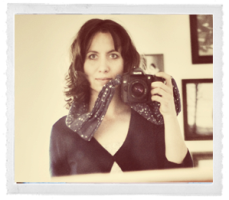 Notify Me when new patterns are available for sale

Shipped from Sew Liberated
Sew Liberated specializes in easy-to-follow patterns with a modern aesthetic that appeal to the new generation of sewists. Designer Meg McElwee is a Montessori teacher, fiber artist, wife, and servant to two cats, who spends most of her spare time fiddling with fabric. Meg's line of patterns has recently been picked up by major distributors and will soon be available in independent fabric stores worldwide.