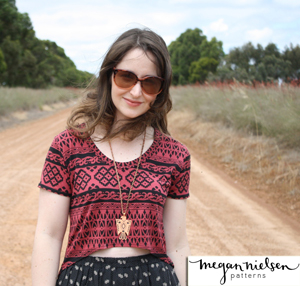 Notify Me when new patterns are available for sale

Show All

Recent Catalogs

May-2015
Nov-2013
Aug-2014
Categories
Dresses
Maternity
Pants
Shorts
Skirts
Tops
Megan Nielsen began as a ready to wear designer, but her love for sewing and sharing her craft led her to launch her line of sewing patterns.

She has a passion for creating beautiful things in a simple manner and believes that sewing should be fun. Her goal is to make sewing more approachable and fashion forward.

With a knack for stylish design and making difficult techniques easier to accomplish, Megan is well known for creating straight forward patterns and outstanding instructions that result in gorgeous garments.

Each pattern packet includes the pattern, easy to follow clearly illustrated instructions and also includes sketches and ideas for pattern variations, a place to make notes and a pattern log to record your sewing projects.