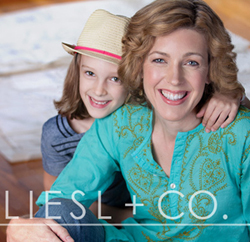 Notify Me when new patterns are available for sale

Show All

Recent Catalogs

May-2015
Sep-2014
Apr-2014
March-2014
Categories
Accessories
Coat/Jacket
Dresses
Mens - Shirts
Pants
Skirts
Tops
Liesl Gibson designs Liesl + Co. digital patterns for women.

Liesl earned a degree in fashion design from FIT in New York and worked as a designer for several global fashion brands before starting Liesl + Co.

Liesl is also the chief designer of the Oliver + S, Lisette, and Straight Stitch Society brands of sewing patterns.

We chatted with founder Liesl Gibson. Click here to read the transcript.