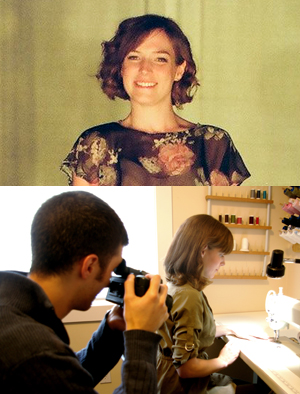 Notify Me when new patterns are available for sale

Show All

Recent Catalogs

Sep-2013
August-2013
Thread Theory Designs Inc. is an independent menswear sewing company. Morgan (the designer and sewing addict) and Matt (the photographer, businessman, and generally useful guy) strive to provide sewers with inspiring designs, accurate patterns, and easy to follow instructions for their menswear sewing projects.

The goal of Thread Theory Design is to encourage the menswear sewing community and to develop modern fitting, thoughtfully designed menswear sewing patterns. Through the blog and website they have begun to create a menswear sewing community through which they hope to link with existing menswear sewers and bloggers and provide project ideas and tutorials.

Morgan has a background in history (during which she wrote many fashion/sewing related essays) and is currently enrolled in the Pacific Design Academy's Fashion Design program in Victoria, B.C. She creates the designs and has the patterns made professionally. She then writes the sewing instructions and Matt creates the photo illustrations.

All Thread Theory sewing patterns have been tested in multiple sizes and fabrics to ensure accuracy in the pattern and instructions. They are available as instant PDF downloads.