15 more reviews

Review submitted in Fabric Stash Contest 2013 Contest

Viewed 705 times
Reviewed by:
nicegirl





About nicegirl
DC USA
Member since: 5/10/06
Reviews written: 321
Sewing skills:Intermediate
Favored by: 314 people
patterns reviewed: 321
Bio: more...

Posted on:
7/25/13 9:26 AM
Last Updated:
4/23/14 9:58 AM
Project Photo:



Pattern Photo:

Vogue Patterns Pattern Info
Pattern Rating:
Highly Recommend
Review Rating:
Very Helpful by 18 people
See other patterns in this category: Dresses
Fabric:
Poly-Lycra Knit [See other projects in this fabric]
4/23/14: SARI SILK LONG SLEEVE VERSION

Fabric Used:
A sari silk my boyfriend brought back for me from India a couple of years ago. The quality is incredible! It is very lightweight but the weave is fine and tight so there was little raveling, and it was actually pretty easy to cut out instead of squirming all around.

Total cost: Pretty much just the zipper and thread for this on (I counted the cost of the pattern in the first version).

Time to Make:
I made a mile of self-fabric bias to finish the edges, which added time to the process. I also sewed this with French seams. I probably spent about 9 hours on this project.

Changes from previous version:
-The only real change I made was to add some length to the bodice. I have a long torso despite my petite stature, and I found the waist on the knit version verging on too high. I added an inch above the waist and the woven version sits just about perfectly.

-Although I really like the tulip-y shape of the hem as drafted, I wanted just a skootch more coverage and overlap, so I cut it with a little more width at the rounded edge. While a strong wind can still blow it open (I always wear a slip under, of course), it has good overlap and in normal circumstances provides ample coverage.

-To finish the edges of the dress, I made a million yards of self-bias tape. Because it's a wrap the bias is a continuous circle all the way around the neckline/wrap openings. It was so much self bias, but worth it in the end for the lovely finish. The bias tape blends in so well that if I didn't know how it was done, I might think it was magic.

-The pattern is drafted to be worn as a true wrap, held together by inner ties. I am not crazy about inner ties--they are so fussy to tie and then if you need to readjust you have to get all the way undressed to do it.

Instead, I put a zipper in the center back seam, interfacing the opening to support my lightweight fabric. To get a nice clean finish at the back neckline, I closed it up about two inches from the top and installed the zipper below that. The neckline is plenty wide to pull over my head.

-To keep the dress together, I hand-sewed the two fronts together at the waist's seam allowance. This makes it much less fussy to wear. I do need to keep an eye on my stitching and make sure it doesn't pull out. That would be quite the wardrobe malfunction.

-The only thing I wasn't sure about for my sari silk version was the dropped shoulder. I do not care for a dropped shoulder and it does not do anything for my petite frame, where shoulder width is always a challenge anyway. But changing the location of the shoulder would have required extensive redrafting, so I decided to just risk the shoulder as drafted.

The only small issue in the finished project is not the location of the shoulder--with the wide sleeves it doesn't matter so much where the shoulder is located--but that my French seam sticks out a bit, emphasizing the dropped location of the shoulder. But this is a tiny nit that I think only someone who sews would notice.

Conclusion
I was so happy that not only did I finally find a pattern for my special fabric, but the project also worked out just as I envisioned. It drives me crazy when I finally cut into a Too Good To Use and then the project ends up being meh and I only wear the finished item a few times before bitterly parting from it. This special piece will be in my closet for years.

My only dilemma is styling. I love the way it looks with the obi, but is that just too literal? I feel like it needs something at the waist, and a narrow belt doesn't look totally great. But perhaps that is just my obsession with always have a scarf or belt at the waist.

All photos are here and the blog post is here.

===================
ORIGINAL: GREEN/NAVY CIRCLES KNIT
Pattern Description:
Misses' wrap dress has pleated bodice and draped, pleated skirt with shaped hem. Choice of cut-on dolman sleeves or long sleeve with very dropped shoulder.

Pattern Sizing:
6-22. I cut an 8 at the shoulders and bust to a 10 at the waist and a 12 at the hip.

Fabric Used:
A polyester knit from a free bundle from Fabric Mart in September 2011.

Total cost, including pattern and notions: around $5

Time to Make:
Once you mark and sew all the pleats and darts, this goes together pretty quickly. I spent about 9 hours on it.

What did you particularly like or dislike about the pattern?
I like the shaped hem and cut on sleeve. No dislikes on this version, although I don't like the dropped shoulder for a long sleeve.

Did it look like the photo/drawing on the pattern envelope?
Yes.

Were the instructions easy to follow?
They were fine.

Pattern Alterations or any design changes you made:
-As usual for wrap styles, I took out 2 1/2 inches of length along the front diagonal neck opening.  For Burdas I do about 1 1/2 inches but I find the Big 4 need much more.  Here, 2 1/2 inches still wasn't enough.  I took up some of the extra length by slightly stretching clear elastic while serging it in place, but I finally had to resort to the Universal Symbol of Sewist Surrender:  tacking the crossover closed where the left and right front intersect at the neckline to prevent gapage.   For next time, I've folded out another inch of length, for a total of 3 1/2 inches.

-I also narrowed the front pleats slightly for a small bust adjustment.  The dress is meant to be somewhat large/loose, but I didn't want it to veer into actively baggy.  This seemed to be just about perfect, for once!  The bodice has a lot of ease, but it does not look grotesquely oversized for my bust.

-I shortened the skirt 1 1/2 inches along the lengthen/shorten line.   It is still a fairly conservative length; you can see on the pattern illustration (though we all know how accurate *those* are) that this is meant to be right at the bottom of the kneecap.  I'm not sure if it would be *quite* that long on an average height woman, but probably pretty close.

-To fit the dress, I made a casing out of the waistline seam allowance and use elastic to fit the waist, leaving the rest loose.  This worked quite well.  The front feels a little bulky, as there are two layers of elastic where the two fronts cross one another, but it doesn't seem to actually look bulky.

The waist sits slightly above my natural waist, which is high to begin with.  It's a flattering spot for me, but most people will probably prefer to lengthen the bodice, and I will probably do so if I make this in a woven.

The level of ease on the un-elasticated waist is just about perfect for a woven, so it fits fairly true to size for a Big 4 pattern (true-to-size in the sense that I always make about 2 sizes smaller than I "should" and the fit usually requires only minor tweaks from there).

-It's supposed to be held together by inside ties, but I topstitched through both layers of the fronts at each of the front's ends (here's an inside view) to make a pullover dress.

-I was concerned that the sleeves might be too open.  If I were to stand sideways and hold my arms all the way out, yes, you would catch a glimpse of bra band (no side boob visible on me, but I cannot attest to that for someone with a larger bust).  However, I don't think there is any flashing in normal type of wear.  I'll just need to remember always to wear a fleshtone bra underneath (which I generally wear anyway).

-I finished the edges by turning under and twin needling.  This is perfectly fine for a knit.  For a woven I would probably make an insanely long length of bias tape to finish all the way around.

Conclusion
In giving both knit and woven as a choice for this pattern, McVoguerick expresses once again that nobody at the company sews. First of all, there is the difference in ease, though their philosophy is always "the more ease, the better!" so perhaps they think the extra ease that will come in making this in a knit is just a bonus. It also has little touches, like the tiny back neck darts, that really aren't details for knits. Nonetheless, the dress works really well in a knit (next time I would just fold out those tiny back neck darts.)

I was genuinely surprised by how cute this turned out. I thought the pleats might be bulky or poofy, but in fact they lay well and have a nice flow in motion. It's also a fairly easy make with only 4 pattern pieces, once you mark and sew the 16(!!!) pleats and darts.

All photos are here and the blog post is here.

<< Previous Next >>
24 Comments Login to Add a Comment
Expert Sewing Techniques for Jackets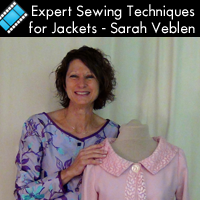 Sewing with Slippery & Drapey Fabrics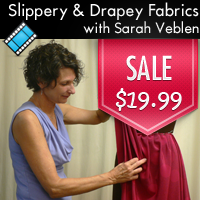 Vogue Patterns 1190

by: mangoflavo...
Review
McCall's 6111

by: ryan's mom
Review
You Sew Girl 90mm Barrel Purse Pattern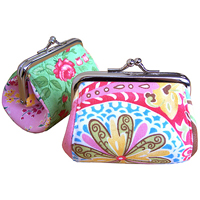 Buy Now
Beginner Sewing Lab 101 - A downloadable Book by Shannon Gifford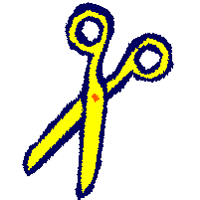 Buy Now