Tips & Techniques > HAND STITCHING: A Quick Reference

Viewed 6380 times
Posted by:
monijo





About monijo
NIGERIA
Member since: 7/5/08
Reviews: 25 (tips: 23)
Skill level:Advanced
Favored by: 4 people
more...

Posted on:
10/16/11 11:02 AM
Review Rating:
Very Helpful by 11 people
HAND STITCHING: A Quick Reference

Some sewing is best done by hand: basting, decorative stitching, tacking and hemming. For hand stitches, cut an 18 to 24 inch length of thread, prepare the thread, select the correct type of needle and find an easy way to thread it.

Needle Selection
Select a needle that is suitable for the stitch you want to make. Use short needles for general sewing and for short stitches. Long needles are used for long stitches, stab stitches and for picking up multiple short stitches. To prevent needles from rusting, store them in needle cases such as the transparent magnetic Needle Nest available at most sewing stores and on-line for about five dollars. Place a small label on the inside of the case that identifies needle type and size. These cases are compact and stackable. I've been using them for years.

Preparing the Thread
Blog.casseybrowndesigns.com

To prevent thread from knotting and fraying during sewing,

1. Thread the needle from the spool, then cut.
2. When ready to sew, knot the end that was cut from the spool.
3. For permanent stitching (basting thread should not be waxed), run the thread through bees wax one or two times. (www.atlanta.com, item 8823, $1.10; with holder, item 8822, $2.00)
4. To remove flakes that could rub off on the fabric and stain it, place the thread between a folded press cloth.
5. On a low setting, press lightly for a few seconds.
6. If you wish, press several yards at a time.
7. Then roll the thread onto an empty spool or thread through needles. Just keep track of which end should be knotted and which should be threaded.


Threading a Hand Sewing Needle
1. Cut thread at a sharp angle.
2. Moisten the eye of the needle, not the thread.
3. Option: Dip the thread in Fray Check or clear nail polish.
4. Pull the thread between thumb and forefinger to sharpen point.
5. To thread, place needle in front of a white background. You will then see the eye clearly.
6. Option: Use an old-fashioned needle threader-the small aluminum type that is shaped like a coin with a triangle at the edge (www.atlantathread.com, item 4489, 25 cents each or 12 for 17 cents each).

LIST OF HAND STITCHES
The purpose of this list is to provide a ready reminder of stitches that can be used during sewing. There are many, many more.
The stitches with full information and clear illustrations can be found in the following books on sewing:

Couture Sewing Techniques (Revised and Updated), Claire B. Shaeffer; pp. 29-37; Tauton Press, 2011. (available from www.amazon .com)

The Complete Book of Sewing Short Cuts, Claire B. Shaeffer; pp. 32-41; Sterling Publishers, New York; 1981. (available from www.amazon.com).

For most stitches, sew from right to left. Anchor the garment to allow for straight, taut sewing. I use a 7 by 5 inch, 1 inch thick marble slab to anchor what I am sewing. Shaeffer recommends a pressing ham. It all depends on the situation.

Even Basting: Used for areas of stress, such as fitted or curved seams.

Uneven Basting: Used for hems and straight seams.

Double Basting: A second row of basting on top of the first; used to securely hold and prevent the shifting of fabric.

Top Basting: Used for matching plaids or stripes or for holding layers in place for fitting or pressing; stitches may be even or uneven.

Lap Basting: Used when basting bias seams that are stretched with stitched.

Diagonal Stitches (One): Can be temporary or permanent. When used for basting, they hold pleats, backings, interfacing and pile fabrics (velvet) together.

Cross-Stitches: These are made by working a pair of diagonal stitches in opposite directions. They can be used to permanently mark the garment front so you can identify how it is to be worn.

Slip Basting: Used to sew the edges of a waistband or belt; overlapping one edge over another; sewing intricately shaped seamlines.

Running Stitch: Used for basting; staystitches; setting stays; securing folds and seams that require little strength; can be adapted for setting zippers.

Back Stitch: Used to secure seams that need strength such as sleeves and the crotch seam of trousers and pants. It is the strongest of hand stitches. It is used in hard to reach places or for understitching where machine stitching would be difficult.

Pickstitch/Prickstitch: These are variations of the backstitch and are only 1/16 inch long and spaced 3/16 inch apart. The pickstitch does not show on the underside. It is used as a decorative stitch on the edges of collars and lapels and for understitching. The prickstitch, however, goes through all layers and is used to set zippers.

Slipstitch: Used to join two folded edges on the end of a band or belt; hemming; basting; securing an applique or waist seam; tacking facings. It is used with a clean finished or folded edge.

Drawstitch: Used to invisibly join two folded edges so that the finished seam looks as if it's been machine stitched.

Fellstitch: Used to sew a raw or folded edge flat against the fabric beneath it such as an undercollar. It can also finish narrow and rolled hems.

Whipstitch: Used for seaming and hemming. It can be sewn with either right or wrong sides together.

Stabstitch: Used to sew bound buttonholes; pockets; setting shoulder pads and zippers; joining thick fabrics.

Diagonal Stitches (Two): When used in tailoring, it is called padstitching. It is used to shape collars and lapels.

Catchstitch: Used to hold one edge flat against another; to form casings for elastic and tapes; to tack pleats; to attach labels.

Blindstitch: Also called the blind-hemming stitch. It is hidden between the garment and hem.

Blind Catchstitch: This stitch is more durable and more elastic than the blindstitch. Good for knits.

Overcasting Stitch: Small, slanted stitches sewn over a raw edge to prevent raveling.

Cross Your Hand: Overcast a row in one direction, then overcast a second row in the opposite direction. The finished stitches will look like machine zigzag.

Blanket Stitch: Used to cover hooks and eyes; make thread bars and chains; make decorative edging.

Buttonhole Stitch: Used to make buttonholes; button shanks; button loops; decorative edges.

Thread Bar: Made by sewing buttonhole or blanket stitches over several strands of thread. Used at a garment edge instead of a button loop or metal eye, it is called a thread loop. Used at the top of slits, the bottom of zippers, etc., it is called a reinforcing bar tack.

Thread Chain: A hand crocheted chain stitch is used to make a thread chain. It is also called a French tack. It is used to hold free linings to coats, jackets, vests, skirts, dresses and anywhere else a tack is needed.











<< Previous
Next >>
Comments
Login to Add a Comment
Online Class
Altering Jackets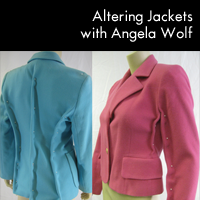 Online Class
10 Clever Techniques To Help You Sew Like a Pro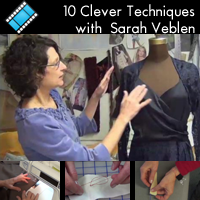 Shapes Four Good Measure Pattern (Size 1-3)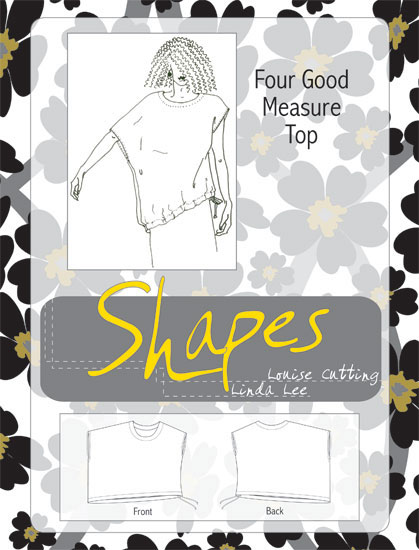 Pattern Details
Petite Plus 651 Pattern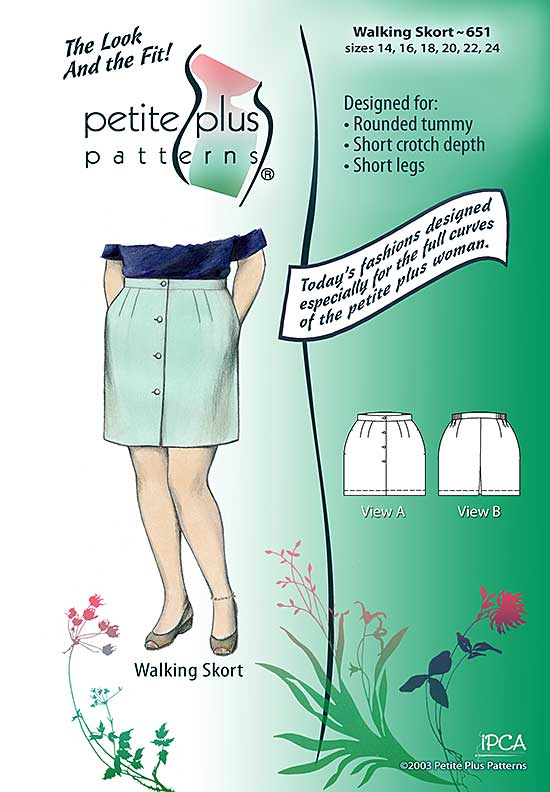 Pattern Details