Expo Reviews > Original Sewing and Quilt Expo - Kansas City

Missouri, UNITED STATES
Viewed 6911 times
Posted by:
Immelu






About Immelu
Member since: 5/6/06
Reviews: 168 (expos: 1)
Body Type:
Skill level:Intermediate
Favored by: 44 people
more...

Posted on:
10/21/12 11:44 PM
Rating:
Review Rating:
Helpful by 2 people Very Helpful by 6 people
I originally wrote this review on the of the message boards....

Here's my expo report. This was my first time at an expo, and the first time that I had taken any classes from any of the Instructors.

I arrived on Friday around noon. Here's the classes that I took:

Friday:
Tissue Issues - Peggy Sagers
Blouse and Shirt Construction - Cynthia Guffey
Seams Make the Difference - Barb Callahan (Evening class 6-9PM)

Saturday:
Factory Methods for Menswear - Peggy Sagers
Skirt Tactics - Cynthia Guffey
Fitting Yourself by Yourself - Peggy Sagers
Pant Lessons - Cynthia Guffey

As you can see, I was pretty much trying to fit in as many garment classes as I could. Overall, they were all excellent and I'm glad I was in each one.

Here's a class by class rundown:
Tissue Issues - Peggy Sagers - Peggy took fit challenges from the class, and then talked about how to fix them. She offered a simple 3 step way to analyze the fit of any pattern.

Blouse and Shirt Construction - Cynthia Guffey
Cynthia walked you through how to construct a button down, collared shirt her way. She had lots of samples to pass around to show how she did things. She uses machine and hand sewing methods and a lot of stitched guidelines. I had a few honest to goodness slap-the-hand-to-the-forehead-why-didn't-I-ever-think-of-that moments.

Seams Make The Difference - Barb Callahan (Evening class 6-9PM)
This was a fun, relaxed evening class. Barb is a really relaxed teacher. I really enjoyed this class because it was fun to just get together with others and sew things. At the start of the class, she handed out folders with construction materials and instructions and you came out of the class with 6 samples or so. The instructions in the packet are pretty much for you to take home - she talks you through it in the class. It was taught in the Juki studio on nice sewing machines, and there was a Juki rep available for the whole class in case you had any questions.

Factory Methods for Menswear - Peggy Sagers
Peggy walked you through how she constructs a shirt with factory methods. She also had lots of samples to send around the class, and she even had a machine set up with a camera and tv, so you could watch her construct a placket.

Skirt Tactics - Cynthia Guffey
Cynthia had her whole passel of clothing samples. She'd take volunteers from the audience, analyze their figures, and help them understand what kind of skirt would look best on them. This was a lot of fun because by the end of class, you were developing the eye, so to speak. Not every type of skirt looks good on everyone. I gained a lot of insight, and it was AMAZING to see how different skirts impacted how the wearer looked. I have HUGE calves, so I now know how to minimize them. Cynthia led a very positive class, and it was a lot of fun. If you take this, wear a pant with a wide enough leg so you can hike it up above your knee and easy on/off shoes, so you can lower your sock or take it off to get the full effect of the skirts.

Fitting Yourself by Yourself - Peggy Sagers
This class was similar to the Tissue Issues class in format. Audience members gave fit challenges and Peggy talked you through how to fix them. She did start off the class by asking why we find it so hard to fit ourselves. Most people said it was because we couldn't see. Her theory, and I do agree with her, is that it's not because of that, but because we don't know what we're doing. By the time I walked out of this class, I felt confident that I can tackle my issues now...on my own! Amazing. I'm in the craftsy.com Couture Dress class and I need to make and fit my muslin. I'm going to try her method and see what happens. I have a feeling it will work great. While this one was similar to Tissue Issues, I'm glad I took both. I really needed that second class to wrap my head around what she was teaching us.

Pant Lessons - Cynthia Guffey
Cynthia talked through the two main types of women's figures, and their butt shapes. This was fascinating and I'm going to be checking out women's butts just to see what type they are. Anyway, she said that the majority of the people in the class are the first type because they have the most issues with pants. I am the 2nd type and have far fewer issues with pants just because my backside is shaped a little more inline with how the pattern companies do it. This was a good class and I learned a lot about how to read the wrinkles on someone's clothes. I had one particular issue with my Thurlows that I've been struggling over how to fix, and she gave me a couple of options to try.

Overall, the classes were EXCELLENT - every single one of them. I had a blast. The vendor side, on the other hand, was really nothing to write home about (at least for me). The only two garment fabric vendors were Vogue Fabrics and The Wool House. Both had nice fabrics, but I already have so much at home that I wasn't really all that interested. I was looking for wool for my dress for the Craftsy class. A few others vendors had some fabric, but just not what I was looking for. I did buy some patterns from Peggy Sagers and Cynthia Guffey. I'm really looking forward to sewing them up. Overall, I went for the classes, not the shopping, so it didn't bother me too much. Peggy and Cynthia approach sewing from different angles, so sometimes their methods wouldn't jive. Personally, I think the more methods I know, the better, so I don't view this as an issue. I can see though if you were brand new to sewing, and didn't realize that there are many options out there, how confusion could happen.

Food at the expo center was available, but was disappointing. They're relocating to a facility on the southern side of KC next year, and I hope they can improve on the food. That's a minor gripe though, I had an excellent time overall.

Next year, I will probably go as long as my work schedule allows, and I'll probably try to take even more classes. As someone who has mostly learned to sew from reading on the internet and a few books, it's FANTASTIC to be able to see in person how other folks do things and to be able to ask questions.
<< Previous
Next >>
Comments
Login to Add a Comment
Online Class
Understanding Sheer Fabrics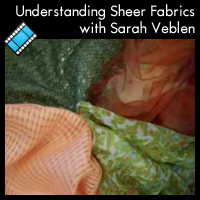 Online Class
All About Buttons and Buttonholes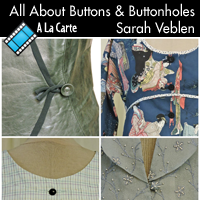 Victoria Jones Collection 309 Womens' Long Dress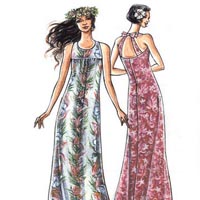 Pattern Details
SewBaby Comfy-Alls and Knit Shirt Pattern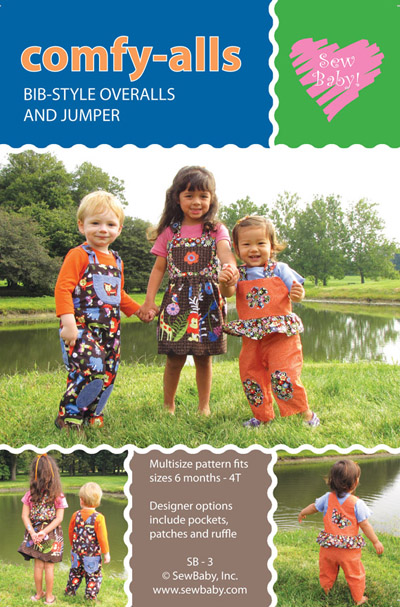 Pattern Details