Deepika


Intermediate
Massachusetts USA
Member since 11/28/01
Posts: 11744
Founder



2 members like this.




Date: 1/9/12 4:17 PM

Update May 7th, 2013
Recap of the PR Weekend


Yup, We are planning way ahead this time. Since we couldnt do SF this year, we're going to plan for next year! Since the Bay to Breakers falls on "our" usual PR Weekend, lets beat them to it.

update Feb 13th
All the rooms at the Marine's Club are taken. We have 15 more rooms on Thursday, Friday and Saturday nights at the Beresford Hotel right next door to the Marine's Club. All those who need a room can start calling and reserve your room. Only caveat? They dont have rooms with twin beds. Each room has a queen bed. Continental Breakfast is included.

Group Rate: $109 /night plus tax. (If less than 10 rooms are booked each night we won't get the group rate, it will then go up to $139/night )

Here's the number to call. 800-533-6533

Group Name : PatternReview

update

The dates have been moved to the last weekend in April because of a great location we scored!
April 26th - April 28th

This is just a save the date post and also a call for volunteers for next year. If you are interested in planning this event or helping out, please post on this topic and we'll put together a committee for next year.

Planning ahead will benefit everyone. So please pitch in to help if you can.

update 7/16/2012
PR Weekend Volunteer Poll

Please post on the poll if you can volunteer.

Update 1/29/2013

PR Weekend Registration is now open

Already registered?

Badge for your blog


Send in your Bio for the Booklet!

Updated March 25th
Program Details

Thursday, April 25th 7PM and Friday, April 26th AM

Registration and packet pick up at the Marine's Club.

Friday, April 26th - Seminar with Sandra Betzina

8:00 - 9:00 Registration and Apron Photo Shoot
9:00 – 9:30 Opening and Introduction by Deepika
9:30 – 12:30– Spend the Day with Sandra Bezina
Morning Session
Sandra will begin the morning showing a new approach to fitting, how to identify crucial fitting areas on several patterns in relation to fitting issues on your body. Next you will see pattern adjustments on a large screen for: dart manipulation to eliminate a dart, reposition, or make larger or smaller, narrow shoulders, broad back, muscular arms, how to enlarge pants for the tummy and high hip without affecting the style or size of the leg, neckline changes and so much more. Sandra will choose a few bodies as examples of problems discussed and host a question and answer portion as well.

12:30 – 2:00 Break for Lunch
12:30 – 2:00
-Pattern swap
-Apron contest voting
-examine clothes from Sandra's closet
-try on pants and jackets in different in different sizes from the Today's Fit sizing blocs so that you will know what size/sizes you need and alterations to make without making a pretest
-purchase Power Sewing books/DVDs and Sandra's favorite notions

2:00 – 5:00 Spend the Day with Sandra Betzina
Afternoon Session
The afternoon session will be composed of a trunk show, techniques for stretch free neck and armhole bindings, tips for working with stretch mesh, how and why to line pull on pants plus more. Toward the end of the session, Sandra will host a question and answer session.

5:00 – 5:15 Apron show and tell
5:15 – 6:00 Break for drinks, apron voting, dress up for dinner
6:30 onward – Dinner at Buca Di Beppo. With fun raffles and apron contest winner.

Saturday, April 27th Shopping in the Bay Area with local PR Weekend Volunteers
Starts 9 AM

Update March 27th
Well Ladies and Gentlemen, PR Weekend Registration is now closed! And that means we are now in the final stages of planning. So anything you can do to help expedite this will ensure that the planning committee can also have fun.

Here's what you can do to help.

1. Complete your Bio if you haven't dont already. If you are having trouble with the form, simply type up your answers and attach a photo and send it to support@patternreview.com

2. Volunteer to be the PR Ambassador. If you sign up to be an ambassador, you will be leading a shopping group on Saturday as well as answer any questions related to San Francisco. So far we've only gotten 3 takers and one of them is from Chicago! (Thanks Tina!). We really need the local folks to step up to this task.

3. We also need someone to assist Sandra Betzina on Friday.

4. Volunteer to help with the registration desk on Thursday evening and/or Friday morning.

5. Post here, if you'd like to help with anything else.
-- Edited on 3/27/13 2:03 PM --
-- Edited on 3/27/13 2:03 PM --
-- Edited on 5/7/13 3:08 PM --

------
- Deepika
Founder, PatternReview.com
Blog: http://www.deepikablogs.com

Sherril Miller


Advanced
California USA
Member since 8/24/02
Posts: 7487



Date: 1/9/12 4:59 PM

Not sure what I can do from down south, but I'd be glad to help. And YEA! for San Francisco next year.

------
Visit my blog at http://sewingsaga.blogspot.com

If it's worth sewing, it's worth sewing well;
and if it's worth sewing well, it's worth FITTING FIRST! - TSL

Neefer


Intermediate
California USA
Member since 4/8/02
Posts: 2662

2 members like this.




Date: 1/12/12 12:35 PM

I can help, but on the condition that we move it to Oakland. Oakland is much more accessible. It's less expensive. It works just as well as SF as a starting place for excursions, except, I suppose, for destinations in The City and maybe the peninsula.

The same may very well be true for San Jose, but I don't know the south bay as well.


------
Neefer aka AgitProp and Village Churl Sewing Blog: http://www.oaktrees.org/blog/

Bonny lass, bonny lass, will you be mine?
You shall neither wash dishes nor serve the wine;
But sit on a cushion and sew a fine seam,
And feast upon strawberries, sugar, and cream.

Ethansgram

Advanced Beginner
Nevada USA
Member since 2/12/08
Posts: 47



Date: 1/12/12 12:39 PM

Thank you! I'll look forward to it. I haven't been in San Francisco in ages and I'm excited about the plans.

------
Grandma to arguably the cutest 8-year old ever!

Luckylibbet


California USA
Member since 7/28/03
Posts: 1405





In reply to Neefer

1 member likes this.



Date: 1/12/12 12:46 PM

I agree with Neefer - it'll be a lot easier to find an affordable hotel in Oakland, and Oakland is a pretty central spot for starting a fabric crawl.

Besides, the NY Times listed Oakland as one of the 45 places to go in 2012 - well, I know we're talking 2013, but still...

45 Places to go in 2012

------
Suo ergo maledicto

Your time is limited, so don't waste it living someone else's life. Don't be trapped by dogma - which is living with the results of other people's thinking. Don't let the noise of others' opinions drown out your own inner voice. And most important, have the courage to follow your heart and intuition. They somehow already know what you truly want to become. Everything else is secondary. - Steve Jobs

Sherril Miller


Advanced
California USA
Member since 8/24/02
Posts: 7487





In reply to Luckylibbet

1 member likes this.



Date: 1/12/12 4:09 PM

That was a very interesting list. Thanks for sharing it.

------
Visit my blog at http://sewingsaga.blogspot.com

If it's worth sewing, it's worth sewing well;
and if it's worth sewing well, it's worth FITTING FIRST! - TSL

Deepika


Intermediate
Massachusetts USA
Member since 11/28/01
Posts: 11744
Founder



1 member likes this.




Date: 1/13/12 5:24 PM

We are researching meeting rooms and sleeping rooms in SF. Let us know the activities you'd like to do while we're there. List the fabric stores you'd like to visit and the speakers you might be interested in.

------
- Deepika
Founder, PatternReview.com
Blog: http://www.deepikablogs.com

Ethansgram

Advanced Beginner
Nevada USA
Member since 2/12/08
Posts: 47



Date: 1/13/12 6:52 PM

Sandra Betzina is located in San Francisco, and if her costs are not too much, she does a great job. I attended a couple days at an ASG event with her, including a pants fitting workshop. She's very personable and down to earth. She's probably pricey though.

------
Grandma to arguably the cutest 8-year old ever!

Luckylibbet


California USA
Member since 7/28/03
Posts: 1405

2 members like this.




Date: 1/14/12 1:51 AM

Ideal Fabric Crawl:

Britex (San Francisco)- very few can afford them, but great looky-loos! Apparently the source for high end custom dress makers in the Bay Area. I've only bought trim there, the yardage price is too rich for my wallet.

Stone Mountain & Daughter (Berkeley) - terrific fabric at prices very little more than JoAnn. Great source for indy patterns. Good selection of knits. Clearance yardage on the upper floor, in their classroom (my kid learned to sew there!)

Lacis (Berkeley) - Museum of lace. Not much for fabric hogs, but wonderful if you're into corseting or tatting. EVERY boning imaginable, plus all the gear if you are into making your own lace. Knitters heaven for supplies outside of yarn.

Piedmont Fabric (Oakland) - founded by a former employee of Poppy Fabric. Small, but choice high end fabric at "reasonable" (ie comparable to Emma One Sock) prices. GREAT buttons!

Happy Stop (Oakland) - We'd need to call ahead to plan that one for sure. He opens approximately whenever he feels like it. Cash only. Cheap knits. (I've never actually been there, but have heard lots!)

Back in SF -

Ribbonerie - very small store with great selection of trim, but it's kind of out of the way in Laurel Heights.

Satin Moon - similar to Piedmont Fabrics in their selection, but again, out of the way in the Richmond district. They are disadvantaged in that parking is wicked difficult in their neighborhood. But kitty corner across the street is

Fabrix - inexpensive designer fabric. Small store and it's a pot luck what you'll find. Member sfshaza shops there all the time, but she's closer to SF than me, so she gets all the bargains.

To go farther afield:

Thai Silks (Los Altos) - Small store with nothing but silk. They advertize a lot in Threads. Fair prices for what is admittedly upper end goods. But Los Altos is quite a ways outside the Oakland/Berkeley/ SF area, being about forty miles south of SF ....

Edited to add;

Not a fabric store but a wonderful resource - SCRAP-SF. Chock full of miscellaneous goodies!

Edited to add again:

Contact Stone Mountain & Daughter for teaching resources. Sandra Betzina is allied with them, but if you can't get her then Nicole Vasbinder is a terrific resource, and she's more appealing to a younger demographic. At PR Weekend Portland a few years ago, the younger demographic was important.
-- Edited on 1/14/12 2:09 AM --
-- Edited on 1/14/12 3:09 AM --

------
Suo ergo maledicto

Your time is limited, so don't waste it living someone else's life. Don't be trapped by dogma - which is living with the results of other people's thinking. Don't let the noise of others' opinions drown out your own inner voice. And most important, have the courage to follow your heart and intuition. They somehow already know what you truly want to become. Everything else is secondary. - Steve Jobs

sfshaza


Advanced
California USA
Member since 9/12/07
Posts: 305



Date: 1/14/12 3:11 AM

I know this is a year too early, but there will be a Jean Paul Gualtier exhibit this coming May: DeYoung website. Perhaps there will be something equally interesting the following May.

I don't know how far afield folks are willing to travel, but, in Marin, is Dharma Trading. Down the peninsula is FabMo, but that would require special arrangements.

------
http://communingwithfabric.blogspot.com/
Printable Version
* Advertising and soliciting is strictly prohibited on PatternReview.com. If you find a post which is not in agreement with our Terms and Conditions, please click on the Report Post button to report it.
Sew a Designer Unlined Jacket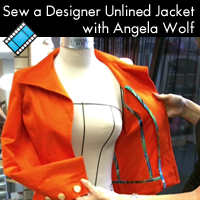 Put it on the Bias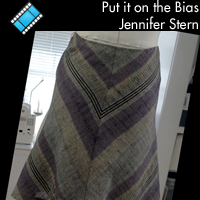 Decades of Style 5006

by: JetSetSewi...
Review
Sewing Workshop Zona Jacket Pattern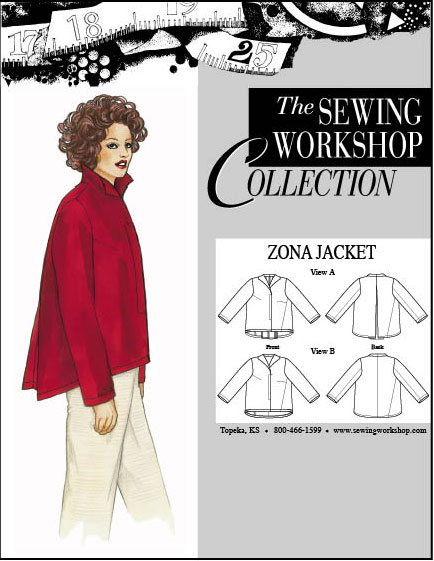 Buy Now
8 1/2 inch LEFTY Dressmaking Shears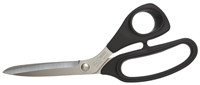 Buy Now
Folkwear 136

by: material e...
Review