Sigrid.


Advanced
NETHERLANDS
Member since 11/14/06
Posts: 679

1 member likes this.




Date: 3/11/13 10:45 AM

Hello everyone!
I will be managing the 2013 Pantone color contest that will start on April 1! The focus of this contest is to sew a two-piece outfit using the Pantone colors for this season.
Let's start making plans and be ready to start sewing on April 1. I'm looking forward to see what members will come up with in this new contest. I'll definitely will try to sew along with you.


2013 Spring Pantone Contest

Spring is all about new colours, energy and of course:new outfits!

The 2013 Spring Pantone Fashion colour picks have been out for a while and the colours can be seen all over the runway. This Pantone contest encourages members to sew an outfit using these colours.

Here is a description of the palette from MyPantone.com

This season, designers overwhelmingly address consumers' desire for self-expression, balance and the need to re-energize.

The prevalence of green this spring is undeniable. Like the first signs of spring, Tender Shoots, a vibrant yellow-green, is invigorating, active and cheerful, while Grayed Jade, a subtle, hushed green with a gray undertone, brings about a mood of quiet reflection and repose. Sophisticated Emerald, a lively, radiant green, inspires insight and clarity while enhancing our sense of well-being

Exotic African Violet is a statement color that brings a touch of intrigue to the palette, as purples often do, and can be incorporated into many unexpected combinations. Try pairing it with exuberant Poppy Red, a seductive, sensual and celebratory shade.

Nectarine, a bright, effervescent citrus orange with coral undertones, provides a tangy burst of flavor while cheerful Lemon Zest brings out a piquant taste with its refreshing, spritely greenish cast.

Signifying the time of day when everything starts to wind down, Dusk Blue offers a calming sense of serenity akin to its green counterpart, Grayed Jade. Both of these colors act as the season's newest neutrals. For an unexpected mix, pair Dusk Blue with the intensity of Nectarine.

A warm neutral, Linen is light and airy, providing a nude-like basic that is a must have for spring. Try pairing Linen with Grayed Jade or Dusk Blue.

Anchoring Monaco Blue is a classic shade that offers both stability and depth to the entire palette. Combine Monaco Blue with Poppy Red and Linen, or Monaco Blue and Emerald for a fresh collegiate look.

Important:
There are colors for women and colors for men. There are pictures in a post below this one.

Rules

1. Sew a two-piece outfit for a woman or a man. There are many possible combinations- blouse/pants, tee/skirt, dress/cardigan to name but a few. The two pieces must be able to be worn together. Note: Only two items may be made for this contest.

2. The 2013 Spring Pantone colours must be the prominent colour in the outfit. Note that there is a separate Pantone Spring 2013 palette for men. While other colours may be incorporated, the Pantone colour(s) used must be obvious. The fabric may be a solid, print, stripe etc.

3. Multiple 2013 Spring Pantone colours may be used and in fact is encouraged!

4. Stay as true to the Pantone shade as possible. For example- Monaco Blue is not navy. Linen could be some shades of champagne. If you are not certain if a colour is the right shade, the Contest Manager can help decide.

5. In the review, make sure that the colour (s) are identified with the Pantone colour name and number used.

6. Review each piece of the outfit separately, and make a composite Contest Review that links to those reviews. Enter the composite Contest Review to the contest NOT the individual reviews. The review must include photos. Outfits may be modeled on a person or a dressform/hanger, but please note that reviews that include photos of the outfit on an individual usually far better at voting time.
**Ensure that there is a photo of the complete outfit (shown together)
***The photos may only show the two items that qualify for this contest.

Join the contest HERE.

General Rules for all Contests

All reviews must be entered for submission by 11:59 PM Eastern Time on the last day of the contest. It is suggested to start your review as a Work In Progress (private or public) so that you can get any bugs ironed out prior to the deadline.
2. Patterns MAY be muslined prior to the start of this contest however; fabric for contest garment may NOT be cut prior to the start of the contest. Fabric may be pretreated before the start of the contest.
3. Items intended for sale, or for which you were or will be paid to make, do not qualify for any contest, but items made for charity are welcome.
4. Unless otherwise stated in the rules, all reviews written for a contest entry must include a picture of the entry, preferably on a live model.
5. Interpretation of rules is subject to the discretion of the contest manager and the contest committee.

Contest Eligibility:
***Rule #1 is changed for 2013
1. Any member of Pattern Review, either paying (FoPR) or non-paying, who is a registered member on the site before the contest begins is eligible to enter.
2. Any member of Pattern Review, either paying (FoPR) or non-paying, who's been a registered member on the site for 90 days prior to the end of a contest is eligible to vote in a contest.
3. Any member who's won first place in a contest on Pattern Review that ended in the previous four-month period is ineligible to win another contest (during that four-month period).

The first, second and third place winners will be decided by member vote. Prizes will be awarded to the first and second place winners.

Prizes for the contest



First Prize: $100 Gift Certificate.
Second Prize: $50 Gift Certificate.

Voting guidelines:

Each member can vote on up to five entries.

Voting will begin2 days after contest closes and will close 7 days after voting starts. For the Spring Pantone Contest entries will be closed April 30 at 11.59 EST. There will be a two day wait- May 1 and 2 so that the manager can ensure that all reviews fit the rules of the contest and are complete. Voting will begin on May 3 and end May 9th at 11.59 EST.

Because of the high quality of the garments we're seeing entered in PR Contests, we're setting forth some guidelines that may help you choose when voting. Consider how well the entry fulfills each of the following criteria in order to narrow down your votes:
1. Does the garment clearly reflect the pattern's line drawing? (if applicable)
2. How well does the garment fit the criteria stated in the contest rules? How well does it fit the spirit of the rules?
3. Are the construction methods, including but not limited to seam finishes, lining techniques, etc, well suited to the design? To the fabric?
4. Is the fabric choice well suited to the design? Are the lining and interfacing choices appropriate?
5. Is the review complete and well written?
6. Taking into account the stated ability level of the entrant, how well does the garment fit?
7. Creative points. You may choose to give extra credit here for an entry that reflects additional creativity (embellishment, fabric choice, etc.) while staying within the nature of the original pattern.
8. Complexity of the project. Relate this to the skill level of the participant. If a participant is a beginner then a princess seam may get the same complexity level as an underarm gusset gets for an advanced sewer. This is purely subjective, but a complex garment might garner more points than a simple one if a tie-breaker is needed.

Get Badges!


-- Edited on 3/12/13 1:06 PM --
-- Edited on 3/12/13 3:23 PM --
-- Edited on 3/13/13 2:59 PM --

------
http://sigridsewingprojects.blogspot.com/

Sigrid.


Advanced
NETHERLANDS
Member since 11/14/06
Posts: 679



Date: 3/11/13 10:45 AM

This post will be the collection point for rule and question clarifications. If there are any questions regarding rules, clarification or any other issues that arise, they will be added here. That saves members having to scroll through numerous pages of discussion for answers.

Question
Even though we can only sew 2 items for this contest, can we wear more? For instance, I am considering a vest and pant for the contest, could I wear a previosly made top under the vest?
Answer
For contest purposes the photo may only show two pieces.
You can sew more than 2 items but the contest review has to be for 2 garments, not showing other garments in the photos.

Question
If we make our own jewelry does that count? Or does have to be cloths only?
Answer
It's clothes only, jewelry can be part of the review photos but not an entry to the contest.

Question
Any chance natural colored linen would be considered linen?
Answer
Linen in this Pantone series has a hint of pink in it, so natural colored linen is not for this contest.

Question
Does the color have to be the actual Pantone color, or can it just be very close?
Answer
The color must be close to the pantone colors. Exactly the same color will be difficult to find an this can't be judged by computer screen viewing either.

Question
Can we use colors from both the Men's and Women's palate in the outfit?
Answer
No, you can not combine the palette colors. The men colors are only applicable if you sew an outfit for a man.
Question
I have a question to, I see that many people are posting pictures of their fabric and Sigrid is replying with their fabric and pantone dots in the corner. Are we supposed to do this?
Answer
No, it's not obligatory, just something I do for the fabrics that are posted in this thread.
Question
I will be making a bottom to compliment the top but the bottom will not be one of the Spring 2013 pantone colors. Is this still an acceptable entry?
Answer
No, it isn't. Both garments must have the pantone color(s) as predomoninant color(s).



-- Edited on 4/16/13 11:08 AM --

------
http://sigridsewingprojects.blogspot.com/

Sigrid.


Advanced
NETHERLANDS
Member since 11/14/06
Posts: 679



Date: 3/11/13 10:46 AM

Below links and pictures that I've found or made. I'll add links if I find them or suggested by members.

On the Pantone site you can also download a pdf with all the information.

Link to the Pantone site.

The colors for women:




Colors for men:


The Vivienne files: blog on wardrobe combinations: This link results in a series of posts with combinations in the current pantone colors.



-- Edited on 3/11/13 11:20 AM --
-- Edited on 3/11/13 11:22 AM --
-- Edited on 3/12/13 4:55 AM --

------
http://sigridsewingprojects.blogspot.com/

ConnieBJ


Advanced
Ontario Canada
Member since 12/31/03
Posts: 2273
Contest Committee

1 member likes this.




Date: 3/11/13 11:54 AM

Thanks for the clear intro to this new contest Sigrid! I'm also excited to see what everyone comes up with and I hope to sew along as well.
Could members post where they are finding fabrics as well? That may be the most difficult part of this contest!

By the way- I love your "Contest Avatar" Sigrid. No one would ever know that this is your first time as Contest Manager!

-- Edited on 3/11/13 11:59 AM --

------
Connie Bontje

http://www.couturesmith.com
Twitter: Couturesmith
Facebook: Connie Bontje
Desperately trying to keep ahead of my pattern, fabric and dressform collection!

Sigrid.


Advanced
NETHERLANDS
Member since 11/14/06
Posts: 679





Date: 3/11/13 2:15 PM

Thanks Connie, as I had no avatar any more thought this was a nice idea now. Must remember to change after the contest ends ;)

Next week I'll go to a fabric market here and see whether the pantone colors have their influence on the fabric sold here.
It would indeed be nice if some online sources for fabric could be found as well. I can't help much on that part, as I'm not familiar with online fabric stores much, and certainly not out of Europe.

------
http://sigridsewingprojects.blogspot.com/

BlueSkysAhead


Advanced Beginner
Member since 6/12/10
Posts: 57



Date: 3/11/13 10:07 PM

Just saw this contest pop up. I love all the colors for womens spring. Now, as was said, where do I get the fabric? What to make with it. I really like the linen on the bottom like on one of your links. The orange and green just give so much vibe. I hope I can work those into it. If we make our own jewelry does that count? Or does have to be cloths only? Or say maybe hair bows, shoe bobbles? A new purse.... oh my stop me now....you get the picture?

Renren


Member since 7/20/05
Posts: 3406

2 members like this.




Date: 3/11/13 10:21 PM

Your avatar is refreshingly like springtime. Very nice.

I'm looking in to that Monaco blue---I may have some fabric but that is a hard blue to pin down. The Monaco blue, dusty blue, and emerald are all changeable colors as I go from site to site. And one site I looked at showed the percentage of designers using a certain color. Monaco blue was highest at 12.x% and nectarine was only used by 6.x% of the designers.

I'll get my colors approved but when I cruised thru the dept store with dd, I didn't see any of these colors jumping out at me. I had hoped I could get a hint of exactly what these colors are. I'll keep looking but I do believe I have some things in stash that will work.

The gallery for this contest should be super lovely with all these colors on display.



------
ren

nancy2001


Advanced
Alabama USA
Member since 12/3/05
Posts: 6436





2 members like this.



Date: 3/12/13 1:06 AM

Here are some shopping tips for the Pantone contest. Nancy's Notions sells a large selections of moderately priced, good quality fabrics from a Canadian manufacturer, Telio, that uses the Pantone color palette. In fact one of their fabrics is actually named Monaco Blue. This knit print includes the colors Monaco Blue, Linen, Black and White. I'm thinking of using it and wonder whether it would qualify since it also includes black and white

Here are 63 Telio fabrics listed by Nancy's Notions (the list continues for six pages), and some but not all of these are Pantone Spring 2013 colors.

The free shipping code, (no minimum purchase required, use as many times as you like is 135134-2199. This code is good through 3/21/13 and expires on 3/22/13. Nancy's Notions does not provide swatches, but you can order as little as 1/8 yard if you'd like to see the fabric beforehand.



------
No sewing project is ever a complete success nor a total failure.

Renren


Member since 7/20/05
Posts: 3406





1 member likes this.



Date: 3/12/13 1:34 AM

Now, that is a beautiful fabric.

I'm not sure the Monaco is referring to the blue, though, because later (last page, I think) there is a Taupe Monaco Knit fabric, so the Monaco seems to be modifying the type of knit rather than color. Also, the color called beige in the Blue Monaco Knit--I'm not sure that is the Pantone Linen because one of the links I found described the Linen color as "pink without being prissy."

In January I took my printed-out colors to a fabric store which carries lots of silk and I found almost a perfect match with the Linen, but I thought it couldn't be right because what I was looking at was a very muted pink. I blamed the discrepancy on my printer but now I'm wondering. Unfortunately, the store did not have Pantone color cards so I left the fabric unpurchased. I love what I think of as linen, but I'm no fan of pink, although this very muted pink I could have lived with--just didn't think it would qualify as Pantone's Linen.

Still, that fabric you have found is lovely and one of the blues does look like what is being described as "Monaco Blue" by Pantone--at least what I see on my monitor.

Thanks for telling us about the free shipping code, too. I always appreciate free shipping.




-- Edited on 3/12/13 1:36 AM --

------
ren

Aroura


Intermediate
Oregon USA
Member since 7/30/09
Posts: 1486



Date: 3/12/13 1:40 AM

I have a piece of fabric I have been saving for this contest, emerald. My question, even though we can only sew 2 items for this contest, can we wear more? For instance, I am considering a vest and pant for the contest, could I wear a previosly made top under the vest?

I have a few pieces of fabric I would like color checks on, will post pics of them tomorrow. Thanks so much for managing this, I am very excited! I did not know about other colors than emerald, so am excited to see so many beautiful possibilites!
-- Edited on 3/12/13 1:48 AM --

------
Sewing is more than my hobby, it is my art.
My new Blog: http://itssewcreative.blogspot.com/
Printable Version
* Advertising and soliciting is strictly prohibited on PatternReview.com. If you find a post which is not in agreement with our Terms and Conditions, please click on the Report Post button to report it.
Put it on the Bias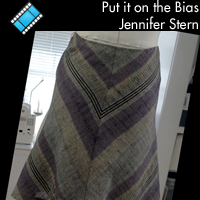 Blueprints to Blue Jeans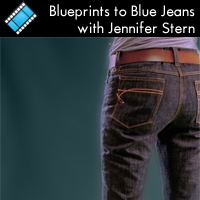 BurdaStyle Magazine 07-2005-110

by: yummymummy...
Review
Sewing Workshop Urban T-Shirt & Pants Pattern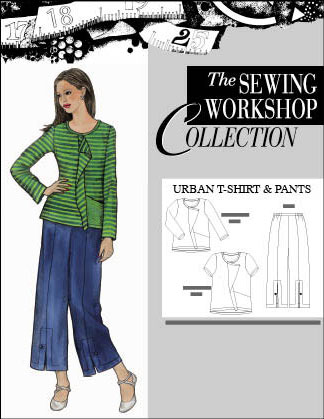 Buy Now
You Sew Girl City Bag Pattern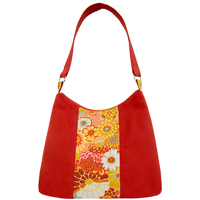 Buy Now
BurdaStyle Magazine 06-2009-125

by: yummymummy...
Review