StampInkPaper

Member since 11/19/09
Posts: 7



Date: 1/19/11 2:02 AM

Hi machine gurus!
My beloved Pfaff 7550 has something wrong with it
When I turned it on today, the display showed a picture of a computer and a picture of a sewing machine instead of the normal stitch menu. I was able to get the normal menu back by holding down the esc key while turning on.

OK, fixed I thought. No - the machine won't sew. I think it might be a problem with the foot control, it's taken a couple of goes to get working in the past, but this time no amount of plug/unplug/retract/wiggle connection can get it to run the machine.

I changed the batteries, and removed/replaced the lightbulb, etc,but nothing worked. The needle position moves when I press the keys, and the machine engages the needle into the fabric on first pressing the pedal, but that's it.

I can take it for service, they are close to me, but I wanted to ask if there was anything else I could try before doing that?

Many many thanks for your time and hopefully input! Even if it's simply 'mine did that too'
Michelle

sew cool sew creative


AUSTRALIA
Member since 12/1/07
Posts: 388
Skill: Beginner



Date: 1/19/11 4:13 AM

may be you need to replace its foot pedal because the machine seems to be fine. but if you're still unsure i think it's best to take it to your dealer. :)

RadarRadiance


Nevada USA
Member since 10/24/07
Posts: 1590
Skill: Intermediate





In reply to StampInkPaper <<



Date: 1/19/11 12:19 PM

I would call your local Pfaff dealer first and ask to talk to the technician. If they are up front and it is a simple fix they should be able to talk you through it on the phone. This machine has many special codes for turning it on with the computer part. If it is your foot peddle you might need to bring it into the shop. A replacement is about $100 for the control, mine (7570) had a small part inside that broke off but I was able to fix it myself with the help of the repair manual for that particular Pfaff. The dealer would have only charged me about $10 if I had needed that little part but I ran it though them first on the phone. If it is a connection inside of your machine for the foot control they would be able to trouble shoot by changing out the foot control with another and if it still didn't work then it is something in the machine.
This might not be a lot of help but the dealer should give you phone support too! Very frustrating when you hit the peddle and the machine doesn't do anything!

------
Pfaff P5.0, Bernina 560, Juki 654DE, Elna 745

RadarRadiance


Nevada USA
Member since 10/24/07
Posts: 1590
Skill: Intermediate



Date: 1/19/11 12:48 PM

I just checked my book and the same foot control is used for 7550 and 7570. The part that broke on my in the foot peddle was 92-322-462-91. My dealer said this part does break after age; it is a little small piece that is glued onto this metal shim type thing that breaks off. I was able to epoxy it back together and repair it but have no idea if yours is the same problem.
Under the fault table for:
Machine is switched on, but does not run when foot control is actuated relacement point are:
Mains lead; foot control; circuit board; master switch with motor circuit board, motor; programming panel.
Maybe you goofed something up with the programming when you pressed the esc key while turning the machine on? Dealer should be able to tell you on the phone and hopefully save you a repair bill.
My book doesn't go into all of the programming of the panel, only a few and I don't see anything for turning on while holding the escape key. I wish you luck on your baby, keep us posted

------
Pfaff P5.0, Bernina 560, Juki 654DE, Elna 745

Rosews13

California USA
Member since 1/17/10
Posts: 1251
Skill: Advanced



Date: 1/19/11 11:50 PM

Something like that happened to me last year with my Pfaff serger. Push on the gas and nothing. Take it t your Pfaff dealer and they will try a different foot pedal. If it works, your problem is solved to the tune of $100 or so. You can buy them on Ebay, but I don't know if at a good price. I wasn't so lucky. Mine was the little jack the foot pedal plugs into. It's a cheap part but it was not available stateside I was told, because it rarely fails. They had my machine for 6 weeks and I emailed Pfaff and was told that they would contact the Regional Manager about it. I called the repair tech and threw a few names around of people we both knew and in 2 days I had my machine. I don't know if he contacted other dealers or if he took the part off another machine,but the part fixed the problem. A $10 part, a 6 week wait. I would rather have bought a foot pedal.

Mrs.Moos


USA
Member since 11/5/02
Posts: 2661
Skill: Advanced



Date: 1/20/11 3:08 AM

We recently had to replace a Pfaff foot pedal. Don't remember what model-it was made before they were taken over by SVP. I saw how much the thing cost--$435...and we hardly made anything off the sale
The owner was given the price before we ordered it...

------
Janome 6500P, Babylock Eclipse SX, Janome Coverpro 1000, Babylock BLCS, Juki 654, Janome 1600PDB, Brother ULT 2002D, Babylock Spirit, Juki DDL8700, Juki TL2010q

StampInkPaper

Member since 11/19/09
Posts: 7



Date: 1/20/11 6:20 PM

Thanks everyone,

I packed it up, wrote a list of things I had noticed, put it in the car ready to take to the mechanic.
Then I read your responses, and decided to have a look at the pedal as suggested. Hooked it all up, and lo and behold, the pedal works. I think it might be a loose wire/dodgy connection, so what I plan to do is purchase a new pedal to have as a backup.

Thanks SO much for your input, very much appreciated. I set up my first machine, a 1222E to finish the quilting, and I am enjoying her for the moment. Perhaps the threat of replacing her sparked the 7550 back into action!

RadarRadiance


Nevada USA
Member since 10/24/07
Posts: 1590
Skill: Intermediate



Date: 1/20/11 6:46 PM

Foot Control $89.00 New

Worth checking out, I know when I was looking I remember finding them for about $100 Still a lot of money
This most likely isn't a genuine pfaff part but I can't believe the price Mrs Moos stated, Pfaff does know how to sock it to ya!!!
Contact Spring that I mentioned earlier that is in the foot, if you look at the picture the little black piece is a slip fit into the spring and they break off easily. This site also has the foot control for $99 and they say it is a genuine Pfaff part!!!
-- Edited on 1/20/11 7:03 PM --

------
Pfaff P5.0, Bernina 560, Juki 654DE, Elna 745

StampInkPaper

Member since 11/19/09
Posts: 7



Date: 1/22/11 10:47 PM

A huge, long distance MWAH!!!! to you, RadarRadiance!
I had been told at least $150 here in Australia and I suspect it would have been quite a bit more than that. I have just ordered the genuine Foot control plus a new cord, the spring you linked to, a PC board for the foot control and some other bits n bobs. They post internationally for a great rate, so I am thrilled! I'll have the parts to fix the old one, plus a new one for around the same cost as just a new control here.

Happy happy dance!

RadarRadiance


Nevada USA
Member since 10/24/07
Posts: 1590
Skill: Intermediate





In reply to StampInkPaper <<



Date: 1/23/11 10:53 AM

I'm glad you found everything you needed. They do have a lot of parts for our machine!!!

------
Pfaff P5.0, Bernina 560, Juki 654DE, Elna 745
Printable Version
* Advertising and soliciting is strictly prohibited on PatternReview.com. If you find a post which is not in agreement with our Terms and Conditions, please click on the Report Post button to report it.
Online Class
Altering Jackets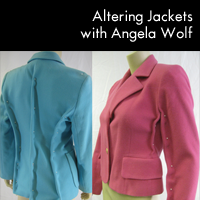 Online Class
Clone Your Favorite Garment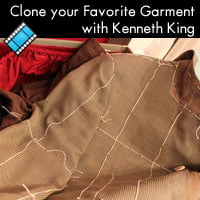 Butterick 5153 OOP

by: FreyaStark
Review
Sew Chic Cloche Hat Pattern (ln101)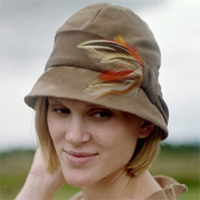 Pattern Details
Jamie Christina Abbey Coat Pattern (JC314AC)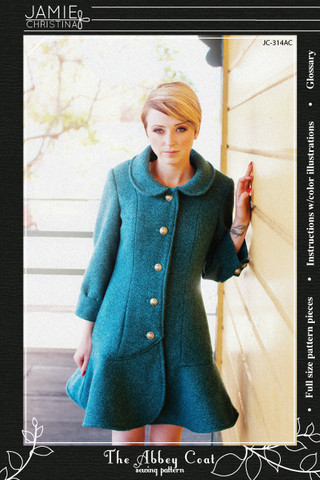 Pattern Details
Vogue Patterns 8884

by: PrincessLe...
Review