cornut

Advanced
California USA
Member since 10/27/11
Posts: 115



Date: 6/30/13 0:29 AM

Sometimes I question my sanity, but I still want the Bernina 750 even after 2 machines failing to sew right. I want it for the potential it has to be a great machine, not its behavior so far. Assuming there is a fix for the problems in the near future, I will have at least a 2 1/2 - 3 hour (one way) drive to a dealer I trust. Should I just give up on Bernina and buy the PCP or P5, which I can do locally (30 min. away), though the dealer doesn't budge from MSRP?

------
Theresa

jzygail


Intermediate
Maryland USA
Member since 11/2/06
Posts: 802





Date: 6/30/13 0:44 AM

I don't drive quite that far for my dealer, but I pass one Pfaff dealer to get to MY Pfaff dealer. I think if you're going to spend that kind of money, you should have a dealer that you really like and trust.

ajoseph

Member since 10/10/12
Posts: 214





Date: 6/30/13 3:45 AM

i never questioned my sanity.....i know i'm nuts. i believe Bernina will iron out all the kinks with the 7 series machine. too many folks with a complaint for them not to do so. i personally have a love/hate thing with Bernina. go with the dealer you trust and feel comfortable with. go with the dealer that has a good in house tech. find an honest dealer. i caught my 10 minute away Pfaff dealer(who sells at top MSRP) rolling her eyes and doing some heavy exhaling along with making faces when i was trying to decide which machine to by(i heard the same complaint from others). little did she know she did me a favor that day. i found another SWEETHEART of a dealer and hour away and the machine for $1200.00 less. The Sweetheart retired 2 years ago. Last week i drove 2.5 hrs. one way to another dealer for a PCS at a steal. I dealt with this dealer maybe 15 years ago, when i lived 20 minutes from them. with the internet, telephone and automobile...we can go and support merchants who will treat us right. if u can, wait a bit for the 7 series to be corrected. which will save u some dealer trips. Good Luck.

JanyceR


Colorado USA
Member since 2/3/07
Posts: 1651





Date: 6/30/13 7:13 AM

You are not nuts. You have had an extremely bad experience but the potential is there. You need to buy the machine that sings to you, its you and the machine that will forge the partnership and churn out your creations. I think the dealer is crucial. You may live in an area where there are more dealers, but honestly, I think the right dealer is worth the drive. I have driven past two Bernina dealers to get to my 'local' dealer 2.5 hours away for 6 years. The dealer I purchased my 780 from is 6 hours away but in my home town so I am there frequently. BTW, I also have a Pfaff P5 that I love from a dealer in my town - it's a very nice machine. But only you can decide if you like it well enough to pay MSRP.
-- Edited on 6/30/13 7:14 AM --

------
Pfaff Creative Sensation Pro, Bernina 780,
B350SE,other Berninas, Pfaff Performance 5, several vintage - multiple manufacturers.
Love all my machines!


Kaktiki

Intermediate
Spain
Member since 9/19/12
Posts: 332





1 member likes this.



Date: 6/30/13 8:18 AM

The right dealer is most important. I went to buy the Bernina 710, but the dealer did not let me try it. How do they expect that I spend that kind of money on a machine without being able to touch it? Then I went to the Pfaff dealer to see the Performance 5, my second choice. The dealer was great, I sat there for almost three hour playing with the machine, and I bought it. I had some issues with it at home, they took it, adjusted it, updated it, told me if there was anything I didn't like they would give me another machine. I was so relieved! The P5 is a beautiful machine, perfect stitch, perfect free motion, the only thing I don't like is the drop-in bobbin. I will keep saving for the Bernina, when they worked out all the problems, but I will definitely find another dealer to buy it from.

------
Sew pleased to meet you!

SouthernStitch


Intermediate
Member since 8/24/02
Posts: 10286



Date: 6/30/13 9:02 AM

I'd drive up to 2 hours for sure, maybe more once I figured the kinks had been worked out of the machine - though any number of other irritating little things could go wrong causing a trip back to the dealer.
It's so imperative to go where you know the tech is good, but I switched dealers when my local dealer's tech was ill, and wasn't repairing machines to her normal standards. Now they again have a really good tech, though he is not a full time employee as she was - longer wait for the machines. The tech situation can change in a heartbeat too!

I'd say after 2 bad 7 series, and you do still want one -- then this is the machine your heart desires, and you've bonded with it other than the problems. Go as far as you think reasonable. But, wait till you hear that there is the new hook/bobbin whatever out for these machines, and spend hours sewing it in at the dealership that is far away. Best of blessings!

------
Bernina 780, and 530
Juki TL2010
Babylock Evolution
Singer 403a

When life gives you green velvet curtains, make a green velvet dress.

Restart06


Intermediate
USA
Member since 10/29/06
Posts: 2418



Date: 6/30/13 11:22 AM

Yes I would drive it.....right now it is over an hour to the dealer I am using. They have great support! If you want it, then get it! I lusted for a seven series for awhile, but awaiting now for the 830 replacement in the future! (how ever many years that is......) or the close outs of the 830 when they new model arrives......

------
There is no easy way! quote from my Grandfather
Sharing is caring!








LynnRowe


Advanced
Member since 3/9/09
Posts: 9324





Date: 6/30/13 11:38 AM

I make it a firm habit never to question my sanity; the answer is never what one wants to hear.

Your post really says it all...you want a B750. It would be pointless and a waste of $ to buy anything else, which will always be less than what you wanted. Yes there are other machines with more features that work perfectly and for less money. But that's all irrelevant if they're not what you want.

So your choices appear to be trying a 3rd 750 at a different dealer, and perhaps having to wait on Bernina to exchange the hook/bobbin case, or wait until Bernina releases the adjusted hook/bobbin case. With the new B880 TOL machine having the same B9 hook and case, chances are they will be available quite soon for the 7 series.

Certainly Bernina is aware of the level of anger around over the faulty 7 series cases, which will impact sales of the new B880 unless they have the hook/bobbin case fixed and available for exchange asap.



------
I heart Panzy, Pfaff Creative Performance, the sewing machine love of my life!
And Baby (Enlighten serger), Victor (BLCS), Ash (B350SE-Artwork), Kee (B750QEE-Panzy's BFF), Georgie (B560-Kee's baby sister) and the Feather-Flock!

Most of all, I heart Woo (HimmyCat). Until we meet again, my beautiful little boy. I love you.

PattiAnnJ


Advanced
USA
Member since 12/3/06
Posts: 7504

5 members like this.




Subject: How far would you go for the right machine and dealer? Date: 6/30/13 12:23 PM

Having "Bernina Brain Lock" may cause you to lose out on many other great brands.

Try all the brands at the same model level. Take a check-off/wish list and grade them as you test them.

You may, or may not lose a little more time during the hunt, but your ideal Bernina dealer is a 6 hour round trip plus gas.

------
"Improvise, adapt and overcome." - Clint Eastwood/Heartbreak Ridge

CrisB


Intermediate
Member since 8/24/02
Posts: 324



Date: 6/30/13 1:09 PM

I drive about 85 miles to the dealer I trust rather than my local dealer. It is worth it to me, because I trust the dealer I go to. The other one, not so much, because the service is lacking and I have a credit there because she overcharged me and the only way she would make it right is to force me to spend the credit with her. It is a small amount so I am letting her keep it.

You will never know when you will need a dealer that will do the right thing so why take that chance.

Chris


Printable Version
* Advertising and soliciting is strictly prohibited on PatternReview.com. If you find a post which is not in agreement with our Terms and Conditions, please click on the Report Post button to report it.
Online Class
Clone Your Favorite Garment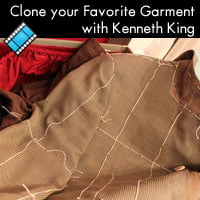 Online Class
Fun with Fitting - PANTS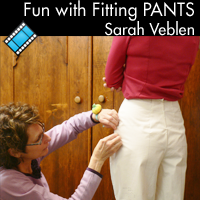 Simplicity 2534

by: sunnysewer
Review
Sewing Workshop MixIt Shirt, Top & Tank Pattern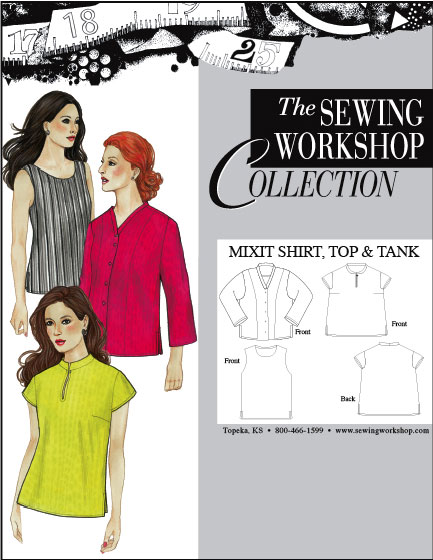 More Info
Christine Jonson Taper Pant & Wide Leg Pant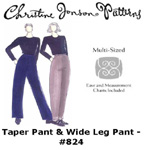 More Info
Vogue Patterns 8863

by: Sue Parrot...
Review