StitchBuddy

GERMANY
Member since 5/10/09
Posts: 186
Skill: Beginner

6 members like this.




Date: 2/20/10 7:59 AM

Most embroidery software is written for MS Windows, but some alternatives are already available for Mac users.

This posting summarizes embroidery software which runs natively under Mac OS X without booting MS Windows in Bootcamp or a virtual machine. It is one of two articles addressing Mac compatible embroidery machines and Mac compatible embroidery software.

Please share your experiences and reply to this posting, I will incorporate your input into the following table:



| Product | Vendor | Features | Price | Import Formats | Export Formats | Remarks |
| --- | --- | --- | --- | --- | --- | --- |
| Convert It, Mac | BriTon Leap, Inc. | preview, convert, print, baste, colorize, center, export (USB, D1 disks) | USD 99.00 | CSD, DST, EXP, HUS, JEF, PCM, PCS, PES, SEW, SHV, TAP, VIP, VP3, XXX | CSD, DST, EXP, HUS, JEF, PCM, PCS, PES, SEW, SHV, TAP, VIP, VP3, XXX | Quick Look plugin included; colorize limited to PES, VP3; might be discontinued due to Embrilliance Essentials |
| Embrilliance Essentials | BriTon Leap, Inc. | merge, resize, colorize, lettering, simulator, center | USD 149.95 | ART, CND, CSD, DST, EMD, EXP, GNC, HUS, JAN, JEF, JEF+, PCM, PCS, PEC, PES, PHC, SEW, SHV, TAP, VIP, VP3, XXX | PCSD, DST, EXP, HUS, JEF, PCM, PCS, PES, SEW, SHV, TAP, VIP, VP3, XXX | |
| Embroidery iČ | Pulse | digitizing | USD 199.00 per month plus setup | | | Plugin for Adobe Illustrator / CorelDRAW; Intel Macs, only |
| EmbroideryWorks Everyday | Designer's Gallery | merge, split, resize, colorize, lettering, simulator, center | USD 499.00 | | | Very similar to Embrilliance (from the same developer), but with splitting |
| EmbroideryWorks Advanced Upgrade | Designer's Gallery | advanced editing features | USD 499.99 | | | Requires EmbroideryWorks Everyday |
| MacBroidery | Brother | merge, resize, colorize, lettering | USD 499.00 |   |   | |
| MacStitch | Ursa Software | cross-stitching | USD 60.00 | BMP, PCX, TGA, DIB, JPG, PNG | - | |
| McStitch | MacStation & CCS GmbH | lettering, editing, digitizing | | | | Product site mentions non-Intel Macs, only (might require classic Mac OS) |
| Needle Works | Ryan Lovett | preview, print | - | PES | - | Quick Look plugin included |
| PowerStitch | Textile Technologies | lettering, editing, digitizing | USD 2,000.00 | | | Runs on classic Mac OS, only |
| PowerPunch | Casa Cavallo | preview, print, colorize, stitch simulator | USD 15.00 | DST, EXP, DSZ, DSB, 10o, TAP, T01, T03, T04, T05, U01, TBF, INB, EMD, KSM | | Mac OS X 10.6 and higher (Mac App Store) |
| Punto Products | Punto | lettering, editing, digitizing | >= USD 999.00 | | | Product brochure mentions classic Mac OS, only |
| StitchBuddy | Matthias Arndt | preview, edit, convert, print, baste, colorize, center, export (USB), stitch simulator | USD 49.95 | DST, EXP, JEF, JPX, KSM, PCD, PCQ, PCS, PEC, PES, SEW, VP3 | DST, EXP, JEF, PEC, PES, PCS | Quick Look and Spotlight plugin for free |
| Stitches | Quixpace | cross-stitching | USD 79.99 | - | - | |
| Stitch Painter | Cochenille | cross-stitching | USD 85.00 - 165.00 | - | - | Only Gold version (USD 165.00) is Mac OS X compatible |
| TruEmbroidery | Kohlberg & Company (Singer, Husqvarna, Viking, Pfaff) | digitize, merge, resize, colorize, lettering | USD 2,200.00 |   |   | |


-- Edited on 4/7/12 4:37 AM --
-- Edited on 11/21/12 11:03 AM --
-- Edited on 11/21/12 11:11 AM --
-- Edited on 11/22/12 5:59 AM --
-- Edited on 11/22/12 5:59 AM --
-- Edited on 11/22/12 6:00 AM --
-- Edited on 5/24/13 8:57 AM --

------
StitchBuddy - Embroidery on Macs, iPhones and iPads

sarahsewer

Wisconsin USA
Member since 7/17/09
Posts: 5
Skill: Intermediate



Date: 4/8/10 7:39 AM

I am in the market for Mac software so I am very happy to see this. I can hardly wait to read some reviews before I buy.

SandiMacD


USA
Member since 2/8/09
Posts: 2563
Skill: Intermediate



Date: 4/30/10 0:22 AM

I purchased both CIM and SB. I just got my EM and stuff last week. I will post a review of those soon.

------
sewing brings joy and meaning to my life...

SandiMacD


USA
Member since 2/8/09
Posts: 2563
Skill: Intermediate

2 members like this.




Date: 5/6/10 5:22 PM

The table at the beginning of this topic is an excellent resource. If you are unfamiliar with what the terms mean I highly recommend that you research them before investing in a large software purchase. There may be others out there with these VERY BASIC questions. Like me, they know nothing about embroidery so I hope this helps them.

1. In order to see the design on a computer you must have a program that can open the design format (or type). Most companies make a software program that operates in Windows. The purpose of each program, at the very least, is to allow you to view the design file on your computer. It allows you to do more, of course, but without a software program you can not even see the design image on your computer, you will only see the file name.
If you have a MAC, none of these sewing machine company software programs will work. So to be able to see your design on your computer screen you will need to buy a software program that works in MAC OS.

2. I have purchased the full version of two available MAC programs because I didn't fully understand the embroidery terms. Even after reading about them on the website and in forums, I was left with lots of questions because the descriptions of what each program could do did not give me a visual image of the result. One demo was more full featured than the other, so even with a demo, it was hard to figure out the differences in what each one actually could do.

3. Posting in forums was a mixed bag. Many of the responses assumed that I understood embroidery terminology. And sometimes I thought I understood it but later learned what the term really meant. It was just a week or two ago that I did not understand these terms:

Convert- I did not realize that each machine company used a different format (file extension) to save the embroidery image or that some companies have more than one format. A software program that "converts" will ONLY convert the format, it does NOT convert the image that you see on your computer. So, if you found a free ART embroidery design on the Internet and want to use it on a Janome 350E, you will need a software program to CONVERT the ART into a JEF. The software program will NOT convert a design, such as baseball into a balloon. (Now that really shows my novice level!)

Change Color- This may refer to thread color or to image display color. I did not know there were various ways for a program to "change color". It may be able to display a picture of the image in different colors and allow you to print it out in different colors, but NOT let you change the actual JEF file colors. It may be able to allow you to change the color of one of the threads (say change red into blue) and save that change to your JEF file. It may be able to allow you to change a yellow Isacord thread into a yellow Madeira thread and save the change to your JEF file. It may allow you to change ALL of the Janome colors in the design into the "best matched" Sulky colors and save the change to your JEF file. Or any combination of these.

In my next two posts I will review Convert It Mac (CIM) and Stitch Buddy (SB). These are the two software programs for MAC users that (1) do not want to use a Virtual Windows environment, (2) are not looking for a Digitizer or Cross Stitching program and (3) want to do more than just view on file type. Neither of these programs will allow you to create your own designs from scratch. Both of them allow you to view a variety of file types on a MAC. Both will let you open downloaded Internet designs and save them to a USB so you can use or save them on your EM.

------
sewing brings joy and meaning to my life...

SandiMacD


USA
Member since 2/8/09
Posts: 2563
Skill: Intermediate

1 member likes this.




Subject: Mac compatible embroidery software: CIM Date: 5/6/10 5:25 PM

This is a duplicate of a post that I wrote for the Forum Convert It Mac Embroidery Software.
==================================
BACKGROUND: As a novice, I did not realize that each machine company used a different format (file extension) to save the embroidery image or that some companies have more than one format. A software program that "converts" will ONLY convert the format, it does NOT convert the image that you see on your computer. For example, if you found a free Bernina ART embroidery design on the Internet and want to use it on a Janome 350E, you will need a software program to CONVERT the ART into a JEF. The software program will NOT convert a design, such as baseball into a balloon. (Now that really shows my novice level!)

INTRO: Convert It Mac (CIM) is one of two software programs for MAC users that do not want to use a Virtual Windows environment. The other is Stitch Buddy (SB). Neither of these programs will allow you to create your own designs from scratch. Both allowed me to view my JEF designs on a MAC and to download Internet designs and save them to a USB so that I could use them on my EM.

FUNCTIONALITY: I brought over 2 files from my newly delivered Janome 350E onto a USB stick. One was a pre built design and the other was one I made with 4 Gothic, capital, medium-sized letters. First I tried to find the transferred file to open. It took a while to figure out how to configure CIM to show my folders and subfolders. Trying to use Finder and then the Open File Command with CIM did not work.
Next I tried to edit the colors in the pre-built design using CIM. I needed to convert it to a PES file before the color choice box would display. I then had 3 design images in the CIM screen and selected the PES file. I changed the colors (there were 3) then converted the file into a .JEF. A message popped up saying "converting all files" and I had 5 different files saved- 3 of them were PES and looked the same. The other 2 were .JEF (one with the original colors and one with the altered colors). I then deleted the extra PES files and the original JEF file, leaving just 3 files- the transferred Gothic Caps, the altered JEF and the converted PES.
I then tried to figure out how to merge the Gothic caps JEF with the altered design JEF. I did not realize at the time that CIM was not designed to edit designs. The program crashed.

The BAD: I relaunched it and searched the help. It does not rotate, reverse, combine or edit any designs. No wonder the most common complaints is that it is very expensive! Unless you have files in formats that Stitch Buddy (SB) cannot convert to JEF (like ART files) then you may not find it very useful. It did not keep my preferences. I found the pop-up window very annoying. It tells me that "all files have been successfully converted" with EVERY save and I do not like closing out a message window each time I save a change. (I mean, really, you can see the converted file! So why the message?) I miss not having a FILE-->OPEN FILE feature to open the last file that I had opened. The help search menu is nonexistent and the help file is nothing more than what is on the website.

The GOOD: CIM can handle a large variety of file types. It allows you to view the design in FINDER, open the file, convert the file type and save it and to convert and edit the thread colors of most all thread brands. It does a very good job of listing thread counts, jumps, size, number of colors, and the last modification date. It shows enlarged details of the image file and offers small, med and large icon views. It also shows a file list (by name and details) view. It converts any embroidery file into a TIFF file for print out. It shows a text file of the thread colors but only for PES files. It allows you to edit that text file or create your own text file so you can keep detailed information on each image file. It displays the size of the design in both mm and inches. It does a great job of showing images in Finder, including Cover Flow. It has more file type conversion options then SB. It can add a basting stitch around the design. It also displays nested folders (you have to turn that on) so that you can see folders and subfolders of all your connected storage devices when searching for which file to open. I think, if you are satisfied with your EM's ability to edit everything and you only need a conversion program than CIM may be what you are looking for but it is about twice the cost of SB ($99 at this posting).

CONCLUSION: It has been nearly 2 weeks and I never relaunched CIM until yesterday when I wanted to view an ART design. The limitations of this review were my novice level of embroidery and that I have experience on only one EM- a basic Janome which I am learning to use. I look forward to hearing from other MAC users about their CIM experience with other file types. I have heard that CIM has plans to add more features. When I first tried CIM, I was a total newbie to embroidery, I had just taken my Janome 350E out of the box.



------
sewing brings joy and meaning to my life...

SandiMacD


USA
Member since 2/8/09
Posts: 2563
Skill: Intermediate

2 members like this.




Subject: Mac compatible embroidery software: SB Date: 5/6/10 6:02 PM

Stitch Buddy (SB):
BACKGROUND: (see previous posting). After trying out Convert It Mac (CIM) I deleted and re-formatted my USB so that I could start again from scratch. I then brought over the same 2 files from my Janome 350E. One was a pre built design and the other was one I made with 4 Gothic capital, medium-sized letters.

INTRO: It was far easier in SB to find the design to open. When I launched SB, Finder launched and displayed the USB stick files. SB allowed me to select both files simultaneously and it opened them each in their own SB window. The icons in the menu bar were self explainable and the FILE-->FILE OPEN menu allowed me to access recently opened files.

First I tried to edit the colors in the pre-built design using SB. The file opened into a colorized image sitting inside a grid field with a horizontal and vertical ruler. It displayed the stitch details, including the jump stitches. When I clicked on the first stitch color I got a pop up box that allowed me to alter the color and save the design. I tried the next 2 colors and got a bit confused with the other stitches going gray. The original design had 3 colors and I only wanted 2 colors. The design displayed the 2 colors but the program's information text displayed, "Colors: 6" and "Different Colors 2". I then went to the HELP menu and was impressed with all the information there, including the reason for the grayed out stitches. I learned that the highlighted areas could be edited while the shaded areas were "de-selected" for editing.

I next tried to edit. I was able to make a new design by merging some or all of the stitches between the 2 files. There was quite a bit to learn and I was feeling slightly overwhelmed. I used the SELECT feature and it moved down most of the design, not all. That was due to user error because I did not enclose the entire design in the selector tool. I also did not fully understand all the terms, such as underlay so I neglected to capture all the layers. I saved it and a message popped up saying "always verify design and hoop size before stitching". This got tiring after the 4th save but I understood the need for disclaimer and later I found that I could disable it in the Preferences so I was very happy.

The GOOD: This is a very reasonably priced program that edits and converts. I am very pleased with the editing features. It will baste, center, resize, rotate, reverse, flip, & combine designs or parts of designs and it will alter each thread color or the entire palette. I love being able to change the viewing scale to see how the entire image is centered and to see the stitch field as a separated image inside the "surrounding fabric area". I really like the numerous View and Design options which can be selected or deselected. SB also has an automatic SoftWare Update setting in Preferences, again very useful for me. I like having Preferences to set and greatly value the details in the HELP menu. I love being able to select individual stitches, entire design areas or just a particular section to copy, paste or delete. I also appreciate that the final product output is saved to match up with the correct hoop size when saving.
The best thing about the SB program is that if you have ANY problems, you will get immediate and custom-tailored help. I had a minor printing problem in OS 10.5x and the program's creator sent me a compatible version. This is extremely rare in today's world. He pays attention to all postings about SB in this forum and those in other websites. Any hint of any problem and he is "off to fix it". You can't beat that!

The BAD: SB cannot convert as many file types as CIM so make sure to try out the Demo and verify that it can handle your EM's file type. Because this program will baste, center, resize, rotate, reverse, flip, combine and edit thread colors it will take more time for a novice embroiderer to learn. One advantage of the SB Demo is that it is a FULL featured, fully operational program so you can actually tell if it meets your needs and expectations before purchasing.

CONCLUSION:
It was a very easy purchase through Pay Pal but it is a separate process to get the license key. The key arrives in a second email directly from a real person, not an automator, so there can be an anxious delay period after purchase. I ordered on Monday and my license key arrived in about 5 minutes. This was very acceptable, especially since I got a personal message from the owner to contact him with any questions or problems but it may raise concerns if you are not aware of the process. Since you get 50 launches with the Demo, just be sure to allow yourself a few more launches to accommodate the time delay of getting your license key.
You can tell this program was thoughtfully constructed specifically for a Janome-MAC user. The SB icon is a cute Janome! I have upgraded to OS 10.6x and downloaded the most current SB version which functions faultlessly. In the past 2 weeks I have edited numerous designs, making words and combining images. I am beginning to feel somewhat in control of my first EM and look forward to other postings by MAC users as to how satisfied they are with the SB program.

------
sewing brings joy and meaning to my life...

StitchBuddy

GERMANY
Member since 5/10/09
Posts: 186
Skill: Beginner



Date: 7/7/10 12:09 PM

I was just pointed to PowerStitch and added it to the list.

------
StitchBuddy - Embroidery on Macs, iPhones and iPads

Peggy L


Tennessee USA
Member since 4/8/02
Posts: 5086
Skill: Advanced



Date: 7/7/10 2:57 PM

Interesting - thanks for doing this. I have been using Embird in Parallels but would love to just do everything on my Mac and not have to mess with Parallels.

------
www.thereisjoyadventures.blogspot.com

ValerieJ


Pennsylvania USA
Member since 6/14/06
Posts: 556
Skill: Advanced Beginner



Date: 7/7/10 3:48 PM

I bought Convert It a couple of months ago. I was primarily interested in being able to print full-size templates, and Convert It does let me do that.

It also does a nice job of showing you your designs.

Otherwise, I haven't been impressed. I don't really need to convert designs between formats, there are thousands of PES designs out there. I also don't need the disk management features, it's easy enough to drag a file from my hard drive onto my USB drive.

At some point I will write a full review, but thought I'd add a brief note of my own experience. I'm not sorry I bought it, for $99 it was less expensive than Embird and a Windows emulator, and way less $$ than buying a separate Wintel laptop. It's just not something I'm thrilled with.

StitchBuddy

GERMANY
Member since 5/10/09
Posts: 186
Skill: Beginner



Date: 12/28/10 5:22 AM

Just added BriTon Leap's "Embrilliance Essentials". Doesn anybody know if Convert-It-Mac will be continued? Seems redundant to me, and even if the website is still active, I doubt it...
-- Edited on 12/28/10 5:23 AM --

------
StitchBuddy - Embroidery on Macs, iPhones and iPads
Printable Version
* Advertising and soliciting is strictly prohibited on PatternReview.com. If you find a post which is not in agreement with our Terms and Conditions, please click on the Report Post button to report it.
Online Class
Fun with Fitting - BODICE w Darts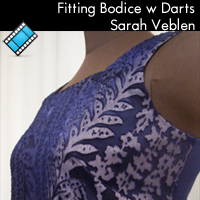 Online Class
All About Buttons and Buttonholes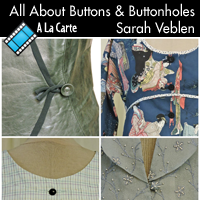 McCall's 5239

by: Sarah Liz
Review
Simplicity 2443

by: moduff67
Review
DVD - Will this fabric work for you?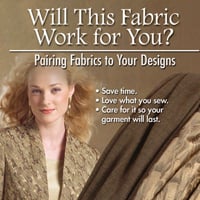 Pattern Details
You Sew Girl 150mm Purse Frame Purse Pattern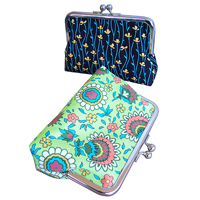 Pattern Details