Traiven3d

Beginner
Ontario CANADA
Member since 5/2/11
Posts: 36



Date: 6/8/12 3:18 AM

Hey guys, I've ordered my coverstich machine and its on its way, due to be delivered this monday! I'm very excited but I was wondering if any patterns, or pattern books out there walk through the process of garment construction that gives guidance on when and where to use the coverstich.

I understand the basic premise of using it on the hem's of any knit garments, such as tshirts, and using it to add binding to tank tops and the like, which is why I wanted one so badly. I love having items that look like RTW.

I've started constructing a pair of 70's athletic shorts from a vintage pattern which has the edges bound in contrasting fabric, and I'm starting to puzzle over what order to complete the sewing steps now that my new machine is on its way.

The binding overlaps at the outer lower leg opening, and I'm not sure if I should use the coverstitch machine to sew the overlapping edge and seam at once, or if I add the binding first, and then straight stitch overtop to close the side seam. If I want to add stripes going down the edge of the leg in contrasting fabric, can just coverstich them on, or should I make the strips with coverstich and then apply them afterwards?

I have many more questions, but would love to know if there are any patterns that have this information right in the instructions. It seems most are geared toward sewers with a zig-zag machine and maybe a serger at most.

Thanks guys!

PS. please forgive me for any areas of poor grammer or spelling, i'm writing this after a nightshift at work ;)

------
http://sewstrong.wordpress.com/

nancy2001


Advanced
Alabama USA
Member since 12/3/05
Posts: 6440





Date: 6/8/12 7:54 AM

Congratulations on your new coverstitch machine. I'm sure it will open up a new range of possibilities for you. I recommend that at first you simply focus your efforts on the basics -- learning how to thread and operate your machine. Once you've sewn a few hems on very plain and very simple garments, you'll get a better intuitive understanding of your new machine and how to use it.

People who have coverstitch machines use them in different ways. Some people use binders and other people (like me) don't. For information on binders, I recommend coverstitch tutorial.

There are no sewing patterns specifically designed for coverstitch machines. For one thing, relatively few people know what a coverstitch machine is, let alone own one. For another, there's no real reason to have coverstitch patterns since any regular sewing pattern can be used with a coverstitch machine so easily.



------
No sewing project is ever a complete success nor a total failure.

Julkane


Intermediate
Pennsylvania USA
Member since 9/14/07
Posts: 700



Date: 6/8/12 8:20 AM

Well I will be watching this thread as I am curious if there is good formal documentation out there about the coverstitch uses. I got my coverstitch about 9 months ago and will tell you that although it is a specialty machine, I should have gotten it sooner. I learned to use it mostly from this message board and from uTube videos.

I have often been disappointed that there is so little reference to basic serging in many commercial patterns since I have had a serger for 25 years or so. I have, however, seen more references to sergers and coverstitch methods in online patterns, in tutorials, on uTube and many sewing blogs.

My Janome CPX was easy as pie to learn to use; just took out of box and I was off and running. Since I am a petite size any ready made item I buy has to be hemmed and the coverstitch does such a professional job. I use it for all bottom hems and sleeve hems on knits. I do also use it for many woven fabrics when I make window coverings and personalized aprons etc. I am sure I use it for items that aren't even recommended. Good luck when your coverstitch arrives.

------
Elna Excellence 740, Pfaff Quilt expression 4.0, Janome 300E, Brother 8500D, Babylock Ellageo, Janome 900CPX CoverPro, Brother 5234 Project Runway Serger, Singer Treadle, Singer 66, Singer 99

http://juliannasjourney.blogspot.com/

LynnRowe


Advanced
British Columbia CANADA
Member since 3/9/09
Posts: 9294





Date: 6/8/12 9:36 AM

CONGRATS!!! You will LOVE your new CS machine!

Ok binding stuff...there are different ways and methods, depending on what finish you want.

Basically there are two types of binding; "on the flat", and "in the round"

For most my knit tops, I don't like binding "on the flat". To bind on the flat, with or without using a binder, one seam has to be left open. The binding is applied, and then the seam is sewn. This leaves a "break" in the binding, and sewing that final seam over top of the two overlapping bindings can be tricky.

If I were binding a neckline (or anything else) on the flat, I would:

1. Sew one shoulder seam (sewing machine or serger)
2. Prepare a binding strip at least a couple inches longer than the area I'll be binding (excess gets cut off later)
3. Attach the binding to the neckline (with or without using a binder)
4. Sew up the second shoulder seam.
5. Cut off the excess binding strips.

Your CS machine can apply and attach the binding to the neckline all in one operation. You then need to use a sewing machine or serger to sew that final shoulder seam.


To do a binding in the round means applying a circle of binding to an already-seamed area.

If I were applying a binding in the round on my top, I would:
1. Sew both shoulder seams.
2. Prepare the binding strip by sewing the short ends together and pressing the binding in half.
3. Attach the binding by sewing machine or serger to the neckline.

and optional:
4. Coverstitch along the binding.

You can also apply bindings by hand or sewing machine or serger, and use the CS to do the top-stitching.

For your decorative stripes: you can use your coverstitch to sew the stripes down onto your fabric. Just lay the stripes where you want them on your garment, and CS them.

Try CSing the stripes from the wrong side of your garment so the loops will show on the front;

-Temp-glue your stripes onto the front of your garment to hold them in place for a minute.

-Mark where the stripes are on the wrong side of your fabric (chalk their outlines, for example)

-Flip the garment over (or inside out) so the wrong side of the garment fabric is facing up.

-CS over your stripes by sewing on the wrong side of your garment.

Your straight stitches will now be on the wrong side of the garment, and the loopy side will be on the front, on top of your stripes.

This is also great for hemlines, adds a decorative touch and is quite often seen in RTW.

If your CS does a chain stitch, this is also great for a decorative stitch, used as top stitching. For example, with your neckline binding done, use the CS chain stitch to topstitch on the binding.

As a CS machine only does a coverstitch and chainstitch, there aren't any patterns with specific CS information.

When pattern instructions tell you to attach a binding, pull out the CS machine. Hemming? Pull out the CS machine.

You'll be a CSing pro in no time!






------
I heart Panzy, Pfaff Creative Performance, the sewing machine love of my life!
And Baby (Enlighten serger), Victor (BLCS), Rupert (Pfaff 2023-knits expert) Ash (B350SE-Artwork), Kee (B750QEE-Panzy's BFF), Georgie (B560-Kee's baby sister) and the Feather-Flock!

Most of all, I heart Woo (HimmyCat). Until we meet again, my beautiful little boy. I love you.

tourist


Intermediate
British Columbia CANADA
Member since 7/23/07
Posts: 6354



Date: 6/8/12 10:07 AM

I don't have a binder for my CS, but sometimes wonder if I should get one. For the moment, I don't do enough CS sewing to make it worthwhile.

Just on a note re: authenticity. I would say stripes down the outside of the leg might have been done with a CS type machine, but if memory serves, the binding around the hems of shorts probably wasn't. Those hems looked rather rounded and puffy and a CS would have made them look flatter. This is, however, going back into the mists of time, so maybe someone else remembers better.

------
http://bgballroom.wordpress.com to follow the progress on my next ballgown.

quathy


Intermediate
California USA
Member since 6/3/06
Posts: 795



Date: 6/8/12 11:56 AM

Bernina's site has a "Basic Coverstitch" tutorial, here as .pdf

It is mostly generic technique, maybe will be of some use?

NhiHuynh


Intermediate
California USA
Member since 1/4/11
Posts: 781





Date: 6/8/12 12:17 PM

I would look at RTW garments as a guide. If you have something like it in your closet, I'd look there first. If not, you should go snoop shopping at a department store or thrift store. The Juki app for iPhones (if you have one) has pretty basic construction steps for a few garments and the machines that are needed (coverstitch, overlock, chain stitch etc) for each step.

------
I finally have a blog. www.detectivehoundstooth.com :)
Printable Version
* Advertising and soliciting is strictly prohibited on PatternReview.com. If you find a post which is not in agreement with our Terms and Conditions, please click on the Report Post button to report it.
Sewing Basics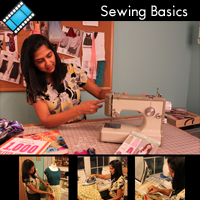 Put it on the Bias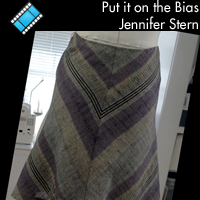 Self Drafted Pattern 37509-1006

by: Mufffet
Review
8 1/2 inch LEFTY Dressmaking Shears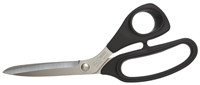 Buy Now
Acrylic Base In 5 Sizes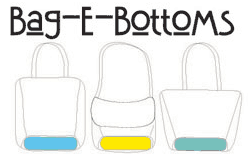 Buy Now
Colette Patterns Truffle

by: j Renee De...
Review