Deepika


Founder
Massachusetts USA
Member since 11/28/01
Posts: 12542
Skill: Intermediate
Body Type:




Date: 11/13/05 8:05 PM


PR Weekend 2005 began on Friday afternoon at the Avalon Hotel. All of us gathered in the Hotel Library at 2:30 PM where I was waiting with goodies for everyone.

Everyone got a box filled with sewing stuff from our sponsors and PR. The contents:

1. Cute little pouch with magnetic purse snap from Sewzanne's Fabrics
2. Purse pattern from Lazy Girl Designs
3. Grab bag from Burda containing assorted items (tracing paper, patterns, measuring tape, double tracing wheel etc.)
4. Elastic from Textile Studio Patterns
5. Athletic tape from Jalie Patterns
6. And From PatternReview - Red Dress Pin and PR Rhinestone Stickers.
Sew Vac Direct sent a CD of embroidery designs for one lucky person - which in this case was Jodi.

Gigi got embroidered bags for everyone!

After a short orientation and name badges and booklet distribution, we proceeded to Simplicity's Design Studio. Their office is on the 12th floor and it took um... several elevator runs for all 38 of us to finally get there. But what a beautiful office. In their conference room there were more goodie bags for everyone containing godiva chocolates, simplicity catalogs, free pattern offers, pen and a compiled list of recommended fabric stores in the garment district. Sooo helpful! We were split into two groups and Laura and Debra from Simplicity took us around to see what goes on behind the scenes. I won't be able to describe the whole tour here but I can say that it was amazing to see and learn how a pattern comes together and I must say that Simplicity ROCKS!.

We were served snacks, fruit and delicious cider after we returned to their conference room and we got a chance to ask more questions. We all filled out their guest books and made our way back to the hotel to get ready for our big night out!

Before I go any further, I would like to thank Mary Izetelny for all her help. Without her this weekend would not have been such a huge success. Mary researched restarants on a tight budget and managed to lead us to two exceptional places -- Fagiolini for Dinner and Times Deli for lunch. She also led us to the bargain stores where we shopped to our hearts content. We even haggled!

Ok back to dinner -- I can fill a book with just the dinner alone but I'll try to be brief.

We had the whole upper floor to ourselves. Dinner was buffet style with lots of choices for everyone! Wine was flowing and so was conversation and we had a GREAT TIME. Usually when you are enjoying a conversation with like minded people you tend not to pay attention to food right? But not in this case, because the food was soooo good. We had the traditional PR Fashion Show at the dinner which was inspirational. One thing is clear -- We have STYLE!

Saturday -- The shopping day. We met at 9:00 at the Avalon and split into two groups. This worked out very well I think because everyone got to spend time at the stores which carried fabric to their taste. Ann Steeves took the group the high end couture fabric stores and Mary and I took everyone else to yummy knits and bargain stores. I'll leave the shopping details to everyone else cause I was just too busy shopping myself ;-)

I want to pause for another minute to thank AnneM for covering the entire PR Weekend with her camera (begining from our train ride) to the gift swap - and perhaps even after that. So, if you don't see her in most photos, thats the reason. As you are reading this, please take a minute and thank AnneM for making this possible. Last time we checked she had 281 photos in her camera!

Saturday night -- The brave souls decided to go out for dinner but some of us opted for a Pajama - Pizza party in Leslie's roomAnd oh boy what fun it was... And shall I say "educational" too. We all now know why men like "CELERY!". From cooking to pants fitting to korean massages, was there a topic we didnt cover?

Sunday - Kenneth King's class -- All I want to say is that we wanted to split him and take him with us! WE LOVE HIM!! Thank you Kenneth King for giving us your time so graciously. Kenneth showed us how he converts architecture into design details in his garments. He opened our eyes to things we would normally not notice.

Kenneth's class was followed by a short talk by Georgene which we can all use in our sewing. She talked about something we deal with everyday. How a little bit of anxiety is actually good for our sewing projects and how to "start and complete your work or art". Thanks Georgene!

Grand Finale was our little Gift swap and I can't think of a single gift I didnt want! Each little gift was so artfully wrapped that it was almost a shame to rip open the packagingAs I write this, I am sitting on my sofa sipping yummy starbucks coffee from my brand new starbucks mug!

PR Weekend 2005 was like a magical puzzle which just came together beautifully! The weather was good the company was good, so was the food, and of course the shopping.

Thank you all for coming and making this a success!

------
- Deepika
Founder, PatternReview.com
Blog: http://www.deepikablogs.com

AnneM


Contest Committee
Member since 7/30/02
Posts: 7334
Skill: Intermediate



Date: 11/13/05 8:17 PM

Great write-up, Deepika. I'm rather too tired to get the pictures posted tonight, but they will be up shortly. (I will be downloading them tomorrow night.)

Georgene's little talk was great, and I think I will have to check out that book she referenced.

Thanks so much to everyone for your efforts, friendship, and information!!!!! (Not to mention enabling abilities.)


Edited to add business card information from the stores we visited (well, at least some of them):
Global Leathers - Joe Kloner. 253 West 35th Street, 9th floor, New York NY 10001 212-244-5190 www.globalleathers.com globaljk@onsiteaccess.com
This was one of the unofficial spots we visited Friday. Lots of leathers and furs. Some good prices, although be certain to verify if the price is per yard or per piece. The fellow we spoke with, Joe, seemed very nice.

Metro Textile (alias "Kashi's"). M-F 8 AM to 6 PM (and by Ann GT request on Sunday). 237 West 35th Street, suite 504 (between 7th and 8th avenue). New York, NY 10001 212-290-0418
This is a little hole-in-the-wall store with lots of bolts at great prices. Even Simplicity mentioned this as their favorite fabric store.

Daytona Braids and Trimmings. 251 West 39th Street, New York, NY 10018. 212-354-1713-4-5-6 (I assume that means 1713, 1714, etc). daytrim@worldnet.att.net
A large selection of elastics and trims. Lots of stretch trims, printed FOE (fold over elastic), d-rings, buttons, ....

SIL Thread Inc. 257 West 38th Street, New York NY 10018 212-997-8949 and -8959. sil@silthreadinc.com
Thread, zippers (including invisible separating zippers), shoulder pads, machine belts, and lots of other notions.

Spandex Hours Inc. 263 W. 38th Street (between 7th and 8th ave). New York, NY 10018 212-325-6711. www.spandexhouse.com. sales@spandexhouse.com. M-F 9 AM to 6 PM, sat 10 to 5.
They specialiez in spandex and lycra. And they have a lot of it. Swim suit fabrics, dance fabrics, and regular fashion fabrics abound.

Paron Fabrics - Paron West and Paron Annex. 206 West 40th Street, New York NY 10018. 212-768-3266. "west" hours M-F 9-5:45, Thurs 'til 7, Sat 9-5. "annex" hours M-S 9-5, Thurs 'til 7.
This was my favorite store. They actually had fabric content labelled on every bolt! That makes me happy. The West store is their regular store and has reasonable prices on nice fabric. Caldwell, the salesman I spoke with there, seemed very nice. The annex store (they are right next to eachother) is their discount section, where they put remnants at 50% off. They have some really nice fabrics.

Rosen and Chadick Fabrics. 561 Seventh Avenue (corner 40th St), 2nd & 3rd floor, New York, NY 10018 212-869-0142.
A big store with nice fabrics. A bit more expensive than some of the more discount stores, but they have some really nice fabrics. And helpful people.

Mary Meguiar was able to provide some additional info for the stores I didn't get cards for:

Mood Fabrics 225 W 37th St, 3rd Fl, 10018, 212-730-5003 (b/w 7th & 8th)
Big selection but more expensive. I didn't make it here.

NY Elegant Fabrics (?) - more expensive, not as helpful, but some nice stuff. I didn't make stop here either.

It's A Material World, Inc., 257 W 39 St (b/w 7th & 8th), 10018, 212-221-1020
Good prices, but don't ask them to ship! (They were going to charge Pat an outrageous price to ship her fabric.)

Pacific Trimming Inc., 218 W 38th St (b/w 7th & 8th), 10018, 212-279-9310



-- Edited on 11/14/05 7:57 PM --
-- Edited on 11/15/05 5:24 AM --

------
With a great wardrobe that's still in the flat-fabric stage.

Peggy L


Tennessee USA
Member since 4/8/02
Posts: 5086
Skill: Advanced



Date: 11/13/05 8:19 PM

Wow! Sounds like everyone had a wonderful time!

------
www.thereisjoyadventures.blogspot.com

Mel.J


Victoria Australia
Member since 7/30/02
Posts: 2852
Skill: Intermediate
Body Type:




Date: 11/13/05 8:26 PM

I'm so jealous!! Now we really need to get that southern hemisphere weekend happening...

------
Mel (Melbourne, Australia)

ndesimon


New York USA
Member since 5/9/03
Posts: 527
Skill: Advanced Beginner



Date: 11/13/05 8:26 PM

Wow - now THAT'S a write up! It was a truly great weekend, my thanks to you again, Deepika.

Now what's all this celery talk?

Nancy

RobynB


International AUSTRALIA
Member since 9/7/04
Posts: 266
Skill: Advanced





Date: 11/13/05 8:34 PM

well, yes, I guess New York IS a long way to go for a weekend. I think we could have a fun time here.
Thanks for the report, Deepika. I am sooo envious!

hongkongshopper


International AUSTRALIA
Member since 6/26/04
Posts: 650
Skill: Intermediate



Date: 11/13/05 8:46 PM

Here is another Aussie feeling very left out. Thanks Deepika for the great round up. Am looking forward to seeing some photos. Maybe if I start saving now for next year.........

------
Vicki - Melbourne, Australia
Blog: http://hongkongshopper.blogspot.com

KarmenG


Massachusetts USA
Member since 1/3/03
Posts: 548
Skill: Advanced





Date: 11/13/05 8:47 PM

So inquiring minds want to know.....Did Gigi wear her new HP dress? And was it as beautiful as the photos in her review?

Thanks all for the fun report.

GorgeousFabrics


USA
Member since 8/12/02
Posts: 2934
Skill: Expert/Couture





Date: 11/13/05 9:17 PM

Better. Gigi photographs pretty, but in person she's gorgeous! Truth is, she bears a more than passing resemblance to Renee Fleming, but she sews *much* better!


Ann

candyo


Florida USA
Member since 3/6/03
Posts: 1638
Skill: Intermediate



Date: 11/13/05 9:29 PM

That sounds like so much fun! Maybe next year I'll be able to go, too! DH just isn't fun to talk to about sewing and shop with!!

------
Nikki Medved
My blog:
http://subversivesewer.wordpress.com
Visit my pro-sewing store!
http://www.cafeshops.com/sewingdiva

Printable Version
* Advertising and soliciting is strictly prohibited on PatternReview.com. If you find a post which is not in agreement with our Terms and Conditions, please click on the Report Post button to report it.
Online Class
Altering Pants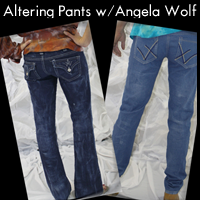 Online Class
Sewing with Slippery & Drapey Fabrics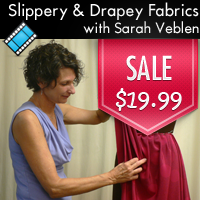 Self Drafted Pattern 244038-1011

by: NhiHuynh
Review
Sewing Workshop Stella and Luna Tops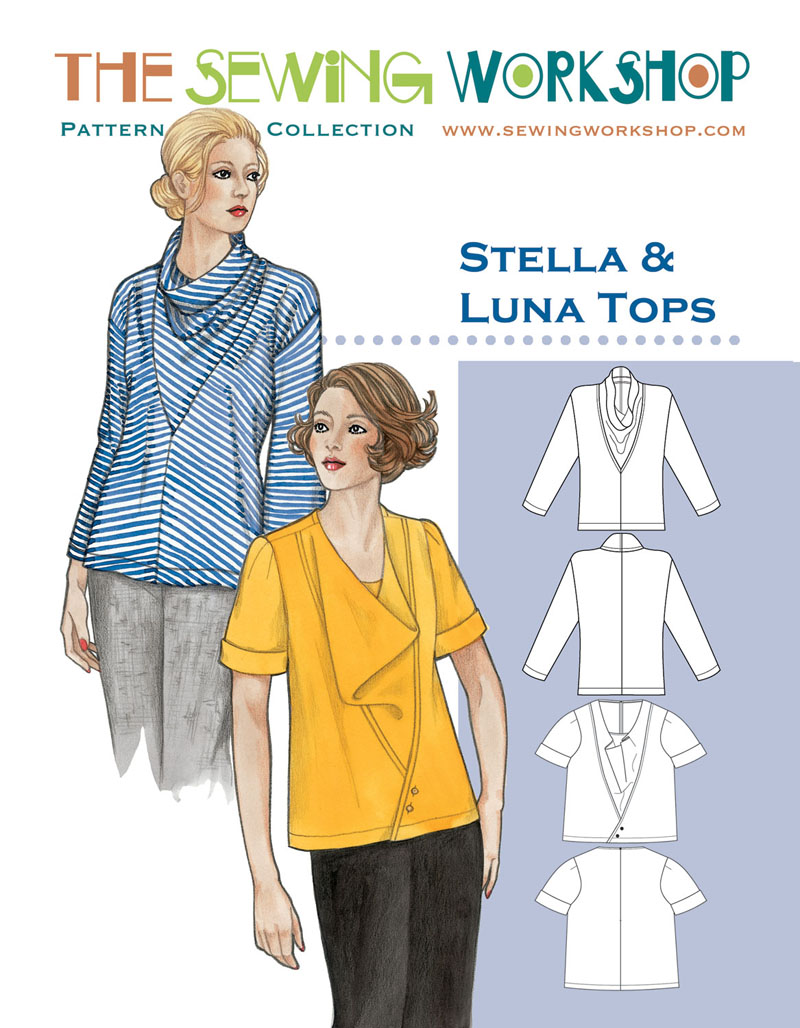 Pattern Details
Favorite Things Ballet Slippers Pattern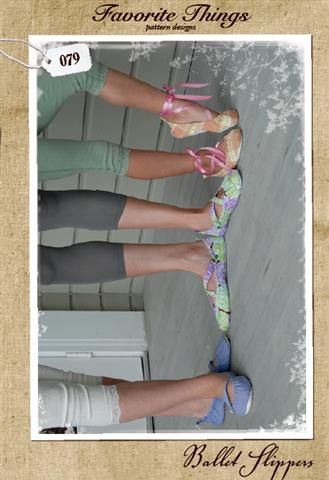 Pattern Details
Jalie 2679

by: SpitfireGa...
Review