zeoplum


Alabama USA
Member since 7/1/05
Posts: 662
Skill: Beginner



Date: 1/17/06 10:05 AM

I feel a certain kinship with those of you who are also beginners so I created this thread to find out who all is here. Of course, I've seen people with "beginner" as their label in the profile but you can tell by their reviews that they are more of an "intermediate". I'm assuming they probably don't want to come across as boastful so they keep it as a beginner. Then again, we probably all have a different ideas of what a beginner is and I can respect that....afterall, it's a never ending learning experience anyway. I mean, if you haven't tackled a certain technique or type of fabric, then you're a beginner in that area, right?

Having said all of that, if you truly consider yourself a beginner....please say "hi". Even lurkers. Let's start a support group for each other ok? Tell us about yourself, how you got started sewing, are you taking any classes or do you have a friend or family member who is helping? What are you currently working on...etc....

zeoplum


Alabama USA
Member since 7/1/05
Posts: 662
Skill: Beginner



Date: 1/17/06 10:06 AM

I'll go first. My name is Stephanie and I took home ec in the 9th grade and made a simple shirt and skirt. It wasn't flattering but I was proud of it. But that was 1985 which means....yikes!....that was 20 years ago...OMGosh! But anyway, I digress. After that, I never really had an opportunity to sew again and none of my family or friends sewed so it just sorta never came up. Then, I got married last year and we bought a house. I had been single forever and living in apartments before that. So, I instantly got hooked on HGTV and decided I wanted to learn to make curtains and pillows for my new home. I signed up for a "beginner sewing" class and we made a gored skirt. I liked it enough to buy a sewing machine but when I bought a pattern for an apron and tried to follow at home, on my own, I felt completely lost and hopeless. So the pattern and sewing machine sat there for a couple of months. Then, my DH decided he wanted to go to a Halloween party and.... I have no idea why...but I decided to try to make a costume. I found a co-worker who knows how to sew she agreed to help me. So we did it. We only had a week and half and it was exhausting but we did it. I reviewed it

here

. After that, I felt renewed and confident so I went back to the apron pattern and was able to figure it out on my own. I can't tell you how excited I was! It was great! The review is

here

. Since then, I've been moving forward. I took another beginner sewing class and made this simple unlined

jacket

.

Currently, I'm working on a Simplicity pattern for a shirt and skirt. And I start a new class tonight. We'll be making a no-side-seam pair of pants. I'm really excited about this because I need new pants. Hopefully, if I can get the fit right, then I'll make more than just one pair.

I'm looking forward to hearing from the rest of you. Big *hugs* to my beginner friends!

-- Edited on

1/17/06 11:08 AM

--

Lori Sews


Member since 10/20/05
Posts: 803
Skill: Advanced Beginner



Date: 1/17/06 10:20 AM

Hi Stephanie, my mom is an excellent seamstress, and did all sorts of needle work--crochet, needlepoint, hand embroidery, etc. She is very talented, and taught me to cross stitch, but that is about it. She is a great mom, but didn't have the patience to teach me. She was the type to shoo us out of the kitchen instead of teaching us how to cook.

Anyway, I think I caught the sewing bug from her. We took some quilting classes together four years ago--she was a natural of course. That gave me the idea to start taking garment sewing lessons. At that time, there was no sewing classes nearby--I had to drive 30 minutes into a different town to take lessons. I had a wonderful instructor. I soon grew tired of commuting to sewing lessons, my child was young, I was working part time--night shift, and stopped taking lessons.

I then went on a home dec kick--made lots of treatments for my house, several times.

I also sewed some for my sister and friends.

I found PR looking for reviews of a good, affordable sewing machine. I was immediately impressed by all the gorgeous clothes PR members were creating. I thought--I can do this too! :)

I did rank myself as an advanced beginner when I joined. When I saw Leslie in Austin, and other great sewers had their rank listed as an Advanced Beginner also, I quickly changed my status to beginner.

I really am a beginner. There are a lot of techniques I have no clue about, and I have only sewn buttonholes, zippers a handful of times.

I am starting sewing classes again this week. I have never met my new instructor. I am sort of on the fence about going or not. Sometimes I think I can learn so much here, and take classes with PR.

OK, are you asleep yet? I will stop blabbing! :)

slanden99


Member since 9/14/05
Posts: 2035
Skill: Intermediate
Body Type:




In reply to zeoplum

Date: 1/17/06 10:35 AM

Hi, I'm Serena and I've been sewing for 4 years, but I consider myself a beginner. I only recently (last month) began having success with patterns. I'm working on my first princess seams right now (at least the first princess seams done correctly). I hated home ec in school. I was the one who broke at least 2 needles a day, so I was scared of sewing machines for 10 years--serious. When I inherited a sewing machine from my grandmother, I started to have an interest in sewing again. Of course I spent about 3 years attempting to sew without ever having read a book on how to sew. Luckily I was only sewing for my baby and making pjs. Currently, I am a little overambitious in my projects now that I have read Fast Fit, Fit for Real People, More Fabric Savvy, Power Sewing Step by Step, Pants for Any Body, and Simply the Best Sewing Book all in the past 2 monthes (yes, it is crazy to to so much reading so quickly). I am married and take care of my two little girls, ages 2 and 4.

KatyaInMA


Member since 12/9/05
Posts: 47
Skill: Advanced Beginner



Date: 1/17/06 12:49 PM

Thanks Stephanie for starting this thread. I'm Katya and really a beginner. My first attempts at sewing in home ec class (many, many years ago) were a disaster! I got a D in the class, I remember. About 5 years ago I bought a cheap brother machine at Walmart and made myself some easy skirts and dresses. I am plus-sized (super sized actually) and it is hard to find clothes that are comfortable and fit at the same time.

For the past few years, I have been really frustrated at what the stores have to offer (I hate polyester and pants) and because of this I am determined to learn how to sew. One thing I have learned this time around is that making a pattern without really doing your own measurements and making adjustments doesn't work for me. Now I know why I bombed the home ec class. Even in my thinner days, I have always had an extreme difference between my waist and hips - right now I have a 3-4 size difference between the two - and I am big busted to boot. Since I tried to make everything without adjustments, it is no wonder my home ec skirt didn't fit! Same goes for some of the patterns I tried about 6 years ago, although the elastic waist loose fitting skirts came out well.

This time around, I broke down and purchased the plus sloper from Butterick and made this with the adjustments - I am also taking the time to make the right adjustments to other patterns - it turns out that I am 3 different sizes in my bust-waist-hips! I also realized that my trunk is full sized and my limbs are very short - so petite doesn't really work (I'm 5'3"). The hardest thing to learn is that sewing really requires patience. Even the "2 hour" stuff is really 2 hours of SEWING TIME ONLY. For me, it is the cutting and pressing that takes most of my time. I'm also pretty clumsy and have to be very careful cutting. Little by little I am learning, however. Every time I make something new, I try to add something I learned (for example something as basic as paying attention to the grain, nap and directional sewing!!!!!). I finally can make straight seams and do darts well. Since I am getting confident with the basics I want to really start to try more challenging things: collars, jackets, etc.. Seeing the work that others do here is an inspiration. I hope we all progress nicely and learn how to sew lovely things.

I'm curious, is there any chart or info on what is "beginner," "advanced beginner," etc.? I put advanced beginner because I can do zippers, pockets, alterations, darts, etc. But I don't know really how to rate myself. There are so many talented sewers here.
-- Edited on 1/17/06 1:51 PM --
-- Edited on 1/17/06 1:53 PM --

Learn To Sew


Member since 4/12/05
Posts: 13949
Skill: Advanced Beginner



Date: 1/17/06 1:22 PM

Yes there is. I started a thread on 10/10/05 called Skill Levels. I wanted to know when I would be considered Intermediate, and not an Advanced Beginner anymore.

I do not know how to do a link. I hope someone else does. I found the thread by going back 90 days or 1 year. I am not sure which one. Anyway it is a long thread and lots of great info in it.

Carol

------
Bernina 630, Bernina embroidery module, Pfaff 2036, Bernina 1200DA serger, Unique Sewing Cabinet 450L

beangirl


Member since 9/15/05
Posts: 3084
Skill: Intermediate



Date: 1/17/06 2:49 PM

Here's the link to the Skill Levels thread:

Skill Levels Thread

Hmmm... that will not help because the link is wonky... let me check it out again.

HTH!

Grrrrrrrrr. Now the link works. What is up with this? Anyway, if it stops working, just rightmouse click, select "properties" and copy and paste the URL into your browser. So there.

-- Edited on

1/17/06 7:22 PM

--

------
kristine

quote of the day:

"People all over the world, join in -- on the Love Train, Love Train..." ~the O'Jays

zeoplum


Alabama USA
Member since 7/1/05
Posts: 662
Skill: Beginner



In reply to Learn To Sew

Date: 1/17/06 2:49 PM

Carol, thanks for the info. I found the thread. Here is a

link to it.

ETA: LOL! Kristine beat me to it.

-- Edited on

1/17/06 3:50 PM

--

leigh7911


Texas USA
Member since 10/20/05
Posts: 1185
Skill: Advanced Beginner



Date: 1/17/06 3:15 PM

*raises hand*

I'm here!

I've decided to teach myself how to sew because I am fed up with clothes that don't fit (I'm tall and slender). My main gripe with RTW is that it's too short. My next main gripe is that pants gap so much in the back that I could stick my fist in there, as pants fit either my hips or my waist, but never both. I could go on, but I won't.

I've not bought any books yet, nor have I taken any classes. Right now, the internet is my sewing manual, and PatternReview is my guide.

I have a cheapo machine from Wal-Mart. When I compare it to all the fancy machines everyone else here seems to have, I feel like a child trying to horn her way into the "big people" table

But, I can make it sew in a straight line, and I've even (mostly) figured out the buttonhole feature, so I'm basically content.

Oh, and I think I know one way of knowing when it's time to change one's sewing level - when the comments on one's review say "no WAY are you still a beginner/advanced beginner/etc. - please upgrade!" I've run across several reviews with such comments in my perusal of this site, and it's highly amusing.

------
... but what do I know?

Marie_P.


USA
Member since 10/7/05
Posts: 365
Skill: Advanced Beginner



Date: 1/17/06 6:39 PM

I am a definite beginner. My only other accomplishment was an apron in Home Ec class in the 60's.
I started a fleece shirt a couple of weeks ago and have had some trouble with the collar. I followed the size of the pattern, but the jacket seems huge. I had actually purchased quite a bit of fabric last year and
I've had visions of completing items for the stash contest but unfortunately my work schedule has been crazy.

After I have completed this jacket, I'll probably do an elastic waist skirt or some pillows.

I have a serger I had purchased on eBay last year and I haven't even opened the box yet!

Time management tips are appreciated!

Printable Version
* Advertising and soliciting is strictly prohibited on PatternReview.com. If you find a post which is not in agreement with our Terms and Conditions, please click on the Report Post button to report it.
Online Class
10 Clever Techniques To Help You Sew Like a Pro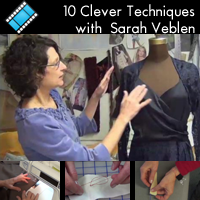 Online Class
Serging Ahead with your 5 Thread Serger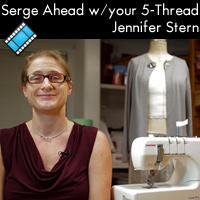 Vogue Patterns 2481

by: Jonni Ange...
Review
Simplicity 2358

by: Rubber duc...
Review
You Sew Girl Kids Hats Pattern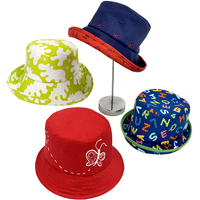 Pattern Details
Islander Sewing Systems Men's City Western Shirt Pattern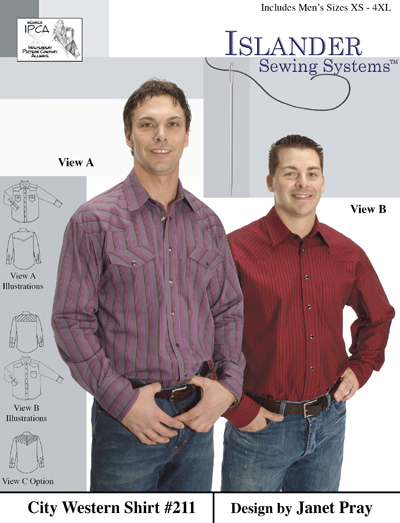 Pattern Details