Lisa Laree


Alabama USA
Member since 8/24/02
Posts: 1885
Skill: Advanced



Date: 4/4/06 1:45 PM

I looked through the knowlege base and didn't see anything on 'Sleeves' or 'Fitting -- Sleeves' so I thought I'd start a topic. I've got a blouse that looks great until I raise my arms, then... ish.

Anyway, to save myself a bunch of time retyping, here's a link to my blog entry describing the problem with some photos:

The Sleeves that Bind

Can anyone point me to books, videos, websites, etc that will describe fitting the sleeve and the armsceye? Most of the problems I've seen addressed have to do with bicep circumference, but I really don't think that's the problem here. I think the sleeve is shaped wrong, and it's hooked on to the body of the blouse too low for the style of sleeve that it is. But I can't figure out how to fix it, short of making a muslin and just chopping and whacking my way through several iterations.

Anyway, thanks for any tips!

------
Lisa -- so much fabric, so little time!
http://sewrandom.blogspot.com/

Elona


USA
Member since 8/24/02
Posts: 9053
Skill: Advanced
Body Type:




Date: 4/4/06 2:26 PM

Just a guess here, Lisa, after looking at your blog photo: I think the upper armscye/shoulder may be a bit too extended for such a fitted sleeve. Seeing how the sleeve cap binds a little on your right arm, even in a non-challenging pose, makes me wonder if you'd have more freedom of motion if the armhole were cut-in just a touch more from shoulder to front notch, if that makes any sense. If you look at the famously close, high-cut armholes of the 60s and 70s, the armscyes were always cut in; otherwise, no one would have been able to move.

------
Elona

Cathy Loves Fabric


Member since 4/16/04
Posts: 1921
Skill: Intermediate
Body Type:






Date: 4/4/06 3:21 PM

Lisa, I am having the same problem. Normally I don't have to alter sleeves because my arms are smaller in proportion to my trunk. But when I open a pattern and see that high sleeve cap, I know I'm in trouble. It took me several attempts at altering to find the solution and I have a top with the same fit as you are describing in your SWAP top. The solution I found was to slice open the sleeve and then re-draw the sleeve cap higher according to the instructions in Jackets For Real People by Alto, Neall and Palmer on pg 40. It worked. And like you I never had a problem until I ran into those high sleeve caps. I'm noticing more and more patterns having the more formal high cap sleeves. Jeez! Even the Hot Patterns Plain and Simple Princess sleeves fit me!

Well, that was my solution. I hope you find yours. Good luck.

------
My hope is to sew to the very end. They'll find my head slumped over my precious Kenmore 19606 and have to pry the seam ripper from my cold, dead hands.

Lisa Laree


Alabama USA
Member since 8/24/02
Posts: 1885
Skill: Advanced



Date: 4/4/06 3:23 PM

I think so, too, Elona...I think moving the armseye 'up and in', so to speak, would help, but if I pull on the armseye seam the sleeve doesn't want to go any higher; the armhole seam on the sleeve isn't long enough, I think. It's not exactly too tight around; it's like it's too short. But I'm really guessing here.

Sigh. I think muslins are called for.

ETA Cathy, we posted at the same time! I think I've seen that 'slash and spread' sleeve cap alteration, usually applied to large upper arms. But it would be a good place to start.
-- Edited on 4/4/06 3:25 PM --

------
Lisa -- so much fabric, so little time!
http://sewrandom.blogspot.com/

SherryD


Member since 8/24/02
Posts: 70
Skill: Intermediate



Date: 4/4/06 3:45 PM

I have heavy arms so I have dealt with many sleeve alterations. It sound like the underarm seam is too short. Connie Crawford has the alteration for this in her Patternmaking Made Easy book. She has you raise the underarm point about 1/2 inch and then pivot and redraw the sleeve cap, giving a longer underarm seam.

Sherry

CarrieA


Member since 4/8/02
Posts: 84
Skill: Intermediate





Date: 4/4/06 3:48 PM

Lisa,
I've been struggling to get a Hot Pattern sleeve to fit without binding and have been stumped. For some reason, when I saw your post I immediately thought of a Sew Much More episode where Susan altered a sleeve pattern for mobility. Here's the link. She essentially pivots the sleeve to add a gusset but it doesn't change the length of the sleeve cap so you don't need to alter the armsyce. I haven't tried this, but maybe now I will. Why is it sometimes easier to problem solve someone else's issues and not your own???

Deb Fox


Florida USA
Member since 8/26/05
Posts: 1233
Skill: Intermediate





Date: 4/4/06 4:10 PM

Carrie, I was having somewhat of the same problem with a Hot Pattern. I think the underarm is too high. I lowered it by about 1/2 below the armseye notches, then added 1/2 inch length to the sleeve cap by slashing and spreading 1/2 inch. It seemed to do the trick. I think that maybe the high armhole on Hot Patterns is a little too high for some of us. Hope this helps.

------
Deb: www.thinkingcouture.blogspot.com

Cathy Loves Fabric


Member since 4/16/04
Posts: 1921
Skill: Intermediate
Body Type:






Date: 4/4/06 6:29 PM

Lisa, the slash and spread alteration didn't entirely solve the problem until I redrew the sleeve cap about 1" higher.

So the answer has something to do with the length and that is the extent of my insight, lol.

I would really like to know how your muslins turn out.
-- Edited on 4/4/06 6:31 PM --

------
My hope is to sew to the very end. They'll find my head slumped over my precious Kenmore 19606 and have to pry the seam ripper from my cold, dead hands.

Lisa Laree


Alabama USA
Member since 8/24/02
Posts: 1885
Skill: Advanced



Date: 4/4/06 7:10 PM

I've done some searching through my old Threads; most of the articles dealt w/specific problems (forward shoulder, large bicep, etc), but I'm beginning to get a picture of what's going on. I really think I've got at least two distinct problems, one with the armsceye in the garment and the other with the cap in the sleeve.

And, do you know, I have a muslin of a different pattern that has almost the same problem that I made for a class at the Atlanta Expo, but there were waaayy more muslins than time and our instructor didn't get to mine. So I can hack and whack on the other pattern and maybe get somewhere. I'll have to take pictures of the process...

------
Lisa -- so much fabric, so little time!
http://sewrandom.blogspot.com/

Heidi Cooper


California USA
Member since 8/24/02
Posts: 453



Date: 6/4/06 3:58 PM

Hi Lisa,
Are you still working on this? It is this very problem that has kept me sewing only skirts for the past several years!

However, I have spent the last 3 years researching this issue, because I am sick of skirts! LOL

I still do not have it all worked out to be able to get a perfect fit, but what I have learned is this:
The more fitted the sleeve, the higher you will want the armsceye and the closer to your actual shoulder point on top (as opposed to even a slightly 'dropped shoulder').

This may be old newsbut I thought I would share. And if I am off base on my sleeve info, someone with more knowledge, please correct me!

The reason I am still working on all of this is I also have to add into the mix a DD-DDD bust cup, on a fluffy true petite, hourglass! So 1"-2" from my armpit is my large bust, 4" later is a 12" smaller waist and in 4 more a 10" larger high hip!

I would love an update on this, and what you finally figured out...

Thanks,
heidi
-- Edited on 6/4/06 4:00 PM --

------
"Live as if you were to die tomorrow. Learn as if you were to live forever." -Mahatma Gandhi
" Freedom is not worth having if it does not include the freedom to make mistakes." -Mahatma Gandhi

Now Blogging at http://sewexotic.blogspot.com/
Printable Version
* Advertising and soliciting is strictly prohibited on PatternReview.com. If you find a post which is not in agreement with our Terms and Conditions, please click on the Report Post button to report it.
Online Class
Serging Ahead with your 5 Thread Serger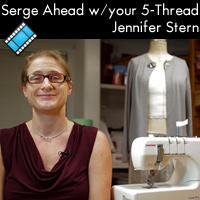 Online Class
Fun with Fitting - BODICE w Darts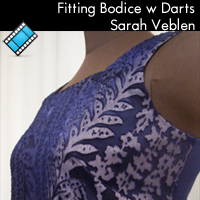 Victoria Jones Collection Happi Coat & Hanten (230)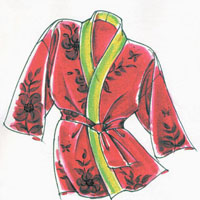 Pattern Details
Sew Liberated Ashland Dress Pattern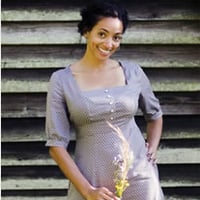 Pattern Details
BurdaStyle Magazine 03-2013-101

by: thisismoon...
Review