Kris32


Intermediate
Minnesota USA
Member since 2/4/04
Posts: 268



Date: 4/17/06 5:20 PM

I made a pair of cargo pants for dhubby about two years ago. He really likes them except for the pocket flaps. They curl up and out at the corners. I interfaced either the top or the bottom of the flaps when they were put together, I don't remember which it was. It didn't work to hold the flaps flat, that's for sure.
I am getting ready to make him another pair. What can I do differently this time so the flap corners do not curl?

TIA!

------
Kris

Judy Williment


Advanced
NEW ZEALAND
Member since 8/24/02
Posts: 1142



Date: 4/17/06 6:40 PM

The quickest way to avoid this is to sew on little squares of velcro on the corners to hold them down. Since that's often a feature on RTW, it should look like a design detail.

The longer answer is to make the outer layer of the flap slightly bigger than the under layer so it curves over. I do it by aligning the cut edges, then adjusting the outer layer so that there is a tiny bit of underlayer showing. This makes the outer layer a little longer, and better able to accomodate a curve when attached to a pant leg. It does take a bit of practice to get it not puckering at the seamline, even with a small adjustment. Sew the flap, then when you turn it through and topstitch (with the seamline at the edge, not rolled under) the outer layer being fractionally bigger doesn't show, but should sit flatter around the curve of a leg. Hope that helps.

------
There are no sewing mistakes - only opportunites for design features.

My blog: http://everythingjustsew.blogspot.com/

Karla Kizer


Advanced
Member since 4/8/02
Posts: 7857



Date: 4/17/06 9:18 PM

I cheat, and position the buttonholes at the flap corners. They start close to the corner and are stitched at a 45 degree angle toward the center of the flap.

I started doing that when DD was in high school and one of the ditzier fair maidens at the school stopped DD one day and said "Like, I was wondering, like, ya know, like why all you preppy girls have pockets that, ya know, like, curl up at the corners, ya know?"

So, like, this corner button method means, like, twice as many buttonholes, ya know, but hey - like, it's worth it.

------
"Never try to teach a pig to sing; it wastes your time and it annoys the pig." -Robert Heinlein and Ann's father. Thanks for the reminder, Ann.

Where are we going, and what am I doing in this handbasket?

Matthew 25:40 (New International Version)
The King will reply, 'I tell you the truth, whatever you did for one of the least of these brothers of mine, you did for me.'





CarrieA


Intermediate
Member since 4/8/02
Posts: 84



Date: 4/18/06 1:19 AM

Karla, you kill me!!

Kris32


Intermediate
Minnesota USA
Member since 2/4/04
Posts: 268



Date: 4/18/06 3:11 PM

Thanks for the advice! There is a rectangle of velcro in the middle of each flap. It would be easy to move two squares to the edges. I will try to overlap the underside of the flap a bit and see if we can keep those edges down where they are supposed to be.

Thank you, ladies!

------
Kris

Judy Williment


Advanced
NEW ZEALAND
Member since 8/24/02
Posts: 1142



Date: 4/18/06 8:13 PM

Like, Karla, did you, like ya know, take that gum out while you were, ya know, like typing?

Edited because I forgot that "ya know" isn't spelled "you"
-- Edited on 4/18/06 8:15 PM --

------
There are no sewing mistakes - only opportunites for design features.

My blog: http://everythingjustsew.blogspot.com/

Karla Kizer


Advanced
Member since 4/8/02
Posts: 7857





In reply to Judy Williment



Date: 4/20/06 6:52 AM

Quote:
Like, Karla, did you, like ya know, take that gum out while you were, ya know, like typing?



Oh, for sure, Judy, but -gag me - do ya like know how hard it is to type while you're like holding gum in your hand?

------
"Never try to teach a pig to sing; it wastes your time and it annoys the pig." -Robert Heinlein and Ann's father. Thanks for the reminder, Ann.

Where are we going, and what am I doing in this handbasket?

Matthew 25:40 (New International Version)
The King will reply, 'I tell you the truth, whatever you did for one of the least of these brothers of mine, you did for me.'





PVA


Intermediate
Oregon USA
Member since 3/28/04
Posts: 1666





In reply to Karla Kizer



Date: 4/20/06 11:50 AM



Karla, Like, ya know, like it's so cool, like typing, like with gum in like ya know in your hand, like ya know, using all the letters, cool!


------
PVA (Pat) "A girl can't have too many scissors!"
If I don't have time to do it right, when will I have time to do it over?

Judy Williment


Advanced
NEW ZEALAND
Member since 8/24/02
Posts: 1142





In reply to Karla Kizer



Date: 4/20/06 5:27 PM

Damn - I should know better than to read anything you have to say with coffee in my mouth Karla - I almost sprayed the screen!



------
There are no sewing mistakes - only opportunites for design features.

My blog: http://everythingjustsew.blogspot.com/
Printable Version
* Advertising and soliciting is strictly prohibited on PatternReview.com. If you find a post which is not in agreement with our Terms and Conditions, please click on the Report Post button to report it.
10 Clever Techniques To Help You Sew Like a Pro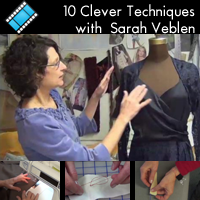 Understanding Interfacings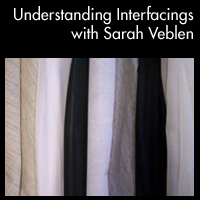 Burda 2767

by: Trephas200...
Review
Sewing Workshop Joplin Pullover Pattern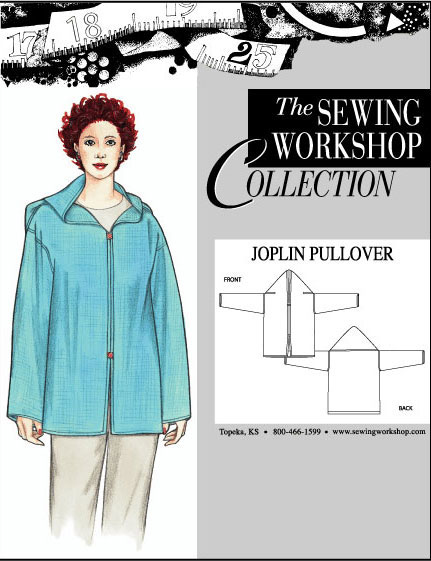 Buy Now
Islander Sewing Systems Men's Easy Shirt Pattern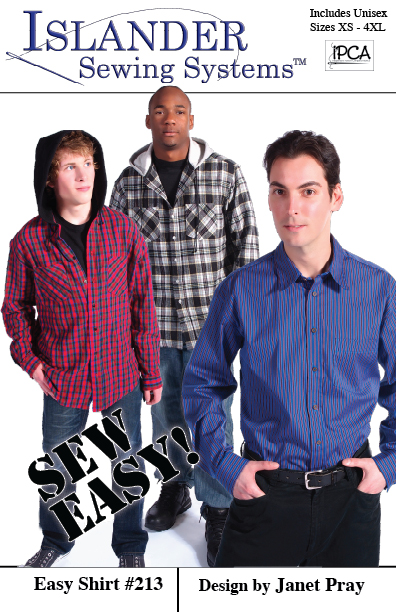 Buy Now
Tie Dye Diva Seaside Sailor Dress Baby

by: justinsbri...
Review