Nata


USA
Member since 8/20/02
Posts: 1253
Skill: Intermediate



Date: 5/9/06 8:53 PM

Hi,
I have a 6 yo DD. I offered her a "game". She spins a globe and pokes a finger on it with her eyes closed. We then will spend a week or so learning about the country she selected. She thought it might be fun, so the country of this week is Denmark.

We went on the net and found a lot of interesting information on Denmark. One of her first questions was: Do they have kids? Do they have schools? And playgrounds? I think it will be a good learning experience for the whole family.

Did you know that lego blocks were invented by Danish and they have a theme park built from lego blocks in Denmark?

I know we have some peole from Denmark among us. Or maybe you traveled there, or just know fun stuff you want to share? Games we can play? Interesting websites? Pictures?

I am also planning to make a "Danish" dish (of course I would not know if it comes any close to the way it should tastefor a family dinner. Please share a recepie, or a meal tradition.





------
Fabric bought in 2009: 30 yds
Fabrc sewn in 2009: 19 yds
Fabric stash: 145 yds

3 Garments IN and 6 Garments OUT


Tini


GERMANY
Member since 8/24/02
Posts: 1533
Skill: Intermediate



Date: 5/10/06 2:02 AM

I do live about an hour from the Danish border and started learning Danish in summer...
Maria might help more on this, but she is so busy keeping 3 jobs at the same time, so that she might not be able to chime in....
Lego-Land is HUGE and cool ( and expensive )...
For me typical Danish is fish but that might not be child-appropiate... maybe some kager ( kajer ) like wiener brod or kranse kager ( I have a recipe for that ).
After dinner the Danes say "Tak pa mel" like "Thanks for the food".

I will look up my stuff at home and let you know more :)

------
read my blog:
http://www.tininaeht.blogspot.com/

Gilraen Surion


Member since 6/6/04
Posts: 1042
Skill: Intermediate





Date: 5/10/06 4:01 AM

Denmark is a fantastic country with an interesting history. A lot of the Vikings were Danes. They have found well preserved vikingships dislayed at Roskilde
There is a lake district n Jutland which is amazing. Personally love Silkeborg there. Then there are the bridges and ferry connections between the islands and now the Bridge/tunnel to Sweden.
Denmark still holds its own currency within Europe but it is firmly pegged against the Euro.
We spent three weeks there last summer (Maribo, Copenhagen and Silkeborg) and I loved every second of it. One of the most amazing things, for us as tourists, is the free internet access in every library.

Gilraen

Ronda Rae


Florida USA
Member since 3/20/06
Posts: 1146
Skill: Intermediate



Date: 5/10/06 6:44 AM

I just happen to have an Exchange student from Denmark this year! One thing she is very proud of is that Hans Christian Anderson lived there.

They have a mermaid statue (kind of like our Statue of Liberty) welcoming visitors near the water. They have a queen but their government is a lot like ours. The queen is mostly a symbol. Copenhagen has about 6 million people. They mostly travel by bicycles and the rail system. It doesn't rain or snow much there.

When they hit high school age they have a choice whether or not to go onto college or a trade school. Their alphabet is similar to ours but has a few different letters in it- an a and e that are kind of attached, and different symbols over the letters. The drinking ages starts at 16 but it's limited to what they can drink. They cannot purchase alcohol- just drink it. The driving age is 18 and it's expensive to get a driver's license.

At Christmas, they hold hands around the tree and sing carols- kind of like whoville from the Grinch! LOL They also have some traditional foods like rice pudding. Only one almond is put in the mix and whoever gets it gets a present and has luck throughout the year.

They don't celebrate Halloween but they do have something similar in March where they go from house to house and sing a song for candy.

You are welcome to email me with more questions if you'd like. She's very proud of Denmark and would be thrilled to answer questions.

HTH,
Ronda

------
I don't mind going to work but it's that 8 hour wait to go home that's a B!TCH.

redhead


Member since 10/18/03
Posts: 1098
Skill: Advanced



Date: 5/10/06 7:35 AM

What a fun idea. Please tell us more as you explore the topic.

Mirza


Louisiana USA
Member since 10/6/04
Posts: 553
Skill: Advanced Beginner



Date: 5/10/06 8:20 AM

What a great idea for teaching kids (and parents) about the world! I have heard of doing this but the neat thing is with over 50,000 members here, you can find all kinds of people to find information from around the world. Amazing! My kids are almost 3 and 4. I now know another source to go to help them get information about other countries. Thanks for bringing up this topic.

Mirza

GuriFB


NORWAY
Member since 8/14/05
Posts: 178
Skill: Intermediate



Date: 5/10/06 8:43 AM

My mother in law to be is from Denmark.

The Danes are a food loving folk. They have a tradition of eating two breakfasts, their lunch is called "beer-brake" and their eating habits is probably what inspired JRR Tolkien's Hobbits noumerous meals. "we've had breakfast, yes, but what about SECOND breakfast?" They adore their dark rye bread and pig's liverpaste.

The Danes are also very proud of their beer, Carslberg and Tuborg beeing the big ones. They are heartly, welkomming and outspoken.


In Denmark taxlevel are high, but food (and beer, which is considered food...) is very cheap. Public schools, univerities, hospitals and doctors are more the rule than the exception as with the rest of Scandinavia.

Greenland and Faeroyene are officaly danish, as was Norway for four hundred years until we got free in 1814.

Halloween is as mentioned not that big thing in Scandinavia as such, al though there is a traditon to visit the graves of your loved ones on "All Saint's Eve" (alle helgens dag) which also is in the fall.

Christmas presents are opened on Christmas Eve, not the 25th, and pork of all kinds are the favorite christmas food.

Off the top of my head that is all I can think of for now, but try

www.visitdenmark.com

en.wikipedia.org/wiki/Denmark

------
***instant human, just add coffee***

Jeannie W.

New Jersey USA
Member since 1/27/05
Posts: 290
Skill: Advanced Beginner



Date: 5/10/06 10:17 AM

What a great idea- I think I may start doing this with my girls.
Jeannie

beangirl


Member since 9/15/05
Posts: 3084
Skill: Intermediate





Date: 5/10/06 11:15 AM

Quote: Guri
Christmas presents are opened on Christmas Eve, not the 25th, and pork of all kinds are the favorite christmas food.


Aha!! Guri, thanks for this piece of information. I have been trying and trying to explain to my DH why we open our presents on Christmas Eve (he's English and opens them on Christmas Day). For some reason, "Because we just do!" isn't sufficient. Now I know! Thanks.

------
kristine

quote of the day:

"People all over the world, join in -- on the Love Train, Love Train..." ~the O'Jays

Nata


USA
Member since 8/20/02
Posts: 1253
Skill: Intermediate



Date: 5/10/06 1:13 PM

Thank you for all the bits and pieces. I am printing it out and will read over with DD.

We found the website yesterday, I'll post a link when I get to my home PC. It is geared for kids to teach them about Denmark - some history, traditions, and more. We did not go over everything. I asked DD this morning if she remembered anything we learned yesterday, and ,amazingly, she remembered quite a bit. She remembered that Denmark was once a big country and now it's very small. It's located on over 400 islands connected by bridges and ferries. It was a home for fighsty vikings wearing helmets with horns who sailed over the world and as far as NE USA. I told her they might have sailed right where Maine is now, and she thought that was amazing :)

She was quite upset about the almond in the pudding tradition. She thought that the one who finds an almond is the only person getting Cristmas presents, and that would be unfair to everybody else.

She also, very persistenly asked me about Easter in Denmark. If anybody know about Easter celebration traditions in Denmark, please share with us.

She also rationalized fo me that danes invented legos because they loved their kids and there were no stores to purchase toys from in old days, and they had to invent toys to keep their kids happy.

Tini, fish sounds very good. Our family loves fish. Please share a recepie if you have it. What kind of fish? We have here salmon, trout, haddok, hake, shellfish, lobsters, tuna, mahi-mahi, shark, sword fish, crabs, shrimp - some other stuff I can't think of for the moment. Baked, grilled or fried? What spices? What is a commonly used side dish?

------
Fabric bought in 2009: 30 yds
Fabrc sewn in 2009: 19 yds
Fabric stash: 145 yds

3 Garments IN and 6 Garments OUT

Printable Version
* Advertising and soliciting is strictly prohibited on PatternReview.com. If you find a post which is not in agreement with our Terms and Conditions, please click on the Report Post button to report it.
Online Class
Beginners Guide to Dyeing Fabrics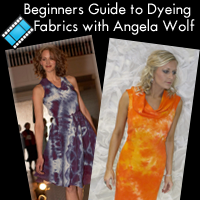 Online Class
Pattern Work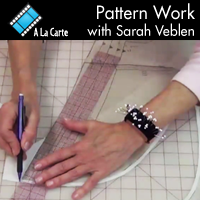 BurdaStyle Magazine 05-2009-118

by: yummymummy...
Review
Lekala Patterns 4278

by: MissParayi...
Review
Paradiso Designs Retro Granny Skirt Formula Pattern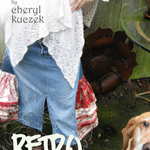 Pattern Details
Newport Tote Paper Pattern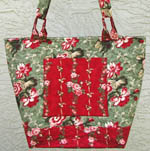 Pattern Details