Dorion


Michigan USA
Member since 10/19/04
Posts: 48
Skill: Intermediate



Date: 8/17/06 10:38 AM

Hello! This is a simple question, I think, which I'm sure you all can help me with.

I am making a no-seam circle skirt for a woman in another country -- in other words, I don't have access to her actual body. Knowing someone's waist size, is there a general rule of thumb for how big to make a pull-on skirt opening? I know that with elastic you want to go about 2 inches shorter than waist, but I'm wondering how to accommodate (average) hips without winding up with excess gather.

Thanks!
-Dorion

Donna H


Washington USA
Member since 9/29/05
Posts: 2054



In reply to Dorion

Date: 8/17/06 11:49 AM

Dorian,
Ok, I'm probably jumping in WAY over my head here, but here goes:

1. I always thought you made the elastic 2 inches (or so) larger than your waist to get them over your hips. Surely someone will correct me, if I'm wrong.

2. I would guess you would need this woman's hip measurements because no matter what the length of the elastic, you can't assume she has "normal" sized hips. Some women have a tiny waist and large hips. Know what I mean? So, I would think you'd need the hip size to make sure the elastic will fit over them. (hips are "them"??)

Ok, Ladies of PR....please, PLEASE feel free to jump in here ANYTIME and rescue me!!

HTH,
Donna

Ok, please disregard #1 above. Thank you for teaching me the CORRECT way of doing things, once again! Donna
-- Edited on 8/17/06 12:42 PM --

------
The single most important discovery made by a group of women? The Empty Tomb!

http://www.donnahodgson.blogspot.com/

Neefer


California USA
Member since 4/8/02
Posts: 2662
Skill: Intermediate



In reply to Dorion

Date: 8/17/06 12:20 PM

I have made my elastic as much as 6 inches smaller than my waist.

Unless she is very small or the elastic resists stretching, 2 inches smaller than her waist isn't going to work. I use 2 inches for my children sized 6 months to 6 years.



------
Neefer aka AgitProp and Village Churl Sewing Blog: http://www.oaktrees.org/blog/

Bonny lass, bonny lass, will you be mine?
You shall neither wash dishes nor serve the wine;
But sit on a cushion and sew a fine seam,
And feast upon strawberries, sugar, and cream.

Learn To Sew


Member since 4/12/05
Posts: 13346
Skill: Advanced Beginner



In reply to Dorion

Date: 8/17/06 12:35 PM

What pattern are you making? What kind of fabric is your choice? I've never made a circle skirt. I've heard you need to have a deffinate waist for one of those.

It must be hard to make something for someone who is not there to try it on, and see how it fits. What country is this woman in?

I think you will want to make the elastic 4-6 inches smaller than the waist. Just depends on the stretch of the elastic. I would guess you will be using non roll?

Carol

------
Bernina 630, Bernina embroidery module, Pfaff 2036, Bernina 1200DA serger, Unique Sewing Cabinet 450L

NancyDaQ


New Mexico USA
Member since 1/12/02
Posts: 3838
Skill: Advanced



Date: 8/17/06 12:50 PM

Gosh you all, I never cut the elastic that much smaller than my waist measurement--I'd look cut in half! Lest you think I'm tiny, I'm not. I usually go 2" less than my waist measurement.

Dorion, the actual size of the waist of your skirt (before elastic) needs to be large enought to pull over the hips. So you almost have to have the hip measurement too.
-- Edited on 8/17/06 12:51 PM --

------
Now blogging at http://sewwest.blogspot.com

KAB

Pennsylvania USA
Member since 4/9/06
Posts: 418
Skill: Intermediate



In reply to Dorion

Date: 8/17/06 1:48 PM

Dorion,

This discussion made me curious, so I just measured an elastic waist skirt I made last week. My waist is 32" and my hips are 39." When I measured the skirt, the elastic at "rest" with all fabric gathered onto it is 29.5" and the elastic stretched hard to the maximum is 38.5." So, that means I probably started with the elastic 3" inches smaller than my waist and just a hair smaller than my actual hip measurement. I think the lightweight fabric "scrunched" onto the elastic took up the extra 1/2" difference. And I should note that I just HATE when elastic waistbands squeeze me.

Maybe the difference in opinions here is based on the type elastic used. I used a sport elastic, the type that's about 1-1/4" wide with a drawstring cord running through the middle of the elastic (but I always remove the drawstring). This is very, very sturdy elastic and takes quite an effort to stretch it to the max.

Maybe if you use a softer elastic, you need to make it much smaller than the waist measurement whereas if you use a stiffer elastic (like sport elastic), you can cut only 2-3" smaller than the waist measurement.

I don't think her hip measurement will matter in this particular case, as you're making a circle skirt and the circle will accommodate a hip measurement that's much larger than the waist.

Kate

Edited to Add: The average figure normally has a 10" difference between waist and hips; the average top heavy figure a 6" diff; and the average bottom heavy figure a 15" difference. If that helps at all.

And of course, whatever type elastic you choose, use the best quality you can afford.


-- Edited on 8/17/06 1:56 PM --

Dorion


Michigan USA
Member since 10/19/04
Posts: 48
Skill: Intermediate



Date: 8/17/06 2:03 PM

I use the non-roll elastic, which is pretty robust. I think the -2" measurement is something I gleaned from flipping through "Threads" or some such.

The thing about the skirt is that it's going to have to pull over her hips regardless, as there are no closures (obviously). It's a lightweight rayon and will be nice and flowy when it's finished, but that won't do anyone any good if she cant pull it up! I know that we vary a lot, as women, but in RTW, I figured there would be some kind of rule of thumb. I can't cut the waist opening to size (31" for the record, if it helps), as even including ease, she wouldn't be able to pull it up.

There's more debate fodder -- how much do I add for ease?

I'm not using a pattern, by the way, just math. This is why there are no seams. I am using a bias tape tunnel for the elastic at the waist, which I've done before and works quite well. The recipient of the skirt is in England, and I am in Michigan USA. I've actually just asked her her hip size, but in future, I would like to be able to do a better job guessing!

KAB, that is exactly the kind of info I was looking for. 10" is a great rule of thumb. Because of the build of the skirt, it shouldn't really matter if it's "too much" as it'll just gather in the elastic. If they are for specific people, I can alway ask.

Thanks!
-Dorion
-- Edited on 8/17/06 2:08 PM --

Learn To Sew


Member since 4/12/05
Posts: 13346
Skill: Advanced Beginner



In reply to KAB

Date: 8/17/06 2:05 PM

Quote: KAB
Edited to Add: The average figure normally has a 10" difference between waist and hips; the average top heavy figure a 6" diff; and the average bottom heavy figure a 15" difference. If that helps at all.



And of course, whatever type elastic you choose, use the best quality you can afford.




-- Edited on 8/17/06 1:56 PM --


Is this true? Well, I certainly am *not* average for sure. My waist and hips are only 5 inches different. I am a rectangle in shape. Bust and hips nearly identical, and the waist is 5 inches less. I wish I was an hourglass, but it did not happen.

Carol

------
Bernina 630, Bernina embroidery module, Pfaff 2036, Bernina 1200DA serger, Unique Sewing Cabinet 450L

Dorion


Michigan USA
Member since 10/19/04
Posts: 48
Skill: Intermediate



Date: 8/17/06 2:16 PM

Well, remember -- 36-24-36! Identical bust and hips wins you the Miss America title!

NancyDaQ


New Mexico USA
Member since 1/12/02
Posts: 3838
Skill: Advanced



In reply to Dorion

Date: 8/17/06 2:51 PM

Quote: Dorion
I know that we vary a lot, as women, but in RTW, I figured there would be some kind of rule of thumb.


RTW websites often have measurement charts--Coldwater Creek, Talbot's, and LandsEnd are 3 I can think of off the top of my head. You can always check and see what hip measure "goes with" the waist you're working with. Another is Bodenusa.com. English company that markets in the US, so they might have a more "English" fitting scale on their site.



------
Now blogging at http://sewwest.blogspot.com
Printable Version
* Advertising and soliciting is strictly prohibited on PatternReview.com. If you find a post which is not in agreement with our Terms and Conditions, please click on the Report Post button to report it.
Online Class
Restyling with Exposed Zippers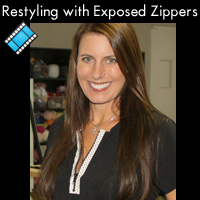 Online Class
Leather 101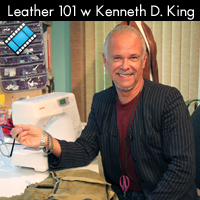 BurdaStyle Magazine 02-2014-130

by: Donna Like...
Review
Butterick 5873

by: ISewedIt
Review
Sewing Workshop Liberty Shirt Pattern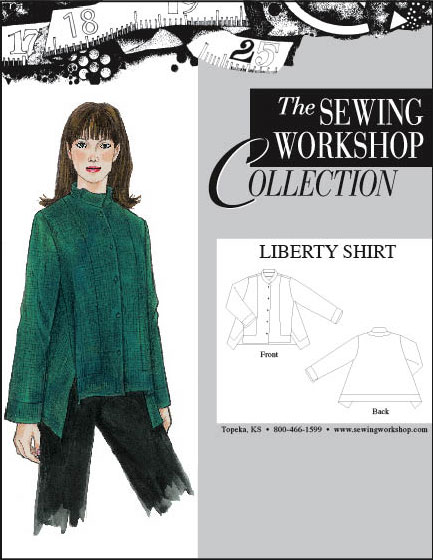 Pattern Details
Sewing Workshop New Yorker Jacket Pattern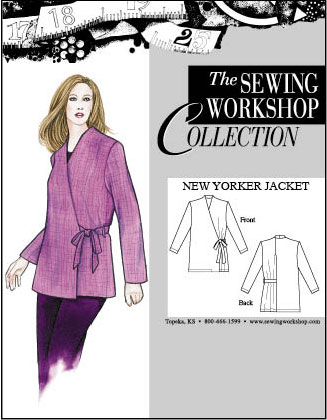 Pattern Details