RebeccaGirl

Beginner
Member since 8/30/06
Posts: 13



Date: 9/6/06 6:37 PM

I'm new to sewing and am curious as to which is the better sewing machine. A mechanical or computerized sewing machine (assuming they are both brand new?) What is the difference in sewing quality if one? I have always been under the impression that a computerized sewing machine was better because it was computerized so that must mean it's better...but I don't think that anymore, now I just don't know.
What do you think?

Linda F


Intermediate
Member since 8/7/05
Posts: 481



Date: 9/6/06 7:25 PM

This is my personal opinion and not based on fact or professionalism at all.

But I have both kinds of machines. I have a computerized machine that is mine and is about 15 years old. I have a mechanical machine that is my DD's. I use my machine every day, it gets alot of use. My DD's machine is used less often.

Way back when I got my first machine, I got a Kenmore. Within the first 90 days it was in the shop more than I had it in my apartment. I was moving up from the antique, very heavy old machine that my aunt had, so it wasn't that I wasn't familiar with how to use machines. Within 6 months I traded it in for the highest end Singer machine and never had it in the shop once. Since then I go as high end as I can afford.

Two years ago I bought a Kenmore for $99.00 for DD for Christmas. That is one nice machine, I am very impressed by it. So things have changed.

Still I am thinking of upgrading and I will probably go for the high end Pfaff again. That is just me. If I was so convinced that high end was the only way to go, then that is what I would have bought for my DD. I am just a spoiled brat and like my toys!

My 2 cents, FWIW, and I hope I didn't just add to the confusion.
Linda

RegisG


Beginner
FL USA
Member since 8/2/06
Posts: 151





In reply to RebeccaGirl



Date: 9/6/06 7:29 PM

Great question. I'm pretty new too and want to upgrade from a very very cheap singer.

I've learned there are: (1)Mechanical; (2)Electronic; & (3)Computerized. Well, that's about the end of what I know so,,, I would like to know the same as you.

Regis


------
Views from the amature side, but growing.

rhoda bicycle


Intermediate
SK CANADA
Member since 6/26/05
Posts: 1148



Date: 9/6/06 7:53 PM

I think it depends on what you want to do. Computerized machines have more stitches, more kinds of buttonholes, and functions such as needle up/down.
If you don't think you need eight kinds of buttonholes and 160 different decorative stitches, a quality mechanical machine can offer simplicity - no motherboard problems, no sensors to be triggered by minute bits of thread or lint, not much of a learning curve at all. There are fewer things to go wrong with a mechanical.

Shura


Advanced Beginner
NJ USA
Member since 6/4/06
Posts: 98



Date: 9/6/06 8:11 PM

If you can, go to a good sewing machine store with your list of "must have" features, then listen to what they have to say. I upgraded my balky, 20-year-old Singer about 3 months ago. The store owner showed me what I thought I wanted - then he showed me what I really did want. Yes, I ended up spending 3X as much, but I can hardly wait to sew now. Sewing with my new machine is a joy, and several of the features (automatic threading, automatic thread cutting) which I would have said were silly luxuries I wouldn't trade for the world.

Whatever you decide, good luck and enjoy!



Member since 12/31/69



Date: 9/6/06 8:51 PM

Which is better, computerized or mechanical?

They can both be bad and they can both be good. I own and use both types of machines.

It's almost like asking which is better chocolate or vanilla. Sometimes it's just a matter of personal preference.

Do take a look at the review area and look for a machine that has more than one or two reviews and that the vast majority of reviews are possitive.

Decide how much money you can afford to spend BEFORE you go talk to the dealer. They should be able to show you what they have in your price range, and don't rule out a serviced used machine. Often you can get a great value and a great machine that way.

JennyG

solosmocker


Advanced
NY USA
Member since 1/23/06
Posts: 1437



Date: 10/5/06 8:14 PM

Ideally, you would have one of each, seriously. Computerized machines move in increments, something that can be an issue with lengths, widths, and buttonholes. With a mechanical machine YOU dial the length, etc, that YOU want exactly, exactly where you want it. This can also be more of a challenge when inserting zippers. So I revert to my workhorse 30 year old Kenmore for the most awesome buttonholes, and its ski foot zipper foot. I am not aware of any computerized machine with ski feet out there. Someone correct me if I am wrong. A computer machine will give you umpteen hundred stitches, but make sure you get the ones you will actually use or you will pay for something you don't need. My computerized machine seems to have a lot more power and hums along so quietly. It's straight stitch quality,( and isn't that what we do the most?) is far superior to any mechanical machine other than my Featherweight. My comp mach is definitely what I use the most because of the type of heirloom sewing I do so much of but that old Kenmore still makes me happy. Confused?
-- Edited on 10/5/06 8:17 PM --

------
http://lasewist.blogspot.com/

Talitha


Member since 8/15/04
Posts: 322

1 member likes this.




Date: 10/5/06 8:37 PM

Quote: got2bjennyg
It's almost like asking which is better chocolate or vanilla. Sometimes it's just a matter of personal preference.


Exactly.

You do not need eletronic or computerized machines to get good stitches or a good machine. . .but you may prefer any of the three, depending on your personality and sewing habits. So it's really a matter of what you are the most comfortable and happy working with.

Personally, even with given a really good deal on up-grading to a computerized one, I didn't want it. I have a mechanical, I love my mechanical. More often than not, it seems that the difference between the types winds up being a difference of doing things manually or letting the computer do it.

To me, it's like the difference between pushing the lever down on a toaster, or pressing a button and letting the computer turn the toaster on. In my opinion, it is so not worth it--the price, and the more things that could go wrong. But that is my opinion, and there are plenty of people who wouldn't want to live without their needle up/needle down feature, or speed settings, or whatever their favorite feature is. However, a lot of computerized users also confess they don't every even use most of the features they have.

Experiment, see which one you like better!
nancy2001


Advanced
AL USA
Member since 12/3/05
Posts: 6432



Date: 10/5/06 9:07 PM

Last Christmas I received a mechnical Bernina 1008 (about $700) and learned to sew on it. This Christmas, I'll be adding a computerized Pfaff, probably the 2029 (about $1100).

My Bernina 1008 is a solid, reliable workhorse, but it's noisy and requires a good deal of effort on my part. I sew for several hours a day, almost every day, and I'm tired of having to do everything manually.

This morning I tried out the Pfaff 2029 at the dealer. It was smooth and quiet and gave me effortless and precise control, which I just don't have on my mechanical Bernina. I do think I'll be able to get better results with a quality computerized machine.

I'm starting to sew tailored clothes, and my Bernina's six step buttonhole is cumbersome and complicated. While I can sometimes sew a good buttonhole, I can't do it consistently. And my Bernina will never produce a keyhole shaped buttonhole, a hallmark of a professional looking jacket.

Only you can decide whether a manual or computerized machine is right for you. And what's right for you can change over time. Last year, I wanted a basic, reliable machine. Now I also need the convenience and precision of a good computerized machine. So I'll probably keep my manual Bernina as a backup.

-- Edited on 10/5/06 9:13 PM --

------
No sewing project is ever a complete success nor a total failure.

Donna H


WA USA
Member since 9/29/05
Posts: 2054



Date: 10/5/06 9:09 PM

I have both computerized and mechanical. I like them both for different reasons and will use them both for different reasons/moods.

DM has an electronic and loves it. She will be 89 years young next month and loves it.

HTH

------
The single most important discovery made by a group of women? The Empty Tomb!

http://www.donnahodgson.blogspot.com/
Printable Version
* Advertising and soliciting is strictly prohibited on PatternReview.com. If you find a post which is not in agreement with our Terms and Conditions, please click on the Report Post button to report it.
Leather 101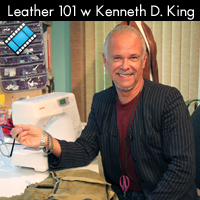 The Contemporary Couture Jacket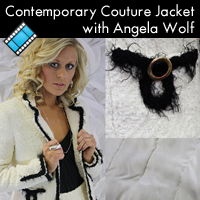 Self Drafted Pattern 97642-1000

by: lynne1nor
Review
SewBaby Easy Pieces Pants Pattern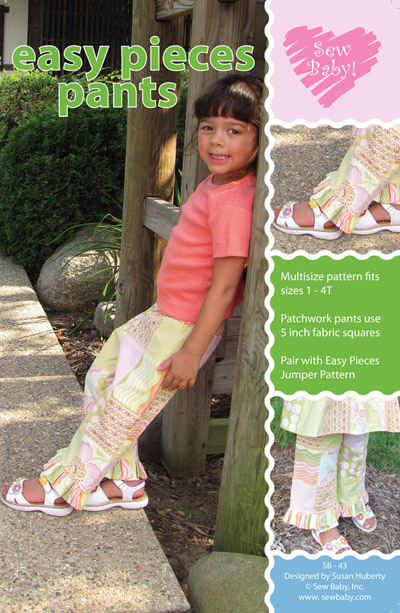 Buy Now
Christine Jonson Slit Skirt & Pencil Skirt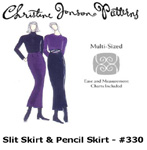 Buy Now
Indygo Junction IJ885

by: Anne Franc...
Review