moonfleur


Pennsylvania USA
Member since 9/11/03
Posts: 351
Skill: Beginner



Date: 3/15/07 7:46 PM

I am unbelievably mad at what happened at work today. I run the fashion shows for my store. The way they work is an organization contacts us because they want to hold a fundraiser and sell tickets to see the fashion show. We provide them with the clothing, commentary, catalogues, coupons, schedule fittings and run the show for free. The models are volunteers from the organization--we would provide professional models, but because the organization would have to incur the cost its sort of against the fundraising aspect. I'm supposed to do one fashion show a month, but (long story) I suddenly find myself doing 4 in a month's period of time. Now because of misunderstandings in the past, my manager wants me to communicate with the organizers through writing whenever possible.

So I call an organizer a month ago. I sent her a letter outlining our expectations and she had it in hand. I ask her the models names and contact information. She doesn't know even their names ("Jane, Jane's cousin" that sort of thing) not to mention phone numbers. So I tell her to get back to me. Suddenly realize today I still haven't heard from her. The show is next Saturday, and I have to call and schedule fittings during the week next week. Okay, that was my fault, I've just had too many shows on my plate.

So I call her up. She still doesn't know peoples names, or half their contact information. Moreover, she claims that she had no clue that she was supposed to give me this information. Now, we had talked on the phone, she had the letter (saying I needed that info weeks ago) and we had discussed fittings (how am I supposed to schedule fittings if I don't know people's names?). So she gives me a list of people, most of whom not named, just sort of vague descriptions that they're so-and-sos friends. There's NINE people on the list. Now the information sheet says that there can only be 5 models, and a maximum of 15 outfits total in the show. Again, not only did she have this in the letter, we discussed this. So I point this out, and she FLIPPED OUT on me. Outright tells me that she hasn't read the letter, and that she's not embarrassing herself by calling volunteers and telling that they're not going to be models. So I suggest that we could use the "extra" people for behind the scenes stuff, like helping models change, etc. She kind of demures, and hangs up.

Okay, at this point just a thing, right? Fifteen minutes later she calls me back and is really sarcastic, saying she finally read my "ridiculously long" letter (It's 4 pages, specifically so there's no stone unturned.) And she says that based on the letter, she sees no reason to cut models. Namely, she has an issue with the wording in one sentence: which says we will have "less than 6 models" So she asks what we do with 6 models (answer: 2 outfits apiece, 12 outfits total) So she she says "I'll have nine models, one and a half outfits apiece" sarcastically. She tells me I'm making a fool of her, that I'm a "silly girl" and "completely unreasonable" I sort of say, look, it's in your note. She keeps telling me the wording of the note I sent her is unclear, that she should be getting 27 outfits!

Okay, I'm going to actually copy the verbage of the letter, just omitting the name of my store.

This is the FIRST LINE of the letter:

"My store will loan up to fifteen outfits for an event"

Then later, a paragraph:

Models are to be provided by your organization. My store can accommodate less than 6 models, although the number used for each event will be decided between the event coordinator at my storeand the event planner in your organization. Each model will have 3 or less outfits. The final list of models names and their contact information needs to be provided to my store 5 weeks prior to the event. Two weeks prior to the event, a signed copy of the model contract needs to be sent to the store for each model. After the store receives contracts for each model, they will be contacted to schedule a fitting and to find out what size each model wears

(that's the other thing-I got one model contract. She only sent it out to that one model) Oh yeah, and I seperately sent her a timeline about when I would need information

Anyway at this point if it were up to me, I'd pull out of the whole thing. How do you call people names when they're doing you a favor, for free? Other stores in my mall have either stopped doing fashion shows, or started charging for the appearance (for one, upwards of $1000)

Argh

------
All that is gold does not glitter,Not all those who wander are lost;The old that is strong does not wither,Deep roots are not reached by the frost.Mellie!

PattyU


Ohio USA
Member since 3/26/03
Posts: 1316
Skill: Intermediate



In reply to moonfleur

Date: 3/15/07 8:51 PM

Dealing with the public always involves dealing with annoying people. Sure she's embarrassed herself by being unorganized and unprepared. Now she wants to blame you. Make sure you CYA by keeping track of everything that has happened and letting your boss know what is happening NOW...even if you have a great relationship with your boss. When she complains about how horribly she was treated by "the silly girl", she may sound sweet and reasonable.

I was almost fired because I said no to an unreasonable, selfish client at an insurance admin. co. i worked for when i was just out of college. He called after 5 when his rep was gone. He was apparently very persistent to the receptionist because she begged me to take his call even though I knew nothing about his group plan. i was only able to say that his claim was denied and why it was denied based on the computer. He was screaming at me about this. I was very calm and polite to him. He was demanding that i go and get the hard copy of his bill to see if it had been processed right. I did not have access to. The person who would have been able to get it for me had gone home. I explained this to him, but he kept yelling at me. Fortunately, the PR manager was waiting at the time clock for me to check out. My desk was right next to it, so she could hear my side of the conversation. I was on the phone with him for a long time. i was called into the President of the company's office the next day (it was a small place). They were going to fire me for this situation. i told them my side, but they said that the complaining caller was the administraer of the insured company (customer). i told them the the PR manager had been standing right there. They then talked to her, who agreed with MY story. i wasn't fired, but i was really shaken. He didn't sound like a complete lunatic to them when he complained about how rude i was. he said that i refused to help him because I said it was after 5 and wanted to go home.

Unreasonable people are out there. Just remember to document your side in case she tries to make YOU look bad instead of herself.

------
Patty

moonfleur


Pennsylvania USA
Member since 9/11/03
Posts: 351
Skill: Beginner



In reply to PattyU

Date: 3/15/07 9:59 PM

You better believe I walked out to the ASM in the next room and was talking to her when the second phone call came in. I wrote down everything that happened after the second call, came in and told all to both ASMs and the store manager. We've dealt with customers who were difficult before, and I'm not taking an ounce of risk at this point.

Actually, one of my ASMs had a major major issue with one of my models about a year ago. Long story about everything that happened, but it ended with this model writing long complaining letters about this ASM, outlining 8 different times this model was in the store and how horrible the ASM was each time, and how the ASM supposedly gypped the model out of money, etc. She even gave dates and times that she supposedly wasn't there. Only problem? For 6 of those days the ASM was on vacation and out of the state, and we looked up receipts and the model wasn't in for 5 of those days, AND on one of the times the model was supposedly there the store was CLOSED. So it's obviously a stupid complaint right? My district manager sent her a $50 gift card and his apologies. That's about the time that my manager decided to make sure everything is in writing that can be...

------
All that is gold does not glitter,Not all those who wander are lost;The old that is strong does not wither,Deep roots are not reached by the frost.Mellie!

dresscode


Member since 7/28/04
Posts: 2729
Skill: Advanced



Date: 3/15/07 10:15 PM

I think the charity is losing sight of the fact that you are doing them a HUGE favor. I would ask to speak to the president of the organization and explain that the committee person has not followed through on your requests for information. Simple as that, I don't really see them as having an entitlement to bad behavior right now.

And, I would definitely cut back on the charity shows.

RJFoote


Ohio USA
Member since 8/22/06
Posts: 456
Skill: Advanced Beginner



Date: 3/16/07 8:51 AM

To avoid problems in the future you should do it more like a contract than a letter. Note that you will provide no more than 15 outfits, etc. Using wording such as less than and up to confuses some people, don't ask me why but it does. You need to set out very clearly what you expect of them and have THEM sign it. Be specific and don't give them wiggle room in writing. That way if you get a real PITA you have something they signed to provide your supervisor, their supervisor, etc. If you want to deviate and give them wiggle room do it by phone or face to face with a follow-up letter noting the deviation you have agreed to. Include your modeling contracts (the total number of models allowed) in a packet with your "contract" and any other information or brochures you may want to provide. Whether a charity, volunteer org or not, treat it like a business contact. They are fundraising and you are doing this for advertising, so it is a two way deal. An organization that doesn't follow through on your expectations provides bad advertising and can give your store a bad name. Also save yourself some time and hassle. Instead of having them provide the names and numbers of each of their models, you give them two or three dates and times for their volunteers to come in for a fitting. If the volunteer doesn't show for the fitting with a completed and signed modeling contract, she isn't on the list and she can't model. Good luck and enjoy. Sounds like it can be really interesting and fun change from regular day to day business.

Janie Viers


Ohio USA
Member since 4/8/02
Posts: 2490
Skill: Advanced



Date: 3/16/07 9:11 AM

I agree you have to be specific... as my mom used to say about teenagers, "give them an inch and they'll take a mile."

You could insert : " you are to provide the names and contact information for no more than 5 (five) models from your organization; these models are to come in for fitting at least 2 (two) weeks before said show and sign a document agreeing to appear on said show date; We are to provide no more than 3 (three) outfits per model which must be fitted at least 2 (two) weeks before said show date. We will fit and provide no more than 3 (three) outfits per model and provide a maximum of 15 (fifteen) outfits per show.

Notice how I put the number down and then in parenthesis wrote the word? I do this on all contracts at the University where I work. No "typo" errors assumed, then.

------
JanieV

Sew*Confused*Jo


Florida USA
Member since 12/5/05
Posts: 360
Skill: Beginner



In reply to moonfleur

Date: 3/16/07 9:20 AM

This is why I chose a military career; you get to shoot the enemy.

Everyday Sewist


USA
Member since 9/14/02
Posts: 2707
Skill: Advanced Beginner



Date: 3/16/07 10:39 AM

I deal with similar situations of misunderstanding from time to time, with a charity that I volunteer for. People neglect answering questions on an application, which results in delays, then sometimes they complain about the delays.

Some things I'd suggest minimize these occurences:

In your letter, outline the procedure as a bulleted list, rather than a paragraph. As RJFoote said, it's better to use specific numbers rather than "up to" or "less than".

For instance:
My store can accommodate no more than 5 models.
Each model will have 3 outfits.

Enclosed in this packet are 5 model information forms. Please return all forms completed, signed, and returned to us by _____. Incomplete or late forms will not be approved.

After the store receives completed forms for each model, they will be contacted to schedule a fitting.

Please note, wardrobe services cannot be provided without the necessary documentation and attendance at all fittings.
---------
I know this wording sounds really harsh, but I've found that people really appreciate having that guidance of clear deadlines and specific numbers. This actually makes their planning much simpler, and (in most cases) would make it simpler to say "no" to so-and-so's cousin who wants to model at the last minute.

I always begin the letter by thanking them for using our services, and end it by thanking them for the wonderful opportunity to provide the service. This way they still have the positive impression.

For the times when I have to say "no" to someone, I have a "rejection letter", again thanking them for requesting the service, but reminding them to provide missing information or citing the rules which prevent us from helping them. If they are overly demanding or refuse to cooperate, I remind them that this a volunteer service and that we need complete information in order to efficiently provide our services without mis-using our resources. I'm not sure how to translate that for a retail environment, but you get the idea.

Of course there will always be the person who keeps complaining. In those cases you have to decide if they are worth dealing with, and either give them what they want or work with them--for instance, you could offer to reschedule the show to give them more time to complete the paperwork & fittings.
-- Edited on 3/16/07 10:40 AM --

popoagiesmiles

Texas USA
Member since 2/25/06
Posts: 1950
Skill: Intermediate



Date: 3/16/07 3:18 PM

Contracts are important because, even though most people will not try to take advantage, it can seem that way when there is miscommunication. Without clear contracts, people make assumptions and then become angry when the other party declines to cooperate with the assumptions. They assume you will tell them if you don't want to do it the way they are thinking you will. But, you are also making assumptions if you don't work out the details clearly, so it comes from both ends.

Without a contract, you can face some pretty surprising situations that can get blown all out of proportion, and you can lose a lot of money.

I never used to require contracts for tutoring, but when I moved to a less affluent area, I found them essential. My clients were less professional and more likely to try to get more for their money than was agreed to initially.

Contracts don't just protect you. They also help the client understand their obligations so that they can do their part and make the situation work for everyone. Word of mouth doesn't always work because we never really hear exactly what the other person is saying.

------
"puhPOjhu"--a river that sinks into a mountain with fury and winds around underground for miles before emerging in calm down the road...

Re Becca


Went to PR Weekend!

Member since 9/12/05
Posts: 2218
Skill: Intermediate
Body Type:




In reply to Sew*Confused*Jo

Date: 3/16/07 4:06 PM

Quote: Sew*Confused*Jo

This is why I chose a military career; you get to shoot the enemy.

You just made my day.

How about ranquilizer darts ?

I learned in my previous life as a wedding dress maker, you can never do enough for some people. I also learned: get everything in writing, and get cash upfront.

I remember doing fashion shows in college, and dealing with volunteers with exactly the same list of problems. One time I watched the announcer in the middle of a show turn to the person next to her and say, "who are these people?"

Yes, you stretched too thin. YOu need to start making everyone play by the rules, and learn to say no as an organization. And, if yor boss isn't willing to back you up, lets jsut say that it isn't worth your sanity.

-- Edited on

3/16/07 4:08 PM

--

------
http://beccabeckstuff.blogspot.com/

Damn the muslin, full speed ahead!
Printable Version
* Advertising and soliciting is strictly prohibited on PatternReview.com. If you find a post which is not in agreement with our Terms and Conditions, please click on the Report Post button to report it.
Online Class
Beyond the BoatNeck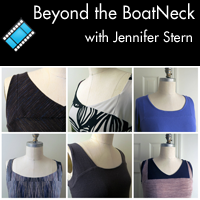 Online Class
Put it on the Bias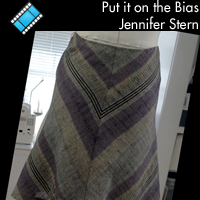 Butterick 5450

by: SewWil
Review
Hey June Union St. Tee

by: sunflower7...
Review
Paradiso Designs Xine Basket Bag Pattern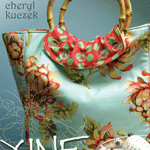 Pattern Details
Sew Chic Abby Apron Paper Pattern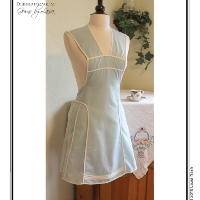 Pattern Details