Sherril Miller


Advanced
Member since 8/24/02
Posts: 7495



Date: 8/11/07 2:10 PM

Carolyn and I are already sewing for the Fall. I'm sure the rest of you are either doing it or thinking about it. I've picked out seven fabrics to start my Fall wardrobe:



The first three are going to be TNT pants. The rest are tops. I've already cut out the ecru pants and the ecru lace for a puff-sleeved top from Ottobre with a longer sleeve.

My Dad is going in on Tuesday to get his pacemaker battery replaced and then I'll go and stay with him for several days. I'm going to get all these garments cut out before I go and then I'll just sew them up at his house. I'm really looking forward to spending time at his house since he lives in the mountains in the middle of the San Bernardino forest.

------
Visit my blog at http://sewingsaga.blogspot.com

If it's worth sewing, it's worth sewing well;
and if it's worth sewing well, it's worth FITTING FIRST! - TSL

cmarie12


Intermediate
New Jersey USA
Member since 4/8/03
Posts: 418



Date: 8/11/07 3:06 PM

Thanks Sherrill for the new folder! Though actually I am thinking more about fall sewing than doing! I still have about 4 or 5 more items on my summer sewing list to finish up. But I will be sewing more vintage/retro looking suits for fall. I am leaving mix 'n match wardrobing concepts behind this winter and making jacket, pants, skirt combos. I had a hard time last fall/winter fitting into the new work environment because mix and match works most everywhere except in very professional/corporate type firms. So not to look like everyone else I am planning on using some Jackie O vintage type jackets/suits in the standard corporate colors with a lot of pinstripes and plaids thrown in.

------
Carolyn
My blog: http://sewingfantaticdiary.blogspot.com/
"I've always maintained that freedom of speech does not mean freedom from responsibility. Choose your words carefully ~ Susan"

Ody


Intermediate
Missouri USA
Member since 12/6/03
Posts: 2549



Date: 8/11/07 4:57 PM

Oh! I am so glad we have our own fall wardrobe thread! I can say this here, but don't tell. I was reading over in the other planning fall wardrobe thread, which is very interesting, and lots of nice people are posting there, including Sondra. I became depressed. In my life prior to PR, my idea of planning a fall wardrobe was locating exactly where I had stored the sweats!! Then the appearance of style master Timmothy Gunn, and I was told they are tabu. (even to go to the sewing room in???)

Sew, when I am done with this purse, which I will take pictures of, and the reveiw,(along with the other five reviews I am behind on), I am digging out my personal stash and taking pictures to post. See, I am dangerous now that I know links!!

Due to that other thread, I am also going to go through my closet and toss over half of the contents. REALLY!!

My last fall goal is to find some other colors other than black, which does look good on my winter pallette with my silver hair in front and black in back. However, it is time to go with something in style besides Grandma Goth!!

------
"Sewing should be fun; make it that way!" Margaret Islander
Flying through life by the seat of my pants and hoping I get my crotch curve right.
"No humiliation is too great for a well fitting pair of pants!" Heidi Cooper
J6500P,
J1600P
J3160DC
J350E
JCP1000
Pfaff C1100 Pro
Babylock Eclipse serger
My grandmother's Feather Weight

Melody


Advanced
Michigan USA
Member since 2/7/02
Posts: 1108





In reply to Ody



Date: 8/11/07 5:43 PM

Hey Melody,

You're perfectly in fashion then because the colors of the winter palette were featured in everybody's fall collection. Lots of jewel tones, it's right up your style alley. I could totally see you rocking the sapphire and purple colors.

------
Melody

Ugh, really?

Tesla121


Intermediate
Member since 5/1/03
Posts: 20



Date: 8/11/07 5:52 PM

Thanks for the new folder Sheryl!

I, too, have been thinking about a fall SWAP ( just as I thought about the other SWAPs LOL).

However, this time, I think I will be close enough to goal weight to make time fitting patterns worth it. I just can't see spending all that time to fit a pattern and when I'm down another 10 or 15 pounds go through the process again.

I love the colours you have chosen and look forward to seeing the additions to your wardrobe

austin
usually lurking in the shadows



------
http://ahhhsew.blogspot.com/
http://community.webshots.com/user/gypsie0121

Sherril Miller


Advanced
Member since 8/24/02
Posts: 7495





In reply to Melody



Date: 8/11/07 6:13 PM

Melody, you're right. I think Ody would look great in those colors and they would go with her black too.

Austin, come out of the shadows and join in the fun. Congrats on the weight loss. Since I've gotten so good at alterations for this body, I'm afraid to change it. I really should do something about it as I am growing more uncomfortable by the day.

------
Visit my blog at http://sewingsaga.blogspot.com

If it's worth sewing, it's worth sewing well;
and if it's worth sewing well, it's worth FITTING FIRST! - TSL

bunz


Intermediate
Virginia USA
Member since 8/24/02
Posts: 2728





In reply to Ody



Date: 8/11/07 7:50 PM

Ody - I have also switched from black to the many cool shades of grey on top -- from charcoal to dove grey. I still wear black on the bottom! And you can do as much or as little of the jewel tones as you are comfortable with. I still love 'em.

And sweatpants are OK. Now, they're called yoga pants!! And the shape is a bit different if you want to whip some up.

Nina

fiberfan


Advanced
Utah USA
Member since 2/25/06
Posts: 991





In reply to Ody



Date: 8/11/07 8:03 PM

Quote:
My last fall goal is to find some other colors other than black, which does look good on my winter pallette with my silver hair in front and black in back.


This sounds like mom's except she had some black in front and some silver in back. She wore lots of purple with some turquoise and other jewel tones.
Joanne

------
joy and gladness shall be found therein, thanksgiving, and the voice of melody. Isaiah 51:3

so many ideas, so much fiber, so little time
http://fiberfan.blogspot.com

OP Gal


Intermediate
Kansas USA
Member since 10/14/03
Posts: 2561



Date: 8/11/07 9:38 PM

You're so good to us, Sherril. You always start the best threads. Thanks for starting this one.

I'd been reading the Fall Wardrobe '07 thread when it suddenly hit me that the reason I feel I have nothing to wear when I look in my closet is because nothing goes together. Well, duh!

It was interesting to read how some were using software to create their storyboards. Angie.a was using Paint.net and gave a link to a short tutorial on how to use it for that purpose. I promptly downloaded it, but haven't been able to figure out how to duplicate all that she did. Usually I can teach myself new software if I have a manual or a good help function, but this help function is a board people post to, which seems very difficult to use.

Anyway, I decided to use the old fashioned method, and drew out what I think I need, including what I have in my closet that goes with my color choices. I decided to go with a grey, black, pink, purple and mauve palette. (I do have a red top thrown in there, but that's just because I have this red rayon/lycra knit that I want to use.) Here's a picture of my crude drawing. The problem is that my color choices, to a large extent, didn't exist in my stash, so I've had to buy some fabric and need to buy more.

I find it really difficult to find patterned fabric. Everything seems to be solid colors. Today I picked up some nice dusty rose rayon/lycra knit at JoAnnn's, of all places. However, it has 6% Lycra. I don't know if that's going to be a problem--that's a lot of stretch. As slow as I am, that's an ambitious number of garments to sew, so we'll see how I do. Looking at the collection again, I think I'll eliminate the camel pants. They really don't belong in there.

------
If I sewed any slower, I wouldn't be sewing at all. -- Kellie R.



alibi

Beginner
Michigan USA
Member since 10/14/06
Posts: 36



Date: 8/12/07 1:23 AM

Hi, I'd like to join you all. I'm pretty new to PR, and have just started posting. I'm returning to sewing after a long break, and really don't know much about fitting. Kwik Sew's in XL seem to work o.k. for me, but I'd like to branch out with other patterns. I've been following your posts for a while, and you've really helped me to be brave and try this.

I'm having trouble deciding on colors for fall, and think I might work in three different color areas--three mini-capsules in; smokey greys and blues, jewel tones, and fall earth tones. (I live for color and pattern). I bought a few Multisnit wardrobe patterns (similar to Onion, but in real plus sizes) and a couple of Loes Hinse patterns to start with, and am hoping to get Burda and Ottobre magazines in the near future. As soon as I can figure out how to post a picture, I'll draw up a story board. With all those color groups, it will be a three ring circus.


Printable Version
* Advertising and soliciting is strictly prohibited on PatternReview.com. If you find a post which is not in agreement with our Terms and Conditions, please click on the Report Post button to report it.
Online Class
Put it on the Bias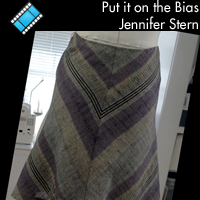 Online Class
Understanding Sheer Fabrics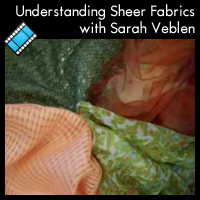 Contest Travel Wardrobe Contest

by: MVi14
Review
Christine Jonson Slit Skirt & Pencil Skirt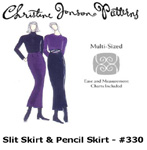 Pattern Details
You Sew Girl Beach Bag Pattern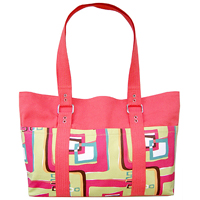 Pattern Details
No Pattern Used 001

by: nothy lane
Review