croglodyte

Ohio USA
Member since 3/2/07
Posts: 355
Skill: Beginner



Date: 9/3/07 8:33 AM

Hi ladies! I was going to put this question in the Home dec section, but I thought I'd get more input here.
I will be making a queen size comforter and shams for a friend. She purchased a pattern, but I haven't seen it yet.I haven't gotten out my books yet to research, but I'll throw this out there anyhow:
How do I secure the batting to the fabric that will be on the underside of the comforter (the liner fabric that will face the sheets)?
Do I baste the batting onto the underlayer just around the edges, then do a few evenly-spaced hand-sewn tacks? I don't think my friend wants any stitching on the top fabric. Then do the 'quilt sandwich'? Also, there will be piping or a flange edge, so I don't know if that makes a difference.
Also, since she doesn't want visible stitiching on the top piece, I'm worried about 'fabric sag'. Should I do a light coating of spray adhesive to help the fabric keep its shape? I dunno, it is a pretty heavy fabric, I think 50 poly 50 cotton, so maybe I don't need to be concerned. Also, the piping will give the edges some weight and I guess I could put some weights in the corners .
Any advice would be appreciated!! TIA, Cherly C.

Irene Q


New Hampshire USA
Member since 3/19/04
Posts: 2544
Skill: Intermediate





In reply to croglodyte



Date: 9/3/07 9:39 AM

Hmmm.... No stitching on top? Piping on the edges? Queen size???

First of all, a queen size quilt or comforter is A LOT of fabric and can be very awkward to work with. Techniques that work with smaller quilts become unwieldy with something this size.

You'll need to anchor the batting at least every 12" and maybe as close as 3", depending on the type of batting you use. Each batting is different and will state on the wrapper how closely it needs to be quilted. If you don't do this, the batting will fall apart when you wash the comforter.

You can attach the batting directly to the backing but it's probably easier to cover it on the top side with a light muslin. Otherwise your foot can get tangled up in the batting, and you get lots of lint in your machine. You would layer and baste this like an ordinary quilt, then quilt it in straight lines or tack it at the required intervals. Then you could sew this to the top (right sides together) and insert your piping at the edges. You'll need to leave a space in the edging to turn the whole thing. There may be another way to do the piping edging without turning the whole thing - suggestions, anyone?? Or perhaps the pattern covers this.

Personally, I would stitch through that top layer in spite of what your friend wants. You can just tack it (at the correct intervals) instead of doing a lot of stitching and it will still be nice and puffy. That way you can eliminate the extra inside layer.

No matter which method you use, you shouldn't have any problem with the fabric sagging as long as the top layer is the same size as the bottom layer. The quilted part will shrink up a bit once it's washed so you could end up with a little bit of a problem then, but it'll probably stretch out again after a few days.

croglodyte

Ohio USA
Member since 3/2/07
Posts: 355
Skill: Beginner





In reply to Irene Q



Date: 9/3/07 1:57 PM

Hi Irene and thanks! I hadn't thought of doing the layer of muslin over the batting - good idea. I don't have a walking foot either, so I'll need all the help I can get.
I didn't know that about the batting - that each kind has a recommended interval at which you secure it.
My friend might be okay with a tack stitch every square foot or so. I haven't even looked at the pattern, so maybe more will be explained in it than I am anticipating - I have pattern fear and usually make my own.
Anyways, I will refer back to this once I get rollin' ! CC

croglodyte

Ohio USA
Member since 3/2/07
Posts: 355
Skill: Beginner





In reply to Irene Q



Date: 9/9/07 8:01 AM

Irene - some questions for you:

Can I get away without a walking foot for this?? Since I'll be sewing the perimeter and hand-sewing the tack stitches.?? Or maybe I should bite the bullet......I'll buy it for the Singer - the HV one will be too expensive.

Also, I have gone through various posts about batting. Seems like cotton is the best choice. Where can I find 90+" wide bolts of cotton batting? JoAnn doesn't have it, no Hancocks close by - any on-line suggestions??

Thanks!
Cheryl C.



Member since 12/31/69





In reply to croglodyte



Date: 9/9/07 10:09 AM

Cherly

If you decide to get a WF for your 15-91, be sure and get one that is made for the narrow feed dogs on the straight stitch machines. The generic low shank walking feet won't line up properly with the feed dogs and they just don't work as well.

This is the exact foot that I have used very successfully on the old ss Singers. I bought mine through another source, but it was about the same cost once you factor in shipping.

Cotton is the best choice for quilting, but I think your friend is looking for that puffy look of a down or poly filled comforter??

I am NOT an avid quilter, but I believe that the cotton batting requires more stitching to keep it from shifting or pulling apart???

How about talking her into purchasing a white or off-white comforter and you could make a duvet cover for it??

If your friend insists that she wants you to make a comforter, here would be my approach.

You will have to piece the batting as far as I know.

I would use poly batting to get that high-loft look, but I would make a quilt sandwich using muslin and the bottom piece of the comforter as Irene described. I would pre-wash the muslin at least twice. I would also under size the batting by about 3/4" all the way around the perimeter of this quilt sandwich. This will make adding the piping easier .

Next, I would baste my piping to the bottom half of the comforter. Be sure to not sew it to the muslin side. Then with the right (outer) sides together, I'd sew around the perimeter of the comforter, leaving about a 12 to 18" opening to turn it right side out. Then stitch the opening closed. Hand stitching would look best and show the least, but a top stitch in a matching thread would work too.

With this method, There would be NO tacks, ties or quilting rows visible from the top side of the comforter, only the bottom.

For 1/4 " piping, I use the following formula to calculate the width of my bias strips:

The circumference of the 1/4" piping is pi (aka: 3.14) times .25 = about 13/16". Add to that, 2 times your seam allowance. I use 1/2" on home dec projects, just because it makes the math easier.

So to get a piping with a 1/2" seam allowance using 1/4" cording, use bias strips strips that are 1 13/16" wide.
-- Edited on 9/9/07 12:15 PM --

Irene Q


New Hampshire USA
Member since 3/19/04
Posts: 2544
Skill: Intermediate





In reply to croglodyte



Date: 9/9/07 12:49 PM

- You'll be happier with a walking foot. You'll only need it for the perimeter, but the layers can still shift on you especially with poly batting. You can do the tacks by machine if you like, using something similar to sewing on a button. Oh, and once your done with this project, you can use the walking foot for knits and slippery fabrics so your money won't be wasted.

- Batting is available in packages in queen and king sizes, and JoAnn should carry a couple of choices. Or find a local quilt store for more choices and knowledgeable advice. Here's an online source for batting. There are lots of different battings out there. In general, polyester batting will give you a puffier quilt, while cotton makes a thinner, heavier quilt. Cotton lasts longer and is easier to use because it doesn't slip around as much. But the choice depends a lot on how you want the finished quilt or comforter to look. Your best bet is to find that local quilt store and see if they can show you some finished quilts from the various battings to help you choose.

croglodyte

Ohio USA
Member since 3/2/07
Posts: 355
Skill: Beginner



Date: 9/9/07 4:25 PM

Thanks Jenny - would this walking foot work on my Stylist 774 too??? That would be swell!!
I was up your way today - Substation Road. Finally saw where that fabric store is on 303 too.
My friend already purchased the fabric and does not want to do a duvet. I don't think she wants the pouffy look either, so she'll probably go with the cotton batting. I will get a big hunk o' batting so I don't have to piece together.
I might be picking your brain down the road as I get into this project. Thanks again! CC

croglodyte

Ohio USA
Member since 3/2/07
Posts: 355
Skill: Beginner





In reply to Irene Q



Date: 9/9/07 4:28 PM

Thank you Irene - good idea about going to a quilt shop to look at finished products. I think she will lean toward cotton though; I don't think she wants super-puff. Like I said to Jenny, I may be picking your brain down the road as I get rolling on this thing!!
CC



Member since 12/31/69





In reply to croglodyte



Date: 9/9/07 9:31 PM

Cherly,

I don't have a Stylist to try it on. They are both low shank, but I don't now how it would line up with the feed dogs.

Since the Stylist is a zz machine, I suspect that the feed dogs may be set a little bit wider apart. But it might be close enough to work. Just be sure to keep your Stylist on ss and with the needle in the center position if you use a ss walking foot on it.

Even if you bought 2 low shank walking feet (total cost about $35), I doubt it would cost as much as the walking foot for your HV Scan. 100.


croglodyte

Ohio USA
Member since 3/2/07
Posts: 355
Skill: Beginner



Date: 9/10/07 8:07 AM

I will purchase the WF off of the link you sent me - thanks again!! I probably will end up using the 15-91 b/c the cabinet has that great left side extension + I can butt the whole unit up against my big ol' walnut desk for a large work surface.
CC

Printable Version
* Advertising and soliciting is strictly prohibited on PatternReview.com. If you find a post which is not in agreement with our Terms and Conditions, please click on the Report Post button to report it.
Online Class
Fun with Fitting - BODICE w Darts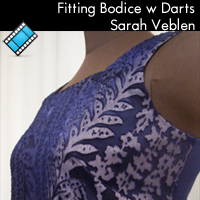 Online Class
Create a Jacket Muslin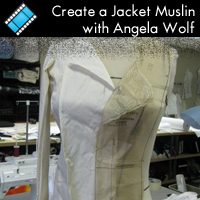 Kwik Sew 3644

by: marec
Review
Other Bronte Knit Top

by: RainyDayPe...
Review
Christine Jonson BaseWear Two - Straight Skirt, Taper Skirt, & Top with Options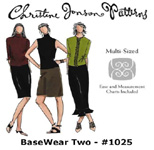 Pattern Details
SewBaby Clutter Catchers Pattern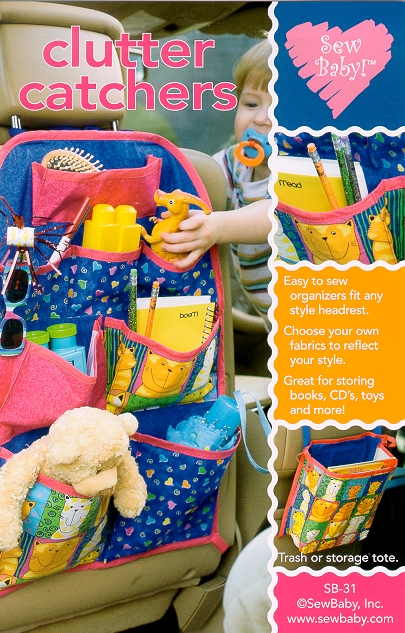 Pattern Details