sew'n4dogs

Intermediate
Member since 7/15/07
Posts: 3



Date: 9/14/07 10:28 AM

Does anyone have or had experience with the singer 603(e) model sewing machine? I've found one in a local thrift shop that right now all I know is when you plug it in it atleast runs. I notice when I checked inside the machine it works with discs to make different stitches such as zig zag etc. It doesn't have any accessories with it but I have been able to find some online. All in all it looks good but I was hoping to find someone who might have some inside knowledge on the machine and it's abilities. I know that also has to do with the sewers abilities too :-) After one of my newer singers went on the fritz ( only about 3 yrs and barely broken in I've decided I'd look at some of the older machines. (the fabric store who sends the machines in for repair basically said it's about $90 just to check and then whatever for parts. He didn't even recommend I send it in, then tried to sell me a viking. So machine came home and I'll see if we can attempt to time it ourselves. Also checking into older options. without paying $1200 - $4,000 for a dream machine.



Member since 12/31/69





In reply to sew'n4dogs

1 member likes this.



Date: 9/14/07 10:57 AM

That would be one of the earlier Singer Touch and Sew models from the mid to late 60's.

There are some 603's that have all metal gears, and there are some that have some plastic/nylon/derlin gears. The non-metal gears on these machines deteriorate with age, and are very prone to failure at this point. The only way to tell is via visual inspection of the innards.

These machines used a system for bobbin filling where you would wind the bobbin in the bobbin holder. Seems like a handy system, and when they work many people really like it. unfortunately, these can be problematic as well. Plus, the bobbin doesn't hold very much thread compared to some other bobbins, so you will be filling it more frequently.

The good points are that it is gear driven, so there are no worries about belts, and the motors on these machines were quite reliable.

Personally, as far as older Singers go, I would suggest getting a 401, 403, 500 or 503 instead of a 603. These machines had the same motor as the 603, and the slant needle, but NO plastic gears and a less problematic bobbin winding system.

I actually have a 503 sitting on a shelf here that is all serviced and ready to be re-homes, but I just havenít put it on eBay or the PR classifieds yet. You can PM or email me if you are interested.



This review of the Singer 401 slant-o-matic includes some info on the different models. I just sent a 401 to my niece in FL to use in a part time business she is trying to start. They are sturdy, versatile, smooth machines.

If your have any questions about any other machines that your stumble across, don't hesitate to ask.

What type of sewing to you do mostly?




Member since 12/31/69





In reply to sew'n4dogs



Date: 9/14/07 11:09 AM

OK, I also see that your "new" machine needs to be re-timed.

If the needle depth part of the timing was knocked out of whack, that shouldn't require any parts. It's just a matter of lessening one fastener, making the adjustment and re-tightening.

Most shops will give you an exact price to fix the machine along with some info on what exactly is wrong at no charge.

Perhaps the$ 90 was the cost of a tune up and he was going to call you if he found anything else wrong??

Did you take it to the Viking dealer in the Joann's store? Try a regular, stand alone, sewing machine shop in your area. Most of these don't send the machines out for such a service, they handle this in the shop.

sew'n4dogs

Intermediate
Member since 7/15/07
Posts: 3



Date: 9/15/07 10:13 PM

Your right on the money, I took it to a Joann store which I found out has Viking contracted into them. It was $90 fee to send it out and get a "tuneup" to adjust the timing. (I got this singer a about 2 yrs ago in Sams club. And was loving it until it seemed to jam and then I couldn't get the bobbin thread to loop around and catch. I had never tried to fix a machine myself and I new that the computerized might be a challenge.
I did buy a do-it yourself sewing machine repair book off ebay thinking that a $20 investment was much better than paying $90 to send it out. Problem is there aren't too many stand alone repair shops. Most of the Sew and Vac shops that did machine repairs are disappearing.

I've just gotten back into sewing and most of what I've done are requests for gifts. Done a few quilts (baby quilts) halloween costumes for our grandson who is 4 now. Actually made a leash collar from cotton materials as well as a few fleece dog jackets. I am part of a circle of friends who rescued a litter of 9 pups. I took 2; and started making the collars for the group. That's how I came up with the name I'm using. I'll be making a ton of dog bandana's for now. I still work full time so my sewing time is limited, but I am so looking forward to it!

I have plans for a few hand bags. already made some of the Vera Bradley type weekender totes as gifts. It's like falling in love again. looking for the next project. I've picked up a few patterns to try and make a few of the retro 70's style tops.

I was skeptical of the 603 because of the gears and I'm pretty sure the one I looked at had plastic and the ones on-line would have been too. While I was happy to find a singer; once I saw the gears I hesitated and didn't purchase.

I noticed your profile has a motorcycle. We have a honda Valkyrie I haven't gotten out on it this year at all but hubby has.

I will see if we can time the machine, I really miss using it!. I might consider another singer in a month or so. Thanks again.



Member since 12/31/69





In reply to sew'n4dogs



Date: 9/16/07 7:44 AM

This page has some helpful information on timing.

My Webpagehttp://sewusa.com/Sewing_Machine_Repair/Sewing%20Machine%20Hook%20Timing.htm

I also have a one page document written by Bill Holman that gives some good instructins and tips. I can email it to you if you PM me with an addy.

If the newer Singer has been an enjoyable machine to use, and you don't have any luck sorting out the timing issue yourself, then I thnik it might be worth getting adjusted and fixed if it can be done for $90.

I haven't laid eyes on the machine, but my gut feeling is that it may only need an adjustment to the needle depth, and they SHOULD take care of that as part of the tune up. There are other things that can cause a machine to "go out of time", but based on your story, I suspect it is just a needle depth adjustment.

The motorcycle is mine. I won't share with DH. After I bought a bike, he had to go get his own!

Yes, the sewing thing really does get addictive! It's great that you are having a good time making allthose interesting items!

Have you been able to do a review of any of them?

sew'n4dogs

Intermediate
Member since 7/15/07
Posts: 3



Date: 9/16/07 9:43 AM

Thanks again!. I think after I get a few more of the dog items and actually try the other pattens I might consider doing a post. I guess in some ways that I almost feel like a newbie at sewing. Yes it's kind of like falling off of a bike, but then when you're with other people who have remained avid sewers you learn great tips. I think I'll take a shot at timing the machine myself as for the most part I kind of like attempting it myself. Regarding finding an older machine I think I'd prefer to know that it's ready to go! Nothing is more frustrating than having a machine that you can't use. The two older machines that I just brought home where my mother in laws. They always had problems with the thread bunching up on the bobbin side of the fabric. I figured it was a tension problem. I haven't jumped in there and tried a project on her machines yet, and I'm anxious to do it. I could just let these machines go to the curb so here they are! People have posted alot of great comments about your help. I decided to join to have a resource for knowledge that you just can't find otherwise. Thanks for helping all of us. I just might send you a post after I try my first repair attempt. I think I'd like to give the old singer and kenmore a good cleaning and oiling before I try a project on them



Member since 12/31/69





In reply to sew'n4dogs



Date: 9/16/07 10:04 AM

http://sewing.patternreview.com/cgi-bin/sewingclasses/board.pl?t=23117


-- Edited on 4/4/08 11:04 AM --

chill95125

Member since 9/20/07
Posts: 2





In reply to sew'n4dogs



Date: 9/26/07 12:58 PM

I have a Singer 603 that I've had since 1965 and it's a workhorse. I've used it for garment sewing, draperies and home deco items, etc, and recently, upholstery. I've never had a moments problem but I've cleaned and oiled it fairly regularly. Mine has 21 "cams" that you change to get the decorative stitches and 2-needle capability. I've been away from garment sewing for ten years or so and am now ready to get back into clothing.

I have a buttonholer attachment and a monogram attachment, though I usually just make the buttonholes with the zig-zag cam.

Hope this helps.


DeepSouthAlice

Intermediate
Georgia USA
Member since 6/20/14
Posts: 1





In reply to sew'n4dogs <<



Date: 6/20/14 11:34 AM

Hi...you have a very good machine there. I have the 603e I inherited from my great aunt back in 1977 that had the top cover and elec cord/foot speed missing. I found another machine and bought it...but it was a 628. I sewed a week and a half on it and then it quit sewing. I took it to a shop and the guy said he doesnt work on the older Singer model 600's because they have plastic parts. I took it home and my husband and I took them apart. The shop guy was wrong!!!! The 628 has plastic gears and the one, in the top section, that runs the bobbin was chewed up. When we looked in the same spot in the 603e....all of the gears and drivers are metal. So I took the top cover piece from the broken one and replaced the one on the "all metal" one. You may just need to take the top piece off and use the little brush to clean it out and then put fresh oil on the gears and in the "oil holes." You have a good machine in the 603e and well worth keeping.

PattiAnnJ


Advanced
USA
Member since 12/3/06
Posts: 7644





In reply to sew'n4dogs <<



Date: 6/20/14 2:21 PM

It is a Touch 'N Sew and I used mine for for about forty years. It was still working when I gave it to the Goodwill (should have kept it).

Did you get the cams with the machine?

Here is the manual if you need one.


-- Edited on Today at 2:22 PM --

------
"Improvise, adapt and overcome." - Clint Eastwood/Heartbreak Ridge
Printable Version
* Advertising and soliciting is strictly prohibited on PatternReview.com. If you find a post which is not in agreement with our Terms and Conditions, please click on the Report Post button to report it.
Fit the Tee to a T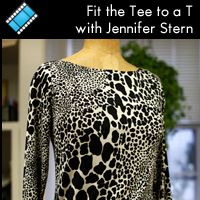 Restyling with Exposed Zippers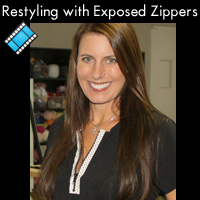 McCall's 6225

by: guineveres...
Review
Christine Jonson Pleat Front Dress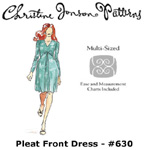 Buy Now
Sewing Workshop MixIt Shirt, Top & Tank Pattern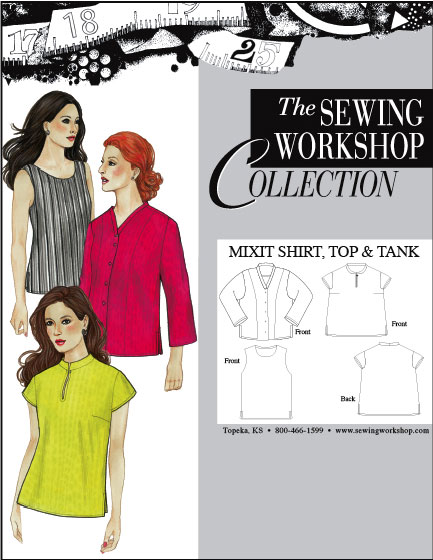 Buy Now
Butterick 5855

by: imserious2...
Review