popoagiesmiles

Texas USA
Member since 2/25/06
Posts: 1950
Skill: Intermediate



Date: 12/28/07 9:08 PM

Having just realized how fabric I have and how much money I don't have as a result, I had a realization:

No matter how good a deal is, if you don't truly need it soon, you're just giving away your money and creating more maintenance for yourself, and the money and time won't come back. The fabric vendors will have more sales. Right now, I just don't need any more fabric.

So....

I have decided to go on a fabric fast for a whole year, using only what I have with the following exceptions (since even with food fasts, most people drink water and may supplement with juice or not cut out everything:

1) If I cannot complete a garment without a lining fabric that I absolutely can't cover with my stash, I can look for a deal and do it. But, I can't do it too far in advance, can only do it for one garment at a time, and I must follow through before making any other purchases.

2) If I need a notion for a garment that I'm committed to make SOON, I can get it, but only for one garment at a time, and I can't get any more until that garment is made.

3) If I need a pattern for a garment that I'm committed to make SOON, I can get it on sale, but only for one garment at a time and only for every fifth garment.

4) If I am truly committed to making a garment type that I have no suitable fabric for, such as a swimsuit or a bra, I can do it. But, only for every seventh garment. No buying just because I like the fabric and someday would like to make it.

5) After every tenth garment I sew, I get a ticket to spend $50 on sewing supplies, whether it be fabric, notions, patterns, equipment or whatever. I can save this or spend it. I will probably save it for the really good sales.

6) Basic sewing machine maintence is not included in the fast, but new equipment is. Gifts from others are allowed, of course.

7) I must do something sewing related each week for a minimum of the time I spend on sewing-related sites that week.

I must otherwise make garments from what I have and avoid spending time on sewing sites without actually sewing. I have enough interfacing, fabric, thread, zippers, buttons, patterns, etc. that there is no reason why I can't make several SWAPs with what I have and very few supportive purchases. And, I have enough time to sew if I cut back on time just talking about sewing.

Anyone want to join me? If your stash is smaller than mine or your time much more and you fear you wouldn't have enough fabric to get through a year, you can do it until your stash is gone.

This may simply save me money and time. Or, it might get me sewing. I don't propose a contest but simply an HONEST supportive dialogue.

------
"puhPOjhu"--a river that sinks into a mountain with fury and winds around underground for miles before emerging in calm down the road...

OP Gal


Kansas USA
Member since 10/14/03
Posts: 2589
Skill: Intermediate
Body Type:




Date: 12/28/07 9:56 PM

Wow! That's kinda like a cardboard and water diet.

My thinking has been somewhat along that line, but not that disciplined. I was planning my spring wardrobe and decided to use mostly fabrics in my stash. I have a lot of pink and green linen and cotton, so I decided to establish a palette of those colors, along with browns and tans.

I've also decided to buy fabrics in colors that flatter my coloring--warm colors. No more buying fabric because it's on sale or I just like it. It has to fit in with the colors in my wardrobe. (Let's see how long that lasts.) I admire your discipline, but I'm just not up to such a regimen.

------
If I sewed any slower, I wouldn't be sewing at all.



Therisa


Michigan USA
Member since 4/1/07
Posts: 936
Skill: Advanced



In reply to popoagiesmiles

Date: 12/28/07 10:18 PM

I'm going to join you in the Fabric Fast. It's not certain that I have enough fabric to sew on for a year, but I can sure try. Today I went to the fabric store with DMom and DNiece and only bought batting for placemats for DNiece. No fabric, nothing.

Plus a friend asked me to make him a "thick" bathrobe. I told him, "If it's not in my stash, you'll have to go out and buy a robe, sorry!". So I pledge to do the following: No new Fabric until July 1. After that, I'll re-evaluate and see if I actually have enough to last through the end of 2008.

------
Fabric Purchased in 2011: 37 yards
Fabric Sewn in 2011: 0 yards
Current Contest Moderator: Lined Jacket
Current Contest Participant: Mini Wardrobe

popoagiesmiles

Texas USA
Member since 2/25/06
Posts: 1950
Skill: Intermediate



Date: 12/28/07 10:21 PM

Who says I have discipline? I logged back on without sewing a thing! ( ; Of course, it's not 2008 yet. If I were going to be really bad, I'd head over to wazoodle.com, sign up for the frequent buyer club and go nuts on the yard sale, assuring myself I'll never see bargains like this again and will thank myself all year for pouncing on the deals. They are great, after all, not that I've sewn up much I bought last year at the yard sale.

I will try, and as you may notice, I built in LOTS of loopholes! You actually DO get to buy things, as long as you sew alot... Heh, heh, heh! Read the fine print!

Actually, I love, love, love sewing and find that with my schedule and my son's schedule, I barely have energy. But, I know that if I can't get on the sewing sites or buy new fabric without sewing, I will sew.

I figure this won't be that hard as long as I work on perfecting some patterns and sew multiples of simple patterns, like work pants, bias skirts, T-shirts, button-down shirts, etc.

And, there is nothing to say that I can't make several table cloths, napkins, pillowcases, curtains and other things that use up fabric fast without complicated, time-consuming sewing required. So, I said garments. Curtains and tablecloths are garments for windows and tables!

My goal is to sew more and spend less, but with specific guidelines so it works. Make up your own version of this if you need to, and then stick to it.

OP Pal, why not make up the "rules" for your SWAP, such as how much additional money you can spend for your SWAP beyond what you have already in your stash, and which garments you will produce, such as four bottoms, six tops and a jacket. Then, stick to it carefully.

Or, one could say, "I will sew two yards for every one I purchase. I cannot purchase the one yard until I sew the two. I will do this until I have fewer than forty yards of fabric left in my stash. Once my stash grows to eighty yards, I will do this again.

Do what works for you--PopoAgie's Plan or OP Gal's Guidelines or Charity's Checklist or whatever.

------
"puhPOjhu"--a river that sinks into a mountain with fury and winds around underground for miles before emerging in calm down the road...

popoagiesmiles

Texas USA
Member since 2/25/06
Posts: 1950
Skill: Intermediate



In reply to Therisa

Date: 12/28/07 10:29 PM

Hey, Therisa,

Welcome aboard! I'm so excited to have a partner already! I think your idea of going until July 1, which seems right for you, is great.

Although I am inspired by the lady who wore the same brown sleeveless dress every day for a year and looked cute through it all in a granola sort of way, I know my wardrobe will become more varied once I force myself to sew as much as I spend time reading and talking about sewing and shopping for fabric. I never used to have a problem getting going, but I'm overscheduled and got into the habit of sewing less and talking about it or reading about it or buying fabric more.

So, I may keep my appearances here shorter and have more to report. Hold me to it!

PA

------
"puhPOjhu"--a river that sinks into a mountain with fury and winds around underground for miles before emerging in calm down the road...

kkkkaty


Utah USA
Member since 12/7/05
Posts: 2841
Skill: Intermediate



In reply to popoagiesmiles

Date: 12/28/07 10:39 PM

Oh, gosh, I didn't think that at the ripe old age of 52 that I'd find a new role model, but you are it! Sign me up, and I promise to check back once a week and honestly report on my progress! Kate

------
Viking Lily 545
Viking Ruby
Bernina Activa 210
Brother 1034d


Kim Winson


North Carolina USA
Member since 2/2/02
Posts: 693
Skill: Intermediate



Date: 12/28/07 10:58 PM

As one who fabric fasted for a full year, I can say (for myself) that it gets easier as time goes on. A couple of things that helped: bringing a shopping list to the fabric store if I had a to make a run for a necessary notion (usually thread or a zipper). If the item was not on the list, I wasn't allowed to buy it. The other thing was to remind myself that no matter how luscious/cheap/neat the fabric, there is ALWAYS MORE FABRIC.

One of the really nice side effects of my year-long fabric diet was that I became much more adventurous when choosing stash fabric to make a project and I also lost my fear of "expensive fabric." I had already spent the money, I might as well cut into the fabric!

Good luck! I bet you'll be able to do it!

Kim

------
Feeding myself for about $3.70 per day at http://mostlyhealthyrecipes.blogspot.com/ ; I update the blog weekly with my adventures in cooking cheap, healthy meals.



EleanorSews


Board Moderator
Went to PR Weekend!

Michigan USA
Member since 7/26/07
Posts: 5898
Skill: Advanced
Body Type:






In reply to popoagiesmiles

Date: 12/28/07 11:04 PM

Well, you have taken stash usage to new heights. I am impressed and inspired. I'm going to give some serious thought to your program and see what I can come up with along those lines.

On the whole, I like the concept. Good for you!

------
"We don't see things as they are, we see them as we are." Anais Nin

"Attitude is the difference between an adventure and an ordeal." unknown

MasoumaRose


California USA
Member since 3/13/06
Posts: 758
Skill: Advanced Beginner



Date: 12/28/07 11:12 PM

Oh my gracious. this is starting to look like a really good idea. I have piles of fabric, lots of patterns and an amazing amount of notions. I thinking of joining this fast, but I might take it quarter by quarter (March 30, June 30, September 30 and then Ta-dah! December 31). Hmmmm.....

------
Needles Pins Thorns (my sewing blog)
needlespinsthorns.blogspot.com



carolynw


Member since 3/19/05
Posts: 1612
Skill: Advanced
Body Type:




Date: 12/28/07 11:24 PM

I am going to join in on this 100% (I hope) - I took out fabrics today from my stash to plan a travel wardrobe for an upcoming cruise and realised I could go on a 30 day cruise and make enough clothes to last and with so many changes there would be few repeats - that's going some!!

I will allow myself to spend the $150 in Gift Certificates I got from DH and DSs for Christmas hopefully on the things we sewers need to carry on - linings/needles./rotary cutter blades and so on but realise I really, really do have to call a halt to this extravagant non stop spending on material just because I like it but have no idea when and what I will use it for.

Can we set up a group to fall back on when we are really tempted? I believe there is already one on the go but we can form a new one?

And while we are at this can we also promise to try and finish projects before we go off and start another - spent yesterday cleanignup and am really taken aback at the number of starts with no finish!!
Printable Version
* Advertising and soliciting is strictly prohibited on PatternReview.com. If you find a post which is not in agreement with our Terms and Conditions, please click on the Report Post button to report it.
Online Class
Sew a Designer Unlined Jacket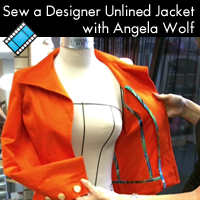 Online Class
The Contemporary Couture Jacket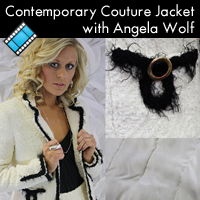 Lutterloh 2005-14

by: Mufffet
Review
Simplicity 2257

by: Alpine Que...
Review
Fusible Interfacing DVD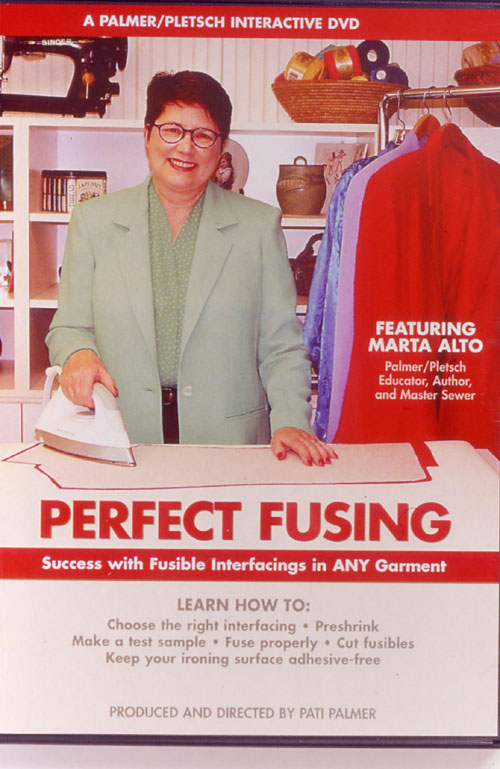 Pattern Details
Sewing Workshop Nikko Jacket Pattern

Pattern Details