Lou.


Intermediate
New Jersey USA
Member since 8/24/02
Posts: 1214



Date: 2/12/04 8:16 AM

I am looking now for some nursing tops and all I have seen so far are frumpy. Does anyone have any ideas on how I could adapt a pattern to make a nursing top?

For night time I already have quite a few ideas, as discretion isn't going to be called for, it should be easy.

My problem is, although I am not shy and don't get embarrased easily my 24 year old bro-in-law is staying with us for a couple of weeks after the baby is born and he may get a little embarrased if I'm breastfeeding, so I'd like to be able to have some discretion without covering the baby with a blanket.
Being my first baby I'm not really sure what is practical and what isn't.

Any ideas appreciated, thanks!

------
Lou

PhyllisC


Advanced
Massachusetts USA
Member since 8/2/02
Posts: 2006



Date: 2/12/04 8:34 AM

Lou,

Elizabeth Lee Designs is the only pattern company I'm aware of that specfically makes nursing patterns...there are a couple of reviews here on PR.

A few Sewing Whorkshop patterns could be adapted I think (and all are PR reviwed as well):

Bamboo Top
Bento Top
Plaza Jacket

Good luck!
Phyllis

------
Sewing = Fashion
http://coudremode.com/

Luck happens when preparation meets opportunity.


Erin S


Beginner
New Hampshire USA
Member since 8/12/02
Posts: 755



Date: 2/12/04 9:10 AM

Lou,
I would get one or two Elizabeth Lee patterns for the openings and instructions, but make your usual favorite top patterns with the ELD openings.
http://www.elizabethlee.com/

I haven't done this yet, but I believe that if the baby is in it's sling it is very easy to nurse discreetly, even just pulling up a regular top, as the sling will cover much of you, but not get in the way of eye contact etc. Also, if you use a pillow under the baby at home, that covers a lot of you too.

Have you been to onehotmama yet? It is a great source for inspiration:
http://www.onehotmama.com/

I am thinking that one could make the kwik sew wrap top with a two layer top, with nursing openings in the underlayer, and just pull the top layer down. Probably putting some elastic along the top bias edges to keep it from getting stretched.

Let us know what works for you so we can copy it!
--Erin

mamafitz


Wisconsin USA
Member since 8/24/02
Posts: 1134



Date: 2/12/04 9:13 AM

lou, check out the stuff at one hot mama. they have a nursing section. also, modifying any pattern to be nursing is quite easy. i've got two tops from the february burda WOF marked for making into nursing tops.

ELD patterns are nursing patterns, but i find they are quite frumpy. however, they are good for seeing how the nursing openings are made. a very popular opening is the 'deep armholes', like on her twin set pattern (i think it's 307).

since this is your first baby, can i make a recommendation? you must have a nursing nightgown (ELD 105 is a very nice one, i prefer a mother nurture pattern, but she closed her business) or a set of nice nursing jammies (i've seen some very nice ones made from ELD 307). even if you don't sleep in it, it's nice for wearing around the house in the morning, when you aren't quite able to shower and dress right away. also, a baby sling (ELD 202, the only ELD pattern i use all the time) is great for nursing, once the baby is a few weeks old. it keeps the baby close, will cover you up, so if you don't have a nursing shirt, and are pulling a regular shirt up, it still covers you.

i've got some nursing clothes on my website, and will be making lots more (i'm due at the end of august). for more fitting garments, you'll need to use zippers in the openings -- part of the reason nursing clothing is looser fitting is because with closer fitting garments the nursing openings gape.

lastly, join us on the Nursing Mother's Sewing List:
NMSL Homepage

linda

------
Linda

Girls do not dress for boys. They dress for themselves, and of course, each other. If girls dressed for boys, they'd just walk around naked at all times.
-- Betsey Johnson


http://mamafitz.blogspot.com

Lou.


Intermediate
New Jersey USA
Member since 8/24/02
Posts: 1214



Date: 2/12/04 9:39 AM

The one hot moma site is great!

I have just found expressiva.com as well, which has some great stuff on it. I think I'm going to buy a couple of things and then adapt my patterns to match.

Thanks for the info,

------
Lou

amyf


Advanced Beginner
South Carolina USA
Member since 5/15/03
Posts: 141



Date: 2/12/04 9:48 AM

Lou,

I've nursed 3 kids well past 1 year each, and I never have had a nursing top. I had one nursing nightgown, and the openings were simply not anywhere near my breasts! I found that I was most comfortable nursing in a simple top that I just lift up. With a little practice, I could latch on baby quite discreetly and no one could see anything. That might be because I am very small chested. Even with a nursing baby, my bra cup is only a C. Without nursing, I am an A or even a AA. My friends who are better endowed than I am have to provide more breast support with one hand while they are latching on their babies. It is a bit less discreet during the latch-on.

I'm not convinced that a nursing top necessarily makes nursing more discreet or unnoticeable. You still have to get baby latched on, and if you can only do that by holding onto your breast and waving the nipple in baby's face, then I don't think it matters much what you are wearing! Once baby is latched on, then it's no big deal.

When my youngest was 6 weeks old, I was forced to nurse in public when my little sister died unexpectedly. We had to take him to another state and were at the mercy of family and friends. We never had a private moment during the entire week we were there. I learned really quickly how to latch him on quickly. At one time, I was nursing him when a good friend of my father's came into the room. He leaned down to give me a hug and stood there talking to me for several minutes before he paused suddenly and asked if my baby was "eating." Thankfully, he is a wonderful man and wasn't hardly embarrassed when I told him yes

Hope that helps!

Amy

Neefer


Intermediate
California USA
Member since 4/8/02
Posts: 2662



Date: 2/12/04 1:45 PM

Let me add the perspective for the well endowed. I'm an E or F cup when nursing, and I nursed my daughter for 2.5 years, and my son is still nursing at 14 months.

In the beginning, it's terribly difficult to manage the baby's head (floppy neck and all), a large breast (heavy and floppy), and a shirt. A nursing top makes it easier because you don't have to hold the shirt out of the way with your third hand.

Also, in the beginning, you aren't going to care if you look frumpy. You won't have slept much, may not have bathed, and are really just focused on the baby.

That being said, I almost never use nursing tops with the second child. I never used the nursing night gowns with either child. Like the other post noted, the holes weren't anywhere near my breasts, and they weren't big enough. I prefered the cropped tshirt or sweatshirt.

Now, with the 3.5 years of practice that I've had, I prefer to wear cropped shirts. This top by Burda has worked very well for nursing . Alanna liked it, too. Also, all the t-shirts that I've made had nursing in mind.

------
Neefer aka AgitProp and Village Churl Sewing Blog: http://www.oaktrees.org/blog/

Bonny lass, bonny lass, will you be mine?
You shall neither wash dishes nor serve the wine;
But sit on a cushion and sew a fine seam,
And feast upon strawberries, sugar, and cream.

Lou.


Intermediate
New Jersey USA
Member since 8/24/02
Posts: 1214



Date: 2/12/04 2:12 PM

I'm small chested and will still be small-ish I imagine when I'm nursing.
I don't fancy lifting my tops up, I'll still be nursing when it's cold here and don't fancy the prospect of belly hung out either .
Beleive me I will still not want to look frumpy, tired or not, and empressiva has some very trendy t-shirts I'd like to copy....If I look my best I'm bound to feel better.

I'm not going to buy the nursing gowns, I think I'll be fine with PJ's.

Thanks for all the ideas!!

------
Lou

Mel.J


Intermediate
Victoria Australia
Member since 7/30/02
Posts: 2777



Date: 2/12/04 3:15 PM

Lou,
another site is motherwear, & if you look at this page you'll get an idea of what kinds of nursing openings there are.
I'm (still) working on a KS twinset with deep armholes since that didn't look too hard to draft. The cardigan layer will provide a visual block from the side & the shell will keep my torso covered.
I think Erin was saying on another thread that she was planning on making a few easy-access singlet style tops to go under jumpers for warmth, which would be good for winter. In summer it also might reduce the sweatiness (sorry, a little gross) of having the baby snuggled in for long periods... but that's really only a big issue when they're quite new. Feeding does speed up as they get older.

Look forward to seeing your projects!

Mel

------
Mel (Melbourne, Australia)

Lou.


Intermediate
New Jersey USA
Member since 8/24/02
Posts: 1214



Date: 2/12/04 3:18 PM

Thanks Mel, that's great!

------
Lou
Printable Version
* Advertising and soliciting is strictly prohibited on PatternReview.com. If you find a post which is not in agreement with our Terms and Conditions, please click on the Report Post button to report it.
Online Class
The Contemporary Couture Jacket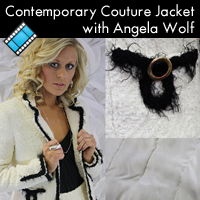 Online Class
Fun with Fitting - BODICE w Darts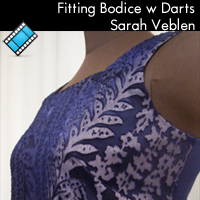 Jalie 2805

by: Aroura
Review
Shapes Four Good Measure Pattern (Size 1-3)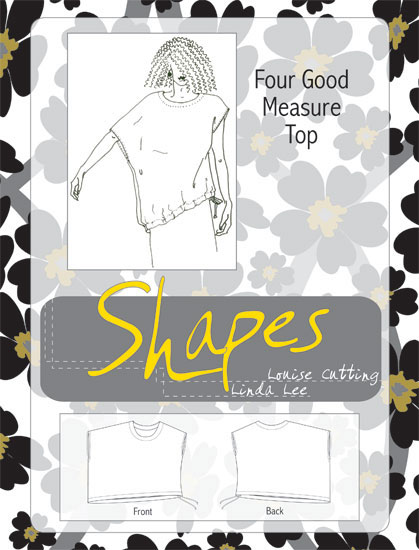 More Info
Paradiso Designs Carry-All Shoulder Bag Pattern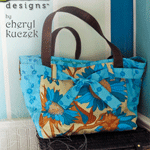 More Info
Burda 5362

by: arianamani...
Review