loohoo44


California USA
Member since 2/25/07
Posts: 171
Skill: Intermediate



Date: 1/14/08 7:34 PM

I've been researching the underlining technique where you attach the underlining to the fabric wrong sides together, turn out, then sew the seams treating both as one piece of fabric, which encases the raw edges of the seam allowance. The two methods I've seen described are

this

one by julieB, and

this

one by Shannon on her blog Hungry Zombie Couture. Julieb's has you cut the underlining 5/8" wider than the fashion fabric, so when it is sewed and turned it looks like a hong kong finish and you still have a 5/8 seam allowance on the inside.

Shannon's (which I believe she credits to Threads magazine) has you cut the underlining the same size as the fashion fabric, but sew first a 1/4" seam, then turn and sew a 3/8" seam to construct the garment.

So, my question is which do you think is better? I'm worried about julieb's because if you don't sew the first seam exactly right, when you turn it the fabrics won't lay flat. But on the good side you don't have a seam right on the edge of the finished seam allowance like Shannon's. And you have a full 5/8" to play with if you have to let it out a bit.

Shannon's method seems more forgiving at first, but then if you don't accurately sew the 3/8" seam when constructing the garment you could end up with doubled up seam allowance in the seam. And you have less SA to play with for fitting. But that can be a good thing as well, 3/8" SA means less bulk, but for the seams in which you can use this technique (vertical), does that really matter that much?

Any opinions would be appreciated. Thank you!

LauraLo


Member since 1/25/06
Posts: 76
Skill: Intermediate



In reply to loohoo44

Date: 1/15/08 5:50 AM

I've tried both techniques and as far as I'm concerned I like the first one better (julieB's). It simply looks better, in my opinion. It is also more stable then sewing the actual seam (you do stitch in the ditch of the fake Hong Kong seam so the underlining and the fabric are better anchored and shift less).

It does indeed require a bit of a sure hand because you need to be able to cut accurate seam allowances and sew a perfect 1/4 seam. I do have a straight stitch on my machine that ensures a 1/4 seam, so I align the edge of my foot with the edge of my fabric and I make sure I keep it this way.

------
Sewing blog at http://laurasewingroom.blogspot.com

Marji


Missouri USA
Member since 9/19/06
Posts: 1866
Skill: Advanced



Date: 1/15/08 8:08 AM

The underlining and creating a Hong Kong finish is one I've used several times, after reading the article about it in Threads years ago - late 80's maybe. Turns out the article was written by a PR member - PatsiJean. It's called "flatlining". It gives a very pretty and professional looking finish. However, with either method, accuracy of measuring and stitching is essential.

AND, Using either method, you want to first be aware of

Turn-of-cloth

. It's the difference in the edges when you roll the cloth over a curved surface. The one under will be slightly larger, and that excess needs to be removed before flatlining, or else you will end up with bumps and ridges created by your lining. Conversely, if you remove too much you will end up with pulls that can't be explained.

The rounder the part of the surface the fabric is covering, the greater the turn of cloth will affect the amount of lining. Hence a sleeve will take out more than a piece flat across the back.

And the bulkier the fashion fabric, the more the turn of cloth will affect the underlining.

Wrap an oatmeal carton, or another cylinder in your house, to see the difference. Then wrap a pillow.

You may only need to make the underlining smaller by 1/16", or as great as 3/16", but it will matter. (That 1/16" is before you add back the seam allowances for seaming and wrapping)

------
Marji
http://fiberartsafloat.blogspot.com


MsMaryO


Oregon USA
Member since 9/3/07
Posts: 153
Skill: Intermediate



In reply to loohoo44

Date: 1/15/08 10:04 AM

I used JulieB's method recently on a simple jacket with an upholstery fabric (although it's not too heavy) and Ambience lining. I found it in Claire Schaeffer's Fabric Sewing Guide. I cut the lining 5/8 inch wider and sewed the pieces right sides together with a 1/4 inch seam. After I turned the garment pieces, I laid them on the pattern pieces to compare the size. They were the same size as the original pattern pieces so even though the method said to sew with only a 3/8 inch seam, I used the normal 5/8. It still worked great.

The next time I may try cutting the lining only 3/8 wider so I can sew the finished garment with a little narrower seam allowance. I think it will look nicer on the inside.

------
"Why be difficult?.....with just a little more effort, you can be completely impossible."



2009 out: 25.5 yds
2009 in: 15 yds.

loohoo44


California USA
Member since 2/25/07
Posts: 171
Skill: Intermediate



In reply to Marji

Date: 1/15/08 10:28 AM

Thank you very much ladies! Marji I remember reading about the turn-of-the-cloth problem, I think I read you are supposed to pin the two pieces down the center and hold them up in the air along the pinned line to see how much the overlap is at the bottom, and subtract that amount from the underlining. Do you use this method? And LauraLo do you find if after you've sewed the 1/4" seam if it's not right can you check it and rip it out if need be? Is there a way to make sure the fabric will lay correctly before you sew up the seam?

LauraLo


Member since 1/25/06
Posts: 76
Skill: Intermediate



In reply to loohoo44

Date: 1/16/08 4:47 AM

Adding a supplementary 5/8 allowance to the underlining (therefore the fashion fabric is cut with 5/8 allowance and the underlining with 1 and 1/2) solved for me the turn of cloth. From the supplementary 5/8, 1/4 is caught in the seam, another 1/4 envelopes the 1/4 seam allowance of the fashion fabric and the remaining 1/8 is for the turn of cloth. Of course, if you use really thin or really thick fabrics, you should reduce/increase the turn of cloth accordingly, cutting less or more than 5/8 supplementary allowance for the underlining. So MaryO, be careful, if you reduce the underlining allowance to 3/8, you must reduce the fashion fabric also, otherwise the underlining will be much too tight and pull on the fabric.

So for me, it worked and after I sewed the 1/4 seam it was ok. I suppose that if it's not ok, you could rip out the seam. I see two possible problems: your fabric is very thin and you have too much underlining, then you rip it off and cut a bit of the underlining and it should be ok. Or your fabric is very thick and the underlining pulls. Then (if you didn't cut a a let's say a 11/16 allowance instead of 5/8) you rip off, cut the underlining to the dimensions of the fashion fabric and serge both the fashion fabric and the underlining together. You won't have a Hong Kong finish anymore, but you'll be OK.

So the solution would be to play a bit with your fashion fabric and underlining fabric first. Just cut a doll skirt out of them and try this method, see if the supplementary 5/8 allowance works for you or you need to reduce it/increase it.

Hope that helps.

------
Sewing blog at http://laurasewingroom.blogspot.com

yummymummy38


South Australia Australia
Member since 5/15/06
Posts: 117
Skill: Advanced
Body Type:




In reply to LauraLo

Date: 4/10/08 9:41 AM

After reading your tips on underlining here and for your artful dodger pants, I tried it out on my son's dress pants (wool, for a wedding). It worked beautifully! So next I made a pair of black wool garbardine trousers for myself, it looked very high end RTW with underlining, side pockets, bias binding on waistband facing and hems, belt loops...
I have yet to try it on a dress, but will do soon...

Thanks so much for the information.
Printable Version
* Advertising and soliciting is strictly prohibited on PatternReview.com. If you find a post which is not in agreement with our Terms and Conditions, please click on the Report Post button to report it.
Online Class
Put it on the Bias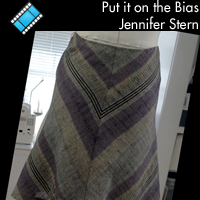 Online Class
Beyond the BoatNeck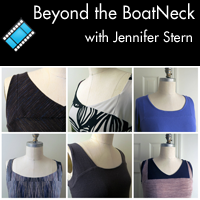 Simplicity 2398

by: MaidenJane
Review
Vogue Patterns 1339

by: rdavis
Review
Christine Jonson Keyhole Top & Pants for Wovens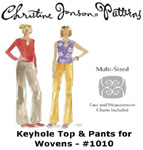 Pattern Details
Petite Plus V202 VHS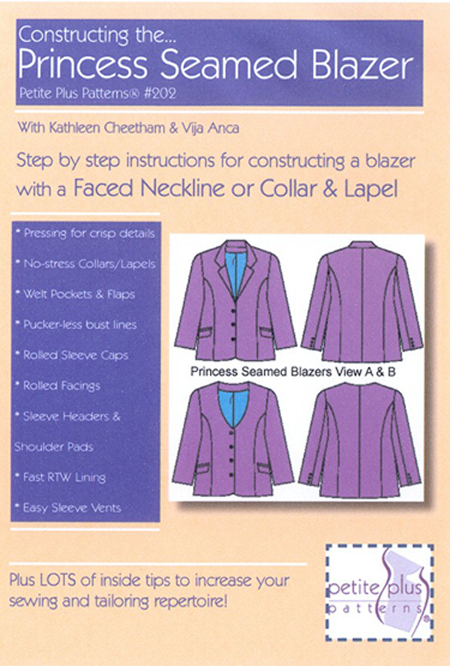 Pattern Details