Tini


Germany
Member since 8/24/02
Posts: 1533
Skill: Intermediate
Body Type:




Date: 1/31/08 2:16 PM

Hi there,

my husband and I are flying to Seattle in May and stay there with a friend for a week and will then rent a car and drive to San Francisco.

Any suggestions on what to see on the way. We like all kinds of things like parks,lakes, shops, museums, historical sites. We do hike a bit tooLYSs and Fabric stores included (ok that is more me than DH…)

Recommendations for small hotels/b&bs would be cool too, we'd rather spend a little more and stay in a nice place than paying little money and stay in an anonymus hotel….

And I would be happy to meet up with people somewhere along the road, so if you are in the area and would love to go for a coffeeI don't bite ;)

thanks!!! tini

------
read my blog:
http://www.tininaeht.blogspot.com/

KarenP


Nevada USA
Member since 8/19/02
Posts: 549
Skill: Intermediate



Date: 1/31/08 3:12 PM

I recommend driving down the Oregon and Northern California coast instead of taking I-5 directly down. The drive is MUCH more interesting and beautiful with lots to do on the way.

------
~Karen
http://thingsfromscratch.wordpress.com

Debbie Lancaster


California USA
Member since 9/18/02
Posts: 2553
Skill: Intermediate
Body Type:




Date: 1/31/08 3:39 PM

Yes! Drive down highway 1 along the coast. There are lots of places to stop and picnic or hike along the way, as well as hotels and bed-and-breakfast places. Plan on taking 3 to 4 days, though.

ETA: Type a search for "Washington coast tourism" or "Oregon coast tourism" or "Northern California coast tourism" for a huge number of links with info about each state's coastal areas.
-- Edited on 1/31/08 3:43 PM --

------
Debbie

Patti B


Member since 9/29/02
Posts: 2611
Skill: Intermediate





Date: 1/31/08 4:35 PM

Sounds like a lovely trip! For your fabric fix, you want to plan some time in Portland, OR, as there are several very good fabric sources there. Friends recommended the Liberty School B&B in Portland; we haven't stayed there but they enjoyed it. And, while in Portland, you must go to Powell's, an amazing multistory (and multi-location) bookstore. You might even find some sewing books there! If there are specific types of things you'd like to do, list them and I'm sure you'll get some great recommendations. I'm just off I-5 in the Eugene, OR, area and would love to have a cup of tea or whatever.

Highway 1 is beautiful and often a very twisty road. Hopefully, no one gets carsick. In May, the drive from Ashland OR to Redding CA over I-5 is nice, with dogwoods and redbuds blooming along side the road and snowy Mt Shasta to look at. Ashland is the home of an excellent Shakespeare festival and their season will have begun by then. They do non-Shakespearean plays as well. It's a pretty town in a pretty setting so that's a thought. There are some good places to stop for a meal in Dunsmuir, just south of Mt Shasta. I'll be glad to fill in details if this interests you. We have stayed in the motel that is made of old railroad cars just south of town and loved it. Very clean and a beautiful view of Castle Crags rock formation. I-5 is pretty boring south of Redding since it's the north end of a 500 mile long valley with agriculture as its main interest.

In the Grants Pass area (north of Ashland), you can detour and take a trip on the Rogue River or you can cut over to the coast from there.

I won't go into northern California places because I haven't been there recently enough to be helpful.
Patti

------
Patti

R-r-r-ripping my way to fitting success


pakrk


Oregon USA
Member since 11/22/05
Posts: 137
Skill: Intermediate
Body Type:




Date: 1/31/08 7:21 PM

If you like antiques, quilts and knitting . . . come to historic Brownsville. Just east of I-5, about 2+ hours south of Portland. We have a brand new quilt shop, a knitting parlour and antique stores plus the Calapooia river, Moyer House and Pioneer museum. The movie Stand By Me was filmed here. This webpage will tell you all about us! Have a wonderful trip!

ETA: We hosted a boy from Germany last school year from near Dusseldorf. He was a joy!
-- Edited on 1/31/08 7:26 PM --

------
~Kathy



RMJ


Member since 12/14/06
Posts: 676
Skill: Intermediate



Date: 1/31/08 7:36 PM

I agree with the advice to drive down the coast on highway 1. The Skunk Train is an old fashioned train that meanders through the redwoods from Fort Bragg to Willits. Mendocino is a beautiful place, also has a botanical garden (although I've never been there - I hope to someday). My grandparents used to love to stay at Heritage House in Little River, just south of Mendocino, right on the ocean. Fort Ross is an old Russian Fort - there is a rhododendron reserve nearby. There's the Point Reyes national seashore. You could also go inland a bit and drive through Napa Valley if you like wine country. Then there's Sausalito, just before you cross the Golden Gate bridge into San Francisco. I hope you have a wonderful time.
Ruth

ceehawks1976


Member since 1/2/06
Posts: 498
Skill: Intermediate



Date: 1/31/08 7:47 PM

Some of the things I would do in Seattle:

1). Go to the Ballard Locks. I am still fascinated by the whole procedure of lowering and raising water to get the boats through. There are some very nice restaurants in the Ballard area.

2). Go to where the Seattle World's Fair was, and go up the Space Needle.

3.) I would go to this: Experience Music Project

4.)Pike Place Market Go see the flying fish!

5.) Mount Rainier! Its absolutely breathtaking!
Mount Rainier

6.) Woodland Park Zoo Woodland Park Zoo

7.) On your way down, on I-5, there is also Mount. St. Helens to see....Mount St. Helens

Definitely take 101 from Portland down, my fav places are Astoria, Cannon Beach, and Tillamook. You have to stop at Tillamook's cheese factory and get one of the best ice cream cones you will ever eat!

I know this is a long list, but perhaps now you have some ideas as to what you might encounter on your trip and drive. If I hear of any B and B's from my Seattle friends, I will post.

What fun!

Colleen

-- Edited on 1/31/08 7:52 PM --
-- Edited on 1/31/08 7:54 PM --

------
"Never say never." I swore I would never touch a sewing machine after my Home Ec class as a freshman in high school...

Juki 2010Q, Juki F-600, New Home 443, Kenmore 19233, Simplicity SE3, Janome CP 1000, Juki 734DE, Singer 201-2, Singer 301A, Singer 201-2, Singer 401A, Singer Featherweight, Singer 15-91, Kenmore 1050 and Viscount Deluxe.

Sophiecat


Oregon USA
Member since 1/27/06
Posts: 827
Skill: Intermediate



In reply to Tini

Date: 1/31/08 9:16 PM

Hi Tini,

You and your husband are in for a delightful trip! The one hotel I can personally recommend is The Sylvia Beach Hotel in Newport, OR, especially if you have a literary bent. And the Aquarium, also in Newport, is fantastic - this is where the orca Keiko was rehabilitated before being set free.

If you do pass through Portland, in addition to Powell's Books - a must see for book lovers - the fabric stores Mill End Store, Woolen Mill Store and Josephine's Dry Goods are all fantastic, as is the Button Emporium. However, if you decide on the coast route, you may want to bypass Portland, although it is only about a two hour drive from the coast.

Cannon Beach USED to be a great artists' colony, but it was "discovered" and now real artists cannot afford to live there anymore. There are still numerous galleries and interesting shops. At one time in the 1970's (I think, or 80's) the mayor was Joe Police, a noted sculptor and watercolorist. And M. K. Wren's series of mystery books was based on the real Cannon Beach Book Store, complete with resident cat.

I agree with the others who posted various places along the coast, especially the Tillamook Cheese factory. When I first took the factory tour many decades ago, you were able to walk around among the huge vats, but for sanitary reasons, now you can only observe from the other side of large glass windows. I still buy Tillamook cheese, butter and ice cream for the quality, and because it is a local (sort of) business. Their Tillamook Mudslide ice cream (dark chocolate fudge ribbons in chocolate ice cream!!!) is my favorite.

I am not an outdoors person, so cannot recommend hikes etc. But you will find more than enough to keep you busy, active and entertained.

You did not state how much time you will have to spend; I would recommend at least two weeks for the coast route, although more time would allow for more things.

Do let us know how your plans develop. I'm sure many of us will be following them with envy!

Regards,

Sophiecat

------
Well-behaved women rarely make history.
Laurel Ulrich

Jennifer shaw


Member since 8/24/02
Posts: 2368
Skill: Intermediate
Body Type:




Date: 1/31/08 9:25 PM

Tini, if you do decide to go through Ashland, there is a historic hotel called Ashland Springs Hotel. It is wonderful!! There is a really nice little fabric shop that has a combination of quilting and some fashion fabrics. It is on the same street as the hotel, just a few blocks away..

Highway 1 at the Northern CA coast is gorgeous!! If you have the chance, go to Trinidad, a small coastal town. The state park - Patrick's Point, North of Trinidad is stunning.

Have a wonderful trip!!
-- Edited on 1/31/08 9:27 PM --

Sew Confused


Member since 7/13/07
Posts: 2715
Skill: Intermediate



Date: 1/31/08 9:30 PM

Highway 1 is a torture test for people who get carsick. That road will suck all the enjoyment out of your drive faster than you can say barf bag! If carsickness is a possibility, be sure to stock up on dramamine.

------
Paula

"In Seattle you haven't had enough coffee until you can thread a sewing machine while it's running."
- Jeff Bezos, Amazon.com founder

Visit my blog at www.sewconfused.blogspot.com
Pinterest: https://www.pinterest.com/paulag1955/sewing-inspiration/
Printable Version
* Advertising and soliciting is strictly prohibited on PatternReview.com. If you find a post which is not in agreement with our Terms and Conditions, please click on the Report Post button to report it.
Online Class
Restyling with Exposed Zippers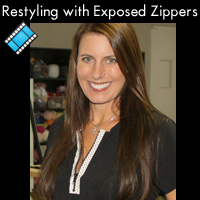 Online Class
Serging Ahead with your 5 Thread Serger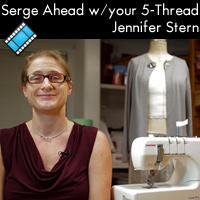 Skinny Bitch Curvy Chick SB322

by: grays08
Review
You Sew Girl Evening Bag Pattern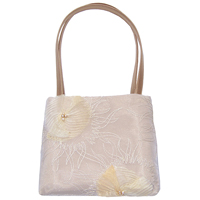 Pattern Details
BRIDAL COUTURE, a CD book by Susan Khalje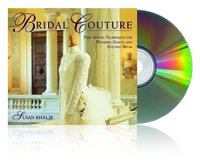 Pattern Details
Wiksten Tova

by: fattyboomb...
Review