popoagiesmiles

Texas USA
Member since 2/25/06
Posts: 1950
Skill: Intermediate



Date: 2/10/08 4:48 PM

What are the best ways to inspire a teenage boy to do chores? My son is a hard worker, but he hates doing certain daily chores and tries to avoid them at all costs.

I've taught school, run my own day care, tamed coworkers who act like children and otherwise excelled at getting ornery people to do what they don't want to do.

Standard advice like taking away privileges usually doesn't work because he'll just read a book. He's got a very rigorous school load and is in college programs outside of school, though he's fourteen. But, he does have time to mow the lawn and do a few short chores daily.

He did chores before I put him into public school two years ago, and he does them when school is out if I'm also off work. We are both tired. I'm thinking of hiring a mothers helper to come in, but I don't want to bring a teenage girl in to distract my teenage boy who looks and acts older.

I could hire an older lady to come in daily and clean up and some kid to do the lawn. I feel that would almost be defeating though as these are things we can do and I feel silly paying another kid to mow the lawn.

I could let my son tutor and partially pay for those services as he's very smart and has tutored a college student before as well as younger kids. At least that way he would be getting the chores done. I don't like the idea of him just blowing off the chores and having no responsibility for helping out at home.

One thing he's great about is doing most of the work of grocery shopping. All I have to do is pick out the groceries and pay.

Perhaps I could have a teenage girl come in after school before my son gets home and do about 30 minutes of chores. The local school gets out about forty minutes before my son would get home. I'd have to find one I could trust. I know some homeschooled kids who would probably enjoy an opportunity to earn some cash. If we had an older homeschooled girl or boy do it, they could do earlier in the day as they have the flexibility.

I'm toying with the idea that we don't have to be super people and do everything without help. I don't want to spend the money as I need to rebuild my savings after several tough years, but this seems like a sanity issue.

We could then focus on other things and that would be a relief. I don't think my son would leave his dirty underwear on the bathroom floor then either.

------
"puhPOjhu"--a river that sinks into a mountain with fury and winds around underground for miles before emerging in calm down the road...

Mirza


Louisiana USA
Member since 10/6/04
Posts: 553
Skill: Advanced Beginner



Date: 2/10/08 4:53 PM

Would your son be more motivated if perhaps you paid him to do some chores?(not all of them of course) I don't have teenagers so my opinion is not based on experience. But if you are willing to pay someone else to do some work around the house it just makes sense to pay him as well. Or maybe you can tell him if he doesn't cut the grass, etc without you nagging at him about it you will hire someone to do it and HE WILL have to pay for it. Maybe that will motivate him.

Mirza

Marie_P.


USA
Member since 10/7/05
Posts: 365
Skill: Advanced Beginner



Date: 2/10/08 5:46 PM

My teenage daughter sounds a lot like your son. We were in the same situation a couple of months ago and the bottom line was/is that everyone that lives in the house needs to take responsibility for its upkeep. I don't like doing chores and I doubt that very many people do, but life isn't about picking and choosing and doing only what you want to do.
Being responsible to keep the house clean is a responsibility whether someone likes it or not just as there are other responsibilities in life. (in my household, anyway!)
Eventually, my daughter will be on her own, so its better for her to learn responsibility sooner rather than later.

Karla Kizer


Member since 4/8/02
Posts: 8094
Skill: Advanced



Date: 2/10/08 5:54 PM

I'd rather have him see a male doing the household chores. It's too easy to raise boys to think that housework is something suitable only for the female of the species - a very convenient prejudice that is just about impossible to undo later. DH tried to foist that notion off on me...and my son latched on to the idea at an early age. Very, very discouraging and insulting. Find a teenage boy who wants to make some money!

------
"Never try to teach a pig to sing; it wastes your time and it annoys the pig." -Robert Heinlein and Ann's father. Thanks for the reminder, Ann.

Where are we going, and what am I doing in this handbasket?

Matthew 25:40 (New International Version)
The King will reply, 'I tell you the truth, whatever you did for one of the least of these brothers of mine, you did for me.'





Debbie Cook


USA
Member since 4/11/02
Posts: 9794



Date: 2/10/08 6:02 PM

Hiring someone to do the chores your son has time to do but just doesn't want to? Ummm ... not an option in my house. Not because of cost but because as Marie said, anyone who lives in this house has to do things they don't want to. It comes with being part of the family and learning/modeling responsibility.

ETA: Reading a book is a privilege too, BTW. Just ask kids who don't have them.


-- Edited on 2/10/08 6:04 PM --

------
--
"I base my fashion sense on what doesn't itch." — Gilda Radner
http://stitchesandseams.blogspot.com

Peggy L


Nevada USA
Member since 4/8/02
Posts: 5092
Skill: Advanced



Date: 2/10/08 6:22 PM

I'm pretty much with the others - no one likes to do chores but its part of family life. My son loves to cook. Sometimes when it was his turn to do dishes we would trade. He would cook and I'd clean up!!! I absolutely hate to unload the dishwasher. DH does that a lot of the time. Sometimes the trick is trading around when one chore gets boring. Mowing the yard (and we had 2.5 acres) was never a problem. I would tell DD#2 to go clean her room and I would look up and she would be mowing!!! Hated inside chores but would do anything outside. Maybe he is ready for a trade.

------
www.thereisjoyadventures.blogspot.com

diane s


Oregon USA
Member since 8/24/02
Posts: 5102
Skill: Intermediate



Date: 2/10/08 6:33 PM

When my son was growing up, he didn't want to do his chores either....to get out of mowing the lawn, he would always find a rock to mow over, so his dad would get mad and wouldn't want him to use the mower etc. I hated the same old argument and finally consulted a professional who felt all children should have repsonsibilites (non paid) around the house, that was part of being a family. But as kids get older the rewards and privileges thing doesn't work. The technique I learned was that most kids can't go more than 12 hours without asking for something. So when the kid doesn't do his chore, or says he'll do it later, let him know you are disappointed in a matter of fact voice and leave it at that. Wait patiently for the kid to ask for something, a ride somewhere, money for something, baking cookies...anything and reply the same way he did when you asked him to do something. If you are matter of fact and consistant and don't jump to do what the kid wants, but wait until he finishes his chore, he will get the message.

------
My grandmother taught me to sew when I was 10, and I've been sewing ever since.

popoagiesmiles

Texas USA
Member since 2/25/06
Posts: 1950
Skill: Intermediate



Date: 2/10/08 7:04 PM

Here's the thing. This kid has done chores all his life (lots and lots of them) and still does some. He also has three fewer hours per day than the average kid because of his commute to school, works as a tutor when he can (tutors college students in math), has a minimum of twenty hours of music practice, , rehearsals and performances per week, a minimum of three hours of homework each night, takes all advanced classes including one senior-level class at age fourteen, participates in a college sympony, does most of the work of grocery shopping, does some of his laundry, takes care of his dog, does random small chores for me, like taking all the plants to the patio or washing the car, etc. Did I mention that he makes most of his meals? My schedule is no less busy or demanding, and I will begin preparing to work on another graduate degree soon in a bid to advance my recently recovered career so that I can afford to retire someday. I used all of my retirement and savings homeschooling this advanced child and then got cancer.

We do not watch TV, play video games or play computer games. I do spend time on the computer, as you all know.

My argument is that his chores that he doesn't do well are not time-consuming. His is that he's wiped out, and I admit that I don't know any kid that has as much to do and does so well without having a stay-at-home mom and grandparents around. He's got the top or close to the top scores in his class, which is populated near the top with an excess of children of scientists, doctors, engineers and attorneys.

So, this is not a lazy boy. He's a boy who is a gourmet cook, has sewn garments for himself, and is great with little children. He's far from sexist. He's a boy who massages my feet when I'm tired and will put hot compresses on my legs if a get a cramp. He will cook for me when I'm sick.

I do think that paying him would work at times, but I'm reluctant to connect family chores with pay. I know that parents of only children and first children can expect too much of them. He's fourteen and has little time to be a kid. It's all by his own choice except for the chores he does do (okay, he does like helping with groceries as he loves food), mind you, but he played with my old Rubik's cube instead of doing the dishes today (he did do some later). He is training himself to solve it with his eyes closed in one minute or less. Child's play of course, but how much of that does he get?

As for reading a book being a privilege, it has paid off in that he's widely known as an encyclopedia. And, it has earned him thousands of dollars in scholarships already. We are talking about college textbooks, the Economist, Scientific American, classic literature and so on. He is acquainted with a Nobel winner in physics, and this man is always surprised at what he can do and keeps pressuring me to let him help put him in a school for the gifted...a boarding school...no way!

So, could he do chores today? Sure. Well, he did do some. But, I think his schedule is so intense Monday through Saturday that something has got to give. For me too. I'll start working on another graduate degree soon. Life is short.

The things I've read about what is reasonable have fewer chores for kids this age than he actually does. I guess I'm arguing out loud that enough is enough. If he were getting up at 7 and getting home at 4 with maybe an hour of homework and that's it, I would have no problem sitting on him to do more chores. Tomorrow, for example, he will get up at 5 to get to school because I have to be at work at 7:30 and therefore must drop him off at 6:30 and he makes his breakfast and lunch for both of us, takes care of the dog and gets his morning practice in. When school lets out at 4, he goes to the quiz team practice. I pick him up at 5:30 and get him something at a drive-through and take him to the college for college orchestra which lasts till 9 or so. We get home at 9:45 and he starts his homework. Tuesday he gets home at 5 or so and makes up for anything he couldn't get done on Monday and practices his senior-level orchestra music and his audition orchestra music plus any competition music. He works on projects and routine homework, does various chores he can't really get out of like brushing and feeding the dog and so on. He's not in bed till 11 and hasn't had any relaxation time for two days by then. Wednesday he has science competition till 5 but I can't get him till 5:30. We get home at 6 and then he has four hours of practice and homework. On Thursday he stays late at school to construct science projects and I pick him up at 5:30 again. At six he starts his homework and practice and Friday he either goes to auditition orchestra or tries to get a jump on homework. This week he has an extra audition orchestra practice Wednesday and a performance Thursday night. I'll be out of town so hope I can find rides for him. Saturday he has audition orchestra and lesson and then tutors. This lasts from mornign till 5 p.m. Sunday he has to catch up on all his projects and homework and this is when he would do major chores like mowing the lawn and cleaning the gutters. And, it's when we do our big grocery shop which takes a couple of hours a least from leaving the house to getting it all put away. It's laundry day and cleaning out the car day, which he does sometimes. I have tons to do myself of course as I'm it besides him. Lots of house repairs and gardening, laundry, bills, doctor appointments and helping with projects when he lets me, taking him to and fro and counseling him to keep him on track with all this. And, he doesn't want to give up anything nor would I ask him. He did give up golf because there was no time to practice outside of school. But, we play tennis once weekly for exercise and so he will have this skill as an adult...usually on Sunday but we will start lessons early Saturday morning soon because he is eager to do it right if he's going to do it. This will only be once in a while as we agree that we need no more obligations. But, this is family time, and we both miss the amount of family time we had before he started public school and I went back to work fulltime.

Do you see why he doesn't want to do chores? It seems like he has time when I see him laying on the bed on Sunday, but I don't think it's realistic to do more than he does which amounts to several hours over the course of the week.

It's just hard to let go of that idea of him doing certain things every day because he always did growing up. And, it's hard to get used to thinking I can do it all because I always did or it didn't get done. But, we are both human. If I wanted to him to do more chores than he does, I'd have to force him to give up the things that will give him Ivy League opportunities. When I was his age, I worked two jobs and never knew that even after I got invitations to apply to those schools, I probably could have gotten full scholarships. I passed those opportunities by. I don't think many kids get there without the commitment of their parents. He made the choice before to give up being an Eagle Scout even though he's earned most of the badges through other activities. He said he can't do everything and he was determined to major in physics or a related subspecialty at an Ivy League school, minor in cello performance and possibly minor in economics. To be an Eage Scout, he'd have to give up the college orchestra and the auditition orchestra and lessons--the places where he gets the challenge. I think I can support him in that. When I was growing up I did a huge amount of chores just so they would get done. It would have saved money to get some of them done from outside and let me focus on my studies and get the scholarships that my son is getting. I didn't know even to apply for them. That and the preparation is a lot of work. Goign to that school takes so much commuting but it will give him a specialized degree recognized internationally.

I think we both deserve a break.
-- Edited on 2/10/08 7:17 PM --

------
"puhPOjhu"--a river that sinks into a mountain with fury and winds around underground for miles before emerging in calm down the road...

didda


Member since 3/17/07
Posts: 419
Skill: Intermediate



Date: 2/10/08 7:57 PM

"I think we both deserve a break."

i think so too!

if dirty dishes are your biggest concern, buy paper plates and plastic forks. they are really not very expensive. and if there is only the two of you, what difference does it make if the dishes are let slide for a day or even two? two people cannot dirty enough dishes in one day to make it worthwhile filling up the sink to wash them. doesn't sound like you have time for planned visitors. and unexpected visitors can just take whatever they come upon, if they even manage to catch you at home! besides, would they be coming to visit you, or to do a home inspection?

you made me tired just reading about your schedule. and i don't wash the dishes every day. they are rinsed and stacked (so as not to attract unwelcome critters), but not washed. i have lived with only one other person for the last 5 years. the dishes get washed when we run out of spoons or glasses whichever comes first.

the two of you sound like super mom and super kid! slow down and breathe!




------
Fabric Fast 2008 - YTD Totals
Disallowed Yards Purchased: 12 1/2
Allowed Yards Purchased: 9 (to complete a garment)
3 (for having sewn 30 yards)
Yards Sewn: 43.500
Items Made: 21

dodger


Wisconsin USA
Member since 9/7/04
Posts: 607
Skill: Advanced Beginner



Date: 2/10/08 8:42 PM

Lady you are doing something very right with having raised a son like you have.
I too think you both need a break. Have a sit down talk and come to a mutual decision. Sounds like he is adult enough to have one with. I see nothing wrong with getting some extra help. My husband had a hard time the first time we paid someone to seal the driveway. Now he has no poblem paying someone to do snow removal. Just because you have always done these things doesn't mean you have too forever.
Something we did when our kids were home was a chore jar. Reach in pull one out, next day it's a different one and so on. Changes it up a bit. Leave the left over ones for the helper. hehe Best wishes and keep up the good work.
Printable Version
* Advertising and soliciting is strictly prohibited on PatternReview.com. If you find a post which is not in agreement with our Terms and Conditions, please click on the Report Post button to report it.
Online Class
Leather 101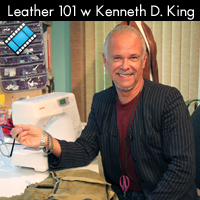 Online Class
Expert Sewing Techniques for Jackets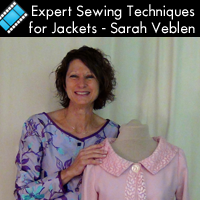 Kwik Sew 3155

by: Ahuva
Review
No Pattern Used ironing board cover

by: renren
Review
Christine Jonson Swirl Skirt & Ruffle Top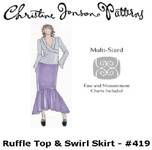 Pattern Details
SewBaby Reversible Skirt Pattern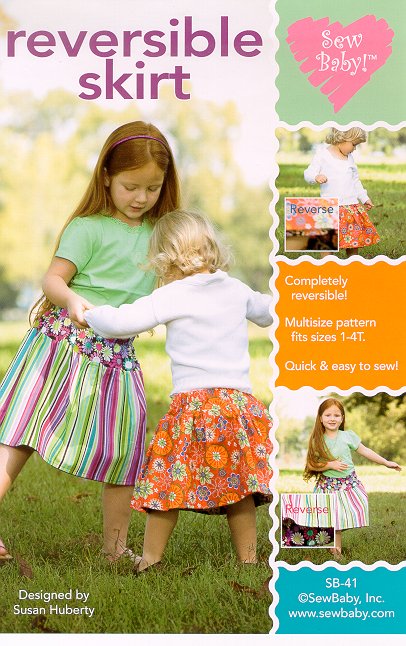 Pattern Details