wsu 1 fan


Intermediate
Member since 1/2/06
Posts: 497



Date: 2/13/08 9:07 PM

My DH told me I could get a new serger! YAY! The one I own currently does a pretty good job, but gets cranky when I'm switching functions back and forth...meaning lots and lots of words on my part.

Anyhoo, the two mentioned in the topic title are the ones I'm looking at. There is $300-$400 difference in price between the two, which is a bit of an issue for me. I have read all of the reviews for the 634D, which were all glowing. There is one on the 735DE, and its also glowing (different, but close enough). I do know that Juki makes the Bernina, and the 1150MDA is almost exactly the same, but many more $'s.

One of the things I want to do is use either crochet thread or pearl cotton in both loopers, at the same time. I really like the look when I use it in one, on my current serger. It just doesn't want me to run both at the same time...it refuses to feed through. I am also wanting a serger that doesn't take me HOURS of frustration to set the tension when switching from one stitch to the next, make sense?

So, any feedback from owners, or those familiar with either of these sergers would be greatly appreciated.

Whoops! Just realized its a 734DE..though I can't change the number in the subject/title.

TIA

Colleen

-- Edited on 2/13/08 9:44 PM --
-- Edited on 2/13/08 9:46 PM --

------
"Never say never." I swore I would never touch a sewing machine after my Home Ec class as a freshman in high school...

Juki 2010Q, Juki F-600, New Home 443, Kenmore 19233, Simplicity SE3, Janome CP 1000, Juki 734DE, Singer 201-2, Singer 301A, Singer 201-2, Singer 401A, Singer Featherweight, Singer 15-91, Kenmore 1050 and Viscount Deluxe.

Time4me


Advanced Beginner
British Columbia CANADA
Member since 1/22/08
Posts: 728





In reply to wsu 1 fan



Date: 2/14/08 2:07 PM

Hi Colleen,

I can give you feedback on the Juki 734DE as it was my Christmas present this year. The whole reason I bought it was because I had tried the Bernina 1150MDA and loved it and in doing research found that the Juki 734DE was the same machine at a nicer price.

The very first project I did on this machine I changed threads and stitches no less than 5 times and had absolutely NO PROBLEM with tension or adjustments at all. Not one moment of frustration. Now I should say that I read the instruction manual from start to finish with the machine in front of me before I even turned it on. Often times I will find a tip about tension or something hidden in another area and that really helps eliminate most frustrations. This machine is really, really nice but I am comparing it to my mothers older Singer serger which was as temperamental as my tired, hungry 2 year old!!!

Sorry, no feedback on sewing with crochet thread or pearl cotton.

All the best,

BNF



wsu 1 fan


Intermediate
Member since 1/2/06
Posts: 497





In reply to Time4me



Date: 2/14/08 6:27 PM

Thank you BNF! This is actually the serger I'm leaning towards and you just confirmed that thought!!! I definitely have reached my wits end fighting with tension with my current serger!

Thank you so much for your feedback! Its greatly appreciated!

Colleen


------
"Never say never." I swore I would never touch a sewing machine after my Home Ec class as a freshman in high school...

Juki 2010Q, Juki F-600, New Home 443, Kenmore 19233, Simplicity SE3, Janome CP 1000, Juki 734DE, Singer 201-2, Singer 301A, Singer 201-2, Singer 401A, Singer Featherweight, Singer 15-91, Kenmore 1050 and Viscount Deluxe.

wsu 1 fan


Intermediate
Member since 1/2/06
Posts: 497





In reply to wsu 1 fan



Date: 2/15/08 4:26 PM

For those wondering , I just got off the phone with Kevin at Ken's Sewing Center. He told me that both the Janome Serger 634D and the Juki 734DE will handle crochet threads in both loopers! Now, just to decide...which is the hardest part!!! You would think I was buying a car!

Colleen

------
"Never say never." I swore I would never touch a sewing machine after my Home Ec class as a freshman in high school...

Juki 2010Q, Juki F-600, New Home 443, Kenmore 19233, Simplicity SE3, Janome CP 1000, Juki 734DE, Singer 201-2, Singer 301A, Singer 201-2, Singer 401A, Singer Featherweight, Singer 15-91, Kenmore 1050 and Viscount Deluxe.



Member since 12/31/69





In reply to wsu 1 fan



Date: 2/15/08 4:55 PM

Colleen,

I don't think you can make a bad choice here. The Juki sergers are well regarded. I have the Janome 634D and like it very much - sturdy, reliable, easy to thread (for me at least). The Juki does have the safety switch that prevents the serger from operating with the access door open.

Do you have either a Juki or Janome dealer in your area? I think that you should consider taking each machine for a test drive. Bring some of the heavier thread with you.


Betakin


Advanced
Arizona USA
Member since 4/22/04
Posts: 7282





In reply to wsu 1 fan



Date: 2/15/08 5:01 PM

It is a hard decision. Sometimes just sitting and serging on the machine and using it for yourself can make up your mind which one to choose.
If you don't have the chance to use the serger first, I would then compare the different features of each model. Juki comes with a multi purpose foot on the serger which is very nice to have for applying eleastic, tape and ribbon etc. It also offers a higher pressure foot lift than some sergers.
Prices vary too and having to weigh the different features against prices of models is also another decision. I wish you the best in making your final choice.

wsu 1 fan


Intermediate
Member since 1/2/06
Posts: 497



Date: 2/15/08 5:08 PM

Thank you Jenny for the feedback from the owner of the Janome 634D! It means a lot to me that you own this and regard it highly!

My closest Janome dealer is a two and a half hour drive (one way) and currently not an option for me to do...when I tried to do a Juki search, it wouldn't even come up! Talk about the boonies!

I am going to stew over it for tonight, and then will order tomorrow. I will let you all know what I decided!

Colleen


------
"Never say never." I swore I would never touch a sewing machine after my Home Ec class as a freshman in high school...

Juki 2010Q, Juki F-600, New Home 443, Kenmore 19233, Simplicity SE3, Janome CP 1000, Juki 734DE, Singer 201-2, Singer 301A, Singer 201-2, Singer 401A, Singer Featherweight, Singer 15-91, Kenmore 1050 and Viscount Deluxe.

wsu 1 fan


Intermediate
Member since 1/2/06
Posts: 497





In reply to Betakin



Date: 2/15/08 5:09 PM

Thank you Betakin! Since I don't have the option of sitting down and playing with either, comparing the options and features is what I'm relying on. They are both NICE sergers, and I know that I can't go wrong with either.

Now, the final choice.....

Colleen


------
"Never say never." I swore I would never touch a sewing machine after my Home Ec class as a freshman in high school...

Juki 2010Q, Juki F-600, New Home 443, Kenmore 19233, Simplicity SE3, Janome CP 1000, Juki 734DE, Singer 201-2, Singer 301A, Singer 201-2, Singer 401A, Singer Featherweight, Singer 15-91, Kenmore 1050 and Viscount Deluxe.

Betakin


Advanced
Arizona USA
Member since 4/22/04
Posts: 7282





In reply to wsu 1 fan



Date: 2/15/08 5:46 PM

I was just looking on line at the Juki you are interested in and it looks like it has the Micro safety switch. I found a chart comparing which Juki models have this feature. I believe it is the same feature that is offered on the Juki made Bernina models and it is a "great" feature. By just using this switch the stitches will automatically hug the seam so they won't be loose. With most sergers this can be achieved by making different adjustments with the width or byte or even stitch length. I think this Micro feature would be very nice to have but I am sure probably adds to the price of the serger.



Member since 12/31/69



Date: 2/15/08 6:00 PM

FWIW, They don't seem to give the preser foot clearance/lift for the Janome 634. I measured mine it's about 6.5 to 7mm
Printable Version
* Advertising and soliciting is strictly prohibited on PatternReview.com. If you find a post which is not in agreement with our Terms and Conditions, please click on the Report Post button to report it.
Altering Pants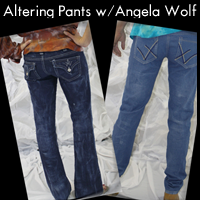 Create a Jacket Muslin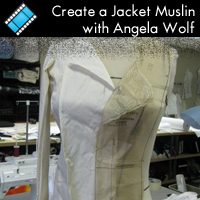 Simplicity 2176

by: tanyamaile
Review
Favorite Things Little Sleep Well Pattern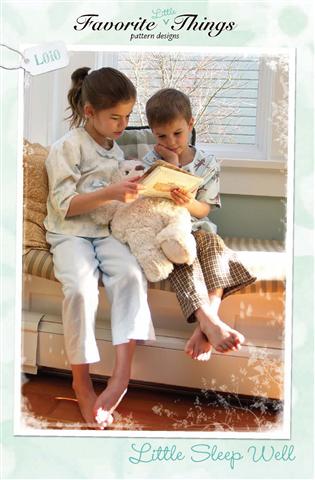 Buy Now
Making Patterns from Existing Garments - A CD book by Kenneth King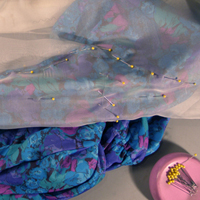 Buy Now
Vogue Patterns 2929

by: retrokarro...
Review