Kim Winson


North Carolina USA
Member since 2/2/02
Posts: 693
Skill: Intermediate



Date: 3/13/08 1:07 AM

Hey gang:
I'm currently reading the compendium of The Tightwad Gazette (borrowed from the library, of course!). For those who are unfamiliar, it was published for maybe 15 years by a couple who lived on one modest income (mom stayed at home with 6 kids by mutual consent of both parents), put about $40,000 in savings, and never went on public support.

I saw the book in the library last week so I borrowed it to learn some new strategies, especially with my food bill. I never eat out, I live by myself, I eat healthy but my weekly food bill is $30-50 dollars a week. Which I think is crazy but, sigh, I can't get it below that #. My achilles heel is convenience packaging, especially for lunches. I am usually short on time so I will spend more money on things that come in single serve packages.

So anyway, browsing through the book, I found some interesting tips that I want to try out. I thought I would share with ya'll and swap "tightwad" tips.

1) Re-use ziploc type bags. An easy and fast way to clean them is to turn them inside out and wash them in the washing machine. While I haven't tried this yet, I would toss them in to a lingerie bag to keep them all together (because I KNOW that I would forget and just throw everything into the dryer).

2) To make a mirror or a windshield fog-free, apply liquid soap to said object and buff with a clean cloth/rag.

3) Check with your local dry cleaner for orphaned clothing. You can probably get it for the cost of cleaning the garment. Also, if you don't keep the hangers and bags, ask if the dry cleaner will give you a discount for returning them. (I always return the hangers because I don't like wire hangers, but on my next trip the cleaner I'll definitely ask if they give me a discount for returning them!)

4) Ask your local library if you can have the old magazines that they throw out. You can keep the ones that interest you and recycle/freecycle the rest.

5) Use empty tissue boxes as plastic grocery bag dispensers. I definitely like this idea because I'm too cheap to buy one, too lazy to make one, and the plastic bags are threatening to take over my cabinet space...

6) Another use for empty kleenex boxes: grab a new roll of TP, remove the cardboard tube, insert the roll into the box, and pull the TP from the *inside* of the tube. Voila, uber cheep "kleenex".

7) The author recommends a book called "Cut your Grocey Bills In Half" by Barbara Salsbury. This book is available used on Amazon and there also seems to be a more recent version as as well, titled, " Beating the High Cost of Eating." I am definitely looking into this book!

8) Wash clothes more often. This one can be tricky. If you wash clothes more often, you need fewer clothes. And therefore spend less money on clothes. You also need less storage space. Depending on the cost of energy (and whether you use the dryer), doing laundry everyday or every other day may or may not be cheaper. Now, being a sewer and a fashionista, this is one tip that I like but will probably never use. I like clothes too much. I especially like "new" clothes. Being a sewer, I can indulge in that without spending a lot of money. But I am running out closet space. But the author pointed out that by doing laundry more often, she could get away with only have two pairs of jeans for each child for the whole school year.

9) Have a "casserole" baby shower. I like this one especially for parents who already have one or two children (especially same sex). Each guest brings a frozen casserole as their gift to the mom, that way, when the hectic neonatal time rolls around, the parents will have a good supply of ready-made food in the house.

There were also some "tightwad" recipes that I'd like to try out. An especially good tip was for making your own low-fat ground beef crumbles. this recommendation came from the beef council healthy food is so darn expensive. What you do is you brown the beef (add garlic or onion if desired). Then, using a slotted spoon, transfer to a plate lined with three layers of paper towels. Blot the top with another towel. Wait a minute, then blot again with a fresh towel. Transfer the beef to a colander or strainer and pour a quart of hot tap water over the beef, stirring the beef while doing so. The let the beef drain for 5 mintues and use in whatever recipe you desire. The beef council stated you can take regular ground beef, which has 18g per serving, and reduce the fat to 6g per serving. What a great idea.

Kim

------
Feeding myself for about $3.70 per day at http://mostlyhealthyrecipes.blogspot.com/ ; I update the blog weekly with my adventures in cooking cheap, healthy meals.



Leora


Member since 2/7/04
Posts: 2176
Skill: Intermediate
Body Type:




In reply to Kim Winson

Date: 3/13/08 1:29 AM

You might enjoy Mary Hunt's www.debtproofliving.com blog and forum. Her daily email (www.everydaycheapskate.com to sign-up) is great!

------
Leah

My blog:
http://www.journeytocouture.com

My idea of housework is to sweep the room with a glance.

yorkshire lass


UNITED KINGDOM
Member since 3/23/06
Posts: 414
Skill: Intermediate



Date: 3/13/08 9:55 AM

Hiya Kim

I bake once a month and freeze all the cakes and so forth. It works especially well with muffins. This way you only run the oven once. It works out much cheaper to bake them than to buy them. I can make twelve muffins for less than £1 but would have to pay £1 for four in the supermarket. Larger cakes get cut in half and frozen.

Similarly, I will have a huge cooking day and freeze the results. Stews, pies, lasagne that sort of thing. Stews and similar go into old margerine tubs (they stack nicely in the freezer and hold enough for one person). This way I have the oven on for about four hours but will get enough food from that session for twelve to sixteen meals, depending on what I make. Pies get cut up into single size servings and cling filmed, Lasagnes go in single size silver foil trays, soup in plastic bags stood inside something square then taken out and stacked up when they are solid enough to stand up. I have been known to cook and mash several pounds of potatoes at once and freeze them in single servings.

If fruit is in season I will buy lots and freeze it for later use in pies and crumbles. Likewise, if there is a vegetable that I like which is expensive, such as celeriac, I will buy it if it is marked down, cook it that night, and freeze it in single serve boxes.

Anything with pasta, noodles, or a baked potato is quick and easy as well as being cheap to make. Tinned tomatoes with whatever vegetables you have make a cheap and delicious meal over pasta.

I do buy convenience stuff, but only things like vegeburgers, individual pies or quiches, never ready meals (since I could usually eat two at a sitting and go back for a third). These sorts of things work out quick for when you get home since they can be cooking in the oven whilst you prep and cook the veg to go with them. However, from a fuel efficiency point of view, if you have to oven cook them, they aren't that good since they sit in solitary state in the huge oven looking silly. I try to put something else in with them if it makes practical sense to do it, but I most often can't.

A quick "out the door cos I'm late" packed lunch would consist of a packet of cup a soup, two slices of bread (from the freezer, bought pre-sliced) and a frozen muffin. Couple of pieces of fruit (in season since that is cheapest) for munching on at coffee time.

I plan my menus for a month in advance, and stick to them more or less rigidly. I buy enough food for those menus and nothing else. I am trying to shop once a fortnight which I am hoping will reduce the number of impulse purchases (usually baked goods, sweeties, alcohol and convenience foods) that make it into the house.
Never, ever go food shopping when you are hungry. I go at 5.30 am, which has the advantage that you are the only one in the shop so can be in and out very, very quickly and I am NEVER hungry at 5.30 am. However, all my workmates will testify to the fact that I am certifiably mad for getting up at such a time. It's usually part of my sewing time actually, I just sacrifice it so I can eat.

I have many, many others but I won't bore you with them.

Hope that helps

Jenni

------
http://sewyld.blogspot.com/

Chocolate is the answer... what was the question again?

Mufffet


Vermont USA
Member since 8/14/05
Posts: 12460
Skill: Intermediate



Date: 3/13/08 10:04 AM

Not everyone wants to do this, but if you go vegetarian, you can make many really good, tasty dishes from the most mundane of ingrediants. Beans and rice, potatoes and other grains, peas, etc. Your costs will be in cheeses and other dairy you may want. You don't have to buy the expensive "designer" vegetarian stuff. I was vege for over a year some years ago and I actually preferred it, and I lost weight.

The best tip I have is DO NOT SHOP HUNGRY OR AT NIGHT. That's when I tend to do the impulse buying.

I don't drive much. I drive to work and back, but I don't need nor want to "hit the mall" as so many do for "fun?" So - that keeps impulse buying down.

Buy basic cleaning supplies, you don't need the glitzy cleaners now on television to get the house clean.

AND, if you do the house finances, always keep the rest of the household thinking you have less than you do - that way there is a little cushion for emergent needs.

You probably already know that money spent on making your own clothing is money well spent on things that will last.

I'd rather save a bit here and there for something of quality than buy something right now that is junk.

Don't acquire pets - they are expensive. Sigh - ask me how I know!! One for company is enough.

Have a good time with research on saving - good luck!

------
"Be kind whenever possible. It is always possible."
--Dalai Lama

I have sewing machines

PhyllisC


Massachusetts USA
Member since 8/2/02
Posts: 2006
Skill: Advanced



Date: 3/13/08 10:10 AM

I always water down liquid dish detergent and shampoos by almost 50% - and they work just as well.

Phyllis

------
Sewing = Fashion
http://coudremode.com/

Luck happens when preparation meets opportunity.


EleanorSews


Board Moderator
Member since 7/26/07
Posts: 5347
Skill: Advanced
Body Type:






In reply to Kim Winson

Date: 3/13/08 10:47 AM

Don't go shopping for amusement is perhaps the best strategy. During the past 4 years with my Mom, I would stop at the supermarket on the way home when I was tired. I bought only what was on my list and ragged myself home. Trips to JoAnns and stitchery shops evaporated except for items that I needed to complete some project. Besides, I was just too tired to go out shopping. I was surpirsed by the fact that frequent eating out and carrying home dinners did not impact our monthly expenses but essentially we just traded one way of spending for another.

If you rent movies, see what you rlocal library has. At ours you can check out fairly recent releases and it's free, like a library book.

Pay your bills on time. Use a credit card only (1) for emergencies and (2) if you plan to pay it off when the bill comes. Years ago when the kids were in college and one in private school for a few years, we went on a cash diet. If we had the cash after saings were put aside, we could spend it; if we were tight on cash, we could not spend it.



------
"We don't see things as they are, we see them as we are." Anais Nin

"Attitude is the difference between an adventure and an ordeal." unknown

smockinggrandma

Member since 1/30/06
Posts: 72



Date: 3/13/08 10:51 AM

My husband was in college when we married 39 yrs. ago and our budget was tight. (DH has always been and still is a tightwad so things haven't changed much for me). We would get catalogs in the mail and DH would tell me to look through them and if I found something that I really couldn't live without, we could buy it. That worked so well on my mind that still today when I am shopping it is hard for me to buy something unless I think I can't live without it.

Sew Confused


Member since 7/13/07
Posts: 2655
Skill: Intermediate





Date: 3/13/08 10:58 AM

I'm on the fence about the tip to do laundry more often so that you need fewer clothes. More washing means the clothes will wear out faster and need to be replaced more often. So I'm not sure if that's a real savings.

If you don't care how good your clothes look, I guess that's okay. But I hate it when my clothes start to have that tired look.

------
Paula

"In Seattle you haven't had enough coffee until you can thread a sewing machine while it's running."
- Jeff Bezos, Amazon.com founder

Visit my blog at www.sewconfused.blogspot.com

tourist


British Columbia CANADA
Member since 7/23/07
Posts: 6591
Skill: Intermediate



Date: 3/13/08 11:07 AM

Brown bag lunch and don't buy individually packaged anything. Spend a couple of minutes a week prepacking your cookies, veggies, etc. into lunch sized containers so you can just grab those as you dash out. I make soup, stew chili etc and freeze it so I can take it to work with me. Old fashioned oatmeal (not instant) for breakfast saves a bundle.

I am making u-brew wine now. Not as cheap as doing it at home, but still very economical. Of course, we end up drinking more wine...

I cut all my dryer static sheets in half when the box is new. Half a sheet is plenty, at least out here on the coast where it is dampish. And then you don't get that sort of slimey coating on everything.

Thrift store for muslin fabric .

------
http://bgballroom.wordpress.com to follow the progress on my next ballgown.

kkkkaty


Utah USA
Member since 12/7/05
Posts: 2796
Skill: Intermediate



Date: 3/13/08 11:39 AM

Hmmm. Random thoughts

I only run the dishwasher when it's full, and generally also also the clothes washing maching. It takes the same amount of energy to run it whether it's full or not, so it might as well be full.

I identified a thrift shop in my area that seems to get donations from more prosperous people. It benefits a non-profit, so their prices are pretty low. I buy many clothes there; I have two Pendleton blazers, spotless and really beautiful, pockets never even cut open, $5 each. Two wool and silk Pendleton skirts, also about $5. Annt Taylor pants, maybe $6. A very nice Coldwater Creek denim dress, silver (ish) buttons, about $10, maybe. And so on. I think you get the point......

I very rarely buy books anymore, although I love them. Use the library for that and also for DVDs.

Carpool. Buy a small, fuel efficient car and use it for commuting. Pay it off and keep it for a long time. Buy a used car instead of new.

Pay off any credit card bills immediately to avoid finance charges. Avoid anything that has a finance charge, period...

Have money taken out of paycheck and put directly in savings; keeps me from spending it.

I know there are more but that's it for now

------
Viking Lily 545
Viking Ruby
Bernina Activa 210
Brother 1034d

Printable Version
* Advertising and soliciting is strictly prohibited on PatternReview.com. If you find a post which is not in agreement with our Terms and Conditions, please click on the Report Post button to report it.
Online Class
Sew a Designer Unlined Jacket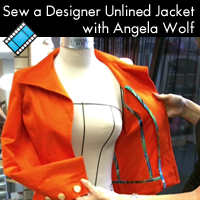 Online Class
Fun with Fitting - BODICE w Darts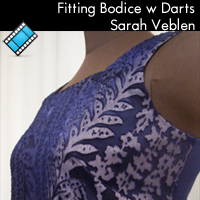 Butterick 5950

by: mimi g.
Review
Silhouette Patterns 312

by: Annette Wr...
Review
Favorite Things Uptown Coat Pattern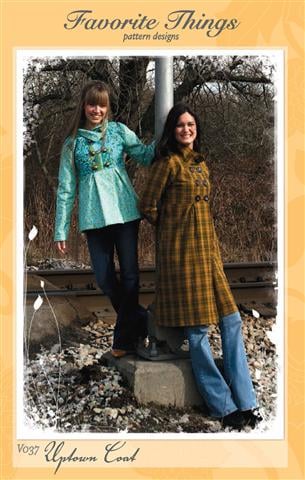 Pattern Details
Sewing Workshop Zona Jacket Pattern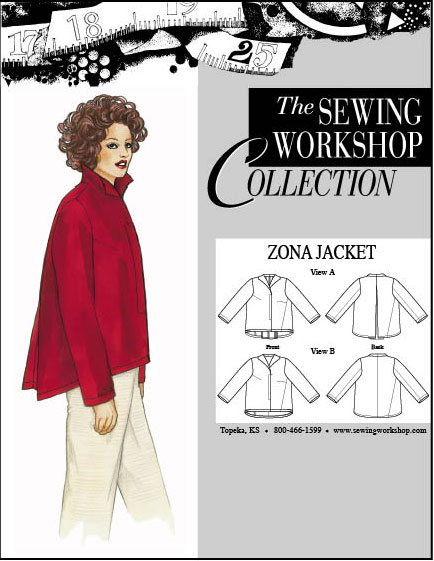 Pattern Details