Sue Anfang


Advanced
Ontario CANADA
Member since 4/8/02
Posts: 875



Date: 4/16/08 8:38 PM

OK everyone, I need some help. I'm getting married June 8th and it will be an extremely small, casual civil ceremony. I'm thinking about making this dress: in a sari fabric.

Having worked in a fabric store, I called one of my previous co-workers who is Indian who recommended a store (there are lots in Toronto). I'm not sure the store clerk understood what I wanted. The store is basically stacks of what look like folded scarves, with no signage (they are tagged with a price, however) . Having looked at a few silk ones, I'm leaning towards some with embroidery vs. heavy embellishments which will be hard for pattern placement. Colourwise, I'd like a saturated colour & will probably line it.

Any advice? It was slightly mystifying and confusing.....now I'm not sure if I even need a silk one, or could use something else!! Thanks, Sue (the tall white chick in the sari store!)

------
http://sewstashsew.wordpress.com/

Sue who used to be Sue Wilson

squirrellypoo


Advanced
International UNITED KINGDOM
Member since 3/27/05
Posts: 1618



Date: 4/17/08 5:56 AM

Cidell sewed with sari fabric recently and she posted photos of the different lengths you get in a suit kit. She might be able to help out? I'm absolutely surrounded by sari shops (I could hit about 15 within a 2 minute walk) but it's embarrassing to admit that I've never sewn with any before.

------
www.fehrtrade.com

MissCelie


Maryland USA
Member since 8/24/02
Posts: 2142
Board Moderator





In reply to squirrellypoo



Date: 4/17/08 7:50 AM

Good memory! I did and I do. My friend Sumathi gave me the names for all three pieces, but of course I can't find that right now. Hopefully Deepkia will chime in and let you know what to ask for. But, I recommend the embroidered fabric -- if it's not to stiff for your dress. Mine is completely backed with interfacing / stabilizer. But, it's the prettiest of what I have. And likely the easy to construct a garment from.

And, if they have the the 'kit' grab it! The coordinating fabrics would be very cool in this pattern (which I myself finally bought two weeks ago).




------
Cidell
www.missceliespants.com


m/m


Intermediate
New Jersey USA
Member since 4/4/05
Posts: 408



Date: 4/17/08 7:54 AM

My husband's from India. I'm not so familar with the saris in shops in the west but I do know what they sell in India. I'd go with woven in or applied borders, not heavy embroidery and beading on the fabric itself because you'd need to be sure that all of the threads were secure in the seams. You might also be able to get a length of the embroidered borders that the sari shops should be selling to add to plain cloth saris for trim and use it around the hem and possibly around the neckline of your dress. Saris are generally six yards long by about 45 inches wide. Also with a sari you will have a section of fabric with a wide, elaborate crosswise border on the end that goes over the wearer's shoulder. Your dress pattern (very cute, by the way!) wouldn't take full advantage of that part of a sari so the applied borders might be a better choice. Another possiblity would be to use the wide border in some other way - maybe as part of a coverup. Also, if the hem of your dress isn't cut on the straight lengthwise grain of the fabric, you'll have problems using the borders woven into the sari; again you might be better off using applied borders. Lining: depends on the weight of your fabric and the way you want the fabric to fall. Whatever you choose, you'll be a lovely bride! Best of luck.

Brillig

Washington USA
Member since 4/6/08
Posts: 218





In reply to Sue Anfang



Date: 4/17/08 7:59 AM

Quote: Sue Wilson
I'm not sure the store clerk understood what I wanted. The store is basically stacks of what look like folded scarves, with no signage (they are tagged with a price, however) . Having looked at a few silk ones, I'm leaning towards some with embroidery vs. heavy embellishments which will be hard for pattern placement.

Any advice? It was slightly mystifying and confusing.....now I'm not sure if I even need a silk one, or could use something else!!


I have often been the tall white chick in the sari shop, so I know how you feel

The piles of folded fabrlic that look like scarves are either actual saris or "suit lengths". Saris are usually 6 - 9 yards long and appx 45" wide. Some saris are decorated with embroidery, beading, sequins, or 'woven in' patterns and embellishments. Saris often have a more ornate section at one end which is usually about 30" long. "Suit lengths" are usually appx 4 yard pieces and are intended to be made up into a tunic and pants set often worn by Indian women . The marked price should be for the whole piece of fabric (not by the yard). In sari shops, only fabric that comes on a bolt and must be cut is sold by the yard. The precut fabrics (that you thought looked like folded scarves) come as a length. You have to buy the whole thing.

I have made many garments out of saris, and like them for this purpose. There is a huge range of styles and quality, from the 100% silk saris encrusted with embroidery, beading, goldwork, sequins, etc (often intended for weddings) to the plainer silk ones with perhaps just a nice border, to the synthetic ones with a woven in design in metallic thread. All could work for your wedding dress out of the pattern you posted, it just depends on how fancy you want it to be and how much you want to spend.

Will you make the dress the length shown on the pattern? If so, one sari should be plenty enough to make the dress, depending on how you plan to lay it out. Even one suit length might work if it is in a pattern that is the same all over. If you plan to lengthen the dress to make it floor length, you would need two suit lengths. You might be able to get a long dress out of one sari, but it would depend on the design on the sari and how you plan to lay out your pattern to utilize the design elements of the sari. Worst case scenario you might need two saris.

Keep in mind that saris are usually not just 6 - 9 yards of fabric that is all totally uniform in pattern. The decorated bits often change throughout the length of the sari. So when deciding which one will work for you, you need to UNFOLD the sari and look at the whole length.

Ask the clerk how long it is (how many yards). If she doesn't know, measure it yourself. This is true for both saris and suit lengths. Also measure the width, since saris vary from 42" to 49" in width. Look at the unfolded sari and see where the various design elements are located. Does the pattern run the full length of the sari? Is it all the same? Are some areas more ornate? Are some areas missing embellishment (this is common and intended). After taking stock, how much useable fabric is there for YOUR purpose? Are there any cool design elements from the sari you can incorporate into your garment? (For example, I sometimes cut the bodice out of the super fancy end bit, centering the bodice front and back on an ornate motif... I have also used this fancy bit to make sleeves, a belt, a sash, etc). Also, you can cut a pattern so that the ornate sari border is at the hem of your garment, depending on your pattern.

You will also need to really understand your pattern, the shape and size of the pieces and the layout. I suggest you buy the pattern, study the cutting layout, and either cut out or at least measure all the pattern pieces so you can tell if they will fit on the sari length in a way that is pleasing. I would make note of the rough measurements of each piece so you can tell if they can be laid and cut out the way you want. You could even take the pattern pieces with you and fiddle with the layout right there in the shop on the sari you are considering.

Making a garment out of a sari usually requires more planning and effort than just buying yards of continuous fabric off a bolt would, but the results can be stunning, rich looking, and totally unique. Definately worth the extra effort in my opinion.

------
Be yourself, everyone else is already taken.
--Oscar Wilde

Sue Anfang


Advanced
Ontario CANADA
Member since 4/8/02
Posts: 875



Date: 4/17/08 8:14 AM

Wow, thanks for the help. I love the idea of the DIY sari kit, I wonder if they have a specific name in North America (I didn't see those in this shop, but perhaps they were upstairs where the suits were -- I didn't go up there)

Great idea about looking at the pattern layout before going to the store, I think my pattern choice is good for a sari because there are small bodice pieces to lay out on the embellished areas to take advantage of border designs. I planned on staying away from the sequinned/beaded ones because they would be too hard to work around.

Thanks! If anyone could shed light on what to ask for for DIY Saris, please let me know!!

------
http://sewstashsew.wordpress.com/

Sue who used to be Sue Wilson

Kellie R.


Intermediate
Member since 7/4/07
Posts: 1668
PR Weekend Volunteer



Date: 4/17/08 8:21 AM

I'm working with sari silk for the first time. I don't know a lot about the varieties that are available. The piece I have was cut on clearance, and just under 2 yards.

It is slippery and frays. Underlining with silk organza has made it easier to handle while strengthening the seams. I've tried to get it seamed up quickly to stop fraying. I don't have a serger and have been using an overcast for the seams.

You can read more about the dress on my blog here here. Good luck!

------
A bad day in the sewing room is better than a good day at the office.

Getting through life, one stitch at a time.

http://when-ladies-dressed.blogspot.com/

Deepika


Intermediate
Massachusetts USA
Member since 11/28/01
Posts: 11691
Founder



Date: 4/17/08 8:25 AM

What Cidell is talking about is a 3 piece fabric kit which is often sold as a set in india to make Salwaar Kameez outfit. What it is, is usually about 2.5 meters print, 2.5 meters solid and about 1.5 meters or more sheer fabric to be used as a dupatta or a scarf.

Most women in India get their salwaar kameez stitched to size so this set is sold this way. Let me find a photo of a salwaar kameez outfit. I'll post that in a few minutes.

Now, for your dress, I recommend a sari with no border and something which has some sort of embellishment all over. I have a sari like this which has thread and bead work all over. I am thinking of using that for a dress too. Most modern embellished saris are either on chiffon or georgette.

So when you go into the store, tell them your color preference then tell them the material (silk or chiffon etc) and then tell them that whether or not you want border. Ideally they should be able to help you out.

Ok here's one of my salwaar kameezes. See how the shirt and the bottom are the same color and the scarf is coordinating? But this is no hard and fast rule. They can be pretty much anything. The color for the bottom can be a contrasting color also.

Organge Suit
-- Edited on 4/17/08 8:36 AM --

------
- Deepika
Founder, PatternReview.com
Blog: http://www.deepikablogs.com

Brillig

Washington USA
Member since 4/6/08
Posts: 218



Date: 4/17/08 8:50 AM

While both are very beautiful, a sari and a "suit" are different things. A sari is one long piece of fabric wrapped around the body and draped in a certain manner. An Indian "suit" consists of three pieces, a tunic, pants and a long scarf.

Sari

Ladies Suit

The fabric in Cidell's pics that a friend brought back from India is a suit kit. The fancy salmon and gold fabric is to make the tunic (kameez or kurta) out of, the beige fabric is for the pants (salwar), and the two tone piece is for the scarf (dupatta).

-- Edited on 4/17/08 8:57 AM --

------
Be yourself, everyone else is already taken.
--Oscar Wilde

Brillig

Washington USA
Member since 4/6/08
Posts: 218

1 member likes this.




Date: 4/17/08 9:05 AM

I see Deepika already answered the question and made the same point I was trying to make while I was spending 30 minutes trying to figure out how to create a link!



------
Be yourself, everyone else is already taken.
--Oscar Wilde
Printable Version
* Advertising and soliciting is strictly prohibited on PatternReview.com. If you find a post which is not in agreement with our Terms and Conditions, please click on the Report Post button to report it.
Put it on the Bias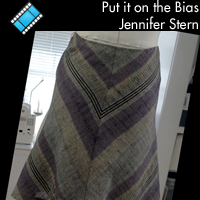 Fun with Fitting - BODICE w Darts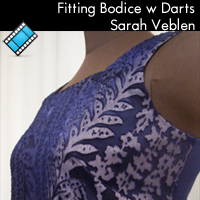 McCall's 5963

by: QuikSew
Review
Oliver + S Red Riding Hood

by: justinsbri...
Review
Islander Sewing Systems Moebius Scarf Pattern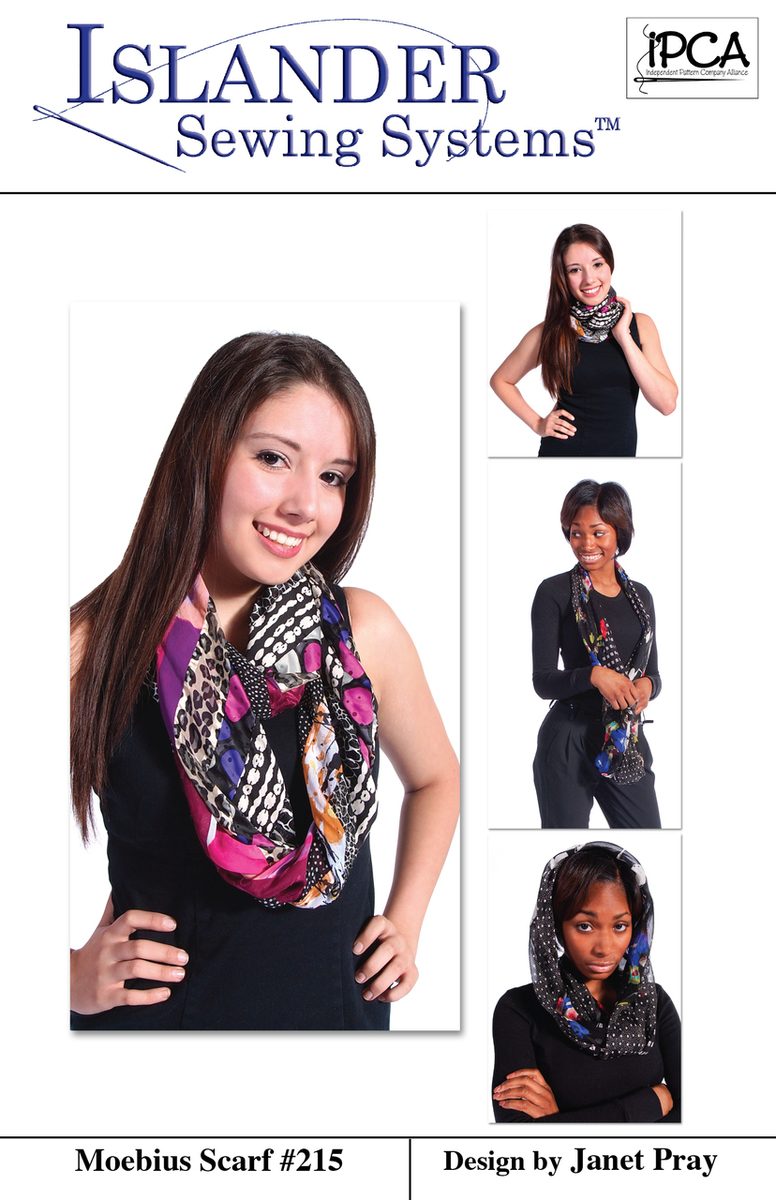 Buy Now
Lolita Patterns Olive Peplum Top Pattern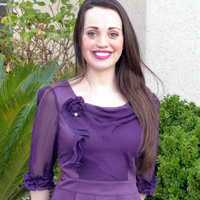 Buy Now