Leslie in NZ


NEW ZEALAND
Member since 12/24/05
Posts: 436
Skill: Advanced Beginner



Date: 5/24/08 3:03 PM

I am going to visit my brother for 1 1/2 weeks in August. He is NOT interested in sewing, so I will not have very much time to do sewing related things. Are there any special stores I should try to get to? I will be in Tsawwassen.

I grew up in British Columbia, but not in Vancouver, although parts of my family have lived there for 30 years so I know it reasonably well. But I don't know the sewing related places, so please help.

------
Leslie (Auckland, NZ)

Vivienne


Member since 6/29/04
Posts: 1316
Skill: Intermediate
Body Type:




Date: 5/24/08 3:23 PM

I vaguely recall Tsawwassen has a few good quilting shops. But the three real treats in Vancouver are Dressew, the button store downtown and Fabricana.

Dressew - found right downtown in the Gastown-Chinatown area. Dressew is extremely accessible by public transit. But if you're from BC, you'll also know this area as "The Lower East Side". The fantastic selection of fabric, zippers and buttons at great prices makes up for passing through one of Vancouver's more colourful neighbourhoods in my mind but I know not everyone likes to be approached by panhandlers, etc.

Across the street from Dressew, you can find Sophia Books. If they've not been scooped up by ravenous local sewers, Sophia carries Burda World of Fashion, a swack of Japanese sewing magazines and the Marfy catalogue.

Down the street a few blocks from Dressew is a FANTASTIC button store who's name escapes me.

Fabricana is a giant store with locations in Coquitlam (in the big box store area) and Richmond. I love this store but for the life of me can't figure out how to get there via transit.

------
Cheap fabrics, like cheap shoes, are a false economy.


Leslie in NZ


NEW ZEALAND
Member since 12/24/05
Posts: 436
Skill: Advanced Beginner



In reply to Vivienne

Date: 5/24/08 6:25 PM

Hi Vivienne

Thanks for that. The public transit info is particularly interesting. My brother doesn't like to drive downtown much, but he would be up for a day out on the bus. He loves books, so I can probably park him at Sophia Books while I look in the other stores.

The Richmond Fabricana is quite close to where he lives (close by Vancouver standards anyway) so I do manage to get there. I did not realise it was one of the better stores.

Last time I was in Vancouver I saw a yellow page ad for a designer fabric clearance store somewhere. Do you know anything about that?

------
Leslie (Auckland, NZ)

vespabelle


Oregon USA
Member since 9/18/03
Posts: 425
Skill: Intermediate



Date: 5/24/08 9:24 PM

Dressew is pretty awesome. Every color elastic, in every version, plus zippers galore!

The "Little India" section is also good for fabric (and not just saris.)

------
-*-*-*-*-*-*-*-*-*-*-*-*-*-*-*-*-*-*-*-*
Scooters are my bag, baby.
http://vespabelle-sews.blogspot.com

Michelle T


British Columbia CANADA
Member since 8/24/02
Posts: 4925
Skill: Intermediate



Date: 5/25/08 12:22 PM

I was in Dressew just yesterday. You have to remember to take cash, they do not accept credit cards. Downstairs in the clearance area most the fabrics were $4.00/m or less.

Another not to be missed shop is Gala on Granville just north of 16th. Absolutley beautiful fabrics, not a discount place, but a place to oooh and ahh over incredible fabrics. This a also an area of boutiques and galleries, if you are interested in art.

------
Proud parent of a Dwight International School Honour Roll Student

tourist


British Columbia CANADA
Member since 7/23/07
Posts: 6786
Skill: Intermediate



Date: 5/25/08 6:44 PM

My DD raves about Dressew, though I haven't made it there yet. Just to be clear on directions, it is called the "downtown east side" - th "lower" east side is in New York city. DH calls it that, too and gets one of these

from city savvy DD.

------
http://bgballroom.wordpress.com to follow the progress on my next ballgown.

Leslie in NZ


NEW ZEALAND
Member since 12/24/05
Posts: 436
Skill: Advanced Beginner



Date: 6/6/08 4:41 PM

TEXTILE CLEARANCE HOUSE is the ad I remember seeing in the yellow pages last time I was in Vancouver. I have just googled it and there is no website and very little information, although a few hits on blogs saying they have good cheap fabric.

Does anyone know anything about them?

------
Leslie (Auckland, NZ)

Brillig

Washington USA
Member since 4/6/08
Posts: 218



In reply to Leslie in NZ

Date: 6/6/08 6:21 PM

Quote: Leslie in NZ
TEXTILE CLEARANCE HOUSE is the ad I remember seeing in the yellow pages...Does anyone know anything about them?

I often make a stop at Textile Clearance House whenever I am in Vancouver (if I have time after Rokko's and the rest of what my Canadian sewing friends call the Sari District but others here at PR seem to be calling Little India).

Textile Clearance House is a very mixed bag. They sometimes have great fabrics and great deals, other times not so much, so is very hit or miss imho. However, some of the "hits" are great and make it worth checking out on many of my trips.

As far as them being a "designer clearance store"..... well, sorta. I'd say they have more home dec designer clearance fabric than garment weight fabric, as a general rule. That said, I have found some FANTASTIC bargains on nice, garment wieght fabrics that were probably designer left overs. For example, a few years back they had some nice linen/cotton blend (60% linen/40% cotton) for either $1.50 or $2.00 a yard. Some of the colors were nice, some iffy, but it was a very nice quality fabric, so I bought about 100 yards of it. Dyed the colors I did not like using procion dyes, and they came out great "new" colors.

Textile Clearance House is right down the street from Rokko's (one of my favorite fabric stores), I think they are both on Fraser, but about 10 -20 blocks apart. We always go by car, and there is parking.

Both of these stores are fairly close to the Sari District, which is the number one "must see" sewing stop I would recommend in Vancouver. The Sari District is centered on 50th and Main. Parking a little harder, but always possible and we always have found a free spot (on the street) if paying for parking is an issue for you. There are dozens of stores all packed together in about a 4 block radius, most of them right on Main St.

I suggest you talk your brother into making it a "car day" and hitting the Sari District, Rokko's and Textile Clearance House.

------
Be yourself, everyone else is already taken.
--Oscar Wilde

tourist


British Columbia CANADA
Member since 7/23/07
Posts: 6786
Skill: Intermediate



Date: 6/6/08 7:16 PM

I think the locals call it "Little India." I know of people who come here from India to visit who always make a point of shopping there. It seems like "bringing coals to Newcastle" as they say, but I guess their silks are worth the stop!

------
http://bgballroom.wordpress.com to follow the progress on my next ballgown.

Brillig

Washington USA
Member since 4/6/08
Posts: 218



In reply to tourist

Date: 6/6/08 7:54 PM

Yes, the Sari District/Little India has lots of great silks at nice prices (and unlike traditional, chain fabric stores, they are even willing to "negotiate", especially if you are making a substantial purchase).

You can find many of the same silks you can find at regular stores, usually for much better prices. But one of the big draws for me is that you can find silks in colors and pattens I never see anywhere else. Especially shot silk, which I have a soft spot for (ok, to be honest, I am a shot silk junkie.... I find it SO appealing I can almost never pass it up). Lots of shot silks available, some in super unique combos that I never see in even high end stores in the USA.

If you are into prints, especially the "mod" type of prints that are so popular this season, they have lots and lots of those, most in prints you will never see at any US store because they are made for the Indian consumer market. Most are synthetics (not cotton), but that is what is in style at the moment anyway. Lots of nice print and solid sheers and chiffons too.

You can also find some great velvets and velveteens (Rokko's has the best selection of velvet), and some interesting garment weight brocades if those are on your shopping list.

Finally, they have lots and lots of fantastic trims, most like nothing you can ever find in the USA.

If you like Indian food, take a break during your shopping day and have lunch at Pabla's Himalayan (corner of either 49th and Main or 50th and Main). They have a nice buffet.

And if you do make it a "car trip" day, I am reasonably sure there is another mainstream fabric store in the area, about a mile north of Rokko's just off Fraser. Tropicana? Fabricana? I'm sure a local will chime in and clarify.

------
Be yourself, everyone else is already taken.
--Oscar Wilde
Printable Version
* Advertising and soliciting is strictly prohibited on PatternReview.com. If you find a post which is not in agreement with our Terms and Conditions, please click on the Report Post button to report it.
Online Class
The Contemporary Couture Jacket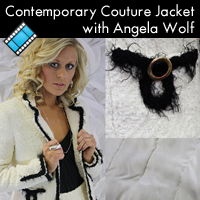 Online Class
Leather 101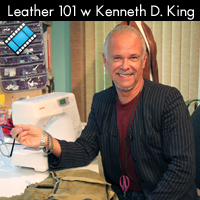 BurdaStyle Magazine 02-2008-119

by: Deepika
Review
Simplicity 8809

by: Pattycraft...
Review
Sew Chic The Tia Dress Pattern (ln1312)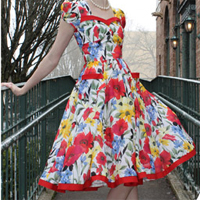 Pattern Details
You Sew Girl Sling Pattern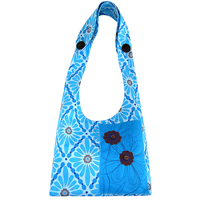 Pattern Details