ElizabethK


Member since 3/28/08
Posts: 84
Skill: Intermediate



Date: 6/1/08 0:23 AM

I'm in the market for a new serger with coverstitch capabilities, and I was able to test drive an Elna 745 and 945 today. I'm leaning toward the 745, because it's less pricey, but I thought they were both great machines and I was really impressed with the quality of stitches produced.

Owners, can you please tell me your experiences with these machines, particularly the 745? There don't seem to be a lot of reviews on the 745, so I wanted to ask here. I'm looking at upgrading my serger (a Singer Merrittlock 14u44), and I really want to be able to do a coverhem, but I'm not sure if I need a combo machine or two separate machines. How have you found switching back and forth between serger capabilities and coverhem capabilities on the 745? We switched it back and forth at the dealer, but, of course, I can't really tell how that will work out during actual sewing.

If I do get it, and, down the road, decide that I do end up needing separate serger and coverhem machines, would this be a good stand alone serger? I was very impressed by it, so I would think so, but please share any of your thoughts. Thank you!

MareeAlison


International AUSTRALIA
Member since 6/6/05
Posts: 2618
Skill: Intermediate





In reply to ElizabethK



Date: 6/1/08 2:12 AM

I don't own the 745 but I did try it out when I was looking for a combined machine. I didn't purchase it for one reason - here in Australia there is very little backup for Elna, or that I can find. So I bought a Pfaff which is very similar but doesn't have the variety of Coverstithces that the Elna does. There were some fantastic features on the Elna (it is much easier to thread the needles than the Pfaff) and there is a member of PR (formerly Kylnne2 but she's changed her username and I can't remember it now) who is very knowledgeable about it, owns one and swears by it.

One came up for sale recently and I was tempted to buy it but I couldn't justify another machine so I let it go. I do still think I would have been very happy with it though. Sorry I can't help more.

ETA - I personally wouldn't worry about going up to the 945 - the computer doesn't really help IMO, though I'm happy to be corrected. They have stopped selling it here.
-- Edited on 6/1/08 2:13 AM --

------
Maree - Sydney, Australia

Betakin


Arizona USA
Member since 4/22/04
Posts: 7282
Skill: Advanced



Date: 6/1/08 3:12 AM

Hi Maree, Janome has now taken over as Mother to Elna here in the USA and Tacony is no longer in charge of Elna's distribution. Maybe that is why there are changes there in Australia.

Elizabeth, I own an Elna 744 which is now discontinued and it is only a 4 thread model not a 5 thread like the 745 and 945. The 744 also does 3 different coverhems and chain stitch, has 17 stitches and auto tensions and tilt needles. I cannot comment how the 5 thread models convert to coverhem but it is my understanding that there are more steps involved. I would weigh in the amount of steps it takes to convert to coverhem in deciding if maybe to purchase a separate coverhem machine that does cover hem only.

On my serger, I don't need to change the needle plate or the foot to convert to coverhem and the needles are switched out to different placement quickly with the tilt bar. The 2 needle postions in back are for serged stitches and the 3 needle postions in front are used for the 3 coverhem stitches and chain stitch. The chain looper needs to be threaded and all tensions are set automatically by just dialing the stitch on the graph on the front of the serger and the graph tells how to set stitch length, width and DF etc. and there is a little switch near the foot that needs to be turned. I imagine these settings are the same on the 745.
The 945 has a screen I believe that tells how to set each stitch instead of the graph.
It is nice that the 745 and 945 both have the tilt needle bar for easy needle changes, where the new 845 does not. The 845 might not have the tilt bar because it uses a special device for top cover hems. The Elna 845 is much like the Janome new 1200D that have the capabilty of top cover hem. The Pfaff 10 thread serger can also do top cover hems.

The 745 does have a built in blanket stitch and coverter. My 744 comes with a converter but it is not attached to the upper looper like on the 745. This is a nice feature on the 745.
The 945 is computerized, "more expensive," has more stitches, takes pro cards for even more stitches, can remember stitches, "is more expensive," has a reduced speed controller, "is more expensive" .
I would take the extra features of the 945 into consideration and see if being "more expensive" makes it a better purchase for you over the 745.
Most of the Elna Coverlock feet are the same as the Pfaff coverlock feet. The 2 brands I believe are both made in the same factory in Japan but they do vary in the attachments and guides needed for some of their feet because they hook up differently to the sergers. Both brands are excellent heavy duty sergers.
I hope which ever serger you decide to purchase, you will love to use it and learn it's full capability. Sergers are so much fun and produce such beautiful result

-- Edited on 6/1/08 3:36 AM --

ElizabethK


Member since 3/28/08
Posts: 84
Skill: Intermediate



Date: 6/1/08 12:49 PM

Thanks so much for your input, ladies.

The dealer told me the same think about the 745 vs. 945 - that the 945 was basically more expensive. It was refreshing to not have him try to upsell me. Computerized looks really nifty, but it's not necessary, so we focussed on the 745.

The number of stitches was just amazing to me, especially coming from a basic Singer serger that only does a handful of stitches. 17 stitches! Wow. There is a rather lengthy process to switching back and forth between the serger stitches and the coverhem stitches - rethreading, changing the foot, changing needle positions, switching a faceplate on the front of the machine. The dealer did tell me that will probably be the longest part of any projects that I do, and I loved his honesty about that, but he did seem to do it with some ease, so I guess he is proof that it doesn't have to be really complicated.

So, I'm still mulling over it and would love to hear from anyone else!



busy bee


Colorado USA
Member since 5/14/04
Posts: 85
Skill: Advanced Beginner





In reply to ElizabethK



Date: 6/1/08 5:08 PM

Hi Elizabeth,

I have the Elna 945. I've had it for a couple years, so I suppose I should write a review for it! Anyway, I love it. But I must admit I didn't do much test driving of sergers, so I can't compare it to other machines. The reason? I found it for $600 (US)! The Elna dealer had such a good price on it that I new I had to take it right away before someone else found out about it. They had a floor model priced twice that, so I just had to pounce on it!

Anyway, it IS a hassle to switch from the regular stitches to the coverstitches if you are in the middle of a project. You have to cut all the threads and remove them, move the needles, lower the stitch finger by rotating a knob, lower the knife by rotating a knob, and then rethread it. Really, it's not as troublesome as some sergers, I've heard. My ideal set up would be a separate coverhem machine so that I could do different parts of my project without having to switch back and forth. But I don't believe in having another machine just to save about 5 minutes during a project. I don't sew enough items to justify it. So I'd say that the hassle is due to it being a combo machine, not because Elna makes it hard to change to a coverstitch.

I like the computer. The tensions are usually always right on and I like being able to press a button to change the tension, rather than moving a dial. It's simpler, but by no means would it be a deal breaker. I like how the LCD screen shows which thread paths need to be used, what the recommended foot and stitch length are, and the cutting width. I haven't worried about the computer going out, but I do treat it with care when I move it around.

There is a Yahoo! group for Elna sergers and it seems some people have a little trouble getting the coverstitch to work out. (This may be true of other machines. I don't know.) There are lots of tips for ensuring a great stitch, and although it can be annoying to troubleshoot sometimes, there is a general consensus that the 745 and 945 are a great machines. Having had the computerized version, I would find it hard to go to the non-computerized model. It's hard enough to thread a serger (unless you have a BabyLock), that I don't want to have to search through the manual for things that could be displayed on the LCD screen. However, if I were new to serging, I wouldn't know what I was missing and the 745 could be just perfect!

And to answer your question, I think this would be an excellent stand alone machine if you ever decided to get a separate coverhem machine. I've thought of doing the very same thing myself. I would never give up my serger. It will last me a long, long time.


-- Edited on 6/1/08 5:11 PM --

Mikelee


Member since 6/30/05
Posts: 167
Skill: Advanced



Date: 6/1/08 5:35 PM

I, too, have the 945 and love it for all the reasons previously mentioned. As a compulsive bargain hunter, I found mine for $800. There are great deals to be found if one is not in a hurry. I have had it for 3 years and not a lick of trouble. I DO keep it clean, clean, clean! I remove every speck of lint and clippings after each use.

MareeAlison


International AUSTRALIA
Member since 6/6/05
Posts: 2618
Skill: Intermediate





In reply to ElizabethK



Date: 6/1/08 6:44 PM

Elizabeth - I did fail to mention that when I was purchasing my combined cs/serger that I was advised by A LOT of people here on PR to buy separate machines. I should also add that separate machines would have saved me A LOT of money.

HOwever I was determined that I had only space for one and that swapping between CS and serging wouldn't be too bad - and it wasn't - the changeover for the Pfaff I bought is almost identical to the Elna. It is very quick really when you get used to it.

However, I found that you really had to plan your sewing very well, because you nearly always end up with CS set up when you really want to quickly serge something or vice versa.

In the end I bought a separate secondhand Brother 2340CV coverstitch machine which I love and IMHO does a much nicer coverstitch that the combined machine. The Brother never tunnels between the rows for instance. I also easily found room to put it.

So looking backward which one should never do I could have bought a basic Bernina Overlocker which I really like too (we don't call them sergers down here ) and a Brother CS machine and would have been $499 better off.

I never convert my pfaff to CS anymore I should enjoy using it for all the other features which I should say are fantastic.

I felt I owed it to all those who provided this very good advice - which I ignored - to pass it on. HTH

------
Maree - Sydney, Australia

Betakin


Arizona USA
Member since 4/22/04
Posts: 7282
Skill: Advanced



Date: 6/1/08 8:13 PM

I just thought I would add that I think the 745 graph on the front shows all that the screen does on the 945 if it is like my 744.. No tensions are shown because they are automatically set.
A nice feature is that there is a button on the top of the machine to release needle threads to easily remove and release coverhems when stitched.
Maree isn't your Pfaff a 4 thread coverlock 4862?? It is much like my Elna 744 and I think both might be easier or quicker to convert to coverhem than the 5 thread models.

I also liked the Pfaff 4862 which is much like the Elna 744 but the Pfaff does not have the tilt needle bar and I'm unsure of how many coverstitches it does. The 744 does 3 coverstitches and I purchased it because I wanted the 3 needle coverhem stitch. The Pfaff does have a speed control lever on the foot controller I believe which my Elna does not have.

At the time I purchased my 744 most 5 thread sergers and the Bernina 009 coverstitch only machine did not offer a 3 thread thread cover stitch and they were also more expensive. The 009 price was $800. Since that time Janome came out with their CP models for a much better price.

I have never experienced any tunneling with either the narrow and wide double seam coverhem nor the triple seam coverhem. Tunneling can occur on lighter weight fabric and usually the narrower double seam is required rather than the wide seam. Stabilizer added and adjustment of the foot pressure can also help to prevent tunnels.
I paid $800 for my 744 several years ago and I think that those that paid less for a 945 really got a wonderful buy.


Mikelee


Member since 6/30/05
Posts: 167
Skill: Advanced





In reply to Betakin



Date: 6/1/08 8:31 PM

Quote: Betakin
Pfaff does have a speed control lever on the foot controller I believe which my Elna does not have.


My 945 has a speed control lever on the "dashboard".
MareeAlison


International AUSTRALIA
Member since 6/6/05
Posts: 2618
Skill: Intermediate





In reply to Betakin



Date: 6/1/08 8:51 PM

Betakin - yes you changed your name. I'm glad I found you. You're right I realised they were talking about the 745 not the 744 after I wrote my last post. I'd still be happy with the 744 truth be known. I really loved it when I trialled it for a morning. You may be right about the conversion of a 5 thread machine but obviously I'm not sure.

Given what I know now though I'd still buy separate machines for less money.

------
Maree - Sydney, Australia
Printable Version
* Advertising and soliciting is strictly prohibited on PatternReview.com. If you find a post which is not in agreement with our Terms and Conditions, please click on the Report Post button to report it.
Online Class
Beginners Guide to Sewing Jackets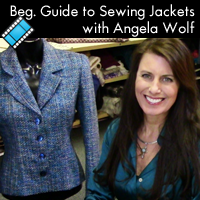 Online Class
Blueprints to Blue Jeans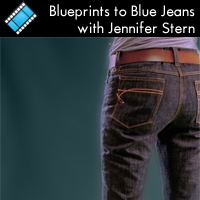 Ottobre Woman Magazine 02-2008-04

by: Sandi S
Review
Petite Plus 150 Pattern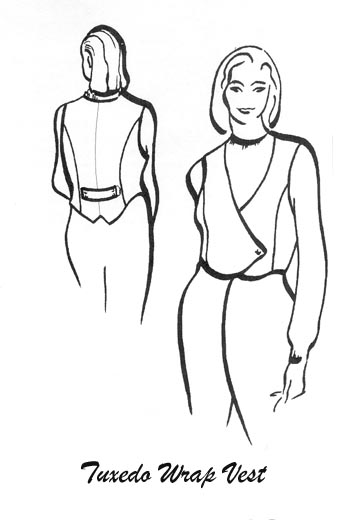 Pattern Details
Favorite Things Little Hip Skirts Pattern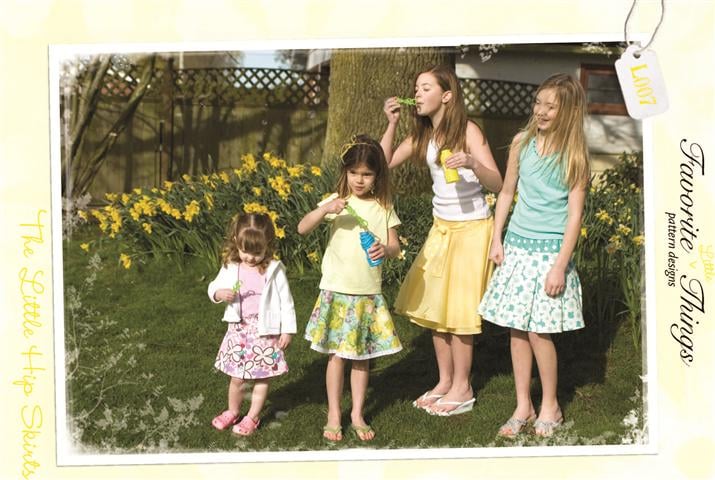 Pattern Details
Simplicity 9843 OOP

by: SheBear032...
Review