blue mooney


Intermediate
Member since 12/21/02
Posts: 1878



Date: 7/19/08 5:49 PM

Pattern Review's Mini-Wardrobe Contest

August 1 through August 31, 2008

The 3/3/4 Mini-wardrobe Contest.
This is a contest to create a 4-piece wardrobe in 4 weeks. You will determine what clothing pieces you use in your wardrobe.
The catch is you must include (at least):
-3 different types of garments
-3 different colors in the wardrobe
and they must combine to make
-4 distinct, different outfits.

All pieces must coordinate with each other.

Patterns may be new, never sewn before, or TNT. Self-drafted patterns are fine. Patterns may be drafted, tweaked, and muslined before the contest date, but fabric for the pieces entered cannot be laid out or cut till the start date of the contest (Aug 1). Fabric may be pretreated before the contest date.

Each entry must be made as a storyboard or composite of all garments included in the wardrobe, showing all 4 combinations possible.It is suggested, but not mandated, that participants draw up a storyboard and post it as a WIP that can be followed, updated, amended, etc… during the contest. All review entries must be completed by midnight August 31, 2008 Eastern Time.

Final garments may be pictured on a dress form or worn by the garment's intended owner. Please consult with the contest moderator if neither of these is feasible for you, and options will be discussed.

Any individual piece entered into this contest may be simultaneously entered into another contest as long as it meets criteria for both contests.

This wardrobe/ensemble may be created for men, women, or children. Doll clothing is not admissible.

Accessories, while they may be made and showcased with the wardrobe, are not a part of this contest. An accessory that is not part of the official wardrobe will also not count towards the third color if it is the only place the color occurs.

Swimsuits, are admissible to this contest. Workout wear is admissible within the above parameters.

WINNER: to be determined by popular vote. Voting guidelines - points to keep in mind when you vote - are, in no particular order: wardrobe versatility (is it wearable and do pieces complement each other well?), garment construction/ skill of design and craftsmanship, designer creativity, and presentation.

PRIZES:$75 and $50 gift certificates from Fashionista Fabrics

Rules clarifications section

1. Types of garments include but are not limited to: coat, jacket, dress, jumper, pant, shorts, skort, skirt, pullover top, blouse, vest, swimsuit, etc.
Your wardrobe should have at least 3 different types of garments, but you are not limited to 3 types, you may have 4.
2. Color = Hue. A hue is yellow, orange, red, purple, blue, green, black, white, brown, tan. 3 tones of a single hue do not equal 3 colors. Therefore a yellow, orange and white combination does meet the criteria. 3 shades/tones of yellow would not.
3. You need not have a balance of the 3 colors, it's just that 3 colors need to occur in the wardrobe. They may all occur in the same fabric that is a patterned or printed fabric, or They may each occur separately in different pieces. A trim that is used that introduces a color into a garment is considered a use of that color in the wardrobe for this contest. Therefore a Navy blue and white wardrobe that has gold trim on the epaulets of a jacket or red piping around the yoke of a skirt would count as 3 colors in the wardrobe.
4. For the purposes of this contest, The addition of an overpiece to a garment creates a new look, so A dress = one look. A dress+jacket = second look.
5. A minimum of 4 distinct looks is required, but again, you are not limited to 4 - if you can get 5 - great!
5. a 2 piece swimsuit counts as one garment, not as a top and a bottom.

Edited by Deepika
I've just created the contest, so you can sign up.

Contest Report

Enter Items in Contest

Contest Gallery

Contest Entry Form

Contest Tutorial

Creating a WIP for contest

When creating a new review for the composite entry, please choose Contest from the Pattern Company drop down box and then choose "Mini Wardrobe August" from the Pattern Number drop down box. Doing this will ensure that all the entries are uniformly linked.

Good luck to all!
-- Edited on 7/21/08 11:47 AM --

------
--Robyn
sewing blog: http://bluemooney.wordpress.com/
other artwork blogged here: http://robynjorde.com/blog/

blue mooney


Intermediate
Member since 12/21/02
Posts: 1878





In reply to blue mooney



Subject: Mini Wardrobe Contest Date: 7/19/08 5:50 PM

Hi, I'm your friendly manager for this Mini Wardrobe Contest!

See the official rules in the first post. I'll edit this second one as we go along with clarifications and any other necessary information.

The contest begins August 1, but you can start your planning now! This is a great time to whip up a capsule to keep you chic in the heat of late summer or to get a start on a fall wardrobe. Different seasons if you're down under, of course!

There's a previous thread with links to tutorials on making storyboards here.

And here's where you can view contest storyboards posted thus far:ALL STORYBOARDS
here's how to see all the storyboards:
Click on the above. A new window opens with several storyboards.
At the bottom of the page, click "Read more reviews"
At the top of the next page, there's a link to the GALLERY. That's where you can see all the boards.

Clarifications
Types of garments: in addition to the types named in the rules, tees, woven tunics, button-front blouse or shirts - these are all different types. Pants and shorts also count as different types.

Pre-treating fabric: pre-washing and/or dyeing, painting, or screening fabric prior to contest start is OK.

Colors: Color guidelines are meant to encourage capsules that go beyond black & white or tones of one color. A capsule of related colors, such as brown, brick red, and ecru would be acceptable, since the brick is closer to red than brown, and the ecru is closer to white than brown. So those colors would "read" as brown, red, & white.

If your membership date is May 2, 2008 or earlier, you are eligible to participate in this contest.

Number of items in the contest - 4 is required. You can sew more, but you will need to identify which 4 to judge the wardrobe on. You will want those 4 to fulfill the colors and combinations requirements, of course.

Just an FYI -- I am only able to log onto PR in the evenings, so I can't answer all questions as quickly as I'd like to. But I will try to get everything handled by the end of the day.


-- Edited on 7/19/08 6:18 PM --
-- Edited on 7/21/08 6:35 PM --
-- Edited on 7/22/08 9:06 PM --
-- Edited on 7/24/08 6:10 PM --


-- Edited on 7/24/08 6:13 PM --
-- Edited on 7/30/08 6:06 PM --
-- Edited on 7/30/08 6:33 PM --
-- Edited on 8/2/08 8:06 AM --

------
--Robyn
sewing blog: http://bluemooney.wordpress.com/
other artwork blogged here: http://robynjorde.com/blog/

Peacock Chic


Advanced Beginner
California USA
Member since 11/8/06
Posts: 13



Subject: Mini Wardrobe Contest Date: 7/19/08 6:00 PM

oh wow, this mini wardrobe contest is VERY different from the last, much more a challenge...hope I am up to it

3kids1036


Advanced
Alabama USA
Member since 10/10/06
Posts: 200



Subject: Mini Wardrobe Contest Date: 7/19/08 7:59 PM

WOW! This isssssssssssss different! gotta really think on this one!

------
Adrienne
www.adrienneslittleworld.typepad.com

Amber in Norfolk


Beginner
Virginia USA
Member since 2/16/06
Posts: 165



Subject: Mini Wardrobe Contest Date: 7/19/08 8:03 PM

Dang! I really wanted to make a dress but it seems like I need at least 2 tops and 2 bottoms to make four outfits. Or am I thinking about this the wrong way?

------
http://www.myaimistrue.com

Vintage Joan


Intermediate
Ontario Canada
Member since 7/16/07
Posts: 10781



Subject: Mini Wardrobe Contest Date: 7/19/08 8:10 PM

I like this -- it seems to leave it up to each person to decide what constitutes a wardrobe. I like the 3 colors idea, too.

-- Edited on 7/19/08 10:10 PM --

------
my shield and my very great reward ~ Gen. 15:1

Image: me, about four decades ago

Patrice J

Beginner
Missouri USA
Member since 5/13/08
Posts: 1



Subject: Mini Wardrobe Contest Date: 7/19/08 8:11 PM

This is a little intimidating at 1st glance. wow!

Eme


Advanced Beginner
Massachusetts USA
Member since 7/4/04
Posts: 1158





In reply to Amber in Norfolk



Subject: Mini Wardrobe Contest Date: 7/19/08 8:15 PM

Amber - If I'm understanding correctly, you can still make a dress, but you'd need to also make something to wear with the dress - either over (jacket/coat) or under (a blouse or top would work if you're making a jumper type dress).

If you look under rules clarification, it says for the purposes of this contest, a dress is considered one outfit, and a dress with a jacket (just one example) is a second outfit.

Gelbean


Intermediate
Pennsylvania USA
Member since 2/17/08
Posts: 859



Subject: Mini Wardrobe Contest Date: 7/19/08 8:17 PM

Sounds great! I have alot of prewashing to do now.

------
Bonnie








fiberfan


Advanced
Utah USA
Member since 2/25/06
Posts: 991





In reply to Amber in Norfolk



Subject: Mini Wardrobe Contest Date: 7/19/08 8:17 PM

Quote:
I really wanted to make a dress



The rules say The addition of an overpiece to a garment creates a new look, so A dress = one look. A dress+jacket = second look.. I think that means you could make a top, a bottom, a dress and a jacket. The 4 outfits would be top and bottom alone, top and bottom with jacket, dress alone and dress with jacket.

Joanne

------
joy and gladness shall be found therein, thanksgiving, and the voice of melody. Isaiah 51:3

so many ideas, so much fiber, so little time
http://fiberfan.blogspot.com
Printable Version
* Advertising and soliciting is strictly prohibited on PatternReview.com. If you find a post which is not in agreement with our Terms and Conditions, please click on the Report Post button to report it.
Altering Pants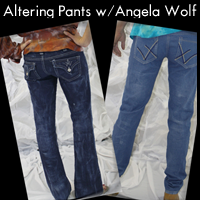 Beginners Guide to Sewing Jackets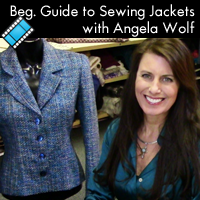 Other Miette Wrap Skirt

by: Terri A
Review
Sewing Workshop Tahoe Pants Pattern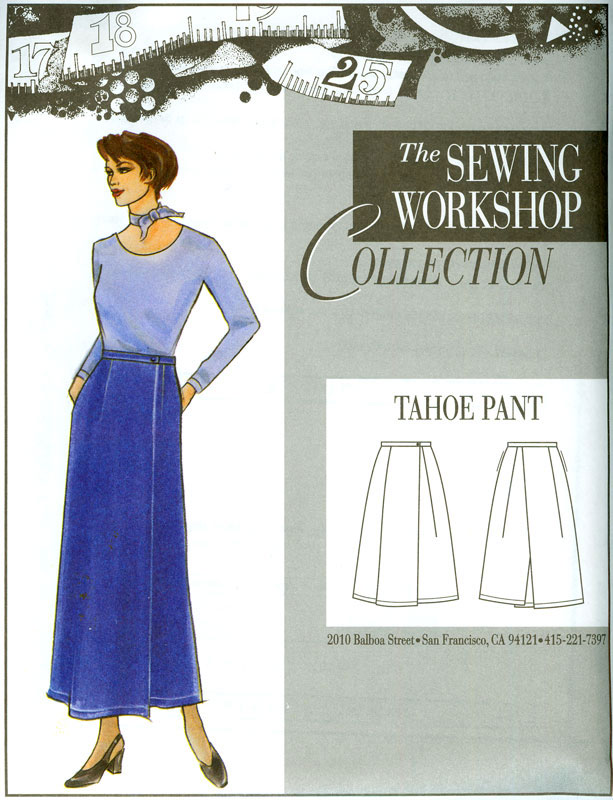 Buy Now
Sew Liberated Mei Tai Baby Carrier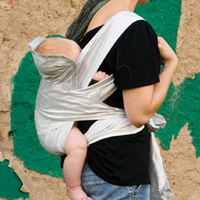 Buy Now
Simplicity 2209

by: endlesslye...
Review