azdeb


Arizona USA
Member since 12/11/06
Posts: 55
Skill: Intermediate



Date: 7/27/08 12:00 PM

I've got myself into a predicament at work. After my grandson was born I resumed my passion for sewing and "showed off" my finshed projects at work. A couple of my co-workers asked me do to some simple mending for them which didn't take long and they would show their appreciation by giving me a JoAnn's gift card. Then one of my closer friends asked me to make her daughter a special blanket because she wanted to wean her off the bottle.

Now, it seems everyone has a request! Sure they offer to pay, but if I were to really charge for my time they surely would be shocked! I keep telling myself that this time will be the last and I'm going to say politely that I have too many of my own projects to do, but then I end up agreeing to just one more request.

Thanks Debbie

------
Debbie

Donna H


Washington USA
Member since 9/29/05
Posts: 2054



In reply to azdeb

Date: 7/27/08 12:24 PM

I don't get it. You've answered your own question.

Tell them NO and tell them that it doesn't leave you any time left do to your OWN sewing.

I take stuff to work and show people and I have gotten a few requests for mending, which I gladly do. But I always look at the project and see if I want to do it. If I don't, then I say no. One gal brought in a prom dress. I wouldn't touch it. She understood. One gal brought in a corduroy jumper that needed the walking slit up the back to be larger. I did that.

If it's easy, I'll do it and expect nothing for my time/effort. But I'm choosy and they know it. No one gives me a bad time about it when I say no.

Oh, the jumper gal bought me a latte for my work. I was totally happy.

Others here HATE being asked. I don't mind. To each his own.

HTH

ETA: correct typos

-- Edited on

7/27/08 12:26 PM

--

ETA: MORE typos!

-- Edited on

7/27/08 12:27 PM

--

------
The single most important discovery made by a group of women? The Empty Tomb!

http://www.donnahodgson.blogspot.com/

Lady_Mame


Washington USA
Member since 3/11/07
Posts: 2074
Skill: Intermediate



Date: 7/27/08 12:32 PM

You may try writting down all your current obligations and projects, and then use this to remind yourself what you have to do and want to do before agreeing to the requested task. Also, write it down on the bottom of that list if you do agree, and then do things in that order. People will understand better if you say, well, sure but it's going to take a few months, because I have x, y, z to do first.

------
Needle Needle Straight and Slim, Dust and Sweep the House for Him! --Grimm Fairy Tales

KathySews


Michigan USA
Member since 10/1/06
Posts: 4250
Skill: Intermediate
Body Type:




Date: 7/27/08 12:39 PM

My answer is that if I start doing projects for others, it becomes a job. I want to keep this a hobby with no due dates. People all seem to respond very well to that.

Good luck.

ConnieBJ


PR Weekend '16 Volunteer
Went to PR Weekend!

Ontario Canada
Member since 12/31/03
Posts: 2585
Skill: Advanced
Body Type:




Date: 7/27/08 12:40 PM

It is hard to say no. On one hand you are flattered that someone thinks you are talented enough to create something for them. On the other hand you feel guilty because "it only takes a minute, and is so easy"
Lately I have had a lot of people ask me to sew for them. Some - like my niece, or a friend of my daughters who is like one of my own- I will gladly do a little project for. Say alter a dress or make a yoga pillow. To everyone else, I say "thank you for the compliment, but I really just do not have the time to sew for others". It lets them know that you do appreciate that they admire your work, and at the same time letting them know that, yes, you too are a busy person.
Hope that helps.

------
Connie Bontje

http://www.couturesmith.com
Twitter: Couturesmith
Facebook: Connie Bontje
Desperately trying to keep ahead of my pattern, fabric and dressform collection!

Frosty772


California USA
Member since 12/28/03
Posts: 334
Skill: Advanced Beginner



Date: 7/27/08 12:59 PM

Or you can set a limit as to how many projects for others you will do. For example three a month. If you have a hard time saying no to other then just tell them you have X number of projects you need to do and can not take anymore at this time and they can ask you again later (unless its something you really dont want to do then I would just say no.) I personally would rather someone tell me no then to work on an item for me that they are dreading and cant wait to finish.

Speech girl


Member since 5/11/03
Posts: 2954
Skill: Intermediate
Body Type:




In reply to azdeb

Date: 7/27/08 1:28 PM

Do say that you have so many other projects--that's what I do. I also let people know that my sewing time is very limited.

When people ask me if I will do mending for them, I smile and sympathize and let them know that I have a big pile of my own mending that I haven't gotten around to doing.

------
Kim
formerly mikkim
http://girlwithatimemachine.wordpress.com/

didda


Member since 3/17/07
Posts: 419
Skill: Intermediate



Date: 7/27/08 1:28 PM

my standard replies . . .

"oh, i'm sorry, my machine doesn't do alterations."

"i don't do alterations, i prefer to start from scratch"

"no, but i will gladly teach you to sew."

"i don't sew for money"

the fellow i have been dating for the last 4 months has been waiting 3 months for me to sew a button on one of his shirts.

some folks think you can work miracles. just yesterday . . . at 1 pm, a neighbor stopped by to ask me if i could sew a dress for her to wear today. LOL. now i really like this woman,and i would gladly sew a dress for her. i know it is very difficult for her to find RTW that fits. (size 3XL, apple shape and pregnant to boot) but there is no way i would try to sew a dress for her in less than 24 hours. now if it were something for one of my family i might try to do it. or a really close friend. but this is a neighbor, and i have only lived here 6 weeks.

people will try to take advantage of you and your abilities, whether it be sewing or some other skill. if it will make you happy to do something for someone else by all means, do it. but if it is going to cause you any kind of stress or hard feelings, then just politely tell them no. if you feel obligated to explain, then do so.

------
Fabric Fast 2008 - YTD Totals
Disallowed Yards Purchased: 12 1/2
Allowed Yards Purchased: 9 (to complete a garment)
3 (for having sewn 30 yards)
Yards Sewn: 43.500
Items Made: 21



Member since 12/31/69



Date: 7/27/08 1:41 PM

Quote:
My answer is that if I start doing projects for others, it becomes a job. I want to keep this a hobby with no due dates. People all seem to respond very well to that.


- That's almost exactly what I say.

I often have people ask me to fix, alter, mend or make something for them. I do these things for my father and other close family members, but that's it. I sew for pleasure, the minute I take money for it, it becomes work, and low paying work to boot.

I have extra machines around, so I do offer to lend them a machine. Very, very few people take me up on the offer of a loaner machine to do thier own sewing.

-- Edited on

7/27/08 1:42 PM

--

Fictionfan


Vermont USA
Member since 5/19/06
Posts: 1322
Skill: Advanced
Body Type:




Date: 7/27/08 1:52 PM

These people do not realize, perhaps, that it is your valuable, precious, *limited* leisure time that they are asking for a big chunk of to do their little projects.

I don't have much trouble saying no, anymore. How much would those people be willing to pay a professional for the same task? There are people who sew for a living. I have a job, thank you very much; so do you, and it isn't sewing for others. You have no need to cave at the next request, or even to reneg on any outstanding projects. It's your time, and your choice what you do, and saying no after initially agreeing to do something is allowable.

I am happy to have compliments on the things I've made, but when someone asks me to do a similar thing for them, I tell them it took me over a year to knit this cardigan or it was several weeks of evenings and weekend time to make this suit or it was four years to complete the cross-stitch I made for DMIL. I just don't have the time or energy to add another thing to my list, sorry.

In my head, I'm thinking: If I were paid only minimum wage, for just my time this suit would be over a hundred dollars, and then there is the cost of the materials and the equipment. I don't have the time or efficiency in my workspace or creative energy in my life that a tailor or dressmaker would have to do their seemingly small projects. Perhaps they might want to take a class to learn to do it themselves? It really is rewarding, relaxing, and a good stress-reducer, but it isn't cheap and it wouldn't be the same reward to me for it to be a chore to do for others. If pushed, that is what I actually say, but most of the time, being firm in my head and saying a convincing, 'no, I'm sorry, but sewing for others isn't something I can fit in. Perhaps you might take a class to learn to do it yourself?' I don't usually have to say that much, because most people will not push the request.

And if they still ask, tell them your hourly charges, and how much time that project might take you. I usually severely underestimate the time I'll need, BTW. Think about how long you might take for a similar project of your own, and add 10-20%. I would still be short in my estimation of the labor cost, but it gets the point across. Even if you only charge minimum wage....

You leisure time is valuable. Don't give it away unless it is really what you want to do. Maybe it is fun and fulfilling to do something for others, but if you did not seek it out, you certainly shouldn't feel guilty about saying no. What hobby or leisure activity of their own would they give up to do a similar time-consuming thing for you?

Wow, this turned into a rant! I guess I still have some unresolved resentment from when my SIL asked me to make her some maternity clothes, refused to let me measure her, and promised me that she was giving me acurate body measurements, which were at least 3 sizes smaller than she actually was before her pregnancy, and she had never needed any alterations when her mother made her some clothes in the past. Hah! What started as a labor of love for DB (I hadn't met her before the wedding and she got pregnant right away) became a nightmare...

edited for spelling errors

-- Edited on

7/27/08 2:09 PM

--

------
Fictionfan
Printable Version
* Advertising and soliciting is strictly prohibited on PatternReview.com. If you find a post which is not in agreement with our Terms and Conditions, please click on the Report Post button to report it.
Online Class
Break your Serger Out of the Box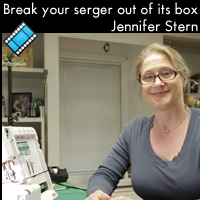 Online Class
Pattern Work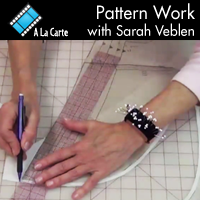 Simplicity 2975

by: Sheila457
Review
SewBaby Petal Dress Pattern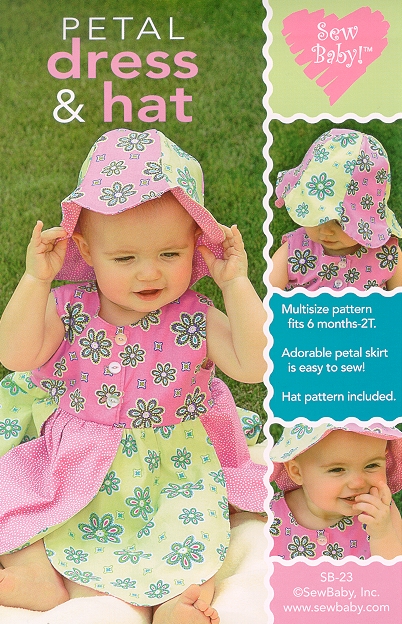 Pattern Details
J Stern Designs Top with two collars and a Peplum Pattern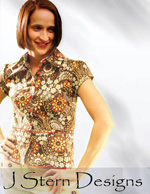 Pattern Details
Self Drafted Pattern 355971-1000

by: ToileAndTr...
Review