Tishie


USA
Member since 4/7/08
Posts: 426



Date: 10/13/08 6:46 PM

I hadnít intended on getting a new machine, but my Viking/Pfaff
dealer is having a 3 hour sale this coming Friday 10/17. I figured it couldnít hurt to just go in and look at the machines. Iím a Viking girl from way back, but I absolutely fell in love with the Pfaff QE 4.0. It felt so solid and powerful when sewing; it had a good selection of stitches and features that had the WOW factor for me. Like dual lights, automatic thread cutter, 9MM stitch width, knee lift, large harp area, automatic presser foot lift and tension sensor just to name a few. I canít wait to pick it up at the end of the week. (Iím trading in my Viking Emerald 183) If anyone already has the Pfaff QE 4.0, Iíd really enjoy hearing about it, as this machine hasnít been reviewed here on PR yet.


diningroomseamstress


Intermediate
Michigan USA
Member since 2/27/07
Posts: 864





In reply to Tishie



Date: 10/13/08 6:52 PM

I don't know anything about the Pfaff line of machines, but I do want to congratulate you on your new machine. So, congratulations and enjoy your new machine. Be sure to review it when you've had a chance to put it through the paces. I'm sure you're gonn a love it.

------
Carol - * I always have more time to sew *
Babylock Ellageo, Viking Mega Quilter, Janome MC6600P, Babylock Evolve Serger, Janome FM 725

Tishie


USA
Member since 4/7/08
Posts: 426





In reply to diningroomseamstress



Date: 10/13/08 7:55 PM

Thanks Knanna! I'm excited. I just really clicked with this machine, It was meant to be mine. Happy sewing to you also, with your new Sapphire! Excellent choice

celind

Intermediate
Member since 3/5/08
Posts: 56





In reply to Tishie



Date: 10/13/08 8:09 PM

I purchased a Pfaff 4.0 on Labor Day - So far, I like it quite well!

Mostly, I've sewed school bags for a humanitarian project... I've gone through several denim needles, but the machine hasn't faltered, no matter what fabrics I've fed it.

I did purchase a straight stitch needle plate, which I'm using on these. I found I tended to lose the lighter fabrics in the larger holes, but that only required an adjustment to the way I handled my fabric on starting.

I've also made a couple flannel baby blankets, and used some decorative stitching - very nice!

I adore having the wide harp - that actually is the main reason I traded my 2036 in on the 4.0. I haven't done any quilt construction or free motion quilting yet - currently, the school bags are the important project. The needle-down/pivot feature has been a really wonderful thing as I've sewn the handles and velcro on the bags - what a timesaver! I thought I would find working without the manual presser-foot lifter hard to get used to, but I haven't even noticed it's gone.

Scissors are also a thing of wonder.

So far, any problems I've had are strictly a function of user error... as an example, bobbin-winding. My bobbins were 'mushy' and I knew they weren't supposed to be that way. I have a wonderful dealer, so I popped in for a quick question - turns out that when you wind the thread around the pre-tensioner (you'll see this in your book) you need to make sure it is wound ABOVE the lip, not below it. It's really easy and intuitive to loop it around UNDER the wide lip, but that's only for the needle thread. Bobbin thread goes above the lip. (If this doesn't make sense now, it will when you start working with it.)

Chris

diningroomseamstress


Intermediate
Michigan USA
Member since 2/27/07
Posts: 864





In reply to Tishie



Date: 10/13/08 8:18 PM

Thanks back to ya! I've been sewing on my Sapphire every day since I brought it home. I'm discovering the things I love about it and am really pleased with my decision to buy it. Worth every penny I paid. I say that about all my machines, none of them go unloved or unused.

I've been piecing my quilt top with it because I'm waiting for a 1/4" piecing foot for my Singer 404 which hasn't arrived yet. The 404 is a pretty awesome machine too. I already had a foot for the Viking I traded in, so that's why I'm using the Sapphire. Of course, maybe I'm justing finding reasons to use it. It is sooooo pretty too.

You're going to have so much fun. I bet you really are excited. It sounds like a really nice machine. Pfaffs have an excellent reputation. Are your feet interchangeable with your Viking?

------
Carol - * I always have more time to sew *
Babylock Ellageo, Viking Mega Quilter, Janome MC6600P, Babylock Evolve Serger, Janome FM 725

hermanas01

Member since 9/29/08
Posts: 7



Date: 10/13/08 9:34 PM

I'm trying to decide between the Pfaff 400 and the Bernina 640? My last machine was a Riccar 25+ years ago? I think its time for an upgrade!! any suggestions would be GREAT! Thanks

Tishie


USA
Member since 4/7/08
Posts: 426





In reply to diningroomseamstress



Date: 10/14/08 0:07 AM

No, sadly my Viking feet are not compatible with the Pfaff. My Emerald came with 10 feet, plus I purchased some additional feet that luckily fit my vintage Viking 6030, so I will be keeping them, whew because they where pricey. I have heard that I can buy an ankle for the Pfaff that will allow me to use my Viking feet, but Iím not sure if Iíll need it as the Pfaff comes with 9 feet so I should be O.K. for now. Glad to hear you are bonding with your Sapphire it is a very handsome machine, and has some great quilting features. As Celind mentioned I donít think I will miss the manual presser foot lifter one bit. Keep us posted on your progress with your quilt. What design is it? Are you going to make a block for the PR friendship quilt? Take Care



Tishie


USA
Member since 4/7/08
Posts: 426





In reply to celind



Date: 10/14/08 0:24 AM

Celind, thanks so much for the info. I know exactly what you mean about winding the bobbin. Plus I may have to thread the machine standing up until I get used to it, wouldíve been easier to see if the top of the machine were angled down just a bit. I canít wait to get it home and experiment with it. Can I ask what you paid? I think my dealer may be a little high, as Iíve found the 2058 which is a step above the QE 4.0 on Ebay for $1799.00. I hope I can haggle down some, as of now sheís asking 2,199 which includes my trade in. Anyway itís good to hear positive comments on my chosen machine. Be sure and do a review when you are ready. Thanks again.



diningroomseamstress


Intermediate
Michigan USA
Member since 2/27/07
Posts: 864





In reply to Tishie



Date: 10/14/08 7:01 AM

It is a log cabin quilt. If you check my blog, I'm posting the progress I'm making on it.

No, I'm not doing the friendship quilt. I've got too many projects lined up at the moment to digress. Besides the quilt I'm making for myself, I've still got two garments I want to make for myself before the end of the month. I'm not in a rush to finish my quilt as long as I continue to move forward with it I should finish piecing the top by Thanksgiving.

------
Carol - * I always have more time to sew *
Babylock Ellageo, Viking Mega Quilter, Janome MC6600P, Babylock Evolve Serger, Janome FM 725

celind

Intermediate
Member since 3/5/08
Posts: 56





In reply to Tishie



Date: 10/14/08 1:29 PM

Hi, Tishie - My dealer had them priced at $2499, and I got $700 for my trade-in (which he sold within 2 weeks for $699). So, I got it for $1799. I bought the straight stitch plate, and I still need to get a quilting 'table' for it.

My dealer also carries Viking, and I seriously considered the Sapphire 870Q, which also had the wide harp. It sewed really nicely, but in the end it was the IDT that got me....

I think I have a sufficiency of sewing machines and won't HAVE to buy any more, at least for a while!

Chris
Printable Version
* Advertising and soliciting is strictly prohibited on PatternReview.com. If you find a post which is not in agreement with our Terms and Conditions, please click on the Report Post button to report it.
All About Linings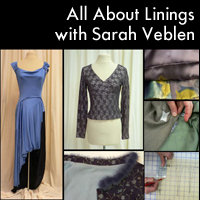 Altering Jackets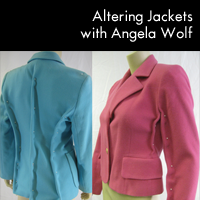 Kwik Sew 3608

by: Immelu
Review
Beginner Sewing Lab 103 - A downloadable Book by Shannon Gifford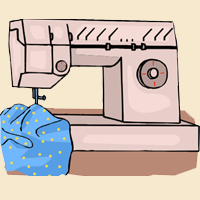 Buy Now
Sew Liberated Clara Dress Pattern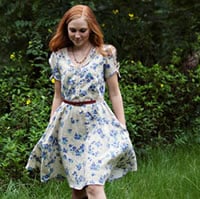 Buy Now
New Look 6171

by: Saint Nolt...
Review