ReneeO


Member since 10/20/03
Posts: 179



Date: 5/22/04 8:46 PM

Okay, So I read about Gina's new career (Image Consulting), have seen all the wonderfully coordinated wardrobes being sewn up in SWAP's on various sites, and seen the tremendous difference in the way one member looked in her most recent review by altering the skirt pattern and choosing a different top, and now I want to look my best as well.

I thought I would get a good idea of where to start by trying on my own wardrobe, but came away even more confused than I started. I was shocked to discover that almost everything I own is unflattering is some way. Wrong color, wrong fabric, wrong print, wrong length, wrong shape, too small.... the list goes on and on. So I will essentially be starting from scratch. (In my defense I am still using my pre-children wardrobe to cover my post-children body.)

I stopped nursing our last child a few months ago, and the weight that I lost while nursing, has settled back into position and seems to be with me for the long haul.

I have a completely new shape now ( not feelin' the love yet) and have no idea what will be most flattering on it.

I was thinking that trying on retail would help, but after going through my own closet, I found items that didn't work but wasn't exactly sure why ...

Any recommended books, websites ect where I can get the generalized " what to where- what to avoid" info to get me started?

Gina Marie


Hawaii USA
Member since 4/9/03
Posts: 586
Skill: Advanced



Date: 5/22/04 9:03 PM

I have several pages on my website dedicated to this topic as well as several reading recomendations.

Check it out here for more information.

------
~-=*( Gina )*=-~

Mommy to Felix.
Surprise due on October 18, 2006


See my updated site !!
SewEclectic.com


ReneeO


Member since 10/20/03
Posts: 179



Date: 5/22/04 10:56 PM

Thank you Gina. I went to your site some time ago, you have put ALOT of work into it since then, looks good.

I found your capsule planning information very informative and really need to follow your guidelines for purchasing fabric. I have around 40 yards of fabric, so far, that I am sure I will never sew.

I have a pretty good start on a sewing library for techniques, pattern alteration and fabrics but I really need a good coloration reference and a fit (for my shape) book to get me started on a wardrobe.

I saw Color Me Beautiful in your bibliography. My mother used a book by the same title in the 80's. Is this the same book only updated?  She got a metal ring with about 40 or so color swatches with hers, do they still offer this?

Also, Which of the fit ( for shape) books would you pick as a first to add.

I am an hour-glass with a thick waist, relatively well- proportioned, 5' 6"  175lbs.  The book -Does This Make Me Look Fat? : "The Definitive Rules for Dressing Thin for Every Height, Size, and Shape"  sounds pretty interesting, Is this a good starting place?

I have already added "10 Steps to Fashion Freedom" to my wish list, looks pretty interesting.

Gina Marie


Hawaii USA
Member since 4/9/03
Posts: 586
Skill: Advanced



Date: 5/22/04 11:12 PM

I really like 'Does This Make Me Look Fat' as a starter. Its nothing thats going to bog you down with a lot of conflicting advise, and it doesn't tell you to rush out and buy certain things in order to 'complete' a wardrobe, like a lot of books do. The books I have listed are ones I would recommend to EVERY WOMAN, not just a professional. Also I just reviews The Pocket Stylist here on the site, and I love that as a good place to start as well.

I really learned A LOT about myself from the '10 Steps' book. Although I have always been rather self confident and unique, it went a long way in teaching me how to utilize that. Each chapter is a mini lesson in which you journal a bit about the topics they give you, then they tell you how to decipher what you're really saying about yourself. Its really good !!

The Color Me Beautiful I have didn't come with swatches, but they are printed inside. It is such a timless thing though, its not been updated, it still works !!

What kind of a wardrobe are you planning? A work, or causal, or do you have any goals you can tell me about?

------
~-=*( Gina )*=-~

Mommy to Felix.
Surprise due on October 18, 2006


See my updated site !!
SewEclectic.com


els


International NETHERLANDS
Member since 1/28/03
Posts: 1979
Skill: Expert/Couture



Date: 5/23/04 7:51 AM

kathi s


California USA
Member since 1/23/03
Posts: 1736
Skill: Beginner



Date: 5/23/04 9:29 AM

Thanks Gina, for your great advice! Also, thanks Els, for the links- they are great. Funny, the old song, "Love the One You're With" keeps running through my head!

ReneeO


Member since 10/20/03
Posts: 179



Date: 5/23/04 2:38 PM

Gina, I'm not exactly sure where to start with my needs... In my previous life I was only at home maybe 10% of waking hours. Now as a sahm, that has done a 180 and I am at home 90% of the time.

My wardrobe used to contain a hodge podge of bold colors, loud prints and textures. Comfort was not terribly important to me, and I had plenty of pieces that could only be worn as a particular outfit. I took hours not minutes to get ready.

My casual clothing was almost non exsistant, even my casual look was pretty high maintenance.

In the past three years this has all changed and I am in drab t-shits and jeans or shorts most of the time, the only exception being church functions or the occasional outing with hubby or friends.

The problem is that I have no style now. I still love beautiful clothing and like to feel well accessorised but everything I own is a bit over the top (previous life) or ultimate casual (bland one color tee's and jeans) I have calmed down ALOT since having children and quite honestly just don't have the "me" time I used to have to put myself together.

My hubby's biggest argument for not going out to dinner is that he has to wear a tie. ( not a tie in the middle of the week kind of guy) I end up having to go very casual if he doesn't dress up, because I have no "middle of the road" pieces in my closet.

Sorry this is getting so long...

So my ideal wardrobe would contain many versatile pieces. I would like to be dressed for shopping and with a change of slacks and shoes be ready for going out to dinner.

I know it can be done, I just am having a hard time deciding how to tone down my style (for a casual lifestyle) without losing my individuality. I having been feeling really out of touch with myself recently because of the lack of self expression in my life. Time is of the essence, with two small boys and I never get more than 15- 20 min, to put myself together (that includes showering!

I got a really good hair cut ( short, low -maintenance, and trendy), stopped wearing acrylic nails, and have not had on a dry clean only garment in a l-o-n-g time. So now I am a bland plain jane, and am suffering.

ReneeO


Member since 10/20/03
Posts: 179



Date: 5/23/04 3:27 PM

Thank You for the links ,Els. Looks like I need to get some color swatches. I can't figure out if I am an autumn or winter.

My hair looks ash brown indoors but when I had it highlighted it pulled red, so not sure. Also I have olive skin, but just went to the mirror and saw alot of yellow there as well.

"I" think I look good in all of autumn's colors, but have always worn color cause I like it, not necessarily because it liked me.

My closet also has alot of black and navy (winter) but very little worn near my face, so maybe I instinctually made a few correct purchases.

Is anyone else just figuring out how to flatter themselves with clothing? Or am I just a late bloom-er?

Mel.J


Victoria Australia
Member since 7/30/02
Posts: 2952
Skill: Intermediate
Body Type:




Date: 5/23/04 7:48 PM

Renee,

I'm recently a SAHM too & the clothes I need just aren't there in my wardrobe. I have lots of suits, some daggy (shouldn't be seen in public... actually no, they should be tossed) clothes & nothing much in between that still fits me.

I was inspired by something Judy Williment said somewhere on these boards... that you can wear edgy styles in more casual fabrics. Dress it up or down, but feel great either way.

I would enlist the help of a friend who has a good sense of colour to confirm you're an autumn. It sounds like it. I'm a winter but I have pale skin with pink tones & very dark hair. Olive or yellow undertones in your skin would make you an autumn.

Have fun with this!

Mel

------
Mel (Melbourne, Australia)

Gina Marie


Hawaii USA
Member since 4/9/03
Posts: 586
Skill: Advanced



Date: 5/23/04 8:16 PM

I just updated my website a little bit with some more information on color and ideas.

Sew Eclectic

I am going to collect a bunch of pattern ideas over then next few days and let you know what I am planning for my New Mommy Wardrobe and maybe that will help !!

I did make a page on my website that has mini capsule ideas, this one is one I am working on for a late summer trip (with baby). But it kind of gives you an idea how things can work together and still be casual and easy.

------
~-=*( Gina )*=-~

Mommy to Felix.
Surprise due on October 18, 2006


See my updated site !!
SewEclectic.com

Printable Version
* Advertising and soliciting is strictly prohibited on PatternReview.com. If you find a post which is not in agreement with our Terms and Conditions, please click on the Report Post button to report it.
Online Class
Put it on the Bias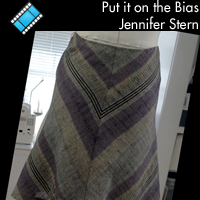 Online Class
Expert Sewing Techniques for Jackets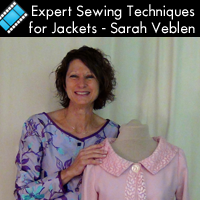 BurdaStyle Magazine 02-2013-124

by: Maureen Ho...
Review
Jamie Christina Sunny Day Dress and Skirt Pattern (JC308SD)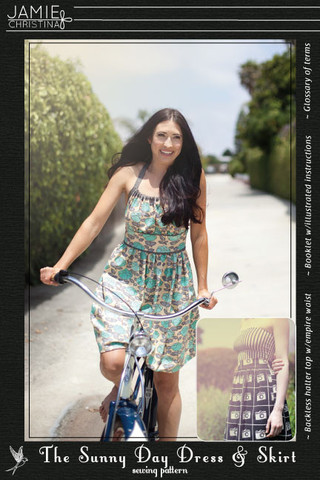 Pattern Details
Victoria Jones Collection 309 Womens' Long Dress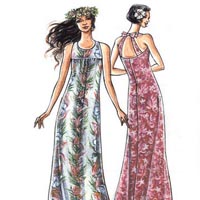 Pattern Details
McCall's 6966

by: Terri A
Review