Larri Seams Inspired


Member since 6/2/06
Posts: 389



Date: 12/5/08 9:54 AM

Progress reports came home this week. Oldest son is typically straight A's, never has any problems. His two lowest grades (science - low B, and math - D) are from a teacher I know doesn't like boys. (I'm not the only mother to have picked up on this fact. It became more and more obvious on our DC trip.) Anyhoo, science and math used to be his two favorite subjects. He's not getting any of it this year. While I'm willing to admit that my kid isn't perfect, I do think a lot of it has to do with this teacher. We sat Sam down and came up with a plan to help him figure out what he needs to do in order to (1) understand the math, and (2) be prepared for the upcoming school years. (IMHO, If you don't get the basics in math, you're totally up-the-creek in later years.)

He decided he should ask his teacher for extra help and explain to her he doesn't understand what is being taught right now (fractions). So...when he came home from school and was asked how it went, he replied not too good. What happened? He said, "Mom, this is what I said, 'Ms. XXX, I don't understand the math. Can you give me extra help? Maybe after school? I can stay late."

Ms. XXX told him he just needed to pay attention in class and no, she could not help him after school because her day ended at 2:45. (School's out at 2:30pm.)

After waiting a day to think about it, because I readily admit I was completely ticked off at her reply...I'm left wondering. Do I send her an email and ask her myself for extra help with my son? Do I go over her head and talk to the principal? Do I do her job for her and teach my son the math? (Math is one of my strongest subjects as well as my husband's).

I think I'm so emotionally attached to this issue, I'm in a complete quandry as to what to do. If you made it through this lengthy post and would like to reply with advice, I'd really appreciate it.

Larri

mastdenman


California USA
Member since 1/12/04
Posts: 6279
Skill: Intermediate



Date: 12/5/08 10:13 AM

You may consider getting a tutor for your son. My oldest DD was a high performer in math until 6th grade. She had a teacher who was not particularly interested in teaching and then the next year had a teacher who preferred the adolescent boys. She never passed math again except for remedial math. The reason I suggest a tutor is because my kids always said I did the math wrong and the teacher would fail them. Also at that age, moms and dads begin to look a little dumber in the eyes of their kids.

I'm sure that the school is aware of this teacher and has had complaints before. I would definitely call the school and talk to them about resources they have available. Just tell them that your son is struggling and needs additional help. Tell them the teacher isn't giving him any direction. You also want to talk to the teacher yourself. The squeaky wheel gets greased. Also the teacher is less likely to blow off the parent than the child. If you don't get a response, be persistent in a nice way and don't let her intimidate you.

------
Marilyn

January 2009 to January 2010 81 yards out and 71yards in January 2010 to the present 106.7 yards out and 146.5 yards in. January 2011 to the present: 47 yards out and 69 yards in.


Mary Stiefer


Colorado USA
Member since 2/17/03
Posts: 1709
Skill: Intermediate



Date: 12/5/08 10:41 AM

I agree with Marilyn. You do need to talk with the school, and then the teacher. Explain that your son wasn't necessarily asking that she spend time with him but that he did need help and was looking for direction.

Unfortunately, we end up taking the bad with the good. We do have some teachers that believe their day ends at the end of the school day and then we have teachers that spend additional time at the end of every day with students. Of course, those are the ones we love to have.

------
What is Maxine saying??
"I don't iron. If I'm not wrinkle-free why should my clothes be."

PVA


Oregon USA
Member since 3/28/04
Posts: 1666
Skill: Intermediate



In reply to Larri Seams Inspired

Date: 12/5/08 11:18 AM

Well, I believe it's just not possible for you or anyone else to know what the teacher's obligations are after school &/or at home. I think it best to just take her statement as just the way it is. I like the idea of a tutor -- sometimes an older kid in the neighborhood who really likes math can provide some "peer-group" support.

Now, I couldn't help but pick-up on her "you just need to pay attention in class" comment. It may not be fair or even true but that puts the ball right back into his court. If she sticks to that as the reason for his problem with the principle, that will be that.

Sometimes teachers don't have enough patience with young boys and their limited attention span, especially if his/her's teaching method with abstract ideas is "boring". I don't mean to imply I think fractions are abstract ideas but to a very young boy who's held captive in a classroom it can seem that way.

My 1st husband was a mathematician and would frequently play "number games" with the kids at the dinner table. He made it fun & they lapped it up. Fractions, percentages progressed to counting in binary, terciary(sp?), etc.

Once they progressed beyond fractions and percentages I was lost in my own world, so I really feel for your son. Keep us posted -- we really do care.

------
PVA (Pat) "A girl can't have too many scissors!"
If I don't have time to do it right, when will I have time to do it over?

Sewliz


Colorado USA
Member since 6/22/04
Posts: 4529



In reply to Larri Seams Inspired

Date: 12/5/08 11:30 AM

Keep in mind that the teachers and everyone else in the school system have been hired by you and other taxpayers to educate your son. You certainly have a right to know why the teaching isn't happening and to have the situation changed.

You will often hear teachers saying that they are teaching but the student isn't learning. That is nonsense because

teaching doesn't happen until the student learns

.

------
Liz

thefittinglife.blogspot.com

sarah in nyc


New York USA
Member since 1/8/05
Posts: 1941
Skill: Advanced



In reply to Larri Seams Inspired

Date: 12/5/08 11:32 AM

Ok your son's teacher didn't handle this in the best way possible. Perhaps she can't stay after school. ( maybe she needs to pick up her own kids or care for an aged parent.) Maybe she was flummoxed by the offer of staying after school and isn't a flexible enough thinker to say''I can't stay after school, but I could help you before school or during recess". Or she could be a nut.

One of the joys of helping your child to work with difficult teachers is that it helps them to negotiate the world. I would give this teacher another opportunity.. She may be more willing to hear your son , particularly if she is insecure, if he puts the onus of not understanding on his own head.

"Oh Ms._____... I wish I could get it in class but these concepts are new to me and my brain takes the information in slowly. " " or "I'm so freaked out by my terrible grade that I'm, nervous and the information does not go inquickly."

Every school system has to by law have help for kids with disabilites...this might be a resource room or special educators on staff. talk to those people..they understand why some information does not go into brains.

Both of my boys have learning issues. Both are also incredibly smart. Some of their teachers have been remarkable. A couple have been clunkers.

In general people respond better if you demonstrate that you see their side of the problem. Folks who are rigid and or insecure in particular ( and everyone in general) is more willing to do what you want if you are non confrontational and really pleasant to them. You may need to throw up afterwards..but while you are speaking to this woman be hugely pleasant.

good luck

------
sarah in nyc
www.sewnewyork.blogspot.com

petro


France
Member since 6/24/07
Posts: 3157
Skill: Advanced



Date: 12/5/08 11:32 AM

lots of jumbled up thoughts here. First, its not fair to expect teachers to work outside of contract for no pay. (don't know enough about the system to know if this would be what you were asking) Second, maybe he doesn't pay attention in class, and along with that, maybe he did not correctly report the exchange he had with the teacher. I'd speak to the teacher, but without preconceptions about her attitudes. Its surprising how children can misrepresent things, and so far you only know about this through the child's version. I'd ask her what she thinks is his problem with the work, if she can recommend any strategy to improve his understanding or results.

------
http://patternpandemonium.wordpress.com/


Vie

Member since 12/15/07
Posts: 559
Skill: Intermediate



Date: 12/5/08 11:36 AM

I agree with PVA. The teacher should not feel obligated to put in overtime.
She may have to go home and help her own children with their homework you know.

And maybe, just maybe, your son is having a problem with staying focused in class. Kids are like that.

Anyway you look at it, extra help is called for. See what resources the school offers or what is available in the community. Unfortunately you may have to spend a little money or put out a little effort yourself rather than expect the teacher to do it on her own time.

Debbie Lancaster


California USA
Member since 9/18/02
Posts: 2867
Skill: Intermediate
Body Type:




Date: 12/5/08 11:50 AM

When I was in my early teens I took Algebra 1, and completely failed to grasp it. The next summer my mother enrolled me in Algebra 1 in summer school, with a different teacher, and I aced it. It suddenly all made sense. I went on to belong to the math club on campus and went into science in college.

Sometimes, it can be that the particular brain of the particular student isn't quite ready for the concept, which I think was the case for me. Now, it could be the teacher, too, but unless all the boys in her class, or a significant percentage of them, are failing math, it's also possible that it's a combination of things.

------
Debbie
Viking Designer II, Babylock Imagine, Babylock BLCS 1 coverstitch

carolhope


Member since 3/7/06
Posts: 187
Skill: Advanced



Date: 12/5/08 12:58 PM

Ok, here is how I see it so far:

Your son is failing math.

You have no concrete reason why since he has formerly been an A student:

You believe that the teacher "does not like boys."

You, because of a conversation reported to you by your son, assume that the teacher is not willing to put in extra time with students.

As a former teacher, let me assure you that very few teachers "do not like boys." The teachers with that reputation earn it by being harder on boys because boys, on the whole, are harder to discipline and it is more difficult to get them to work. The teacher telling him that he should pay better attention in class should be a clue to you.

I would contact the teacher directly, NOT BY EMAIL. A hand written note would be appropriate. Tell her that you and your husband are greatly concerned about his grade and you are willing to help in any way possible. Ask for a conference, at her convenience. If she refuses to confer with you, or brushes you off in any way, then go higher - to the department head or the principal. If you have a conference with her, keep it positive...you are all there to help your child. Tell her that you are willing to go over daily lessons with him, help with his math homework, etc. If she is a good teacher, she will certainly welcome this. Whatever you do, smile, be pleasant, and emphasize that you are deeply concerned and want your son to succeed. You also need to have a serious talk with you son, and never, ever, let him believe in the gossip that she "does not like boys."

Please communicate directly with the teacher!!! And also make an appointment - don't just drop in for a few minutes before or after class. So many things that are said in hasty "spur of the moment" parent/teacher exchanges are misinterpreted.




Printable Version
* Advertising and soliciting is strictly prohibited on PatternReview.com. If you find a post which is not in agreement with our Terms and Conditions, please click on the Report Post button to report it.
Online Class
Serging Ahead with your 5 Thread Serger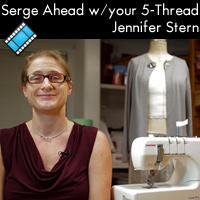 Online Class
Perfectly Fitted Shirt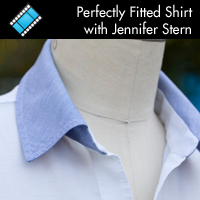 BurdaStyle Magazine 05-2009-114

by: BLT
Review
Butterick 5755

by: AmberSage
Review
PerfectFuse Sheer Black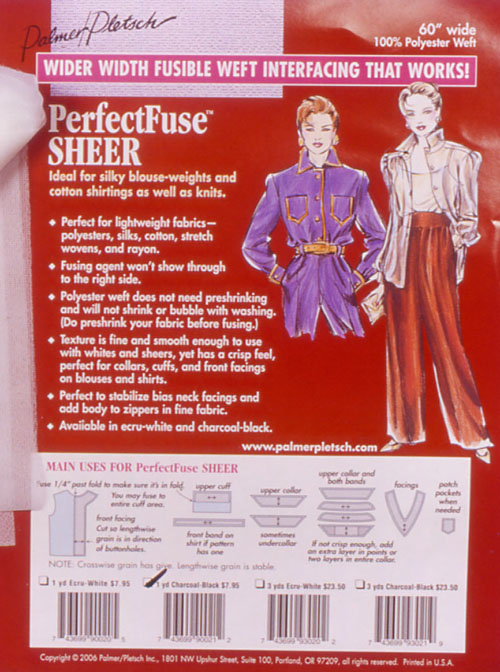 Pattern Details
Lolita Patterns Gunmetal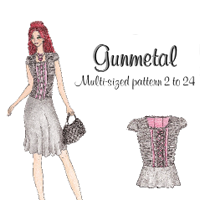 Pattern Details