ukdame


Intermediate
Washington USA
Member since 8/1/08
Posts: 1821



Date: 12/16/08 10:18 PM

I made 2 fleecy baby outfits that were supposed to be small for 1 year old size. The first one came out like 2 year old size and the second one I made smaller then the pattern and even it was still too big. Is this a Simplicity # 9911 thing or is this the case with other patter makers too. I am quickly learning to adjust on these baby things to add extrac color or sew over something to hide a ,mistake...ha.
The only true way would be to have the baby you could measure exactly before ,but no such luck for me.

------
It is common sense to take a method and try it. If it fails, admit it frankly and try another. But above all, try something. ~ Franklin D Roosevelt 1843
Janome 19606 ,Janome My Excel 4023, Brother 1034D, White 1750C, Kenmore 158.1803, White 764, Brother 780D.

EveS


Intermediate
Michigan USA
Member since 11/26/06
Posts: 2701





In reply to ukdame



Date: 12/17/08 0:07 AM

I have completely quit using the Big 4 for kids' patterns for this very reason. Their sizing is so far off most of the time that it's insane. I decided that I was extremely tired of the hassle (and the unwearable clothing!).

My suggestions for accurate baby/child sizing: Kwik Sew, Ottobre, and Burda. I have Kwik Sew's Sewing for Toddlers (a book w/ master patterns for just about EVERYTHING) and based on my success with those patterns, I would strongly suggest checking out their Sewing for Babies book. It truly has patterns for an entire wardrobe, boy or girl, and the finished products FIT as they should. Good stuff.

Eve
-- Edited on 12/17/08 0:09 AM --

------
People who say it cannot be done should not interrupt those who are doing it - Chinese proverb

MelissaB in WA


Intermediate
USA
Member since 3/18/04
Posts: 1704
PR Weekend Volunteer



Date: 12/17/08 9:42 AM

I completely agree with Eve. I had the KS Sewing for Babies book, but since my children are out of that size range now, I sold it. It is a great book with great sewing instructions. Well worth the money, however beware the drawings are vintage-y looking and outdated. The same holds true with the Sewing for Toddlers and Sewing for Children books they produce. I'm not sure why they haven't updated them, but the patterns are all basic patterns.

I personally use Kwik Sew and Ottobre for my kids, occassionally Burda too. I like all three and rarely purchase a Big 4 patterns (aka McCalls, Simplicity, Butterick, or Vogue) for my kids anymore because of the ill fit. I will mention that it's important to measure your child before sewing for him/her. My 4.5 year old still fits in the size range of a size 2 in patterns, but I have to lengthen things for his height. It's that same as sewing for yourself, you need to follow the sizing guide to produce something that fits as patterns sizing and RTW sizing are totally different.

Now a little plug for Ottobre. You can do a search on the board for Ottobre, but I will tell you hands down, that is what I sew most for my kids. It's a quarterly magazine which has 40ish patterns for kids from preemie size to full grown teens. The fit is spectacular and they directions are always excellent (they are written only, no pictures). I've been using the magazine for about 4 years now (tho subscribing a bit longer) and it's the best. The fashions are up-to-date, however like Burda World of Fashion magazine you must trace the patterns off of the pattern sheet and add seam allowance. A bit scarey at first, but it really is super easy. Here is the link to their website where you can flip through each magazine, order a subscription, single issue, or back issues ~ Ottobre Design. If you want to try just a single issue, it would be faster to order if from a US retailer. Two places I know of are (BTW, I'm sure there are other places, these are just the two I know of):

Sewzanne's Fabrics
Wooly Thread

Also check eBay!

PM me if you need more info. You can tell I love Ottobre, I have no affiliation, just a loyal fan!

------
"The way I see it, if you want the rainbow, you gotta put up with the rain." ~Dolly Parton

Fabric sewn in 2014 ~ 25 yards
Fabric sewn in 2013 ~ 73.5 yards


Tessa


Intermediate
Manitoba CANADA
Member since 8/24/02
Posts: 947



Date: 12/18/08 12:46 PM

I'll just add my vote for Kwik Sew and Ottobre. I think Eve and Melissa have said it all!

------
Tessa

newlywedws


Intermediate
Florida USA
Member since 10/4/06
Posts: 428



Date: 12/18/08 3:48 PM

I'll have to say that if you want to even get anywhere NEAR an infant size pattern w/ the big 4 that you would almost have to buy a pattern meant for doll clothes! That's what I did for a bridal shower this month, I had a friend who recently had a preemie...b/c the actual preemie patterns were more along the 6-7 month range - so I used a doll pattern!

------
newlywedws.blogspot.com

USMC BRAT turned USAF wife.

A veteran is someone who, at one point in his life wrote a blank check made payable to 'The United States of America ' for an amount of 'up to and including my life.' That is Honor, and there are way too many people in this country who no longer understand it.



The day we lose our will to fight is the day we lose our freedom!



www.myspace.com/usaffamily



Roxy2007

Member since 12/12/07
Posts: 70



Date: 12/20/08 0:19 AM

i am another ottobre lover.

ukdame


Intermediate
Washington USA
Member since 8/1/08
Posts: 1821





In reply to EveS



Date: 12/20/08 8:42 PM

Thank you for the info. In know my DIL aggast when my 12 month size came out more like 2 year old size. I will check out those books.

------
It is common sense to take a method and try it. If it fails, admit it frankly and try another. But above all, try something. ~ Franklin D Roosevelt 1843
Janome 19606 ,Janome My Excel 4023, Brother 1034D, White 1750C, Kenmore 158.1803, White 764, Brother 780D.

sewinggeek


Intermediate
Colorado USA
Member since 1/26/06
Posts: 520





In reply to ukdame



Date: 12/20/08 10:54 PM

I will never figure out pattern companies. Someday, I will order an Ottobre magazine because of the raves here.

In the meantime, the one pattern line that I have found works well for any clothes I make for my 6.5 yo DGD is New Look. I have made several things for her from New Look and have had to make minimal changes.

My .02 worth.

Patti

------
PattiH
Brother 4000D, Brother 650Q, Brother 1034D, Kenmore 117-841, Kenmore 158-1040, Franklin, Singers: 15-91, 66, 221
Printable Version
* Advertising and soliciting is strictly prohibited on PatternReview.com. If you find a post which is not in agreement with our Terms and Conditions, please click on the Report Post button to report it.
Sew a Designer Unlined Jacket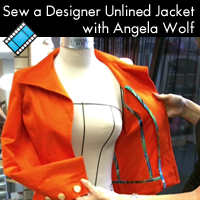 The Technique of Underlining Garments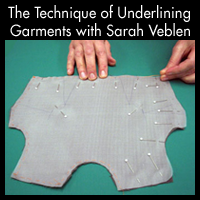 Simplicity a2083

by: kathieh9
Review
BurdaStyle Magazine 09-2007-116

by: butterflyf...
Review
Islander Sewing Systems Jacket Express Pattern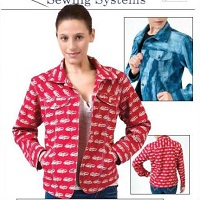 Buy Now
SewBaby Easy Pieces Pants Pattern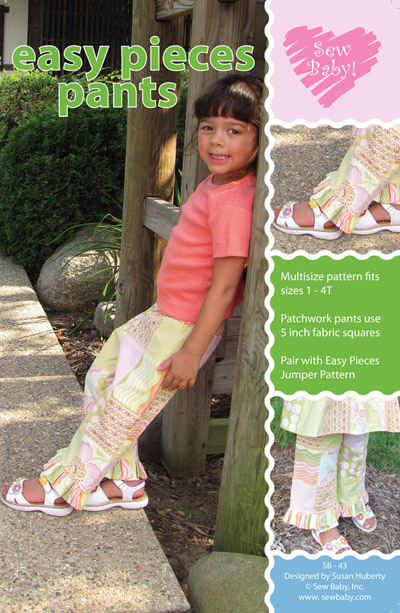 Buy Now