boppingbeth


Intermediate
Ontario CANADA
Member since 5/26/07
Posts: 557



Date: 1/2/09 10:45 AM

I am a lifetime member of the STABLE group (as is my mom and grandmother). Last year I was on a fabric 'diet'--which meant that I had to sew some thing before I could buy something. It made a difference to the sewing room---there are fewer baskets of fabric in front of the insane shelves--but I feel like I need to keep going on this effort. I really want to see the sewing room floor (all of it--no baskets and no fabric piles on tables around the room) before the end of 2009.

For me, this is about enjoying (and sewing) those fabric purchases, not just 'not buying'. I'm not suggesting we don't support the retailers--local or online--I'm suggesting that we use what we have so that we can support those businesses without feeling guilt.

Is there anyone else who want to join me?

Suggested rules:
*Anyone who wants to join can join.
*You decide your own rules and expectations (fast or diet)--and write them down.
*Along with the fabric diet or fast, you must also make an effort to actually sew something from the stash on a regular basis.
*Report in regularly (semi-regularly).
*Re-evalutate at the end of every two months--are your goals working?; how are you doing with them? do you need to stay the course, or change them to be more realistic/harder?
-- Edited on 1/3/09 8:48 AM --

------
Sew on through all ups and downs. Remember--it is only fabric.

Sill working on Fabric stash reduction: Aiming to see the sewing room floor before 2009.


boppingbeth


Intermediate
Ontario CANADA
Member since 5/26/07
Posts: 557



Subject: Fabric Fasts and Diets 2009--who's in? Date: 1/2/09 10:47 AM

This is the place where we will list who is in, and for how long.

Anne in Victoria--sewing 2 for every one purchased
Acient3--sew at least 3 items a month (and maybe even review, too)
Athene--diet; reduce stash by 25 m; buy no new fabrics (except 2); sew 2 items from my stash in Jan/Feb
Amy-may: 2 yards out for every yard in; lots of specific garment/quilt goals per month
Audsews--strict diet, with specific project exceptions, and allowed free fabric; otherwise, only purchasing patterns and notions
BillieJean--fast for 3 months, and sewing what I have
Bluenines--only notions, threads, linings...
Boppingbeth--fast for 1 month, with the exception of thread. (Yikes!); to have no boxes, bags, piles except on the shelves
CathySewing--sewing what I have, so that I can have great garments
CreativeDiva--diet, with some focus sewing (swap?)
Cybermom--goals to come
Debloves2sew--diet, shopping trip allowed after 30 yards sewn
EWP601--sewing from stash, and buying only with a timeline for each project
Fibrefan--buying intelligently, and culling 'unhappy fabrics'
Glenda--to sew enough that I end up with less than I started with
goodworks1--fast until April; sew basics for wardrobe
Ingiepops--strict diet; working on sewing what I have, and not using fabric purchases to make me fee better; limiting purchases to one or two good pieces
Janine S--shop the stash first, and sew from it whenever possible
Jannw--sew for my real life reality; sort the stash realistically; keep better records; keep sewing!
JenSews2--4m out for every 1m in
Karen6790--total fabric fast for 3 months
Katlew03--to sew 100 yards of stash fabric by Feb 28--end of stash contest.
KiwiWendy--aiming for Parity!
Ladybegood--diet; getting it down to fitting my space, and rewarding myself with shoes, not more fabric; letting go of muslin perfectionism
Larisa--30 yards sewn before any new purchases; 10 out for every 6m in after that
Lee K--reduce the garment fabric total to around 300m.
Linda G--diet, but keeping my current habits to keep it under control
LorelleD--using my stash, and letting go of sewing perfectionism
LuceLu--working towards parity
Mandeedee--diet/fast...goals to come
Margasweet--diet; first two months only necessity buying, and make some of the larger 'stash reducing items' like a quilt and curtains; work on developing/sewing a coherent wardrobe
Marji--fabric diet--sewing only from stash, finish all ufos/projects started, purchasing only necessities
MelJ--sew from the stash
Michelle T--working on not stashing new fabrics this year
mikkim--diet
Mittensonfabric--5m out for every 1m purchased
MsMaryO--sew 100 yards of stash without buying more fabric (linings, interfacings, notions allowed to finish projects)
my horse--diet; focus on sewing the bulky fabrics first, and putting new garments in the closet and letting go of the old ones
Nancy K--diet
Nancy2001--diet, except summer weight fabric (tops and pants)
Ody--stash reorganization and reduction
Petro--buying more discriminately (better fabric, better plan)
PixieCat--fabric fast, with specific exceptions
Pterion--only notions...
Quilter49--50y sewn or donated for every yard coming in
Renren--no purchases for the first two months of 2009
Restart06--time to fast
Riordan--fast for 3 months then reassess; goal to have a stash that makes me excited, not overwhelmed and distracted
Rhonda Noah--(sewing more than accumulating...)
Rhonda Rae--shop stash first, and only purchase for specific projects
Sandi S--goal of stash homeostasis
Sew2006--get the sewing stuff into the sewing room, and to sew for myself (enough that I can go into the walk in closet without fear)
Sew42mom--fabric diet--2 yards out for every yard in
Sewinggeek--diet, but purchasing only good quality fabric
SexiSadi--for every yard in, something must go out
Shannon (hungryzombie)--diet, with the goal to get down to less than 1000m by the end of 2009
SheBear0320--working on making things from current stash--nothing in unless something goes out
Sherril Miller--sewing From the Stash!!
Sky--make a dent in the stash
TanyaMT--diet, with a goal to sew enough that I can see everything in my sewing room.
Therisa--4 yards sewn or given away for every yard in
Tlmck3--fast for 3 months; sewing something as well as not buying!
QuiltersFan--to reduce stash to under 200y by end of 09


(edited to include lists and goals)
-- Edited on 1/2/09 5:25 PM --
-- Edited on 1/3/09 8:34 AM --
-- Edited on 1/3/09 11:05 PM --
-- Edited on 1/4/09 11:06 PM --
-- Edited on 1/8/09 6:47 AM --
-- Edited on 1/18/09 5:20 PM --

------
Sew on through all ups and downs. Remember--it is only fabric.

Sill working on Fabric stash reduction: Aiming to see the sewing room floor before 2009.


bluenines


Intermediate
Ontario CANADA
Member since 11/4/05
Posts: 201



Date: 1/2/09 10:57 AM

count me in! I have long since reach the sable point, and i will be on a fabric fast and will be limiting my purchaces to only notions , interfacing , linings thread etc, this way i can one day see some space in the sewing room but still be able to suport my favorate fabric businesses by buying notions and also help my buget, ( it is realy small right now)
Happy sewing to all

------
Stash Fabric 325 yards as of jan 2010
Stash Fabric 425 yards as of jan 2011
stash Fabric 500+ yards as of nov 2012
stash Fabric sewn as of march 2013 14 meters
purchased fabric 2011 {100}yards
stash fabric sewn 2010 30 yards
patterns new 22 bwofs (10)
patterns in stash (325)
projects completed new (4)
gifted to me singer 99-31
http://bluenines.blogspot.com/

pterion


Intermediate
Member since 11/29/04
Posts: 767



Date: 1/2/09 11:21 AM

I'm in too. I was on a fabric 'diet' last year, but since I have so precious little time to sew, my stash still managed to increase! I'm going to endeavor to ONLY buy notions this year and try to limit those as well.

We have a tiny (900 sq. ft) apartment in Brooklyn for our family of four, so I really have no business having a stash at all!

I know lots of people on a fabric diet will make a spreadsheet or catalog of their stash, but I don't think I have the stomach to go there...not yet.

Terry

Sherril Miller


Advanced
California USA
Member since 8/24/02
Posts: 7487



Date: 1/2/09 11:57 AM

One of my goals this new year is to make myself accountable as to how much money I spend. I spend a lot on fabric and I just can't keep doing that in these hard times. To that end I'm going to be sewing from the stash, period. I can't say that I won't buy any fabric this year, but I certainly will be doing some collection reduction. It really is shameful how much I have. I love each and every piece and would really love to sew it, so I really don't need to spend $$$ on more. Here is the bulk of my collection, but I do have more in another closet. Isn't my collection pretty?



------
Visit my blog at http://sewingsaga.blogspot.com

If it's worth sewing, it's worth sewing well;
and if it's worth sewing well, it's worth FITTING FIRST! - TSL

SexiSadi


Advanced
South Carolina USA
Member since 5/10/05
Posts: 2637



Date: 1/2/09 11:58 AM

I would love to say that i'm going to sew more then I buy, but i'm sure that's not going to happen.

My main goal is to have for every yard coming in, something has to go out. I think that's at least reasonable. I'm also going to cull the stash a bit too. Patterns and fabric. We will see how that works out.



------
http://theramblingsoftcm.blogspot.com/
Numbers for 2013:
Yards in stash: 606.25
Yards in: 22.75
Yards out: 10.50

Numbers for 2012:
594.00 yards in stash
4 yards in
10.25 yards out

Numbers for 2011:
601.25 yards in stash (I'm sure this number is off by a few yards)
Yards in: 137.50 (Seriously? I'm over 100, and it's only JULY? Ugh!)
Yards out: 88.75

Rhonda Noah


Intermediate
North Carolina USA
Member since 4/8/02
Posts: 2251



Date: 1/2/09 12:04 PM

I need to use and acquire fabric intelligently this year! Gosh, I really don't know what I want my goals to be in 2009, but I really need to stop acquiring fabric then having to buy clothes because I have nothing to wear! That's just silly IMHO.

Maybe my focus will be on sewing twice as much as I buy, or buying only after I've sewn a certain amount. I need to think about this some more...

------
Life is mostly froth and bubble; two things stand in stone: Kindness in another's troubles, courage in your own.

Rhonda Noah


Intermediate
North Carolina USA
Member since 4/8/02
Posts: 2251



Date: 1/2/09 12:04 PM

I am deleting a duplicate post.... Where's the dummy symbol?
-- Edited on 1/2/09 12:06 PM --

------
Life is mostly froth and bubble; two things stand in stone: Kindness in another's troubles, courage in your own.

anna mermaid


Intermediate
British Columbia CANADA
Member since 1/14/03
Posts: 330



Date: 1/2/09 12:10 PM

I'm in too. I didn't do much sewing last year to speak of. My stash is mainly quilting fabric, but I also have some other fabrics as well. My goal is for every yard of fabric I buy I must sew up two yards. Cold turkey doesn't work for me!

Anna

------
2007 YTD

Yards IN: 64.3 yards
Yards Sewn: 30.68

2006 YTD
YARDS PUCHASED - 42.2
YARDS SEWN - 52.8

Acient3


Intermediate
New Jersey USA
Member since 1/26/07
Posts: 208



Date: 1/2/09 12:27 PM

I'm in, My goal this year is to sew more,spend nothing on fabric and patterns, and review a pattern or two, I have been a member for two years and I have never reviewed anything or took a picture and post it, I am going to sew at least three items a month, there I said it , I made a commitment.
Thank you for this push.
Holly

------
My goal this year is to use yardage up, and make a winter swing coat. Learn more sewing techiques, join more contests
Printable Version
* Advertising and soliciting is strictly prohibited on PatternReview.com. If you find a post which is not in agreement with our Terms and Conditions, please click on the Report Post button to report it.
Understanding Interfacings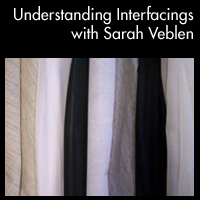 Fit the Tee to a T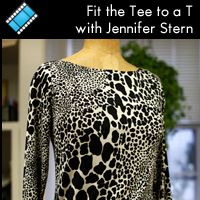 Other Patterns of Fashion

by: MCBurbage
Review
Ultrasuede Jacket DVD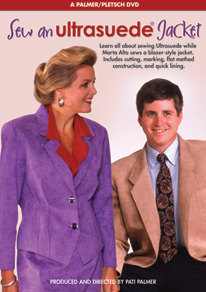 Buy Now
Favorite Things Mama Mia Pattern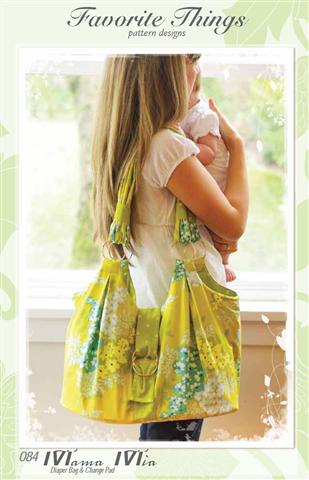 Buy Now
Cutting Line Designs 60565

by: marthamyer...
Review