renren


Member since 7/20/05
Posts: 3990
Skill: Intermediate



Date: 1/8/09 0:20 AM

I am working on a pair of capri pants as part of the UFO contest. The invisible zipper I sewed in these pants a couple of years ago (the one and only inv. zip. I have installed) is giving me trouble. I never finished these pants because I dreaded removing the zipper and re-sewing it.

It opens smoothly going down, but when I try to close it, the zipper sticks badly about halfway up. I can cajole it into closing, but because it is on my left side, I have to reach across my body and there is a major tug of war.

When I examine the coils where it sticks, things seem a little twisted. The teeth are a bit curved in. What do you think I should do? Will I have to remove the zipper? I hope not because I already sewed in the side seams.

I remember somewhere about the need to press the zipper teeth, but they look plastic and I'm afraid I will melt them.

Please advise if you have a suggestion!

thanks,

renren

------
ren

2016/2015 (by month)
ydg out: 2016 (10.125, 2.5, 9.75,1.5,9.75,0,0,0,0,0,0,0)ytd 33.625; 2015(11.125, 13.5, 0, 13.125, 12.625, 5.625, 11.5, 12.125, 11.875, 9.375, 2.5, 13.875) ytd 117.25
ydg in: 2016 (0,0,0,0,0,0,0,0,0,0,0,0) ytd 0; 2015 (9, 0, 0, 1, 0, 17, 6/13/38.75, 12, 0, 0, 0, 0) ytd 84.75; sd/lin/gd/jaf.com/sb/fm/sw
projects: 2016 (4,1,16,1,8,0,0,0,0,0,0,0) ytd 30; 2015(6, 10, 0, 12, 11, 3, 6, 7, 7, 9, 3, 9) ytd 83
UFOs out: 2016 (2,0,4,0,0,0,0,0,0,0,0,0) ytd 6; 2015 (1, 3, 0, 1, 4, 0, 0, 0, 2, 5, 0, 1) ytd 17
UFOs in: 2016 (0,0,0,0,0,0,0,0,0,0,0,0)ytd 0; 2015(2, 0, 0, 0, 0, 0, 0, 0, 0, 0, 0, 0) ytd 2
cuts of fabric used up: 2016 (3,2,3,0,4,0,0,0,0,0,0,0) ytd 12; 2015 (0, 2, 0, 3, 5, 0, 3, 4, 1, 2, 1, 2) ytd 23


Sheri


California USA
Member since 1/11/02
Posts: 73
Skill: Advanced Beginner



In reply to renren

Date: 1/8/09 7:54 AM

I had that happen to me with a pair of jeans I was making years ago. (Not an invisible zipper, but still a zipper!) I had to remove it and put in a different one. After examining it, I determined it was a plastic zipper and I melted it a bit when I ironed it. I haven't used a plastic zipper since then, but when/if I ever do, I'll be very careful with an iron around it.

GollyGolly


Georgia USA
Member since 12/27/06
Posts: 65
Skill: Advanced



In reply to renren

Date: 1/8/09 11:25 AM

Hi Renren, I have been sewing for more years than I want to admit and I still have issues with invisible zips and I firmly believe we have a lot company. There might be a stitch caught on the underside of the coil. Try rolling back the coil on the inside of the garment to see if that might be the case. Even one itty bitty stitch can cause a problem. As to the ironing issue, I also read the zipper should be pressed prior to installation. This would naturally mitigate the roll of the coils. I tried it and it was a abysmal failure. My poor zipper did not zip at all. The teeth did not melt but since the roll was almost nonexistent there was nothing to prevent my stitches from getting into the coil and interupting the pull. The idea of pressing was to help us get close to the teeth and thereby create a more invisible, invisible zipper; however, in my case, I got much too close. I hope this makes a difference so you can really enjoy those pants!!!


renren


Member since 7/20/05
Posts: 3990
Skill: Intermediate



In reply to GollyGolly

Date: 1/8/09 12:41 PM

Thank you, Sheri and GollyGolly.

I have removed the inv. zip from the pants. I found a tutorial by Els, a sewing diva, who describes how to sew in an invisible zipper with the seam below it sewn up. Other directions want that seam left open, but mine is already sewn (no, SERGED) and I don't want to unpick it if at all possible.

Anyway, in addition to Els tutorial, which I'm not following completely in my mind, I am hoping I can get that thing in without undoing the seam. (I WILL NOT undo the seam--if I can't figure out Els's directions, I'll use another kind of zipper.)

In addition, I found this video, which is wonderful:

http://www.expertvillage.com/video/70169_sewing-zippers-invisible-iron.htm

It turns out I never properly pressed the zipper teeth--and no wonder, I was so afraid I would melt them.

I'm going to give that a try now and see how things go.

I would like to thank both of you for the time you took replying!!! Thanks!

------
ren

2016/2015 (by month)
ydg out: 2016 (10.125, 2.5, 9.75,1.5,9.75,0,0,0,0,0,0,0)ytd 33.625; 2015(11.125, 13.5, 0, 13.125, 12.625, 5.625, 11.5, 12.125, 11.875, 9.375, 2.5, 13.875) ytd 117.25
ydg in: 2016 (0,0,0,0,0,0,0,0,0,0,0,0) ytd 0; 2015 (9, 0, 0, 1, 0, 17, 6/13/38.75, 12, 0, 0, 0, 0) ytd 84.75; sd/lin/gd/jaf.com/sb/fm/sw
projects: 2016 (4,1,16,1,8,0,0,0,0,0,0,0) ytd 30; 2015(6, 10, 0, 12, 11, 3, 6, 7, 7, 9, 3, 9) ytd 83
UFOs out: 2016 (2,0,4,0,0,0,0,0,0,0,0,0) ytd 6; 2015 (1, 3, 0, 1, 4, 0, 0, 0, 2, 5, 0, 1) ytd 17
UFOs in: 2016 (0,0,0,0,0,0,0,0,0,0,0,0)ytd 0; 2015(2, 0, 0, 0, 0, 0, 0, 0, 0, 0, 0, 0) ytd 2
cuts of fabric used up: 2016 (3,2,3,0,4,0,0,0,0,0,0,0) ytd 12; 2015 (0, 2, 0, 3, 5, 0, 3, 4, 1, 2, 1, 2) ytd 23


EveS


Michigan USA
Member since 11/26/06
Posts: 2701
Skill: Intermediate



In reply to renren

Date: 1/8/09 12:52 PM

IMO, Els' tutorial is the best method out there for invisible zips. I used it successfully from day one, yet for some reason I still felt compelled to go buy an inv. zip foot and try a different technique. Needless to say, I had to rip out every one I attempted. I no longer use that foot, and I'm 110% satisfied w/ my zippers, first time - pretty much every time (unless I do something stupid

). Anyway, do stick w/ that method. I think you'll come to love it once you get the hang of it.

Good luck w/ zipper #2!

Eve

------
People who say it cannot be done should not interrupt those who are doing it - Chinese proverb
Printable Version
* Advertising and soliciting is strictly prohibited on PatternReview.com. If you find a post which is not in agreement with our Terms and Conditions, please click on the Report Post button to report it.
Online Class
Serging Ahead with your 5 Thread Serger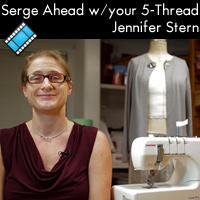 Online Class
Fit the Tee to a T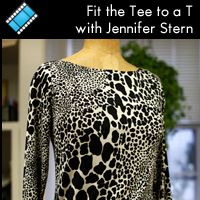 Petite Plus D202 DVD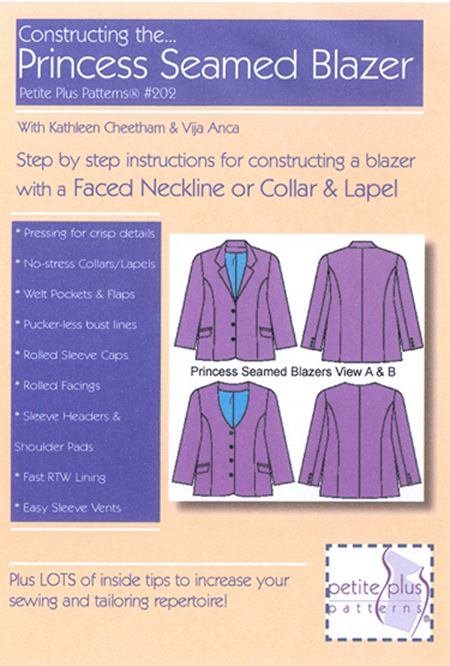 Pattern Details
You Sew Girl Carry All Pattern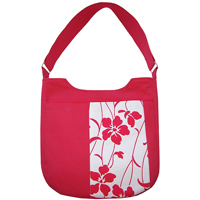 Pattern Details
New Look 6049

by: Natasha Jo...
Review