SexiSadi


Advanced
South Carolina USA
Member since 5/10/05
Posts: 2637



Date: 2/20/09 5:57 PM

Hi All! Here are the rules for the one pattern, many looks contest. The contest starts March 1st, and i'll be your tour guide. If you have any questions, feel free to post or send a PM.

Good luck and have fun!

2009 ONE PATTERN, MULTIPLE LOOKS CONTEST

Sponsored by Sawyer Brook Fabrics


The One Pattern, Multiple Looks contest will run from March 1 to March 31, 2009. The goal of this contest is to take one view of a pattern, and create multiple garments with distinct looks from that view, without needing pattern drafting skills.

1. Contestants each choose one physical pattern sewn to result in multiple looks. Pattern used and view within the pattern is contestant's choice. If the pattern includes multiple types of garments (e.g. a wardrobe pattern), then just ONE of the garments can be used (e.g., the skirt, the top, the jacket or the pants).

2. Eligible entries can only be cut and sewn during the time of the contest. Previously used patterns can be used.

3. Wearable muslins count as long as they were made during the time scope of this contest.

4. The change(s) to the pattern must be visible from the public side of the garment.

5. This contest utilizes the Threads Magazine concept for multiple 'Looks' from 'One' pattern: 'Change the fabric, change or add trim, lengthen, shorten, change (or add or remove) the sleeves, fold the edges, but don't change any of the pattern's fitting seams'. See below for explanation of a fitting seam.

7. The winners will be determined by vote.

8. One 'entry' consists of at least two items created from one basic pattern. One entry per PR member. Each entry (all garments created from the single pattern view) must be in one review. Minimum 2 different looks per entry.

9. This contest is for wearable garments, and as such does not include Home Dec or Accessory patterns.

10. Self-drafted garment patterns are acceptable, as long as each item within a single entry comes from the same pattern with no changes in fitting lines.


Fitting seam changes for this contest:
* Changes to the basic structure of the garment is a fitting seam change. For example, darts to princess seams are a fitting seam change. Darts to tucks or gathers, or visa versa, is not a fitting seam change.
* Converting sleeve types (set-in to raglan or dolman, for instance) is a fitting seam change. Omitting or adding sleeves is not a fitting seam change.
* Adding flare to a skirt or pantleg is not a fitting seam change if the flare is added below where it is fitted, either by adding godets or just changing the shape of a pant leg to make it wider or take it in.
* Surface embellishments have no impact on fitting seams and are all allowed. Changes such as fabric choice, collar style, closure type, cuffs, & lengths are all encouraged. Using knit instead of woven fabric, or vice-versa, is not a fitting seam change if the original seams are preserved.
* Zippers are closures, therefore adding or deleting zippers doesn't constitute a fitting seam change.
* Adding additional seams, such as for color blocking, is not a fitting seam change.



*Rules that apply to all contests:

1. Contests begin on the 1st of the month, and all reviews must be entered for submission by 11:59 PM Eastern Time on the last day of the month.

2. Unless otherwise stated in the rules, Patterns may be drafted, tweaked, and muslined before the contest date, but fabric for the pieces entered may not be laid out or cut till the start date of the contest. Fabric may be pretreated before the contest date.

3. Items intended for sale, or for which you were or will be paid to make, do not qualify for any contest, but items made for charity are welcome!

4. Unless otherwise stated in the rules, all reviews written for a contest entry must include a picture of the entry.



Contest Eligibility

1. Any member of Pattern Review, either paying (FoPR) or non-paying, who's been a registered member on the site for 90 days prior to the start of a contest is eligible to enter.

2. Any member of Pattern Review, either paying (FoPR) or non-paying, who's been a registered member on the site for 90 days prior to the end of a contest is eligible to vote in a contest.

3. Any member who's won a prize (1st or 2nd place) in a contest on Pattern Review ended in the previous six months is ineligible to win another contest for a period of 6 months.


Links

Contest Entry Form

Contest Report

Contest Gallery

Contest Tutorial

Enter Project to the Contest
-- Edited on 2/24/09 4:26 PM --

------
http://theramblingsoftcm.blogspot.com/
Numbers for 2013:
Yards in stash: 606.25
Yards in: 22.75
Yards out: 10.50

Numbers for 2012:
594.00 yards in stash
4 yards in
10.25 yards out

Numbers for 2011:
601.25 yards in stash (I'm sure this number is off by a few yards)
Yards in: 137.50 (Seriously? I'm over 100, and it's only JULY? Ugh!)
Yards out: 88.75

Athene


Advanced Beginner
British Columbia CANADA
Member since 3/14/06
Posts: 440



Date: 2/20/09 10:17 PM

This contest sounds like so much fun. I will not be a participant, but I will certainly a very avid viewer.

------









jannw


Intermediate
Washington USA
Member since 9/3/06
Posts: 8552





In reply to SexiSadi



Date: 2/20/09 11:22 PM

Great! I have been looking forward to this contest.
Thanx, jan

------
2009-113.25 yds
2010-115.5
2011-80.25+30+donated
2012 86.3 yds..
2013 21.0
Everyone who sews seriously has a stockpile of fabrics, because it is natural to purchase more than can be sewn in any one season" Singer, Timesaving Sewing, 1987



ladybegood


Intermediate
Member since 5/19/03
Posts: 1182



Date: 2/21/09 0:04 AM

Woo hooand wahI really missed this contest last year, but I forgot about the addition of that 'fitting seam' rule last time around. I think that nixes my favorite pattern alteration, changing a set-in sleeve to a cut-on/kimono sleeve. Am I right? I'm still really excited about his contest, so I'm gonna fire a bunch of questions at you:
1. I was thinking of using Butterick 4985, which has 3 different collar variations. Would I be able to use different collars if that weren't my only change? For example, could I do the convertible collar in a cotton shirting, and then the tie-collar in silk? How about if I did a completely different collar of my own design?
2. Could I change the empire line to curve up in the center to look like New Look 6621 How about taking out the v-neck and bringing up the center front to be like a regular button-down shirt?
3. Could I use a sleeve from another pattern? I have a go-to gathered cap sleeve from a Simplicity pattern that I use all the time. If it ain't broke, don't reinvent the wheel, right?!

OK. That's it for now. I'm really excited about this one though, so I'll probably think of a few more things overnight.

------
"Creativity is the residue of time wasted." Albert Einstein.
No wonder I just keep getting more and more creative!

jannw


Intermediate
Washington USA
Member since 9/3/06
Posts: 8552





In reply to SexiSadi



Date: 2/21/09 0:39 AM

ok..now come the questions..does adding a back yoke and a pleat or gathers count as a fitting line change?..I would keep the shoulder seams as originally drafted.
jan

------
2009-113.25 yds
2010-115.5
2011-80.25+30+donated
2012 86.3 yds..
2013 21.0
Everyone who sews seriously has a stockpile of fabrics, because it is natural to purchase more than can be sewn in any one season" Singer, Timesaving Sewing, 1987



Heidi Ho


Intermediate
California USA
Member since 2/2/08
Posts: 575



Date: 2/21/09 12:30 PM

Lots of questions already and I have one too. I have a TNT knit top pattern which I want to use. My question is this: I have lengthend it to a dress pattern quite successfully but to do so I had to add a back seam which tapers slightly at the lower back in order to insure an attractive fit. Would this be an acceptable change if I were to use it as one of my entries? If not, would it be acceptable if I were to modify all of my entries to include a back seam cut the same as the dress version?
This sounds like a fun contest and if I decide to enter will be my first.

Fictionfan


Advanced
Vermont USA
Member since 5/19/06
Posts: 1269



Date: 2/21/09 2:12 PM

Does wearable garment only apply to human beings? So if I make a costume for a dog in two renditions, it doesn't count? Just wanted to clarify this. Thanks.

------
Fictionfan

Annette Wright


Advanced
Member since 10/22/08
Posts: 1254



Date: 2/21/09 6:29 PM

Is there a link to an old photo gallery of examples for this project? It sounds interesting, but also very difficult.

I would love to look at some samples.

------
Annette
http://needlesnails.blogspot.com/

ladybegood


Intermediate
Member since 5/19/03
Posts: 1182





In reply to Annette Wright



Date: 2/21/09 6:47 PM

Its not hard at all! In fact, the rules are set up to make it more accessible by ruling out the 'fitting seam' changes that would otherwise require patternmaking knowledge. The contest was inspired by this Threads' article, One Pattern, Three Looks, but changed so that you don't have to do 3 looks. The change can be as simple as using a fabric that's different from the pattern's recommendations, or some sort of embellishment.

Here are the previous years' galleries:
One Pattern, Different Looks
2007 One Pattern, Multiple Looks

------
"Creativity is the residue of time wasted." Albert Einstein.
No wonder I just keep getting more and more creative!

SexiSadi


Advanced
South Carolina USA
Member since 5/10/05
Posts: 2637



Date: 2/21/09 6:51 PM

I see you all have questions.

I just got home from work, and I had a bad day. I will answer in the morning when I can function enough to read. Just want to let you guys know so you don't think i'm already ignoring you before the contest even begins. Thanks!

------
http://theramblingsoftcm.blogspot.com/
Numbers for 2013:
Yards in stash: 606.25
Yards in: 22.75
Yards out: 10.50

Numbers for 2012:
594.00 yards in stash
4 yards in
10.25 yards out

Numbers for 2011:
601.25 yards in stash (I'm sure this number is off by a few yards)
Yards in: 137.50 (Seriously? I'm over 100, and it's only JULY? Ugh!)
Yards out: 88.75
Printable Version
* Advertising and soliciting is strictly prohibited on PatternReview.com. If you find a post which is not in agreement with our Terms and Conditions, please click on the Report Post button to report it.
Online Class
Bust Adjustments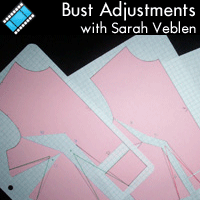 Online Class
Altering Pants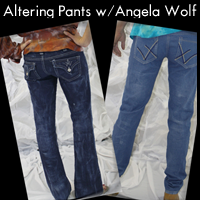 Lutterloh 2005-14

by: Mufffet
Review
Sew Liberated Lola and Lolita Aprons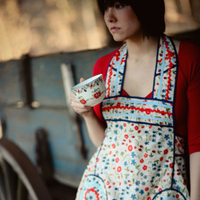 More Info
BRUSH FRINGE JACKET, a CD book by Kenneth King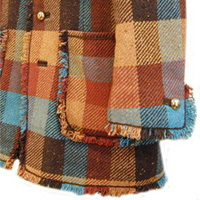 More Info
MariaDenmark 102

by: MariaDenma...
Review