lizziwhizz


Intermediate
Maine USA
Member since 4/22/07
Posts: 458



Subject: Mini Wardrobe Contest - May 2009 Date: 4/21/09 8:43 AM

Mini Wardrobe Contest

(Managed by lizziwhizz)

May 1 to May 31, 2009

The "Extend Your Closet" Mini-wardrobe Contest.

This is a contest to create a 4-piece wardrobe in 4 weeks; these 4 pieces have to create a minimum of 4 outfits.
Additional Requirement: In order to "Extend your Closet", you must choose 1 garment from your closet to add to the wardrobe. This garment must be wearable with 2 of the garments you create, giving you a total of 6 combinations. (The closet garment does not need to be wearable with all 4 garments.)

So you will have:
- a total of 4 new garments
- one item from your existing clothing
- at least 6 (six) distinct & different outfits.

This could be an opportunity to take a loved but unmatching garment (an "orphan") and incorporate it in to your wardrobe.

Patterns may be new, never sewn before, or TNT (tried & true). Self-drafted patterns are fine. Patterns may be drafted, tweaked, and muslined before the contest date, but fabric for the pieces entered cannot be laid out or cut till the start date of the contest (May 1). Fabric may be pretreated before the contest date.

Storyboard: It is suggested that each entry include a storyboard, or plan showing the planned garments and the minimum 6 outfits (including the existing item). This is to help the entrants keep on track and complete the mini-wardrobe in the contest period.

All review entries must be completed by midnight May 31, 2009 Eastern Time. Each review must include a composite picture showing all garments. This can be done by simply laying out the garments together and taking a picture. Alternatively, you can do a composite picture showing all possible outfit combinations of your new mini-wardrobe.

Entrants must do an individual review for each pattern used, The actual entry review, the "composite review" for the wardrobe itself, is the actual contest entry. The composite review must have links to the individual review. (If all items are from one wardrobe pattern, one review will suffice.)

Final garments may be pictured on a dress form or worn by the garment's intended owner. Please consult with the contest moderator if neither of these is feasible for you, and options will be discussed.

Any individual piece entered into this contest may be simultaneously entered into another contest as long as it meets criteria for both contests.

This wardrobe/ensemble may be created for men, women, or children. Doll clothing is not admissible.

Accessories, while they may be made and showcased with the wardrobe, are not a part of this contest. An accessory does not count as the 'existing wardrobe item'.


WINNER: to be determined by popular vote.

Voting guidelines - points to keep in mind when you vote - are, in no particular order: wardrobe versatility (is it wearable and do pieces complement each other well?), garment construction/ skill of design and craftsmanship, designer creativity, and presentation.

PRIZES: Sponsored by ClothingLabels4U

1st prize 250 - two color flat woven labels( not bigger than 2 x 1) Value $230.00
2nd prize 150- thermal printed folded labels, black on white satin text only, (max size when folded is 1.5 x 1).

*Rules that apply to all contests:

Contests begin on the 1st of the month, and all reviews must be entered for submission by 11:59 PM Eastern Time on the last day of the month.

Unless otherwise stated in the rules, Patterns may be drafted, tweaked, and muslined before the contest date, but fabric for the pieces entered may not be laid out or cut till the start date of the contest. Fabric may be pretreated before the contest date.

Items intended for sale, or for which you were or will be paid to make, do not qualify for any contest, but items made for charity are welcome!

Unless otherwise stated in the rules, all reviews written for a contest entry must include a picture of the entry.


* Contest Eligibility

Any member of Pattern Review, either paying (FoPR) or non-paying, who's been a registered member on the site for 90 days prior to the start of a contest is eligible to enter. Any member of Pattern Review, either paying (FoPR) or non-paying, who's been a registered member on the site for 90 days prior to the end of a contest is eligible to vote in a contest. Any member who's won a prize (1st or 2nd place) in a contest on Pattern Review ended in the previous six months is ineligible to win another contest for a period of 6 months.

Helpful Links

Contest Tutorial
May 2008 Mini Wardrobe Gallery
August 2008 Mini Wardrobe Gallery
Check out the first page of the May 2008 Mini Wardrobe Discussion for lots more helpful links about storyboards, etc.

Edited to Add an Example for Clarification:

Think of it as a two-tiered contest.

Tier 1: Create 4 garments which, when mixed and matched, create (at least) 4 outfits.

Tier 2: Add one item from your closet which coordinates with (at least) 2 of your sewn garments, creating an additional (at least) 2 outfits. (Giving you a total of 6 ensembles.)

So for a minimum example:

I sew two pairs of pants and two shirts.
Shirt1 + Pants1
Shirt1 + Pants2
Shirt2 + Pants 1
Shirt2 + Pants 2

Then I take a shirt from my closet, thus adding two ensembles:
ClosetShirt + Pants1
ClosetShirt + Pants2

Total Outfits = 6
Contest Links

Contest Report

Contest Gallery

Enter Contest

Enter Items
-- Edited on 4/21/09 5:20 PM --
-- Edited on 4/30/09 3:23 PM --
-- Edited on 4/30/09 3:24 PM --

lizziwhizz


Intermediate
Maine USA
Member since 4/22/07
Posts: 458



Date: 4/21/09 8:56 AM

Yay! I had to start the thread as soon as they sent the PM with the rules. I'm so excited for this contest! This is my first time managing a contest but I have participated/sewed along with quite a few so hopefully I will be helpful!

I love the twist this time around. I am not eligible to win the contest but I still plan on sewing along; the mini-wardrobe contests were my favorite last year and extended my wardrobe in a very wearable way.

So...

What item do you want to grab from your closet to start with?

Will you work from stash, or buy fabrics to coordinate with the existing item?

Got some wardrobe patterns in mind?

Let's give some pointers to wardrobe newbies: what are some good choices to make to help improve your chances of finishing all 4 pieces in a month? Do you recommend sticking with TNT (tried n true) patterns? Working with more forgiving-to-fit knits?


SexiSadi


Advanced
South Carolina USA
Member since 5/10/05
Posts: 2637





In reply to lizziwhizz



Date: 4/21/09 11:22 AM

Hi Lizz,

I was thinking of entering this contest. I understand the rules, I just need some creative ideas! lol

DD loves dresses, and my mini-swap would be for her (I'm 6 months pregnant, and just not interested in clothes at the moment). How could I incorporate dresses in the mini swap for her? I don't want to just be making skirts and tops, if I don't have to.

And also, is there a 'garment type' quota? I know in some contests you need for example 2 tops and two bottoms and an accessory. I assume that is not the case here?

Thanks!

------
http://theramblingsoftcm.blogspot.com/
Numbers for 2013:
Yards in stash: 606.25
Yards in: 22.75
Yards out: 10.50

Numbers for 2012:
594.00 yards in stash
4 yards in
10.25 yards out

Numbers for 2011:
601.25 yards in stash (I'm sure this number is off by a few yards)
Yards in: 137.50 (Seriously? I'm over 100, and it's only JULY? Ugh!)
Yards out: 88.75

pterion


Intermediate
Member since 11/29/04
Posts: 767



Date: 4/21/09 11:34 AM

Thanks for posting the rules - I've been curious what the 'twist' would be and anxious to start planning my wardrobe.

For me, finding something that I like enough to build a wardrobe around is going to be the hard part. If Tim Gunn and his crew were to look in my closet, they would throw it ALL out, LOL!

thanks for managing this contest, lizziwhizz!

Terry

lizziwhizz


Intermediate
Maine USA
Member since 4/22/07
Posts: 458





In reply to SexiSadi



Date: 4/21/09 12:07 PM

Quote: SexiSadi
How could I incorporate dresses in the mini swap for her? I don't want to just be making skirts and tops, if I don't have to.



And also, is there a 'garment type' quota? I know in some contests you need for example 2 tops and two bottoms and an accessory. I assume that is not the case here?



Thanks!


There is no quota for each garment type this time around, although needing to get 4 combinations does affect which garment you choose. You can incorporate a dress as long as you meet the other requirements.
Probably the easiest way to do this would be to make dresses that can function alone or with a top under/over them. (so in this case a top could be a 3/4 sleeve tee for cooler weather, or a little knit jacket, etc)
So
1 dress
2 tops (which can also be worn under)
1 pants

would actually get you 5 outfits (dress alone, dress with top x2, pants with top x2) (or maybe more if you made legging-style pants that could go with the dress!)

You could also do 2 dresses and 2 over/under tops, getting you 6 combinations. (dress alone x2, dress1 with top x2, dress2 with top x2)

All this, of course, considering you can work in the item from the closet to create two additional combinations.

Whew, that gave my brain a little workout.
AquariJenn


Intermediate
Mississippi USA
Member since 11/9/05
Posts: 202





In reply to lizziwhizz



Date: 4/21/09 12:08 PM

I already have a mini-wardrobe planned for spring/summer. Thank goodness I haven't started on any of it yet!Sometimes it pays to procrastinate. LOL

Over the years I have been building up my wardrobe in three main color blocks: browns & reds, black & white, and sage green, cream and turquoise. Last year I bought a number of fabrics to add to my brown wardrobe. This year I'm building on the black & white theme.

I have a pair of white linen pants that I made several years ago that are a favorite of mine. My new pieces will be black and gray. Not very interesting, I know, but these should be pieces I'll be able to wear for years to come.

I'm using three new patterns and the same pants pattern that I used to make the white ones. I'll try to get my storyboard done in the next week.

------
"It is ever so much easier to be good if your clothes are fashionable." Anne Shirley, Anne of Green Gables
~ Lucy Maud Montgomery

lizziwhizz


Intermediate
Maine USA
Member since 4/22/07
Posts: 458





In reply to pterion



Date: 4/21/09 12:09 PM

Quote: pterion

For me, finding something that I like enough to build a wardrobe around is going to be the hard part.


Don't forget the item from your closet only has to go with two of the items you make. So maybe consider choosing the item, coming up with two things to go with it, then putting the item back in the closet and continue working with the fabrics you've already pulled out. Don't get hung up trying to get it to go with everything!
sewsally


Intermediate
Washington USA
Member since 8/18/02
Posts: 1352



Date: 4/21/09 12:11 PM

This really does sound like fun but its gardening season so I may not be able to do this but I will try.



KitnRose


Intermediate
Member since 6/18/03
Posts: 2089



Date: 4/21/09 12:21 PM

I'll be finishing up at grad school (though not graduating yet - thesis) and moving so bad month for me personally to get involved but wanted to thank our rules committee, the prize sponsor, and lizziwizz for putting this together - it looks very well thought out, well organized, and the prizes are really nice. Thank you!


------
Kit
"Never underestimate the power of the right dress!" - drsue
"Hyu gots to know how to sveet tok de costumers, dollink" - Girl Genius, 11-24-08

Vintage Joan


Intermediate
Ontario Canada
Member since 7/16/07
Posts: 10875





In reply to lizziwhizz



Date: 4/21/09 1:21 PM

Quote:
In addition, the 4-pieces you create must work with one existing item in your closet. This piece must go with at least 2 of the 4 new items.
...the item from your closet only has to go with two of the items you make.


OK, I don't understand. The 4 pieces must work with the "closet" item, but the "closet" item only has to work with 2 (+) of the new items?

------
my shield and my very great reward ~ Gen. 15:1

Image: LIX-ish years ago
Printable Version
* Advertising and soliciting is strictly prohibited on PatternReview.com. If you find a post which is not in agreement with our Terms and Conditions, please click on the Report Post button to report it.
Online Class
Break your Serger Out of the Box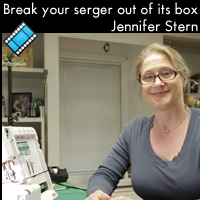 Online Class
Altering Jackets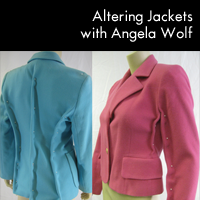 Simplicity 2178

by: awesomepot...
Review
Sewing Workshop Hudson Top & Pants Pattern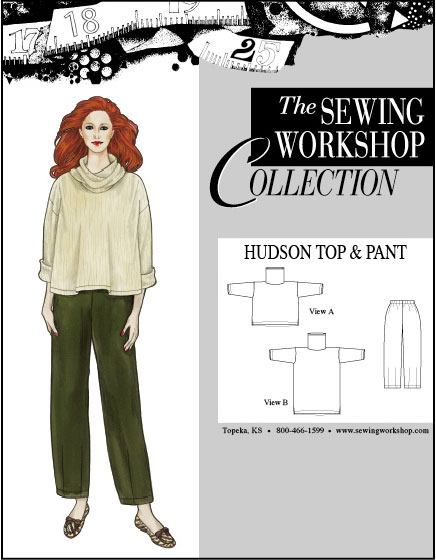 Pattern Details
Lolita Patterns Gunmetal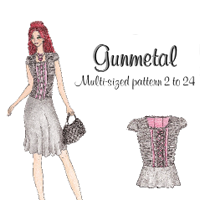 Pattern Details
Other LouLouJames

by: Doris W. i...
Review