Larri Seams Inspired


Member since 6/2/06
Posts: 389



Date: 5/7/09 12:03 PM

I sent them this...

"I urge you to re-think your decision to close your fabric departments. There are thousands of sewers who depend on this department to provide them with quality fabrics. In some cases, Wal-Mart is the only fabric store within 50 miles. Educate yourselves regarding sewing. You will find that home sewing is on the rise and regaining popularity, especially during this woeful economic era. Using Wal-Mart fabrics not only offers a low-cost solution to clothing a family or decorating a home; it also provides the sewer with a creative and stress-relieving outlet. Please check the sewing message boards on the internet. (www.patternreview.com for example). Wal-Mart has the ability to continue serving its customers' needs as well as sustaining itself in this economic downturn by maintaining your fabric departments. I look forward to hearing you have reversed your decision."

And I received this as a reply...

Thank you for your message. Thank you for your recent inquiry regarding the fabric department in your local store. As with any merchandise decision that we make, we have based our decision to reduce the stitching and fabric departments on customer demand, which does not appear to be as high today for a full stitching and fabric offering in some markets as it may have been at Wal-Mart in the past.

In keeping with our emphasis on being a store of the community, Wal-Mart is converting the fabrics and crafts department in some stores to a newly expanded assortment of merchandise that focuses on life's celebrations. We are thrilled to offer our customers this exciting new crafts and celebrations center that makes available craft and party planning needs along with information on current trends and new ideas in the area of life's celebrations, such as holidays, weddings and birthdays.

In those stores where the new crafts and celebrations center is placed, merchandise commonly referred to as 'notions' will be included in the product offerings - such as sewing machines, yarn, needles, thread, etc. As a part of this conversion, most of our new and remodeled stores that opened earlier this year, as well as a small number of existing stores, will feature the new crafts and celebrations center in place of bolt fabrics. Wal-Mart will continue to carry cut fabric in most of our stores. Due to the continued evaluation of our stores, we are unable to share a list of existing stores scheduled to receive the new crafts and celebrations center at this time.

Thank you,
Wal-Mart Customer Relations






cgHipp

Beginner
SC USA
Member since 11/8/06
Posts: 872



Date: 5/7/09 12:18 PM

"Wal-Mart will continue to carry cut fabric in most of our stores."

I seriously doubt if that is the case.

------
I rip what I sew.

CM_Sews

Intermediate
CA USA
Member since 9/18/04
Posts: 1734



Date: 5/7/09 1:19 PM

I suspect when they say "cut fabric" what they are referring to is pre-packaged, pre-cut pieces of fabric, such as a 2 yard pieces pre-packaged in nice, neat sealed bags that can be hung on a hook on the wall.

When I first started reading stories and discussion board posts about Wal-Mart fabric departments closing (a year or more ago), I did a bit of Googling and found a lot of interesting info. This is the info that impressed me the most, and, no, I don't have links.

The Wal-Mart Fabric departments are not losing money, but they don't turn enough profit per square foot of store space to make Wal-Mart bean counters happy. This drive to eliminate the fabric department has nothing to do with meeting the needs of customers; it is all about driving up profits per square foot of store floor space.

The Fabric Department needs an employee, which eats into the profit per sq. ft. equation. They test marketed pre-cut pre-packaged fabric idea more than a decade ago, to test how feasible it would be to get rid of the fabric bolts and the employee who provided the service. The test marketing was not well received at that time. What this tells us is that they've been working on dumping the fabric departments for a long time.

When you see "crafts and celebrations center" think "party paper goods, decorations, and favors" and "crafty stuff that you might find at JoAnns or Michaels or other chain crafty stores". Most importantly think "merchandise that can be closely packed into the square feet available and which does not require a human being to offer service".

This quote is interesting: "... we have based our decision to reduce the stitching and fabric departments on customer demand, which does not appear to be as high today for a full stitching and fabric offering in some markets as it may have been at Wal-Mart in the past."

I've read posts on discussion boards where people report their local Wal-Mart, the only place to buy fabric within 50 or 100 (or more) miles is closing. Demand is down?? Sewing is experiencing an increase in popularity. Quilting is a 2+ BILLION dollar industry in North America.

It's really all about profit per square foot – which is a perfectly valid goal for a retailer. That doesn't mean it meets my needs as a customer, however.

CMC


Karla Kizer


Advanced
Member since 4/8/02
Posts: 7622





Date: 5/7/09 1:38 PM

I'll repeat what I always say: if sales are down, it's because you aren't stocking what people want to buy. You can't fill a department with cr@p, then report that no one is interested in sewing. Get decent fabric in there. Real stuff. Recognizable brands on bolts. What a concept....

------
"Never try to teach a pig to sing; it wastes your time and it annoys the pig." -Robert Heinlein and Ann's father. Thanks for the reminder, Ann.

Where are we going, and what am I doing in this handbasket?

Matthew 25:40 (New International Version)
The King will reply, 'I tell you the truth, whatever you did for one of the least of these brothers of mine, you did for me.'





Em's Summer


Intermediate
USA
Member since 2/16/06
Posts: 3174



Date: 5/7/09 1:59 PM

Oh, and they're expecting people to be throwing parties in this economic downturn. I'm sorry to be so sarcastic, but what a joke!!!

Em

------
From what others have said, the nasty message came from Fitting Woes, NOT Misc Hot Topics or the Civility thread.



NancyDaQ


Advanced
NM USA
Member since 1/12/02
Posts: 3838



Date: 5/7/09 3:44 PM

Quote:
The Wal-Mart Fabric departments are not losing money, but they don't turn enough profit per square foot of store space to make Wal-Mart bean counters happy. This drive to eliminate the fabric department has nothing to do with meeting the needs of customers; it is all about driving up profits per square foot of store floor space.



Profit/SF is a common metric for all retailers, not something originated by Walmart. It would not surprise me to find that there a minimum target for each department in each store in each region. The store departments literally have to "earn their keep." The fabric department likely has low inventory turns combined with higher than average labor costs. As a result, fabric doesn't really fit the mass market, self service business model of Wal-Mart.

I do hate the obviously canned nature of these responses though. I'd rather receive no response than this sort of corporate blather. I don't think anyone even reads the original letters.

------
Now blogging at http://sewwest.blogspot.com

Karla Kizer


Advanced
Member since 4/8/02
Posts: 7622







In reply to NancyDaQ



Date: 5/7/09 3:50 PM

Quote:
Profit/SF is a common metric for all retailers

Yes - and profit/SF has always been a problem for the fabric department. That's why Sears, Penney's, Federated stores, etc. eliminated the fabric departments years ago. Face it, everyone; we're the unloved stepchild.



------
"Never try to teach a pig to sing; it wastes your time and it annoys the pig." -Robert Heinlein and Ann's father. Thanks for the reminder, Ann.

Where are we going, and what am I doing in this handbasket?

Matthew 25:40 (New International Version)
The King will reply, 'I tell you the truth, whatever you did for one of the least of these brothers of mine, you did for me.'





Miss Fairchild


Advanced
USA
Member since 8/24/02
Posts: 7936





In reply to Larri Seams Inspired



Date: 5/7/09 4:02 PM

Quote:
We are thrilled to offer our customers this exciting new crafts and celebrations center

Are they kidding me? I'm one of those people who, except for my LQS, has fabric 50 miles one way (at Joanns and Walmart). So they think I should be thrilled as well? It's like Joanns and their constant influx of craft items (not to take anything away from the crafters here, because I am one myself) but I also sew and to tell you the truth, I haven't used my 40% off coupon in ages--there's nothing I want to buy.

Okay, Walmart, bring on your exciting new crafts and celebrations center. As long as you are anywhere near Joann's (and where I shop, you are), you'll lose business and wish you kept the fabric department.

------
"Play the cards you are dealt, but choose who is sitting at the table"..AARP magazine

SEE MY ETSY SHOP HERE: http://www.etsy.com/shop/AuntMaymesAttic
My blog: http://auntmaymesattic.wordpress.com/

JTink


Intermediate
Member since 4/20/08
Posts: 5983





In reply to Larri Seams Inspired



Date: 5/7/09 4:50 PM

This is very close to the reply I got from them about three years ago, when I sent a scathing note to Bentonville. This new "craft and celebration" section is nothing more than what CMSews said, paper and balloons. Yep, that's what we all need, more items you can buy at Party City, Ben Franklin, Michaels, just about every grocery store! Wally World has shot themselves in the foot with this decision. I use to go to my local Wal-mart at least twice a week to check on the material. I think it's been almost 2 months since I've been in the one 3 miles from me. I have been going to the one 10 miles up the road about once a month, because they still have the fabric department, until this time next year.

Karla Kizer


Advanced
Member since 4/8/02
Posts: 7622





Date: 5/7/09 5:01 PM

Now, if they stop carrying Creamy Milk Chocolate Slimfast (Original formula), then I'll never, ever have to go to Walmart again. Maybe I should write to them....

------
"Never try to teach a pig to sing; it wastes your time and it annoys the pig." -Robert Heinlein and Ann's father. Thanks for the reminder, Ann.

Where are we going, and what am I doing in this handbasket?

Matthew 25:40 (New International Version)
The King will reply, 'I tell you the truth, whatever you did for one of the least of these brothers of mine, you did for me.'




Printable Version
* Advertising and soliciting is strictly prohibited on PatternReview.com. If you find a post which is not in agreement with our Terms and Conditions, please click on the Report Post button to report it.
Altering Jackets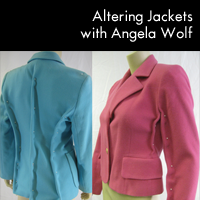 Serging Ahead with your 5 Thread Serger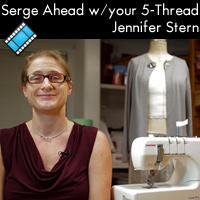 Simplicity 3503

by: karen n
Review
Sewing Workshop Quincy Top and Pants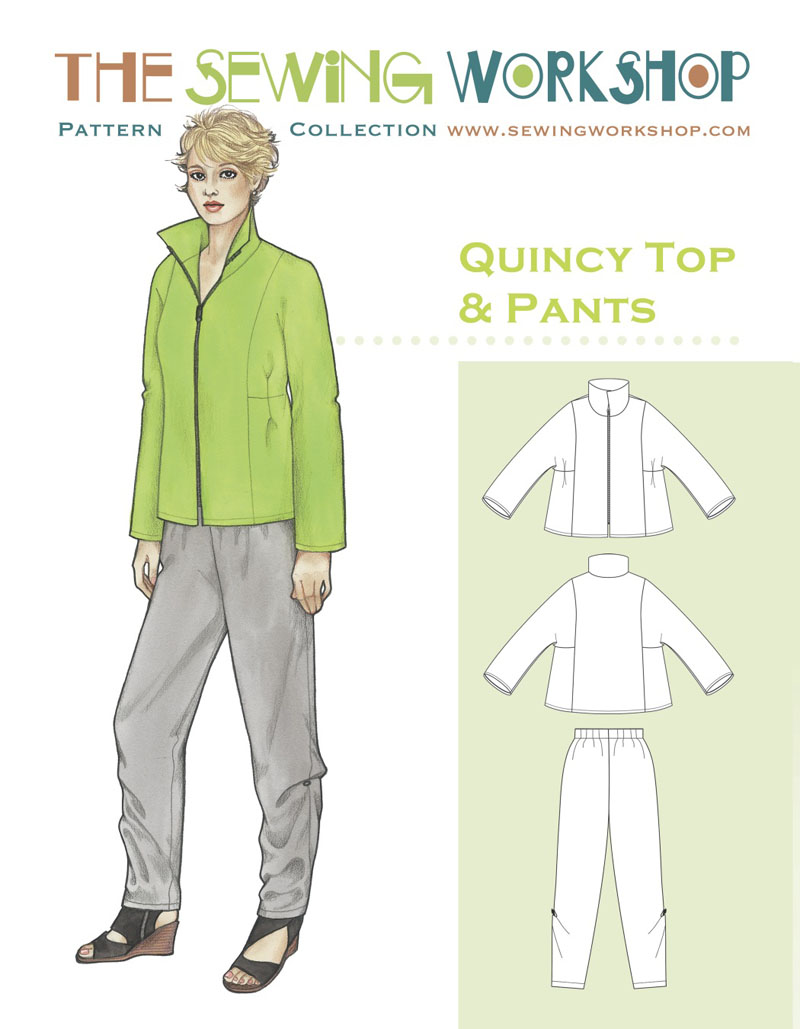 Buy Now
Christine Jonson Fitted Jacket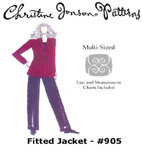 Buy Now
Sew Liberated Fleece Hoodie

by: Stacie Thi...
Review