water2wine


Advanced Beginner
Georgia USA
Member since 7/6/08
Posts: 133



Date: 5/15/09 1:07 AM

I will just first state that I know nothing really about machine embroidery but decided I really wanted to do it so here I am. I am trying to decide if digitizing is for me or not. Or maybe I should say realistic for me. I like the idea of being able to turn photos into embroidery. I like the idea of creating things for my kids based on their interests. And it seems like you could take things like royalty free clip art and turn them into embroidery, just guessing on that. But some things that I have read make me wonder if I am being completely naive on the ease of the process. Is it just a matter of keeping the designs simple or is it really a pretty hard process?

I am just trying to decide if I should get software that includes that or if being able to do it is unrealistic for a beginner. Thanks in advance for any wisdom you can share.

------
Not by might, nor by power, but by my Spirit, says the Lord Zach 4:6b


Lunar_C


Intermediate
AUSTRALIA
Member since 8/4/03
Posts: 193





In reply to water2wine



Date: 5/15/09 2:50 AM

There are many things to consider when digitizing, it really isn't a quick process. I am artistic and computer literate but found the whole process time consuming and too much testing to get one design. The really expensive software may be a bit better but if you consider the time involved and cost of software compared to buying a design that will work straight away...I just lost interest.

Have a look at this site. They always have sales and new designs. Think about whether you would enjoy the process of digitizing or just want quick results. You could buy alot of designs for the cost of some high end digitizer software.
Check out this site Emblib .

A basic digitizer is good to have to just to add lettering, mirroring, join two designs together etc Hope this helps

------
If it moves, sew it down.

water2wine


Advanced Beginner
Georgia USA
Member since 7/6/08
Posts: 133





In reply to Lunar_C



Date: 5/15/09 11:01 AM

Thank you that is helpful. I am excited to look at that site too. I do not have a lot of time so I would rather be sewing with my time. It is a cool thing to do though. So I guess I should think more basic in that area. Uh, I am just having the hardest time deciding for sure what to get in terms of software. It's hard to know what you will really do before you know how to do it.

BTW- My kids love the cool pink bird!
-- Edited on 5/15/09 11:08 AM --
-- Edited on 5/15/09 11:17 AM --

------
Not by might, nor by power, but by my Spirit, says the Lord Zach 4:6b


Zip

Beginner
New Jersey USA
Member since 8/1/05
Posts: 69



Date: 5/15/09 11:17 AM

Although I don't do much digitizing, I love having the software (I have 3D professional). It's amazing what you can create just cutting and pasting from your designs. Putting in additional color changes is very useful too. Also, if you know a little about digitizing, you can fix the designs that you buy that don't sew out quite right (sadly there are many of these). Sometimes you can find the pieces of what you want in free designs. For example, I found a cocktail glass and a fruit slice and chopped and combined them to make cute margahrita designs. You can also make changes in shapes, and add lettering, and see what the full design will look like. I almost always check my designs in software, or make minor adjustments before sewing them out. I've also taken clip art and digitized, which is really fun and relatively quick. That is the only way I could have gotten a design of a happy face marching with a trumpet.

Joanne77

Intermediate
Texas USA
Member since 1/16/09
Posts: 269



Date: 5/15/09 11:25 AM

I decided against digitizing a long time ago. It just isn't something that I was able to accomplish without much frustration so I don't do it. There are hundreds of thousands of embroidery designs available, both free and for purchase, so it wasn't something I was compelled to do. There are software programs that allow you to do fairly extensive editing and changing of designs to make them more personal. I have Embird and I know there is a lot you can do with their basic program and they do have the add-ons you can purchase for additional editing and digitizing. So I don't think you absolutely have to purchase a high powered digitizing software program in order to digitize. But, you can if that's what you really want.

chicaem29


Advanced Beginner
New York USA
Member since 3/4/09
Posts: 1711





In reply to water2wine



Date: 5/15/09 11:31 AM

I was researching this a lot when I first got my sewing/embroidery machine about 2 months ago. After asking people here on PR, on groups for my machine, and looking around elsewhere, to me the software that made the most sense for my needs, my budget, and my machine was Embird. (NAYY) What's really nice about it is that you can get the basic program, and then if you want to digitize and do other stuff you can get the plug-ins for those later. Not only can you decide what you want/need, you can start off learning the basics. With some of the brand software - I have a Viking D1, so in my case, the Viking 3D or 4D software - if you ever want to digitize, you have to buy the more high-end packages, which for me included stuff I didn't want, but I would need the whole package to get digitizing, which I wasn't sure I would actually end up doing when I realized what it really entailed. When I bought my machine one of the women at the dealer showed me some digitizing stuff on the Viking 4D software, it seemed so easy but I'm not sure it really is, plus I just don't have thousands of dollars to spend. With Embird you can decide if you will need anything beyond the basic before you shell out the money for digitizing or anything else.

As a quick side note, Secrets of Embroidery is having a sale (10% off I think) on Carolyn Keber's Embird tutorials through the end of the month. I hear they are really great and I am planning to get one, especially now that they are on sale.

JudiBee2


Intermediate
Illinois USA
Member since 3/8/04
Posts: 17



Date: 5/15/09 11:42 AM

I agree with the above about learning to edit designs, to view and merge, and move over a few stitches. To learn to digitize well enough to trust your designs to your machine, is a different story. I approached it like a graduate school course of study. It involves time, money, and total concentration. There are physical considerations regarding the movement of the fabric, and artistic decisions. There are also matters of copyright laws and obtaining appropriate clipart. Why I learned is that I was searching for different themes for quilts and running into brick walls or spending money. Then, after I learned, I switched hobbies back to sewing my own clothes. I don't embroider on my clothing as it is hard enough to get them to fit correctly. And, as far as gifts, I have become such a cheater, I reverse my creations, print them out, and iron them on, and glue gun trim. So all in all, I don't know. It was kind of guitar and Spanish. Hobbies in the wind. I think it has helped me to become more aware of design and computer graphics and improved my spacial awareness and artistic ability. So I am happy to have gone through the procedure. But easy? No. There is a lot to learn, and many Yahoo groups and tutorials, and lots of new e friends to make. A different world. I would love to digitize for hours a day. I just sit and make up my own designs on the screen. It never ceases to amaze me. I just don't like to stitch them out, any of them at all anymore. I just bought a new machine too, my fifth embroidery machine. You would think I couldn't get enough, but I am taking sewing courses here and making clothing. Gifts? No more. Quilts with embroidery, no more. I used to get my monograms done at a little store, but I think little specialty stores have gone under, and only vendors take big orders, or just a few do custom orders at probably a high price for a single item. Even though there might be a niche, I wouldn't even wish to bother. Nonetheless, I would be happy to answer any questions about it.

aslinnd


Advanced Beginner
AUSTRALIA
Member since 5/28/07
Posts: 840



Date: 5/15/09 7:23 PM

I agree with everyone! I think its worth it to have a enough knowledge to tweak your embroideries, change size colour or combine elements from other embroidery, add lettering, maybe some basic digitising that can be done in various wizards. Beyond that I have found it a world of frustration. My interest started with 4D sketch I saw advertised and wanted that effect, a whole suite later I find that I just can't commit the time and effort. there is no such thing as a quick digitising project. I can see it as being something i tinker with for ages to come before i get really good at it.

Learn the basic modules first and see how you go. I think you'll find that will suit your needs 80% of the time

sewbluetiful


Intermediate
Missouri USA
Member since 2/8/07
Posts: 401



Date: 5/15/09 8:30 PM

Any software has a learning curve, some more than others,, I have Embird,, I have digitized a few things,, but I have so many designs already that there really isn't any need to do my own,, unless i just want to,, here is a site that used Embird exclusively,, and she is good, sadiasews.com,, NAYY,
As far as cost goes, I think Embird is the cheapest,,
Basically, you will never know until you try it,, you may love it,, several ladies started thier business's that way,,

Almost forgot,, you can download Embird for free for 30 days,, OR 100 uses,, that way you could see if you like it,,, here is a site that has a lot of info on WHERE to get it,,

http://www.myembroideryhaven.com/Embird.html
-- Edited on 5/15/09 8:35 PM --

------
Mickie

http://sew-something.blogspot.com/

water2wine


Advanced Beginner
Georgia USA
Member since 7/6/08
Posts: 133



Date: 5/15/09 9:46 PM

Wow! Thank you so much for all the information. This really helps to give me an idea of how much I might be interested in it. I really appreciate it. Thank you so much!

------
Not by might, nor by power, but by my Spirit, says the Lord Zach 4:6b

Printable Version
* Advertising and soliciting is strictly prohibited on PatternReview.com. If you find a post which is not in agreement with our Terms and Conditions, please click on the Report Post button to report it.
Fun with Fitting - BODICE w Darts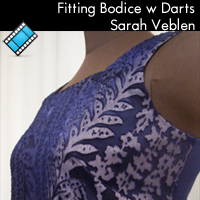 Fit the Tee to a T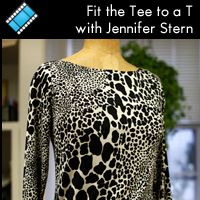 New Look 6569

by: sewdc
Review
ZIPPERS - A downloadable Book by Shannon Gifford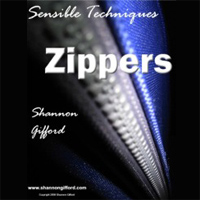 Buy Now
Favorite Things Little Belle Skirts Pattern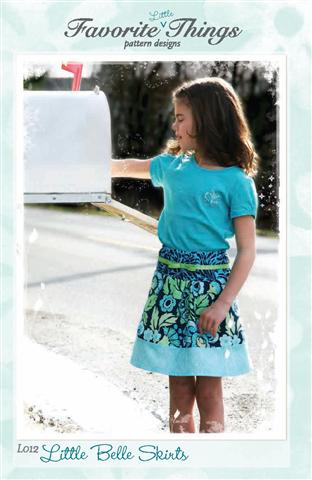 Buy Now
Vogue Patterns 8615

by: retrotechg...
Review