Coluber42

Member since 4/5/09
Posts: 9



Date: 5/31/09 6:47 PM

I'm hard at work on my sister's wedding dress. I'm making my own pattern from scratch based on about 18 months of her changing her mind about how she wants it to look. :P
But I have a number of random questions, and I'm looking for some advice.
First, does anyone have any rules of thumb for where to put boning? The dress has princess seams but has a really picked-up skirt in back, so there's going to be a fair amount of weight hanging out back there (especially when the train is bustled). It will have a very low V-neckline in the back, and a not-so-low front. The obvious locations for bones seem to be at the seams, but I feel like that might not be enough.
Next, is it crazy of me to be thinking of using horsehair braid in the neckline to help it keep its shape? I've never heard of doing that, but it seems like it might help keep the very low back from gaping.
The skirt will be "picked up" a little in the front and a lot in the back. Does anyone have any preferred methods for tacking the pick-ups down to the lining? Should I be using a second layer of lining in addition to the one that the pick-ups will be tacked to? Any ideas for how to stabilize the lining against the weight of the skirt? (will this even be an issue? I have some rayon for the lining, with cotton broadcloth underlining and silk dupioni fashion fabric. I wasn't there when any of it was picked out)
Any favorite ways of hemming the train? A catch-stitch hem doesn't seem to be a great idea for something that drags on the floor.

I know, it's a bunch of random questions, but I'm grateful for any input!


Elona


USA
Member since 8/24/02
Posts: 9272
Skill: Advanced
Body Type:




In reply to Coluber42

Date: 5/31/09 6:57 PM

Many, many of your questions will be answered in Susan's Khalje's beautiful little book Bridal Couture, and with lots of photos and illustrations.

------
Elona

Coluber42

Member since 4/5/09
Posts: 9



In reply to Elona

Date: 5/31/09 7:14 PM

I know, but I'm overseas in a non-English-speaking country and on a grad student budget, so I figure asking on the internet is the next best thing. :-/


Cisa


Indiana USA
Member since 1/27/09
Posts: 428
Skill: Advanced



Subject: Advice on boning, and a few other things for my sisters wedding dress Date: 5/31/09 8:17 PM

As far as avoiding a catch-stitched hem on a train, you can always do a bagged hem, stabalized with horsehair braid. Somewhere around here is a thread on dust ruffles and other such finishes for bridal trains. I'm awaiting my copy of Bridal Couture and will see what Ms. Khalje has to say about the matter

------
http://www.sewfitting.com

Amy7467


Pennsylvania USA
Member since 12/29/08
Posts: 6
Skill: Advanced



Subject: Advice on boning, and a few other things for my sisters wedding dress Date: 6/20/09 2:20 AM

Boning in each seam would be good. An additional underlining in just the bodice that is completely interfaced with a heavier weight interfacing would be helpful. This is the layer you would put the boning in. (try looking at some RTW dresses). Also, to help hold up the weight of the skirt, try an inside "belt" at the waist that hooks and eyes in the back before you zip it up. Perhaps elastic in the neckline instead of horsehair if you are worried about gaping. If you can go to a bridal store and look at RTW, that would be best to get a better idea fof what you need to do. Good luck!

Maripat


Ohio USA
Member since 10/11/08
Posts: 826
Skill: Advanced



Date: 6/20/09 10:49 PM

Susan K and also Kenneth King recommend making a separate "coursalette" inside the dress. It shares to top neck edge only and fastens independent of the fashion fabric. It is made a little snugger than the FF and acts as support for the weight of the dress.
Your back really should not gap. Does it have princess type seams in the back that you can take in? I do alterations on RTW and you should be able to fix that. That said, I have seen narrow elastic in that neckline seam that is undetectable and it does snug up that neck edge.
Also consider whether she is wearing a longline bra. That will shape her figure, while the coursalette will hold up the dress.
I'm starting DD's wedding gown this week. Good luck to both of us!

------
"You are in charge of your own ride!"

LearningAlterations.com

Coluber42

Member since 4/5/09
Posts: 9



In reply to Maripat

Date: 6/23/09 7:09 PM

Well, it's done and the wedding is over already, haha. The dress came out beautifully in the end. I did a catch stitch hem with horsehair braid in the end, meaning at about 11 PM the night before the wedding, and it was fine. I ought to have ironed it one last time, (and there were a few other corners cut due to time) but it was okay. I went with a corselette full of boning attached only at the top, and that worked out well. It also turned out to be uselful because I attached the netting/crinoline to the bottom of it, and sewed the tucks in the skirt into that, which made for good stability and good movement when she danced at the reception. So, a successful project in the end! :)

JEF


Board Moderator
Virginia USA
Member since 7/27/05
Posts: 3020
Skill: Intermediate
Body Type:




In reply to Coluber42

Date: 6/23/09 7:48 PM

Pictures? Please????

------
"The trouble with quotes on the Internet is that you can never know if they are genuine." --Abraham Lincoln

Maripat


Ohio USA
Member since 10/11/08
Posts: 826
Skill: Advanced



Date: 6/29/09 9:20 AM

You are a maniac seamstress! Good job getting all that done in time. Do post pictures!

------
"You are in charge of your own ride!"

LearningAlterations.com

Coluber42

Member since 4/5/09
Posts: 9



In reply to Maripat

Date: 7/3/09 7:45 PM

Well, it was a lot of work, that's for sure! I live in Germany and my sister lives in the US, and I was only in town a week before the wedding. I also designed the pattern from scratch, after about a year and a half of design discussions with my sister. My mom and sister went shopping for the fabric and supplies, which I gave them a list of, and shipped it all to me. I got to my mom's house with all the main pieces cut out and basted to the underlining and the lining assembled, but without having completely made a decision yet about how to do the boning or how to make the crinoline, how to attach the pick-ups, or how to bustle it, without having come to a decision yet about closure, and without having actually made pattern pieces for the criss-cross feature in front. I worked on it day in and day out for about five days in my mom's living room, surrounded by utter chaos.

Some things I learned during this process:
- non-sewers don't necessarily understand things like seam allowance or geometry

- pin the bride down (literally, if necessary!) early in the process about what undergarments she's going to wear. I did know this, actually, but this bride refused to be pinned. She wanted a dress with a low v-neck in back, but she's a 34D(maybe DD? I forget) bra size, and hiding a bra in there ain't so easy. She was still shopping for one up until two days before the wedding, and the pin job I frantically did the morning of, trying to hide the thing under the straps of her dress was not ideal.

- Wedding dresses are extremely architectural, and the "fashion fabric" might as well be veneer. This dress is "made of" dupioni silk in the sense that my apartment is "made of" rather dated textured wall paper.

- Sewing the dress gets you out of some duties, but it didn't get me out of wearing a dress for the first time in over a decade.

- Cut necklines conservatively, because some brides like to change their minds a lot (she finally decided on the shape of her neckline about three and a half weeks before her wedding, and only after a lot of prodding... then she griped that it was going to be too low).

- Put your foot down regarding shoes. She has to decide early and then stick with that decision. See above about changing minds. If possible, cut the whole business six inches too long just in case. My sister told me she was planning on wearing flats, and then as she was about to try on the assembled lining, she sprung it on me that she'd decided on 6" platform heels instead because she's short. Fortunately, since the outer part of the dress had so much extra length to account for the tucks in the skirt, that worked out in the end. I had to make the smallest hem I could make i the lining.

-Even egregiously bone-headed pattern errors can be corrected.

-11 PM the night before the wedding isn't really the best time to be finishing the hem.

This was a real adventure for me, so I'm planning on putting up a report of the whole thing since I found other peoples' blogs about making wedding dresses so incredibly useful.

Photos here:
http://photo.kochfoto.com/gallery/8687516_YCEvY/13/574140268_S6BVs/Original
http://photo.kochfoto.com/gallery/8687516_YCEvY/13/574138879_u9KAs/Original (I'm the sort of uncomfortable-looking one in the strapless blue-ish dress and the bike jersey tan lines)
http://photo.kochfoto.com/gallery/8687516_YCEvY/19/574694792_bqjoq/Original
http://photo.kochfoto.com/gallery/8687516_YCEvY/20/574686784_nnKht/Original
http://photo.kochfoto.com/gallery/8687516_YCEvY/23/575348720_B4so8/Original
http://photo.kochfoto.com/gallery/8687516_YCEvY/23/575342350_kTL4N/Original (back with the train bustled)
http://photo.kochfoto.com/gallery/8687516_YCEvY/32/577515760_79dc7/Original (see above comment about hiding bras)

Printable Version
* Advertising and soliciting is strictly prohibited on PatternReview.com. If you find a post which is not in agreement with our Terms and Conditions, please click on the Report Post button to report it.
Online Class
Bust Adjustments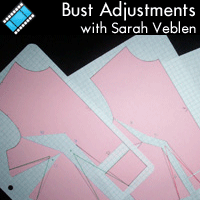 Online Class
Sewing Basics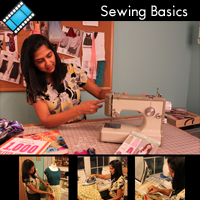 McCall's 6650

by: slmstyle
Review
Favorite Things Sleep Well Pattern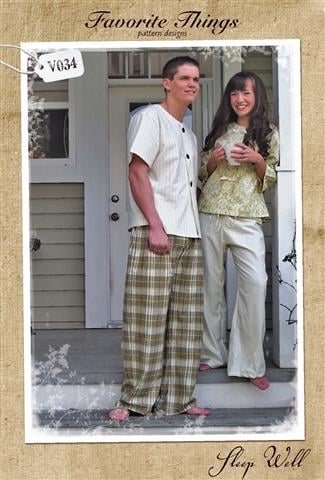 Pattern Details
Islander Sewing Systems Irish Coat Pattern Pattern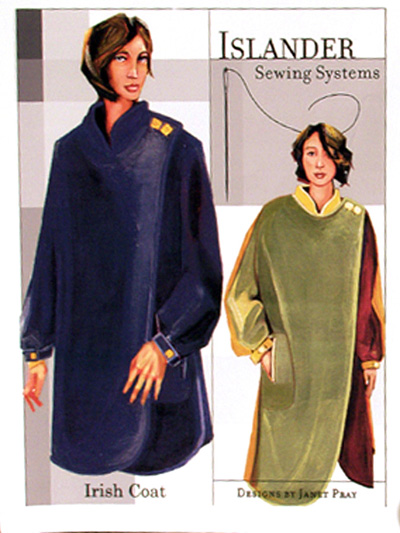 Pattern Details
McCall's 6887

by: CounttyGir...
Review