cakehole


UNITED KINGDOM
Member since 12/22/05
Posts: 55
Skill: Intermediate



Date: 7/5/09 4:27 PM

Please help! I am completely torn between these two machines and the prices are almost identical. The Janome digitizing software is more expensive, but it seems like everyone uses Embird anyway. Does the Brother work with Embird, does anyone know?

I really can't decide between these two machines, so any advice would be greatly appreciated!

quiltingwolf


Member since 12/15/02
Posts: 7208
Skill: Intermediate



In reply to cakehole

Date: 7/5/09 5:22 PM

With the 350 you have the option of going with the giga hoop. Any machine can work with Embird. Embird is a 3rd party software program it works with the files not the machine.

------
quiltingwolf.blogspot.com

poorpigling


Texas USA
Member since 12/28/07
Posts: 11074
Skill: Advanced



In reply to cakehole

Date: 7/5/09 7:35 PM

Thanks for starting this thread..I am trying to decide on an embroidery machine also...with embroidery only and a USB port ..and I don't understand software programs to much although I believe I could manage Embird..maybe..I really want to download designs from the computer directly into the machine and I also want a hoop larger than the 4 X 4..although not as large as a football field..so any suggestions might also help me..

StitchinMom

Rhode Island USA
Member since 9/15/08
Posts: 153
Skill: Advanced Beginner



Date: 7/5/09 8:25 PM

I am also interested in opinions here. I am considering the Brother PE700II, the Brother 750D, and the Janome 350E. Does anyone have any of these machines and use Vista? Any issues with Vista I should consider when purchasing one of these models?

------
StitchinMom
Janome MC6600P; Janome 3160QDC; Janome Jem 760; BabyLock Imagine Wave Serger;
For teaching:
Janome Sew Mini; Janome Jem 661; Kenmore 19233; Kenmore 18221; knitting needles & crochet hooks :)

sewinggeek


Colorado USA
Member since 1/26/06
Posts: 540
Skill: Intermediate



In reply to StitchinMom

Date: 7/5/09 9:51 PM

Things to look for in terms of buying an embroidery machine:
1. how do you get designs to the machine - USB, computer, card, etc.

2. What is the biggest size of hoop the machine will embroider in one hooping? Don't worry about a multi-hoop if your basic hoop doesn't embroider big enough for you. Don't be taken in!

3. How easy is it to edit designs on the machine? Resize, rotate, do lettering, combine designs on the machine.

4. Computer compatibility is irrelevent if it doesn't connect to a computer.

5. Does it require specific software to get designs to the machine or is it software independent - meaning you don't need software to use the embroidery machine. Don't mistake software that is nice to have to edit designs with software that is REQUIRED to use the machine.

6. Does the machine combine designs or lettering and designs on the machine itself? Or do you need optional software to combine designs?

The answers to these questions are almost unimportant , except just to inform you about the machine - as long as the answers are ones you can live with.

Now, the machines themselves: The two Brothers will not combine designs, so some sort of editing software is nice - but is not required. One has a USB connection to a computer (and I do not know about the other), but does not use a memory stick, so a computer nearby is necessary. The Janome uses a memory stitch, so does not require a computer close by. The Janome does combine designs, but is not as easy to use IMHO.

I don't believe Vista is an issue with any of these machines.

HTH

Patti

------
PattiH
Brother 4000D, Brother 650Q, Babylock Enlighten, Babylock Coverstitch, Kenmore 117-841, Kenmore 158-1040, Franklin, Singers: 15-91, 66, 221

Franksdottir


Member since 4/25/08
Posts: 3292
Skill: Advanced Beginner



In reply to StitchinMom

Date: 7/5/09 9:56 PM

I have Vista, although I think it is the 32 bit version. I have the Janome 350e and Embird, and Font Engine, and quite honestly I have never had a minute's problem.

If you do find you have difficulties, you simply use the option which makes you an administrator, and it smooths the way.

I know nothing about the Brother machines, except that people who have them seem very happy with them. I love the 350e - but I am reluctant to tell anyone else how to spend her money, so I think you should get the machine you like best.

I have to say that the USB connection is a wonderful feature. You download the files from the internet or a disc to your computer, then you copy it onto the flashdrive, and put the flashdrive in the embroidery machine and it embroiders it.

I do not want to digitize - I am not artistic, nor do I have the patience to make my own designs, but I do have Font Engine, which is an add-on to Embird. It takes any fonts on your computer and digitizes them for you, so you can write things - I enjoy that a lot. I just designed an embroidery for my daughter, quoting something which suits her personality.

Remember, after you buy your machine you will have to buy thread, stabilizers of various types, designs, maybe needles, and maybe other things. But the expense is mostly up front. The thread lasts a long time, and if you buy in bulk, stabilizer is not that expensive per use. Designs and things on which to embroider are an ongoing expense, but they they don't have to break the bank.

------
Barb

aslinnd


AUSTRALIA
Member since 5/28/07
Posts: 1157
Skill: Advanced Beginner



Date: 7/6/09 5:19 PM

I don't think you can go wrong either way. the main differences between these machines are 1) the usb 2) the hoop size 3) the disney capable.

I think if you want a bigger field and disney isn't an issue then the Janome 350 is tough to go past.

I have the 750D haven't had a seconds problem with it, but I wanted the disney and I wasn't worried about the larger field. I think the brother machines are slightly more intuitive to use if you use computers and I like the on board help diagrams. I have a friend that has a 300e so I base that comment on having helped her learn her 300e. Where I am the brother is cheaper than the janome so that was a factor.

I'm not sure but I get the sense the 700II is often on sale via HSN and there may be more competitive pricing on it, if that is a factor for you.

I think you will enjoy any of them.

IDcam

California USA
Member since 5/13/09
Posts: 591
Skill: Advanced Beginner



Date: 7/6/09 5:34 PM

Bumping for OP. I'm interested in opinions on these machines too, especially difference in quality of Monograms.
-- Edited on 7/6/09 5:35 PM --

PattiAnnJ


Ohio USA
Member since 12/3/06
Posts: 8414
Skill: Advanced



In reply to sewinggeek

Date: 7/7/09 2:23 PM

Quote: sewinggeek

Things to look for in terms of buying an embroidery machine:

1. how do you get designs to the machine - USB, computer, card, etc.

2. What is the biggest size of hoop the machine will embroider in one hooping? Don't worry about a multi-hoop if your basic hoop doesn't embroider big enough for you. Don't be taken in!

3. How easy is it to edit designs on the machine? Resize, rotate, do lettering, combine designs on the machine.

4. Computer compatibility is irrelevent if it doesn't connect to a computer.

5. Does it require specific software to get designs to the machine or is it software independent - meaning you don't need software to use the embroidery machine. Don't mistake software that is nice to have to edit designs with software that is REQUIRED to use the machine.

6. Does the machine combine designs or lettering and designs on the machine itself? Or do you need optional software to combine designs?

The answers to these questions are almost unimportant , except just to inform you about the machine - as long as the answers are ones you can live with.

Now, the machines themselves: The two Brothers will not combine designs, so some sort of editing software is nice - but is not required. One has a USB connection to a computer (and I do not know about the other), but does not use a memory stick, so a computer nearby is necessary. The Janome uses a memory stitch, so does not require a computer close by. The Janome does combine designs, but is not as easy to use IMHO.

I don't believe Vista is an issue with any of these machines.

HTH

Patti


Although it does not pertain to Brother and Janome, the Singer CE does require that it be hooked up to a computer in order to work as an embroidery machine.

I am not sure if this is the only brand/models that are "brainless" when it comes to machine embroidery.

Video


-- Edited on 7/7/09 2:26 PM --

------
"Improvise, adapt and overcome." - Clint Eastwood/Heartbreak Ridge

"Isnít it a shame in todayís world you canít tell the truth. If you tell the truth youíre abrasive. If you lie youíre charming." - Bob Huggins/College Basketball Coach

StitchinMom

Rhode Island USA
Member since 9/15/08
Posts: 153
Skill: Advanced Beginner



Date: 7/7/09 7:30 PM

Thank you so very much for the explanations and questions to consider before purchasing. This is extremely helpful. Now I just need to see if I can figure out if I can bookmark this thread... Thanks again!

------
StitchinMom
Janome MC6600P; Janome 3160QDC; Janome Jem 760; BabyLock Imagine Wave Serger;
For teaching:
Janome Sew Mini; Janome Jem 661; Kenmore 19233; Kenmore 18221; knitting needles & crochet hooks :)
Printable Version
* Advertising and soliciting is strictly prohibited on PatternReview.com. If you find a post which is not in agreement with our Terms and Conditions, please click on the Report Post button to report it.
Online Class
Sew a Designer Unlined Jacket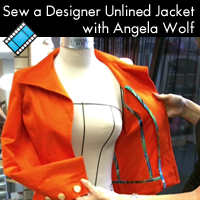 Online Class
All About Buttons and Buttonholes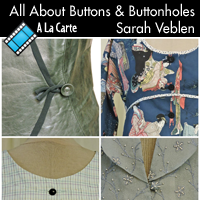 McCall's 6844

by: WinterQuee...
Review
Jamie Christina Abbey Coat Pattern (JC314AC)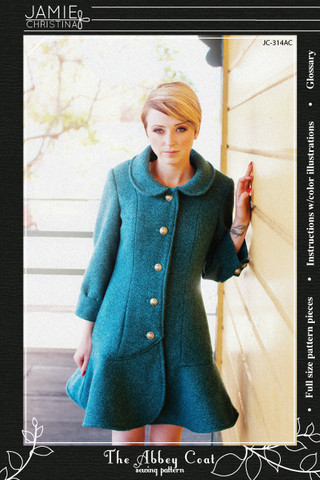 Pattern Details
Paradiso Designs Lolita Simple Skirt Formula Pattern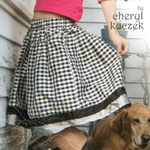 Pattern Details
Burda 9491

by: Mangosteen...
Review