QuickFade


USA
Member since 6/7/05
Posts: 1778
Skill: Intermediate



Date: 7/30/09 1:03 AM

tr1c14


Member since 3/28/08
Posts: 675
Skill: Advanced Beginner
Body Type:




Date: 7/30/09 12:14 PM

rant warning: nerve touched

As a person living with bipolar disorder, articles like that one make me insane. The recommendations they make - exercise, sleep, social support, sunshine, and healthy food - are without question good for everybody, and, like everybody who cares about their health, I do my best to get adequate amounts of all of them, and the better I do at taking care of myself, the better I do at living with my illness.

No surprises there, so why does the advice drive me crazy? Quite simply, because it often - and this article is a good example - seems to imply that if people with mental illness would just get up off our butts and follow this advice, we'd be cured. (Nope.)

Reading an article like that doesn't bother me too much. The advice is generally healthy, and might help an already-healthy person stay that way or someone with minor problems improve. What really, really drives me up the wall, across the ceiling, and down the other side is when clueless people read articles, and then they find out that I have bipolar disorder, and they're all like, "I read this article that said all you have to do to get better is _________," and, well, no. And then I have to explain to those same clueless people that no, I'm not lazy, I'm not self-defeating, I'm living with a real illness with multiple causes and no magic bullet cure. And you would not believe how often it happens.

OK, rant over.

------
Tricia
----------------
The advantage of being a beginner is, nobody has told you "That can't be done." This is also the disadvantage of being a beginner.

Sewliz


Colorado USA
Member since 6/22/04
Posts: 4574



Date: 7/30/09 12:25 PM

I'd say it's an inflammatory article.

------
Liz

thefittinglife.blogspot.com

tr1c14


Member since 3/28/08
Posts: 675
Skill: Advanced Beginner
Body Type:




In reply to Sewliz

Date: 7/30/09 12:36 PM

aaagh bad pun ow

------
Tricia
----------------
The advantage of being a beginner is, nobody has told you "That can't be done." This is also the disadvantage of being a beginner.

Vintage Joan


Ontario Canada
Member since 7/16/07
Posts: 13079



In reply to tr1c14

Date: 7/30/09 12:52 PM

Quote:
no, I'm not lazy, I'm not self-defeating, I'm living with a real illness with multiple causes and no magic bullet cure. And you would not believe how often it happens. OK, rant over.

On behalf of the sufferers of mental illness as well as their families and close friends, thank you for that very well-worded rant. Mental illness is a tangled mess for everyone concerned. It's not just one thing, of course, which is perhaps part of the reason society is in such denial about it. Society fears, makes light of, looks down on, humiliates, and shames those who have mental illness, to the point where many would rather try to live in denial than to do something about their illness. People would be horrified and furious if a person with a more "acceptable" disease received this same sort of reaction. Notice that I am not even clarifying why I am familiar with this topic -- no, it's not me.

Anyway, thanks again for the rant, Tricia.

P.S. This is not to be mistaken for a trivial, cheery "it's OK," but...

-- Edited on

7/30/09 1:02 PM

--

------
my shield and my very great reward ~ Gen. 15:1
~ ~ ~ ~ ~ ~ ~ ~ ~ ~ ~ ~ ~ ~
"Some people are so poor, the only thing they have is money." ~ Seen on a t-shirt worn by a young missionary in India

tourist


British Columbia CANADA
Member since 7/23/07
Posts: 6792
Skill: Intermediate



In reply to Vintage Joan

Date: 7/30/09 1:10 PM

Totally understand and appreciate the rant. We do misunderstand mental illness. When faced with a friend whose OCD and depression (which we didn't know about) went into crisis mode, my DH was completely baffled and had no idea how to support the person. I have been smacked hard enough with hormones a few times to have the faintest inkling of what it is like, but don't pretend to really "know".

That being said, I find that articles like this are often misunderstood. I feel that the author is speaking generally as a culture and not about individuals so much.

I typed a whole bunch of other stuff and deleted it 3 times. So I'll just leave it at that.

------
http://bgballroom.wordpress.com to follow the progress on my next ballgown.

Vintage Joan


Ontario Canada
Member since 7/16/07
Posts: 13079



In reply to tourist

Date: 7/30/09 2:29 PM

Quote:
That being said, I find that articles like this are often misunderstood. I feel that the author is speaking generally as a culture and not about individuals so much.


I was responding more to what Tricia said, really. Not so much about the article itself, although I find passages like this (from the article) very silly:

Quote:
the typical American lifestyle teems with risk factors for mental illness, says Stephen Ilardi, a psychologist at the University of Kansas and author of "The Depression Cure: The 6-Step Program to Beat Depression without Drugs" (DeCapo Press, 2009). But we can protect ourselves by adopting the habits of our distant ancestors, he said.

This makes it sound like there's a direct link between "risk factors for mental illness" and a "depression cure." Depression is a very serious thing, but mental illness is so much more than depression. When the author of this article says, "But we can protect ourselves..." it reads to me like "here's how you can protect yourself from mental illness." Which IS insane, really, since even the experts don't know everything about what causes mental illness, and how best to treat it... even how to properly diagnose it, for that matter. In some ways, medical science is just coming out of the dark ages when it comes to illnesses of the human mind.

I suppose what they really should have done is present this as ways to help protect ourselves from depression. Still not a total cure-all -- some depression results from long-term oppressive circumstances, or from traumatic shocks -- not things you can fix with exercise, diet, sunshine, etc. However, this article would still have made more sense as "advice" if it had stuck to the topic of depression. (And hmm, another mini rant -- most doctors, even in our wonderful, modern Canadian health care system, know next to zilch about depression. ...Getting off soapbox now...)

-- Edited on

7/30/09 2:43 PM

--

------
my shield and my very great reward ~ Gen. 15:1
~ ~ ~ ~ ~ ~ ~ ~ ~ ~ ~ ~ ~ ~
"Some people are so poor, the only thing they have is money." ~ Seen on a t-shirt worn by a young missionary in India

shanntarra


Member since 3/19/09
Posts: 758
Skill: Expert/Couture



Date: 7/30/09 2:47 PM

I've known 2 people who mental illnesses and their attitudes is what made a difference in their lives. "Kasey" is a wonderfully sweet person who yes has a problem but knows she has to take her meds. And lives a good life for it. She is just.. who she is. To be honest with her wonderful attitude most people won't give a 2nd thought. She is as "disabled" as any of the ladies who have a back problem which make it so they cant' work. She is just who she is, and we love her for it.

"Lana" is another story. She won't take her meds, she wouldnt' listen to her doctors, and blamed all her problems on her illness. She doesn't want to work towards managing her levels. She doesnt want help. No matter if it was heart disease, diatetes, or the bongo bongo disease if you are not going to take measures to help yourself. You are not someone I want to be around.

I feel the article is for those people who get in a "Deep funk" not a real depression. Taking better care of yourself will help you feel better all around. That we take care of the minor stuff, but if you have a serious chemical imbalance all the health food, and exersise is not going to help you.

On a over all view for adverage people the article is great, on a case by case basis for people who have serious problems, not the best article to read.

::hops off soap box::

------
"Costume Tech's are overworked, underpaid, and underappreciated except to those designers, actors, directors, playwrights, and other theater artists who depend on them." - The Costume Technicians Handbook

Vintage Joan


Ontario Canada
Member since 7/16/07
Posts: 13079



In reply to shanntarra

Date: 7/30/09 3:08 PM

Quote:
"Lana" is another story. She won't take her meds, she wouldnt' listen to her doctors, and blamed all her problems on her illness. She doesn't want to work towards managing her levels. She doesnt want help. No matter if it was heart disease, diatetes, or the bongo bongo disease if you are not going to take measures to help yourself. You are not someone I want to be around.

Well, I don't know Lana, of course. But from what I've heard and read, there may be reasons someone doesn't want to stay on a particular medication. As I say, there's still a lot to be learned about treating mental illness. Things have improved, I guess, but we have a long way to go.

------
my shield and my very great reward ~ Gen. 15:1
~ ~ ~ ~ ~ ~ ~ ~ ~ ~ ~ ~ ~ ~
"Some people are so poor, the only thing they have is money." ~ Seen on a t-shirt worn by a young missionary in India

Vie

Member since 12/15/07
Posts: 559
Skill: Intermediate



Date: 7/30/09 3:52 PM

My husband supervises a day treatment center for people who are mentally ill and drug users (pretty common since it is natural to try to relieve the problems with self medication). These people are really, really sick. At least three times a week he has to call the police, ambulance or parole officer to deal with someone who is a danger to his or her self or others. No amount of sunshine, exercise, diet or rock chucking is going to stop these people from being sick. They medicate them and try to teach them to live in the real world, deal with people and accept responsibility for their actions. That is all they can do.
These are people that live in special housing and are one step from commitment or, more likely, incarceration.
These people are sick.

But, thanks to the drug industry, depression and other mental illnesses have become a fad. People are prescribed drugs by doctors that are educated about the drugs by people who work for the companies that make them and tend to prescribe the ones made by the company that hands out the nicest pens.

At a routine examination my husband's doctor thought he seemed a little depressed and wanted to prescribe an anti depressant. My husband's father had just died, his mother was diagnosed with cancer. He was working long hours and taking some advanced collage courses. He would have been insane if he wasn't a little depressed and declined the prescription.

I think the kind of insanity the writers were talking about is the fad kind and the temporary hormonal stuff, not serious mental illnesses. There is a big difference.

The people my husband works with would like nothing better than just to function. A lot of people who can function just fine want to be sick because it's the thing to do these days.

We have become a culture that wants a pill to fix everything (what can you expect after the 60s)





-- Edited on 7/30/09 3:54 PM --
Printable Version
* Advertising and soliciting is strictly prohibited on PatternReview.com. If you find a post which is not in agreement with our Terms and Conditions, please click on the Report Post button to report it.
Online Class
Fit the Tee to a T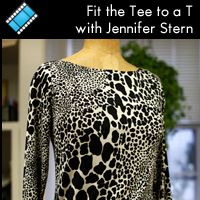 Online Class
Sewing Basics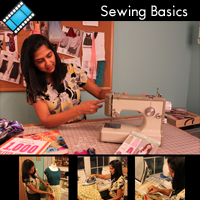 Burda 7378

by: creatingit...
Review
Sew Chic The Tia Dress Pattern (ln1312)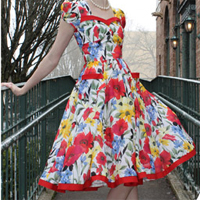 Pattern Details
You Sew Girl 90mm Barrel Purse Pattern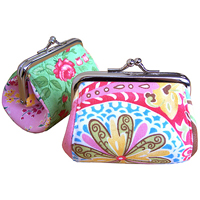 Pattern Details
BurdaStyle Magazine 02-2014-106

by: SometimesS...
Review