Slyvchan


Intermediate
MI USA
Member since 8/7/08
Posts: 155



Date: 7/30/09 11:42 PM

So, here I was, reading along in my brand new shiny Sew Stylish magazine when I came across the article titled "High-Style Sleeves". You guessed it! SHOULDER PADS!!! High sleeves? Yes. Style? Yes, twenty years ago.

I thought this was just some freak article that had nothing to do with the real current style. Sure, there were pictures of haute couture with enflamed shoulders, but they're allowed to be crazy. However, it ain't just a random article. As I was watching So You Think You Can Dance, the host, Cat Deeley, was wearing the green equivelent of a dress made of ruby slipper fabric. The worst part, however, was that her shoulders were shaped like rectangles. Yes, more shoulder pads!!

Okay, so maybe I don't have the "license" to debate this, since I was born in the 90's, but are shoulder pads really coming back in style? No offense to anyone, but the 1980's shoulder pads look ridiculous. Why would anyone other than a football player want to look like they just suited up for the big game?

I sure hope this is just a fashion fluke, kinda like what harem pants and jumpsuits went through. Okay, rant over. What's your take?



------
And as you sew, so shall you rip.

cousue

Advanced Beginner
Member since 1/23/08
Posts: 68





In reply to Slyvchan



Date: 7/30/09 11:46 PM

Tough women need broad shoulders to bear big burdens like in the 40s? Mercifully, haven't seen this trend so far, but I tend to prefer more moderate shapes.

To invoke a signature '80s exhortation:

Just say no!

tourist


Intermediate
BC CANADA
Member since 7/23/07
Posts: 6280



Date: 7/31/09 1:37 AM

The woman who directed Hurt Locker was on the Colbert Report tonight with obvious shoulder pads in a knit dress. Cat Deeley had them in her sparkly green dress tonight, on SYTYCD, as well.

------
http://bgballroom.wordpress.com to follow the progress on my next ballgown.

annsew65


Advanced
WV USA
Member since 4/9/02
Posts: 1061





In reply to Slyvchan



Date: 7/31/09 3:33 AM

I don't know about current styles, but as one who lived through the 80's and loved the shoulder pads, I wouldn't necessarily hate to see them coming back! I have narrow shoulders and the pads helped me to get a better, more balanced, look and it took me a long time to give them up. As a matter of fact, I still use them (though in a smaller size) in certain styles - especially the raglan style. If you have nice shoulders and don't need them, then that's great!

------
Sewing in Wild, Wonderful West Virginia
Sewing Room Pics:
http://picasaweb.google.com/annsew65/MySewingRoom#

Miss Fairchild


Advanced
USA
Member since 8/24/02
Posts: 7936





In reply to Slyvchan



Date: 7/31/09 7:32 AM

As one gets older, and this doesn't include you yet because you were born in the 1990's, their hips get a little larger. This makes their shoulders unbalanced. The pads balance out the shoulders and give them a more balanced, curvy shape. It's a design trick, so I wouldn't rule them out completely; wait a while.

Also, shoulder pads, for some of us like myself, need them because one shoulder could be higher than another, from carrying a handbag and/or kids on her hip, and needs (again) balance out the outfit. Wait a while on this one too.

So there is good reason for one to have them. The sad thing is, they go out, they come back, they go out, and when they come back, people find them alarming. If they'd leave them "in", there would be less problem, I think.




------
"Play the cards you are dealt, but choose who is sitting at the table"..AARP magazine

SEE MY ETSY SHOP HERE: http://www.etsy.com/shop/AuntMaymesAttic
My blog: http://auntmaymesattic.wordpress.com/

Erica B.


Advanced
AL
Member since 6/6/06
Posts: 362



Date: 7/31/09 7:51 AM

All you have to do is open a magazine or walk into a department store and shoulder pads are definitely back. Blame the designer Balmain! LOL But as always, no matter what's trendy or "in season", you don't have to follow it.

------
Erica B.
Birmingham, AL
http://www.ericabunker.com

Nancy K


Advanced
NY USA
Member since 12/28/04
Posts: 8217





In reply to Slyvchan



Date: 7/31/09 8:28 AM

My narrow shoulders and wide hips love this trend. It's a bit different than the 80's look.

------
www.nancyksews.blogspot.com

Peggy L


Advanced
TN USA
Member since 4/8/02
Posts: 5086



Date: 7/31/09 9:16 AM

I haven't noticed them too much around here, yet. Back in the 80s they were good for my babies to nap on!

------
www.thereisjoyadventures.blogspot.com

Vintage Joan


Intermediate
ON
Member since 7/16/07
Posts: 10460





In reply to Miss Fairchild



Date: 7/31/09 10:56 AM

Quote:
As one gets older, and this doesn't include you yet because you were born in the 1990's, their hips get a little larger. This makes their shoulders unbalanced. The pads balance out the shoulders and give them a more balanced, curvy shape. It's a design trick, so I wouldn't rule them out completely; wait a while.


I have a very different take on that one. As my arms and I get older and just generally, well, fatter, I have to be much more careful not to allow anything to make my relatively narrow shoulders look wider, because the result is kind of like this:



Mind you, my hips aren't particularly wide. My bust and hip measurements are virtually identical, so I guess that's enough balancing for me.

This may also have to do with a person's height. My mother was much taller than I am and had wider shoulders, but shoulder pads looked fine on her.

BTW, I've been seeing shoulder pads in fashion lately, too -- in a few of the new Burda envelope patterns, for example. I hate shoulder pads with a passion. I suppose when I make a jacket one of these days I'll have to use them, but I will tone them way down.

-- Edited on 7/31/09 11:04 AM --

------
my shield and my very great reward ~ Gen. 15:1



TessKwiltz


Intermediate
TX USA
Member since 9/21/07
Posts: 1579





In reply to Slyvchan



Date: 7/31/09 11:26 AM

Quote: Slyvchan
Style? Yes, twenty years ago.


In the next twenty to forty years you will see most every style you have ever lived through come back again, if only briefly. Even the awful ones.

They will, of course, invent new names for them.

"Everything Old is New Again."

------
Tess

On threadpainting flowers: "How many colors are in a flower? ... How many do you have?" - Ellen Anne Eddy
Printable Version
* Advertising and soliciting is strictly prohibited on PatternReview.com. If you find a post which is not in agreement with our Terms and Conditions, please click on the Report Post button to report it.
Sew a Designer Unlined Jacket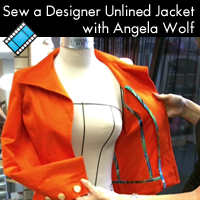 Leather 101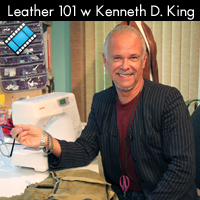 BurdaStyle Magazine 04-2012-118

by: Kbenco
Review
McCall's m4769

by: Alinka.thi...
Review
Sewing Workshop Helix Tee and Pants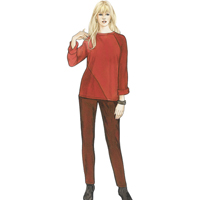 Buy Now
SewBaby Easy to Sew Baby Layette Pattern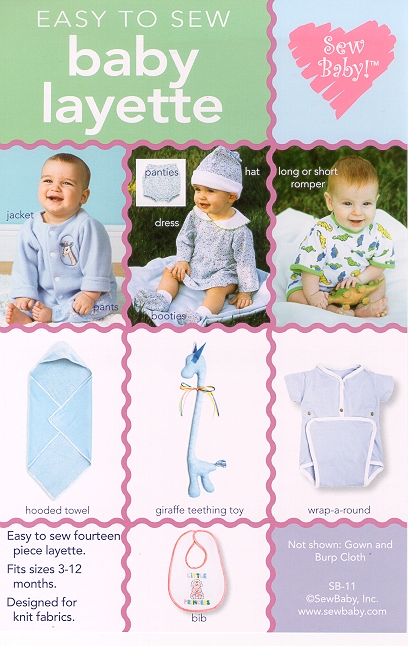 Buy Now